Whether you are planning a big corporate event or hosting a personal Christmas party at your home for family and friends, holiday party favors make any celebratory event truly special.
Since the season revolves around food and drinks, you should consider giving guests personalized favors like wine and water bottles.
Practical party favors are also much appreciated like
bookmarks and keychains that can be used year round – the possibilities are endless!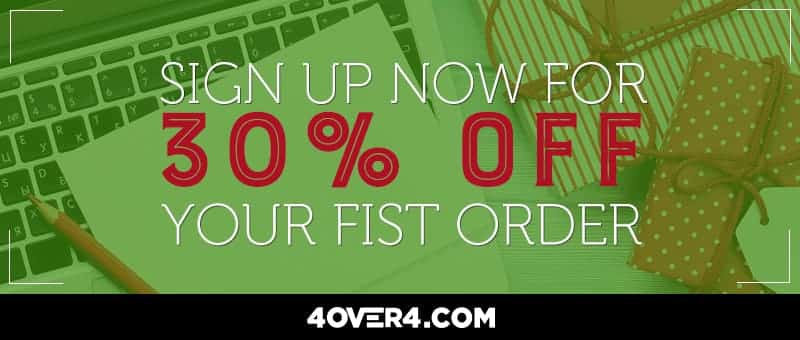 Do you want to send off partygoers in a memorable way with something meaningful?
We've come up with ten beautiful, creative and affordable holiday party favors you need this season.
These Part Favors Will Put an Extra ho-ho-ho in your holiday party
Holiday Menu 
Do you want to spread holiday cheer in style? At your next event whet guests' appetites with a custom printed menu that doubles as a chic holiday party favor. Perfect for corporate holiday bashes, a stylish menu makes the guests feel a connection to the meal and the thought that has gone into the planning. If you want to wow your guests, share a few recipes using a
custom tri-fold menu
. Just place the menu in the center panel and use the other panels to feature some of your signature recipes.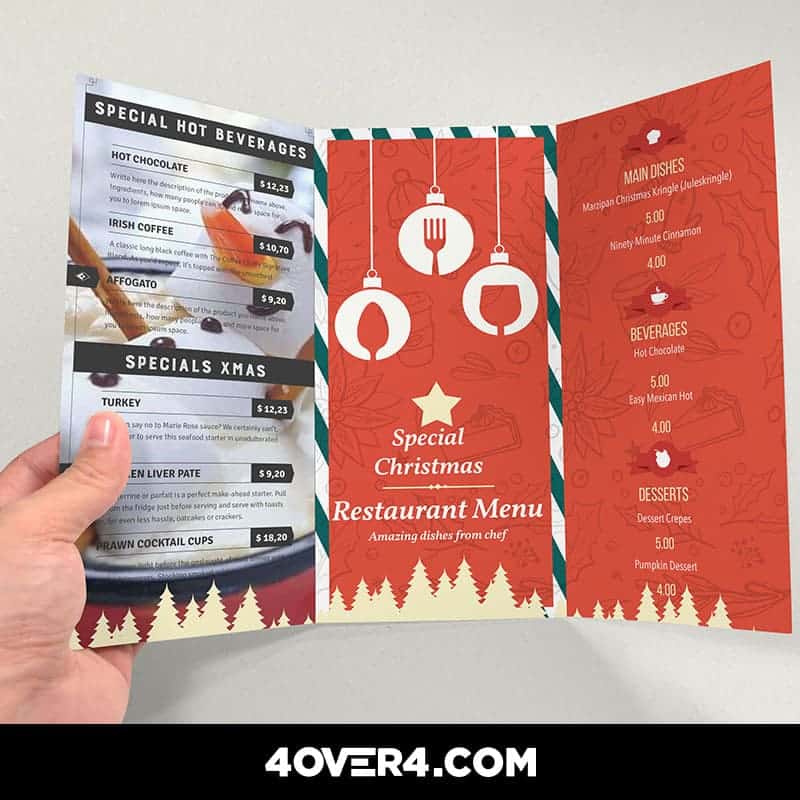 Holiday Sticker 
Everyone loves stickers - they're colorful and cool! How about using them as holiday party favors? Just order a set of
custom printed stickers
and hand them out at your holiday party to friends, colleagues, co-workers or family members. To stay in the festive spirit, why not order another set of holiday stickers and use them to personalize your guests' gifts or décor items like cupcake wrappers.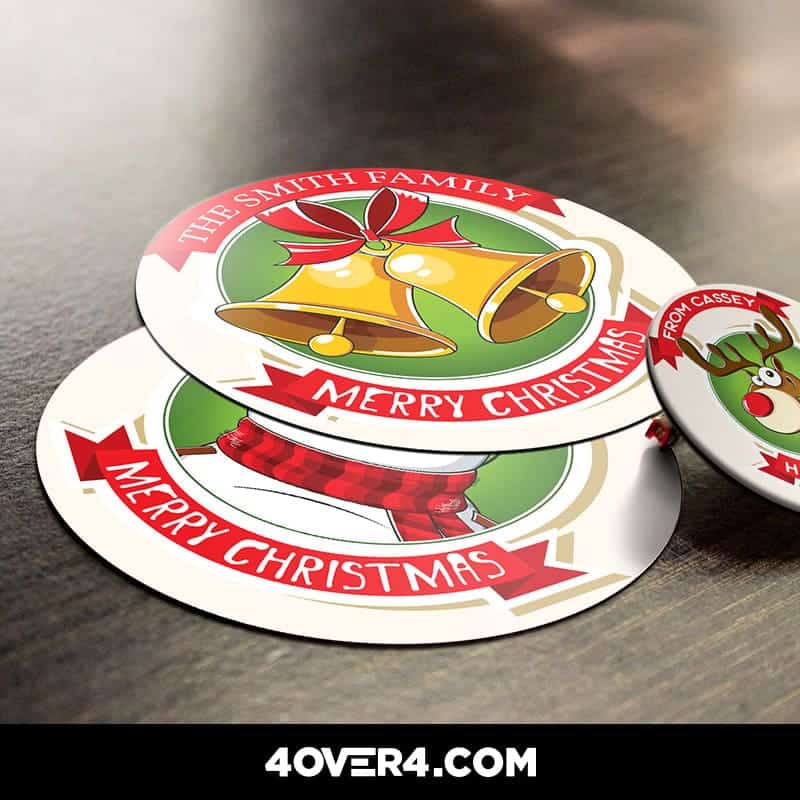 Holiday Keychain
Do you want to give something that's practical? Order
personalized keychains
! These eye-catching, useful favors can easily be slipped into guests' purses or pockets. For a touch of color, add the holiday keychains to your event tables. Just make sure to add text and use the same color combination as your party theme.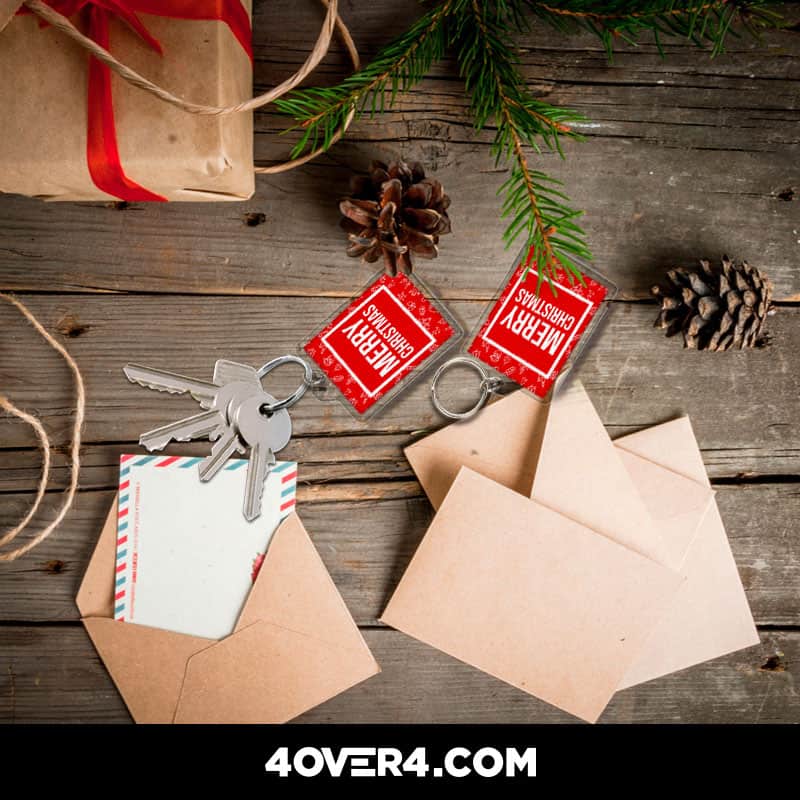 Holiday Water Bottle 
Every little detail counts when it comes to hosting a successful holiday party. Show guests that you went all the way by giving them holiday water bottles as party favors.  Just order
custom water bottle labels
to dress up standard water bottles.  Make sure to add holiday designs and a festive message.  Available in a range of paper stocks, our labels can stay in icy water all day long without ripping. For the best results, remove the original label and place your custom label on top.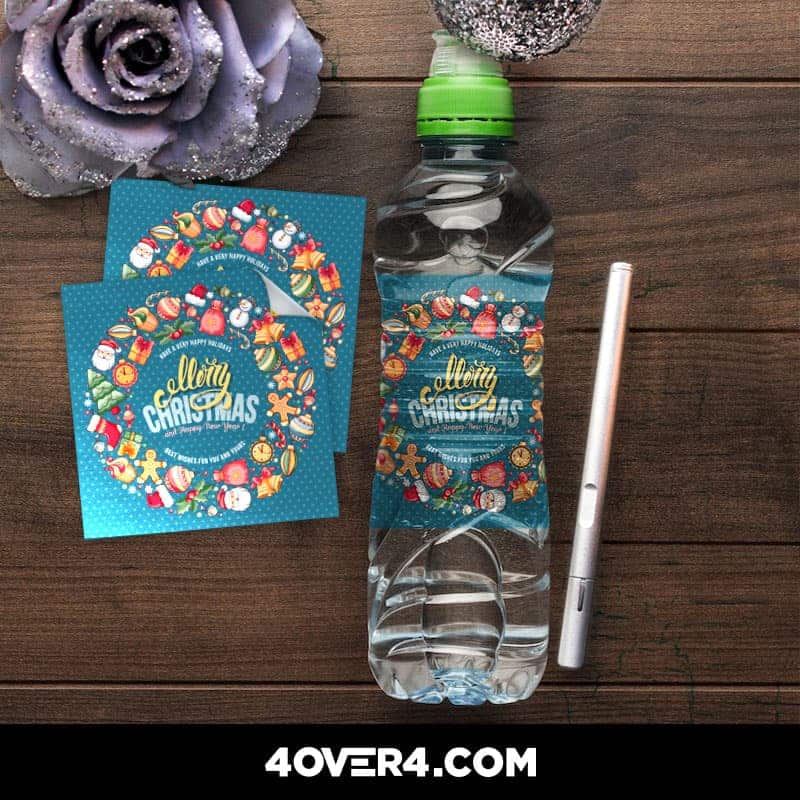 Holiday Wine Bottle 
Thanks to custom printing, anything can be made into a party favor nowadays.  Wine bottles with
customized labels
have quickly become the go-to holiday party favor. Personalizing your wine labels  according to the holiday theme and adding a date or message is the perfect way for guests to remember exactly where that bottle came from. These favors let you spread some holiday cheer even after the party's over!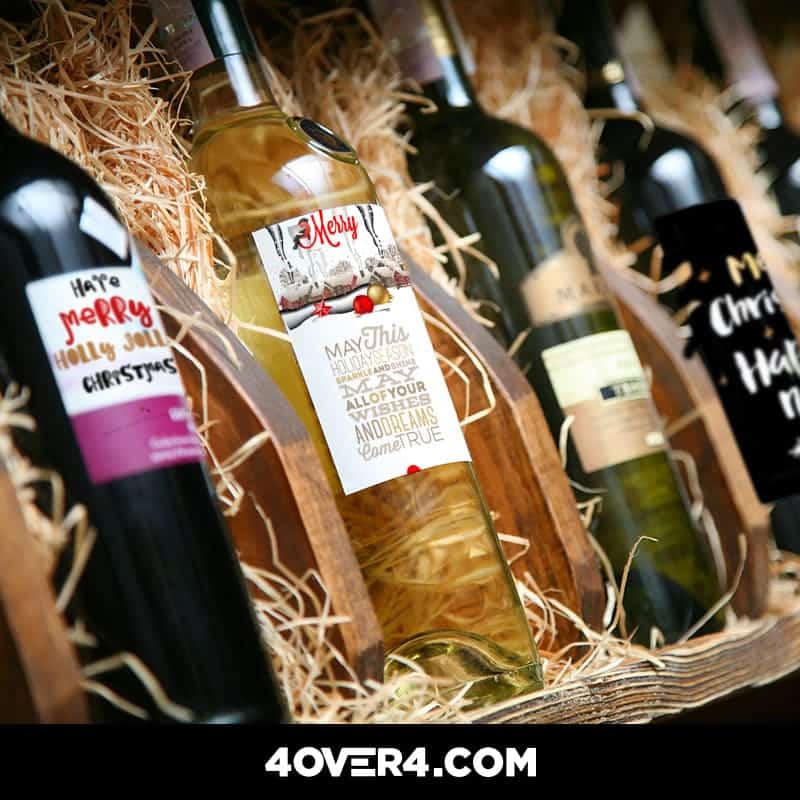 Holiday Ceramic Mug 
Start your Christmas party with a
memorable custom printed mug
.  Not only will they look amazing on your holiday-themed dining table, guests can take them home to remember the evening. Add some holiday candy and chocolate to them or use them as your coffee mugs. As you can see, the only limit is your imagination. Ceramic mug favors are the perfect keepsake no matter what time of year.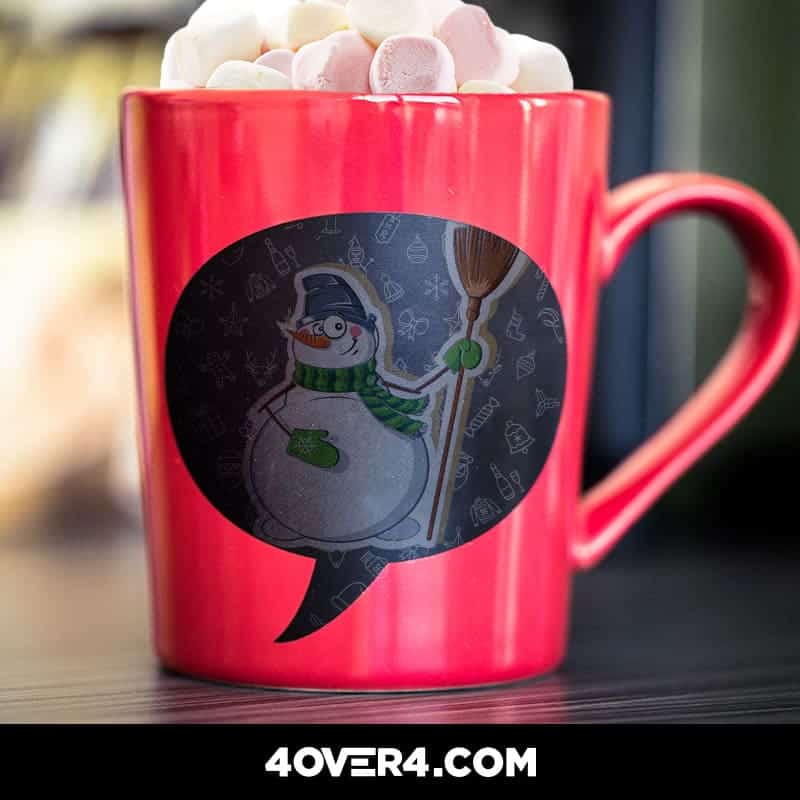 Holiday Honey Jar 
Give your guests something sweet this season. A jar of honey is a staple in any household!  Not only is this favor clever, but it's functional as guests can enjoy the delicious honey long after your holiday event is over.  Just buy small  jars of honey at the store and order
custom jar labels
. Make sure to add one or two lines of text and holiday colors to the design.  Once the labels arrive, apply them to the honey jars after removing the original labels.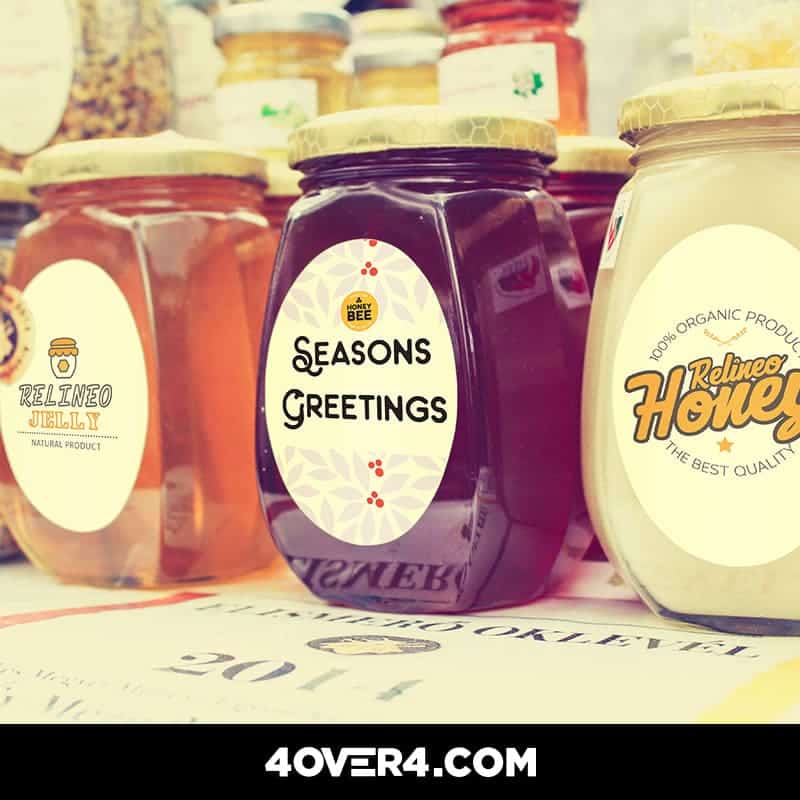 Holiday Drink Coaster
You pay attention to every single detail, even the smallest. For your upcoming holiday celebration, order
custom drink coasters with double color seams
for a dramatic effect. They can be personalized using your own message and design. Our versatile coasters can be used at your event or they can be handed out to guests as party favors along with a wine bottle – the two make a great pair!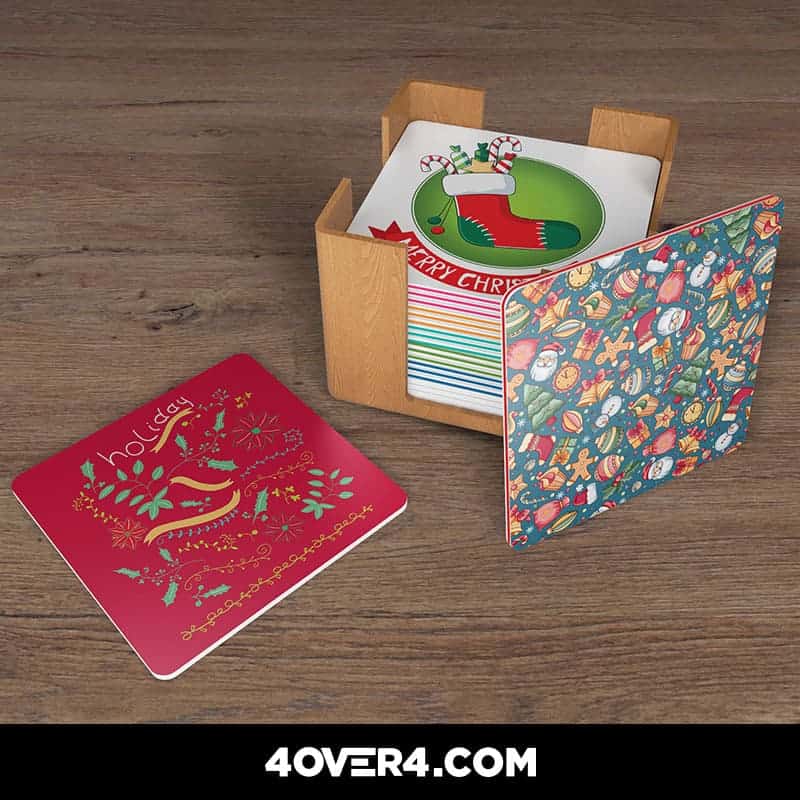 Holiday Bookmark
Want to share your love of reading this holiday season? How about an elegant bookmark that makes future reading sessions a bright experience. Order
custom bookmarks with hole drilling
– the design can feature a delightfully detailed silver star on a blue background. Once the bookmarks arrive, add a silver satin ribbon to finish it off.  Your guests will be thrilled!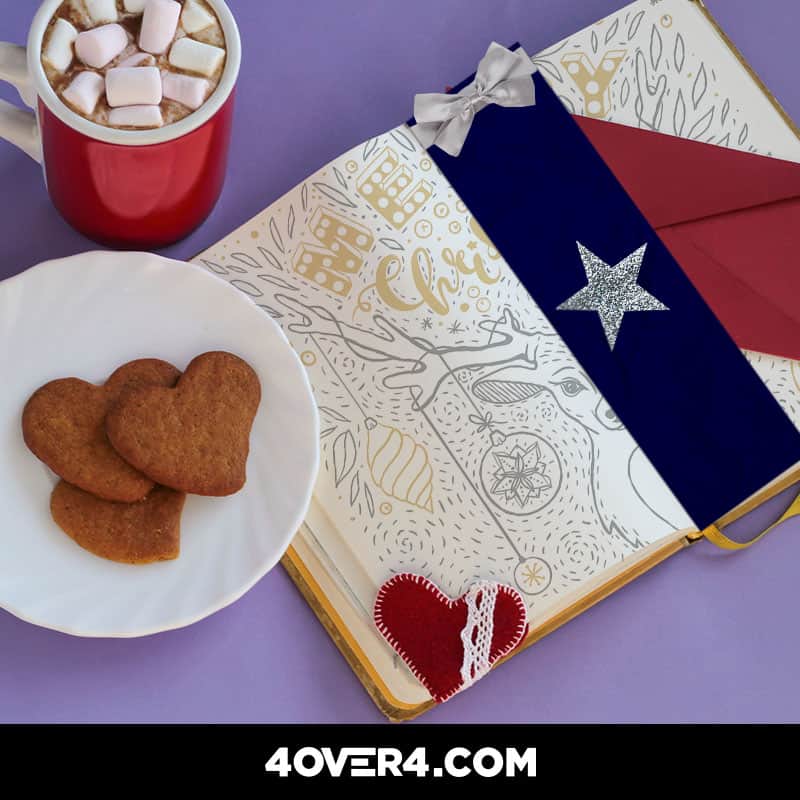 Holiday Jelly Bean Bag
Satisfy your guests' sweet tooth with holiday jelly bean bag favors – the perfect treat for guests young and old! Just purchase jelly beans at the store and order
custom shaped roll labels
. Your design can feature a simple message, snowflakes, reindeer and so much more. Once the labels arrive, place the jelly beans in small cellophane bags and add the labels. Also great for adding color to a holiday themed tablescape.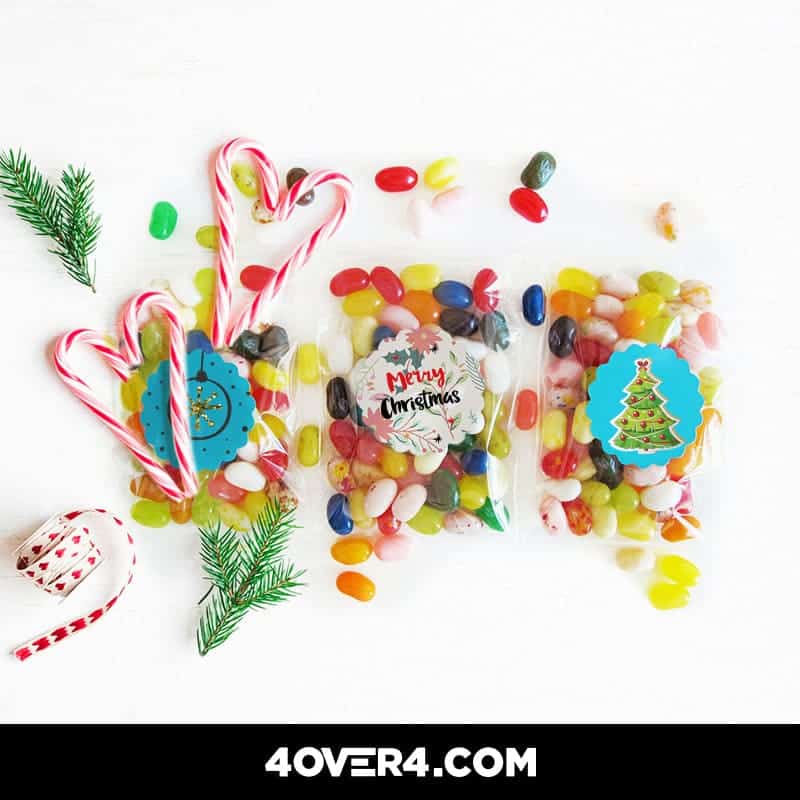 We hope these creative ideas give your guests something memorable to take away from your holiday party. Which idea did you like best? We would love to hear your thoughts. Feel free to kindly leave a comment below. 
Waste no time! Click the banner below and sign up now for 30% OFF your first order! Happy Holidays!