In business grabbing the attention of a prospect is the first step in the journey to conversion. A pretty unique business card that reflects different images at the same time based on orientation or angle of perception, would do the magic. Hologram business cards are created with a technology in which lenticular lenses (a technology that is also used for 3D displays) are used to produce printed images with an illusion of depth, or the ability to change or move as the image is viewed from different angles according to Wikipedia.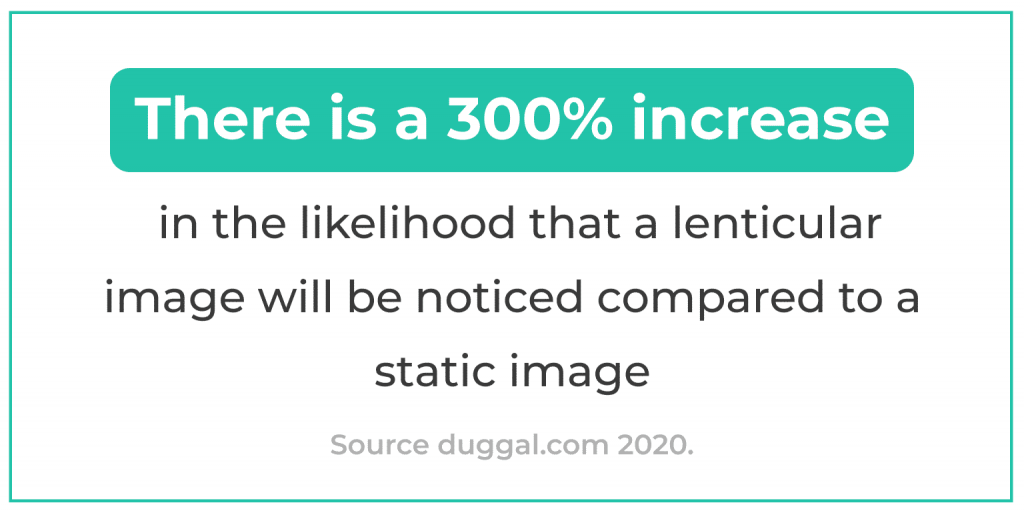 Lenticular printing spans back to the 1940s where it was invented to create the illusion of depth and animation and over the years it has evolved. Lenticular images are graphic files that go through a process called "interlacing". An interlaced image is made up of repeating slices to create a 3D effect or animation. Did you know that according to duggal.com, in 2020 there is a 300% increase in the likelihood that a lenticular image will be noticed compared to a static image? With that in mind, these are some of the scenarios you can use hologram business cards.
Hologram Business Cards when you cannot afford to be forgotten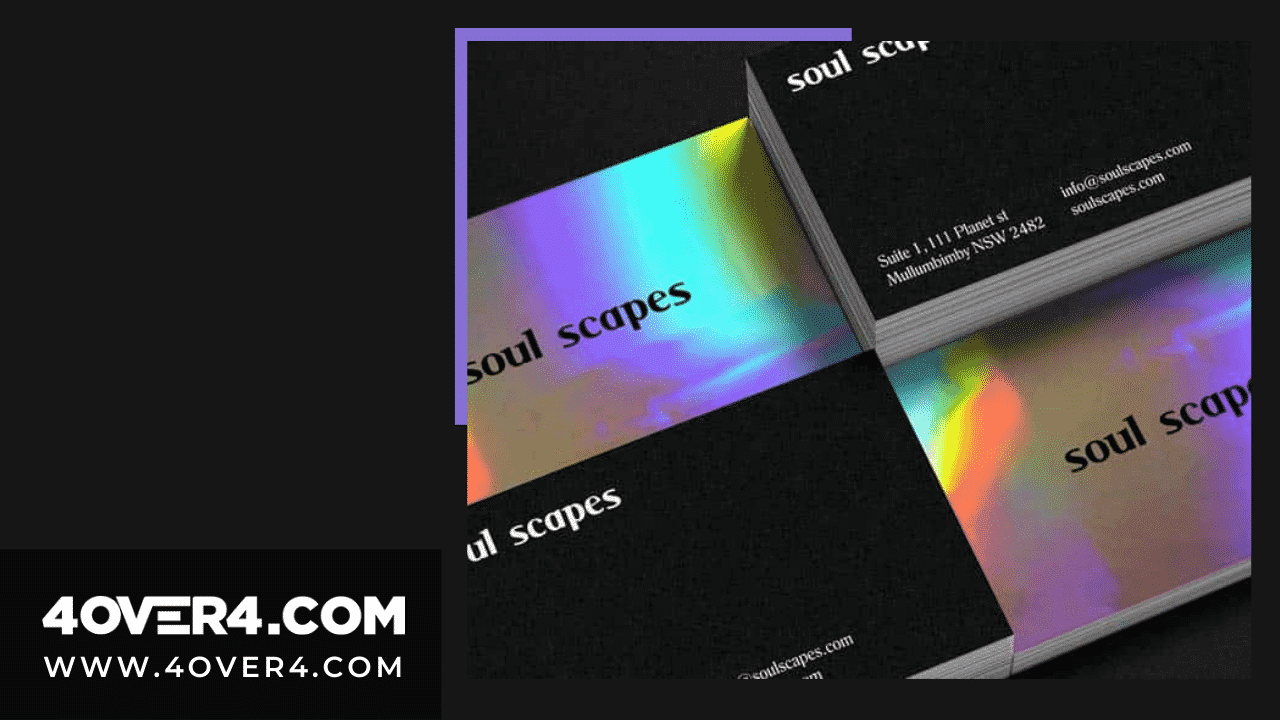 Source There are particular times when you come into contact with special types of people. It may be industry influencers, thought leaders, or even celebrities. These are people whose endorsement can go a very long way and even elevate your business to a higher level. They say that there are no second chances at a first impression. Therefore you need your recipient to remember you by the 3D Lenticular or hologram business cards that we offer at 4OVER4. We will print hologram business cards in the best 21pt vivid full color on one or both sides of your cards. With our 3D Lenticular printing technology and professional finish, the person you give your card will have a very hard time discarding it let alone ignore it.
Hologram Business cards for premium events
When you get an invite to a high profile networking event where the crème de la crème or the who's who will be, hologram business cards are the minimum standard. A good example is where a meeting is filled with C-Suite level managers. These are people whose trays have a ton of business cards owing to their importance and influence. A regular business card will not stand out from everyone else's card. But with our 3D lenticular artwork, you will stand out. The prospective business partner or client will be impressed with your uniqueness. Once you make the order with us for a custom hologram business card our products have a print turnaround of 18 days.
Hologram business cards when you want to communicate the entirety of your business in summary
Hologram business cards or 3D lenticular printing products allow you the opportunity to showcase different images about your business. You can have three images that speak about your logo, your vision and your products. Every person who gets this specially printed card will have a very easy time understanding what your business is all about. All they need to do is to tilt the card from different angles and get a summarized version of your company. The advantage of this is that it saves time while delivering a very comprehensive message about your company. At 4OVER4 we give you the option of 2 or 3 flips. I remember when I was young my mother bought me a table mat that had two puppies, a lion and a giraffe. It was astounding to me that I could see different animals depending on the flip of the mat. That was 3D lenticular technology but I didn't have an idea at the time. You need not to worry about how to make 3D lenticular art. All you need to do is make an order and we will deliver the best products to you.
Hologram business cards when looking for investors for the long-term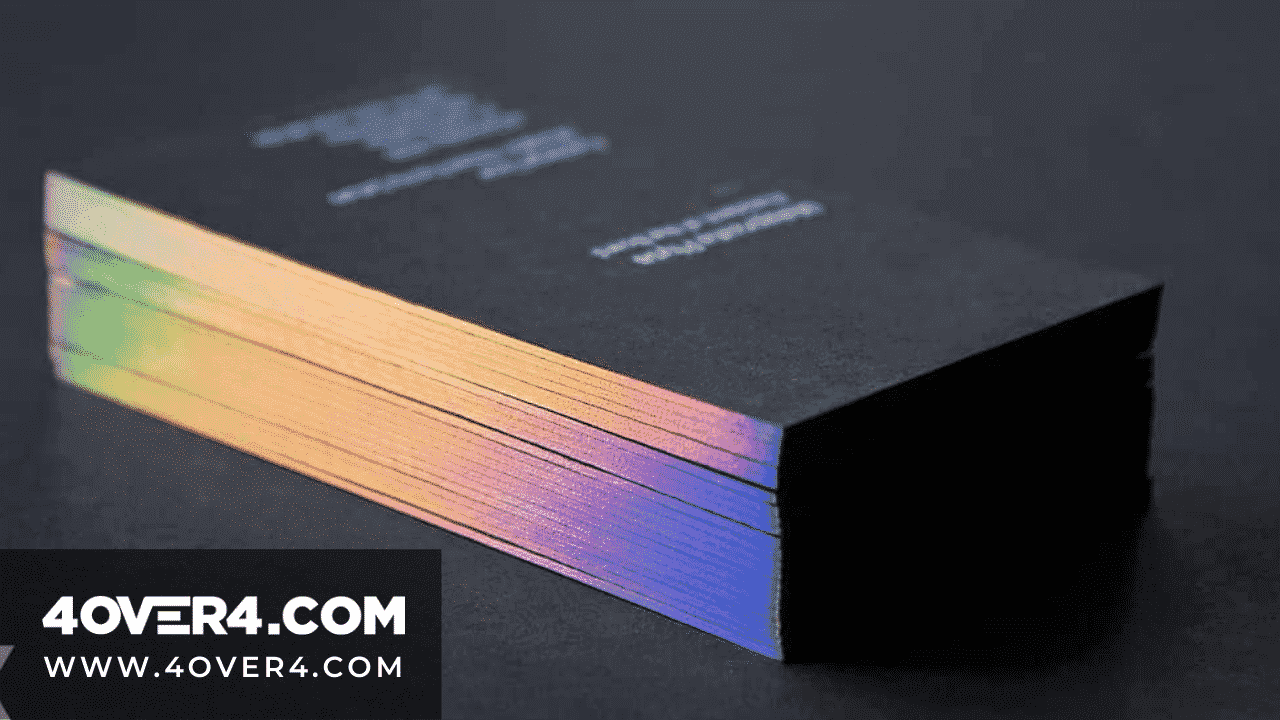 Source If you are searching for investors for your business for the long haul, 3D Lenticular printing products will come in handy. These cards will spur investor confidence because they look futuristic. Impressing investors and fundraisers will be a walk in the park if you order 4OVER4's personalized 3D lenticular or hologram business cards. As investors will be looking for a worthy business to put their hard-earned money into a hologram business card will make that case for yours. The shifting images and illusion that they create will rouse curiosity from potential investors. They will want to know more about your company. Therefore, they will ask you. It will allow you the opportunity to pitch and sell the value of your business. And as I had indicated earlier, the 3D lenticular pictures for sale at 4OVER4 will connect your business to an angel investor who could invest money in the future of your enterprise. With the right amount of investment expansion and growth are inevitable.
Conclusion
Invest in the future and the growth of your business by buying high-quality hologram business cards. The cards will set you apart and present the unique you especially if you are in the creative industry. Your cards will be the first indication that you have irresistible, cutting edge creativity. In summary, the 3D lenticular business cards will market you as the perfect solution to the growing demand for digital designs such as logos, graphic design and the like.