A business card can only hold limited information. Still, a great design is clutter-free and easy to read. So what essential information should be on your business card, and which should you leave out? This blog post answers what to put on a business card.
Key Information To Include on Your Business Card
You should include key information about your brand and contact details for a prospect to contact you. This information includes: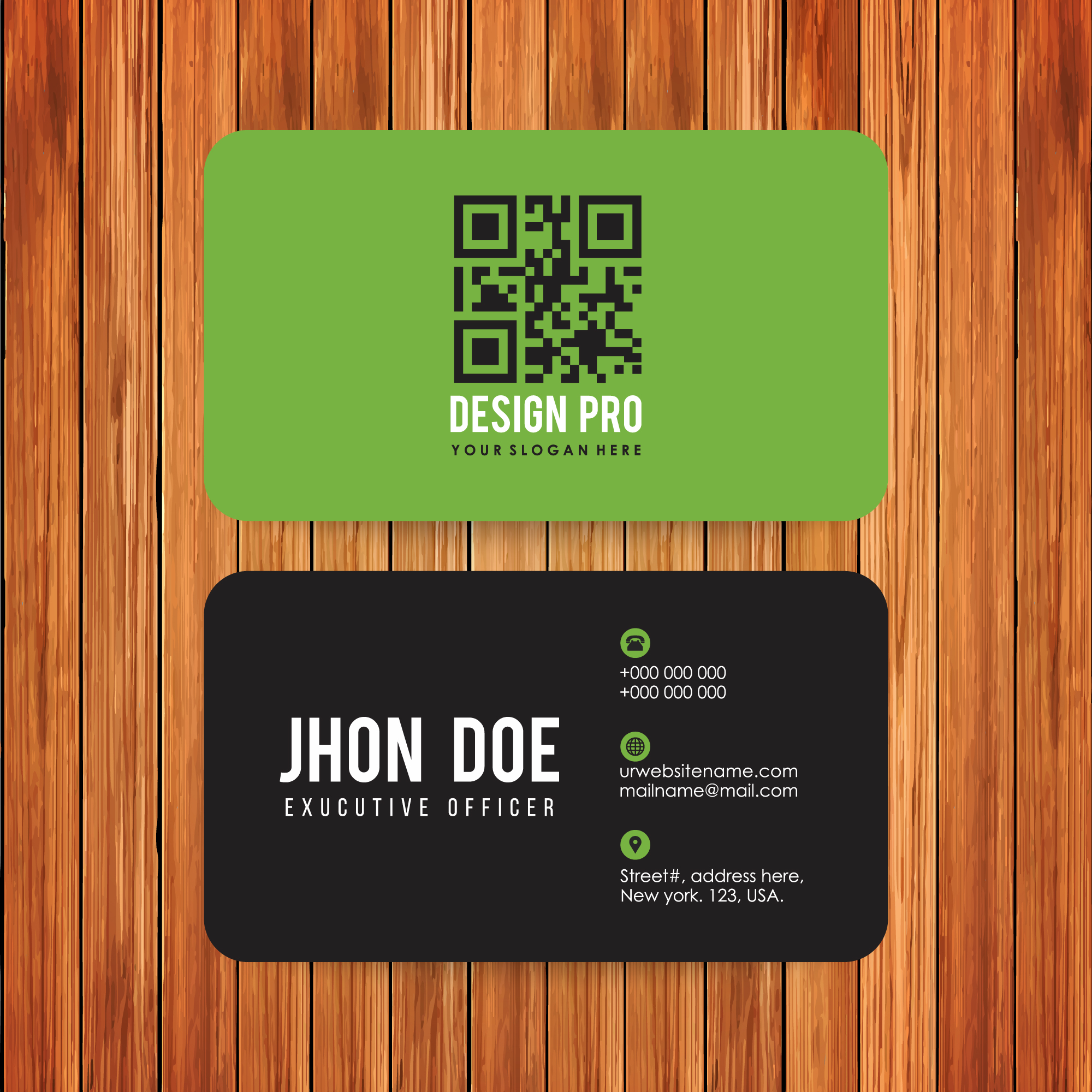 Your name: It's essential to write out your full name and make it prominent and easy to read.
Job title: Your job title or professional designation will help potential clients or partners understand what you do and your experience level.
Company name: Including your company name on your card is great for branding, as individuals can identify your business.
Contact information: It's helpful to include multiple alternatives for contacting you, such as your phone number, email address, and website URL. Having options like this will mean your clients can contact you with their preferred means of communication.
Physical address: If you run a local business, such as a restaurant or hotel, you should include your business address on your card. Some prospects tend to trust verifiable physical businesses of this sort more.
Logo: Including your company logo helps to reinforce your professional image since customers trust brands with a known and trustworthy brand image.
Social media handles: If you are active on social media, including your handles will make it easy for people to connect with you on those platforms.
Tagline: A tagline is a summary of your offer in a few words. In today's crowded marketplace, a tagline helps to highlight your unique advantage or selling point.
While we advise that you include the above information, you should avoid adding these on a business card:
Excessive contact information

Personal hobbies or interests

Outdated information
By only including the necessary information, you can create a business card that is professional, concise, and effective at promoting your brand.
Design Tips: What Makes a Business Card Stand Out?
Knowing what to put on a business card is critical, but the following tips will help you design even more effective business cards:
Keep it simple: Avoid a rowdy business card design since it's unappealing and will detract from your message. Instead, keep the design uncomplicated by using white spaces effectively.
Use high-quality images: High-quality images will impact your business card's overall appeal and appearance. Conversely, low-resolution image assets tend to look blurry and unprofessional.
Consider unique shapes or materials: Unique business card shapes and materials will help you stand out effortlessly. Die-cut, Metal, and Wood business cards have growing adoption for this reason. You can browse our business card product page for more options.
Add a call-to-action: Including a call-to-action, such as "visit our website" or "call us for a free consultation," will effectively prompt people to take action.
Use a reliable printing service: Ordering prints online has its hassles, so it's important to use an online printing service with a record of excellence like 4OVER4.COM. We have over two decades of online printing experience, and our state-of-the-art printing equipment help to produce exceptional, high-quality print products.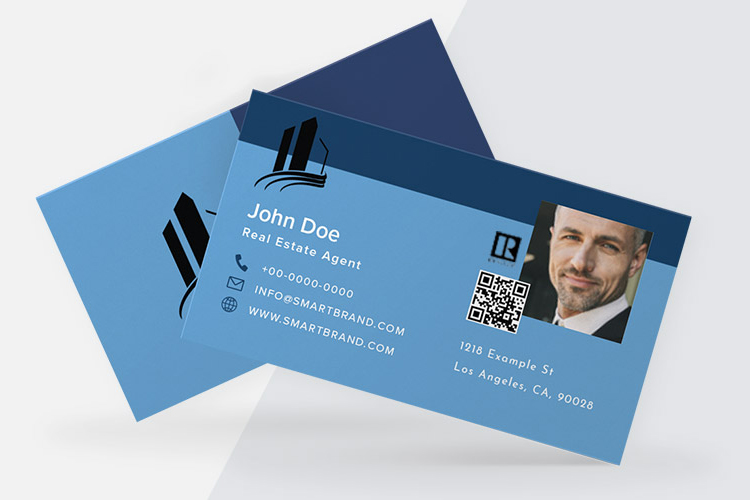 Avoid These Common Mistakes When Choosing What to Put on a Business Card
Be careful to avoid these common mistakes when deciding what to put on a business card:
Including too much information: Too much information on your card will make it look cluttered and overwhelming. Instead, you should stick to the essentials, such as your name, job title, company name, and contact information.
Inconsistent branding: Your card's design should reflect your brand's identity and values. Getting buyers to trust you is easier when you are consistent with colors, fonts, and imagery across the various marketing channels.
Forgetting to proofread: To err is human, but people are reluctant to forgive typos and grammatical errors on a business card. So ensure to proofread your card before sending it to the printer. In addition, you can select the online proof option when ordering prints on 4OVER4. We'd send you a free proof for your review and approval.
That's all our tips for today. We know you're on your way to creating an epic business card design!