Today's corporate world is changing. With the development in technology, businesses are using new tools like digital business cards to network. This article explains what is a digital business card, its benefits, and how you can incorporate it into your brand.
Unlocking the Future: What Is a Digital Business Card?
The digital business card is at the cutting edge of networking. What Is a digital business card?
A digital business card is the electronic version of its paper counterpart. Capture your professional identity in a simple digital format to share and access on mobile devices. In contrast to conventional cards, digital business cards use technology to provide a simplified and effective networking strategy.
They also contain your personal and business information like contact info, address, social media handles, phone number, etc.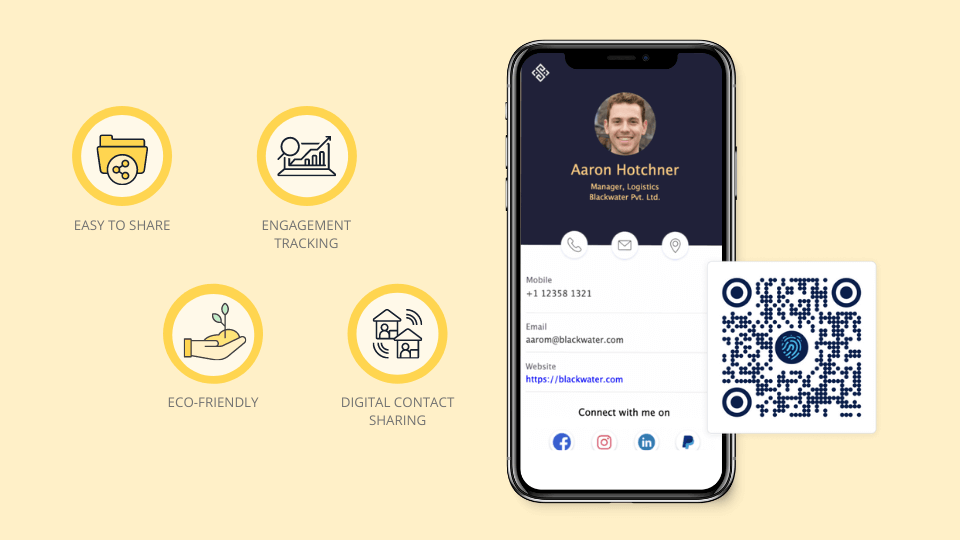 How Digital Business Cards Work
Digital business cards use sophisticated yet effective mechanics. People usually make these cards with specialized web tools or mobile programs. Users enter links to their social network profiles or personal websites along with their name, title, company, and other pertinent information. Once you create the digital card, you can easily share it by email, SMS, QR codes, or directly within the app.
You can save a digital business card on the phone and easily access it with your contact list. By using this simple method, there is no longer a need for individuals to write things down. Additionally, this method significantly decreases the likelihood of errors that frequently occur when exchanging cards regularly.
In addition, the cards cannot be misplaced like regular paper business cards.
Compatibility and Accessibility
Digital business cards have the main benefit of being usable on different platforms, including traditional ones. These cards have a great design suitable for wearable technology like smartwatches, smartphones, tablets, and computers. Because of broad integration, your contacts can access your professional information on any device, operating system, or digital ecosystem.
Additionally, since they use less physical resources, They support networking strategies that are more environmentally friendly. This minimizes the environmental impact of traditional card production and is consistent with the current emphasis on eco-conscious practices.
Privacy and Security Considerations
As with any digital endeavor, adopting digital business cards raises fundamental security and privacy problems. Trusted platforms for digital business cards use secure data storage and encryption to protect user information from unauthorized access. Although these precautions are essential, users should use caution and pick reputable platforms known for their dedication to data protection.
Integrating Digital Cards with Your Brand
You can tailor digital business cards to reflect your brand identity like their physical counterparts. The digital card design includes your logo, colors, and font, creating a consistent and professional representation of your brand. This integration strengthens your dedication to maintaining a consistent and powerful brand image and promotes brand recognition.
You can design your card using various tools and then create a QR code using our QR code generator. This can then be shared in various channels. In addition, they can be printed on your traditional business cards for tech-savvy clients.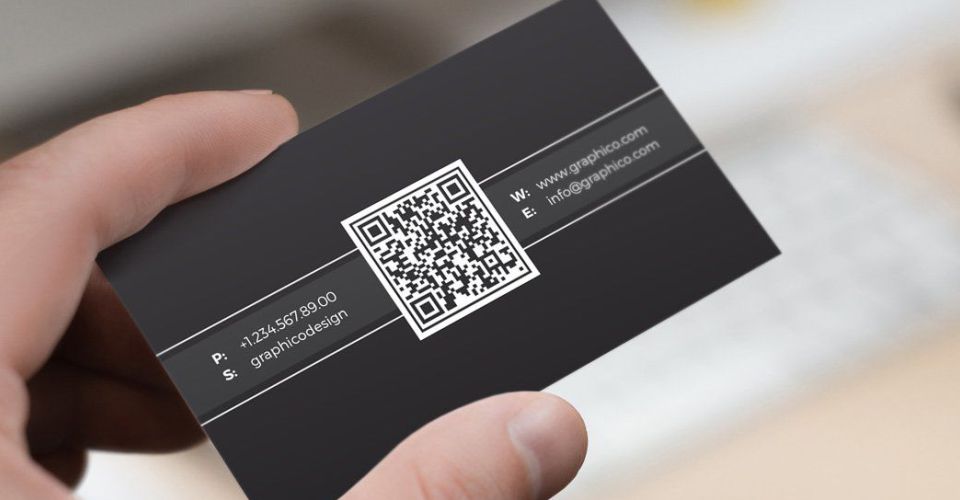 Conclusion
In conclusion, the development of digital cards represents a turning point in networking. As technology continues to transform our interactions at work, Using digital cards can have a number of advantages. These cards show the efficient and simple digital age, with easy sharing and connection to different devices. In today's world, their eco-friendliness and improved data security make them even more attractive.
Experts who know what is a digital business card can now adapt and benefit from this popular innovation. By using digital and traditional cards, individuals can improve their networking effectiveness and contribute to a more connected and sustainable future. The digital business card shows progress and combines professionalism and technology, leading to a new era of networking.