Having a unique marketing campaign is necessary for every business irrespective of its size. To stand out in the massive crowd of struggling companies and make your mark, you must come up with new ways to draw in attention. Vehicle marketing with the help of car magnets is one of the newest and best ways to reach out to your customers affordably.
Car magnets are vinyl stickers that your business vehicles, errand cars, and delivery trucks carry along with them wherever they travel. The magnetic car signs can quickly turn your vehicle into moving billboards. The rightly designed advertisement on the car truck magnet with your products, services, and brand name can attract your potential customers even in the most unusual situations. What is a car magnet, and how can it benefit in driving sales?
What are Car Magnets?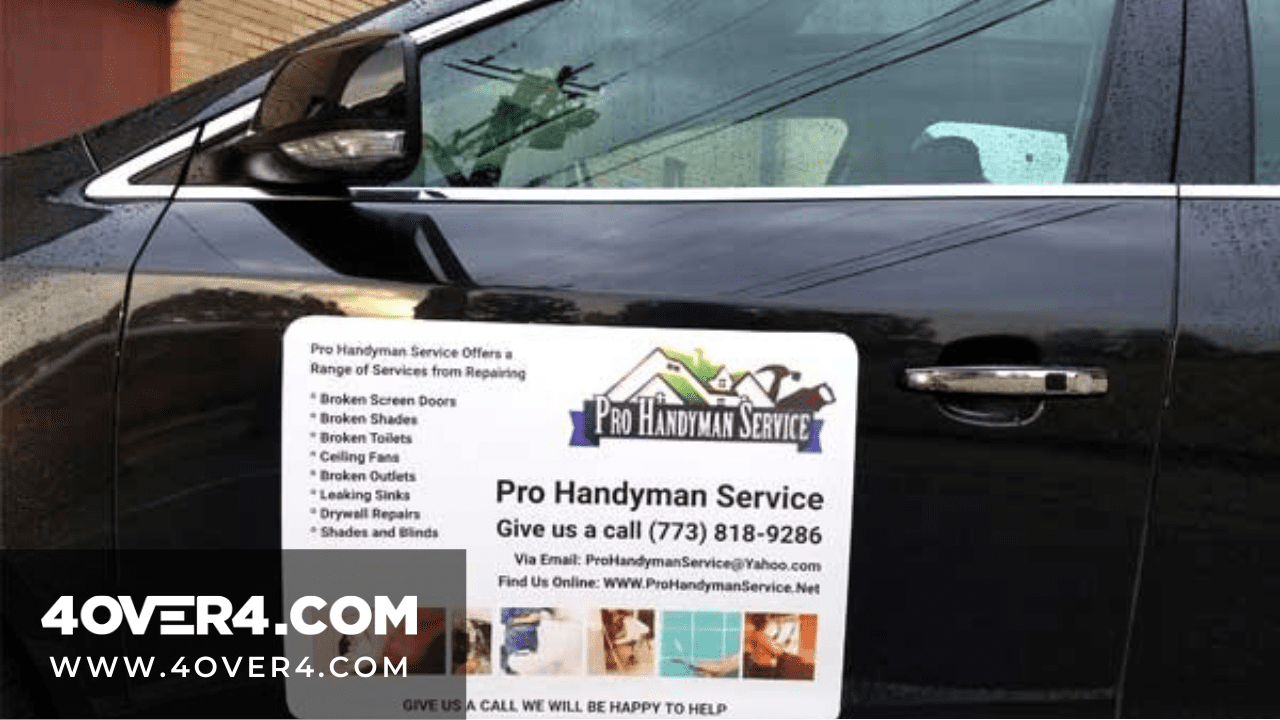 The car magnets are vinyl car stickers or decals with a magnetic layer. It enables the bumper sticker or custom decals to stick firmly to the sides of the vans, trucks, cars, etc. The custom car door magnets are long-lasting and durable, and the custom vinyl lettering decals for cars are UV resistant. They come in various sizes and fit anywhere and on any vehicle.
If your traditional and old marketing campaigns fail to draw in new customers to your business, car signs can be a useful tool to get noticed in the crowd. They are affordably priced and more economical than other means of marketing.
Car magnets easily target your customers in your local setting and make your brand prominent. If you are doing several deliveries throughout the day, you can garner more attention. Even a parked car can get noticed by your customers when equipped with striking custom car magnets. So, the car decal design and the magnetic material are vital to driving the customer's attention. How does the magnetic vinyl decal benefit your business?
The Benefits of Car Magnets
When you customize a car magnet and choose a unique design to describe your brand, the consumers are automatically attracted, seeing the ads at every corner of their neighborhood. Additionally, including your business location and phone number builds the trust and confidence of the customers when it comes to your brand. Some of the benefits of custom car decals are-
It is a mini rolling billboard
Car magnets are not permanent like stencils. You can put them on and take them off anytime
Does not damage your vehicle or leave behind an adhesive residue
Order and print customized magnets and share it amongst several cars instead of a fleet of vehicles for your business
A professionally printed magnetic car sign makes your brand look trustworthy and credible. It makes your business stand out amongst the competitors because even a parked vehicle gets thousands of views. It is a cost-effective form of advertising, as vehicle marketing can draw almost 30,000 impressions per day with only one marketing tool.
How to Create an Effective Car Decal
Designing a valid and effective car magnetic sign may seem to be an intimidating task but, it is quite easy if you know the tricks. Poorly designed custom vinyl decals for a car are hard to get noticed or produce returns. So, if you want to get the best business returns for your investment, read on to check out a few suggestions for effective car magnet design.
Design the Right Size Car Magnets
The popular and usual size of the car magnets is 18"x24" and 12"x24" but there is no such "standard size" for car magnets. Every vehicle has a different size that is perfect for their magnet. You need to measure the space where you want to install the magnet. It is essential to measure the area on a smooth and flat surface of your vehicle to ensure the exact dimension. You cannot adjust the magnetic signs if there are creases, curves, or door trim. The design of the magnet depends on space and size restriction. So, you must measure the size before designing the magnet.
Keep it Simple as Less Speaks More
The car magnets are usually placed on the door or at the back of your vehicle. So, it can be viewed only by passing motorists, at the traffic signals, or when your car is parked. Design your magnet with only limited informational texts. You cannot find space for everything you wish to say.
Moreover, with too much text in the design, you confuse your client. You remove their focus from the primary message. It is essential to design a magnet with limited texts and bold yet simple fonts that are easily readable from a distance.
Make the Magic with Right Color Contrast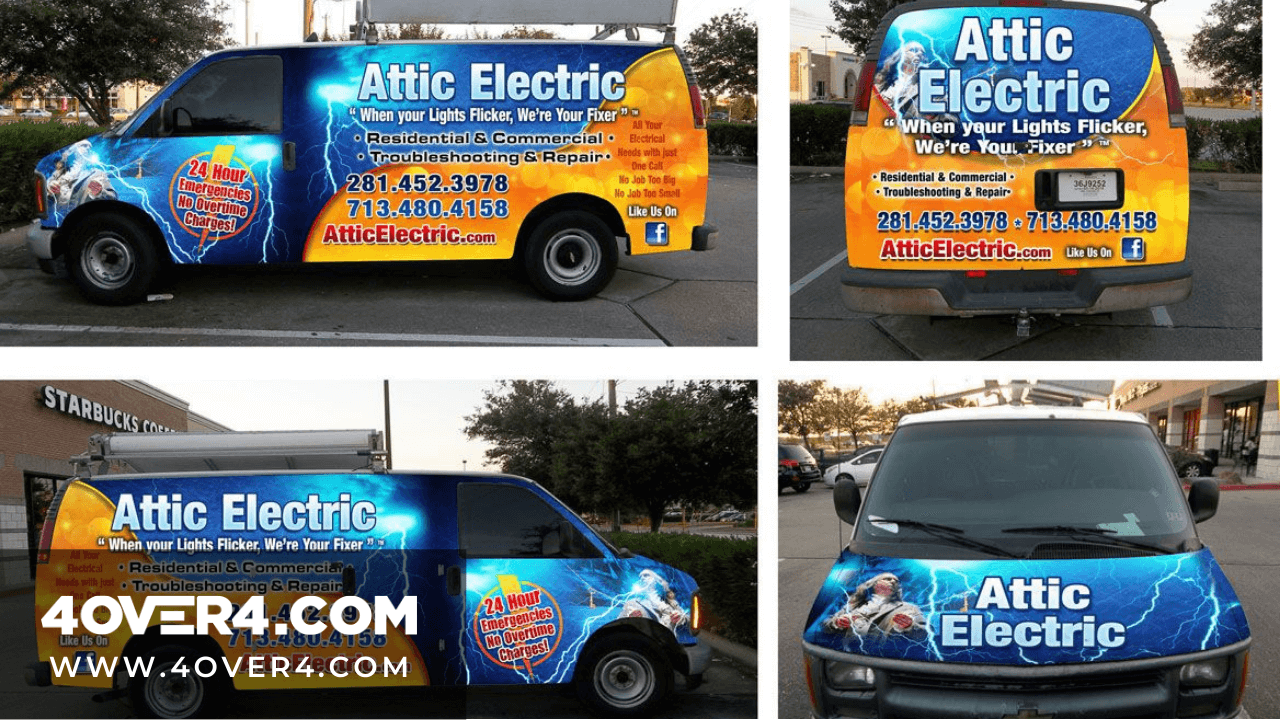 The magnetic sign's background color must contrast the color shade of the vehicle, and the text color on the magnet should be in contrast to the magnet background. It is always advised to opt for brighter color shades as it helps to grab the customer's attention. But, more important is the color contrast because if you choose the right variation, your magnetic sign becomes easily readable. The easiest and the most significant contrast are the dark backgrounds with white text and vice versa.
Rounded Corners of the Car Magnets
Some of the custom vinyl stickers for car magnets have rounded corners which help in the flow of air across the magnets. When you opt for rounded corners, you can lessen the magnet sign's accidental corner catching the wind and flying off the vehicle. You need to ensure if your chosen printer offers the rounded corners option so that you can adjust your design accordingly. For instance, with the rounded corners, the borders don't work as the edges are cut off.
Car Magnet Designing and Printing with 4OVER4.COM
Car magnets are excellent smart investments, and 4OVER4.COM is one of the best online platforms for high-quality car magnets printing. Our dedicated and experienced customer service team helps you out with the queries you may have.