Being up-to-date with the different business card trends arising in graphic design and visual arts is imperative if you want to stay competitive in this market, where the landscape is constantly evolving. Expert designers are continually on the lookout for the ultimate design trend predictions! Unfortunately, not all of us have the time to scour the internet, and it can be overwhelming with so much information available. So, we went ahead and did the research for you to see what the big names are saying we should keep an eye on in 2017. These are some of the business card trends you should watch out for this year. Perhaps this scoop will help you update your brand image in the new year!
Minimalistic Business Card Trends
You don't have to pack your business card with colors and graphics to spark interest – less is more when it comes to design! As a matter of fact, in 2017, business cards are taking a chic, minimalistic approach. They will depend heavily on white as a dominating color. White is used mainly to stand out from other cards that have colorful backgrounds.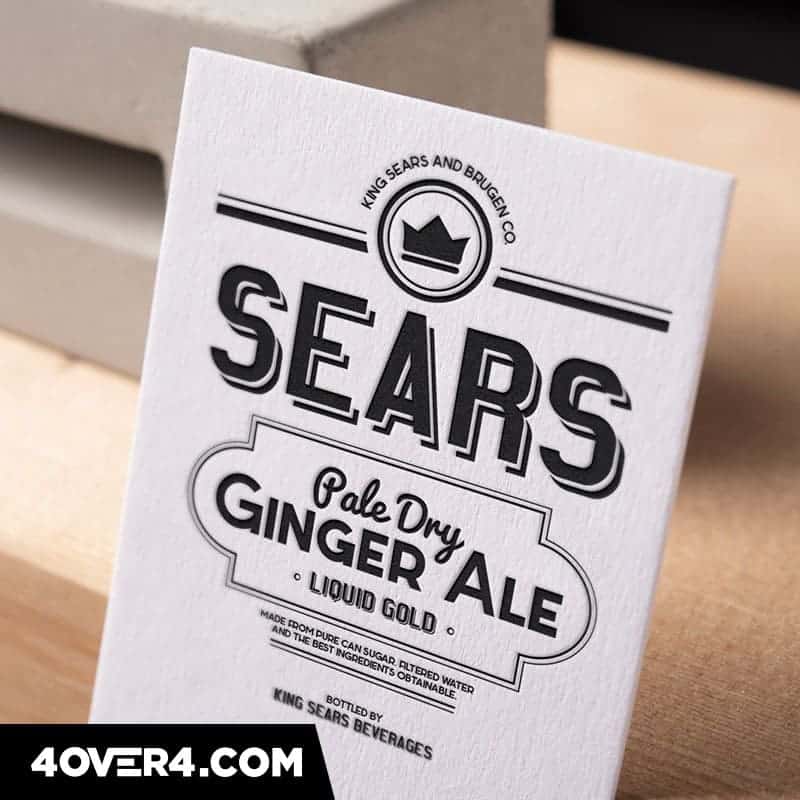 Chances are that letter pressing will be used to go against the white background, just as it was used here. Cards will also become thicker, so that they can be easily identified amongst the crowd, while instantly impressing clients.
Die-Cut Business Cards
Rectangular shapes have dominated the scene far too long. Avid designers now look for any shape that stands out – they will experiment with all kinds of shapes including rounded corners, diamonds, squares and any custom shape they can think of. Moreover, a die-cut is the best way to give an upscale look to the card and to the creative professional.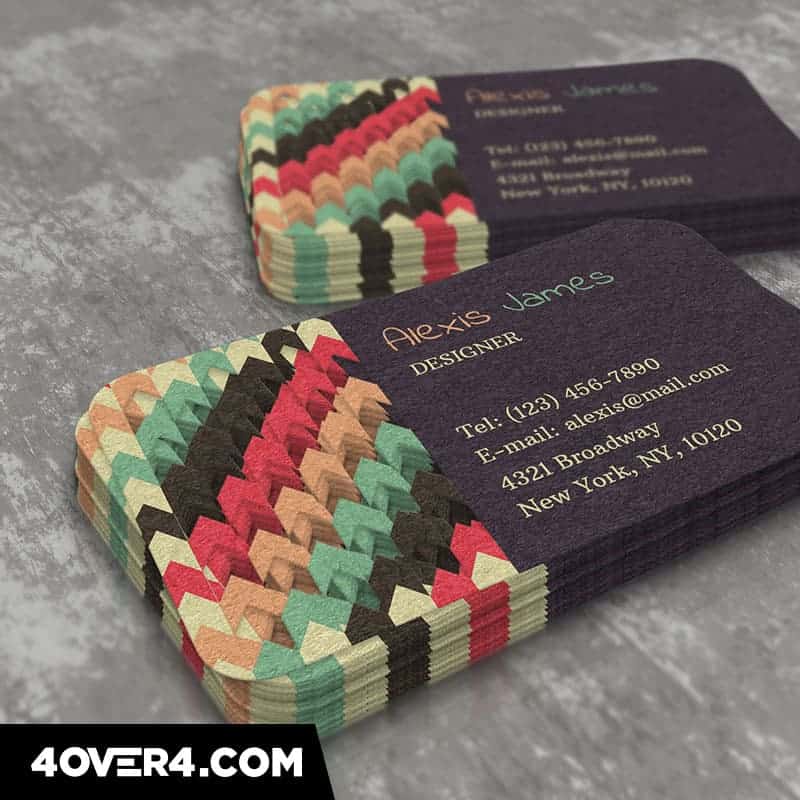 The ability to create an unusual card shape that fits you is instantly eye-catching and will stay relevant in a customer's mind longer than a traditional business card. With die-cut business cards, prospects will surely follow up with you!
High-Quality Business Cards
While marketers focus on addressing a specific set of target customers, graphic designers do the same by putting their focus on the design and quality of printing. High-quality designs will dramatically help in converting more recipients into clients even if they're more expensive - it's a win-win situation! Therefore, instead of cheap printing techniques, the designers will use sophisticated ones. A popular style for the year will be silk lamination, like the one used here.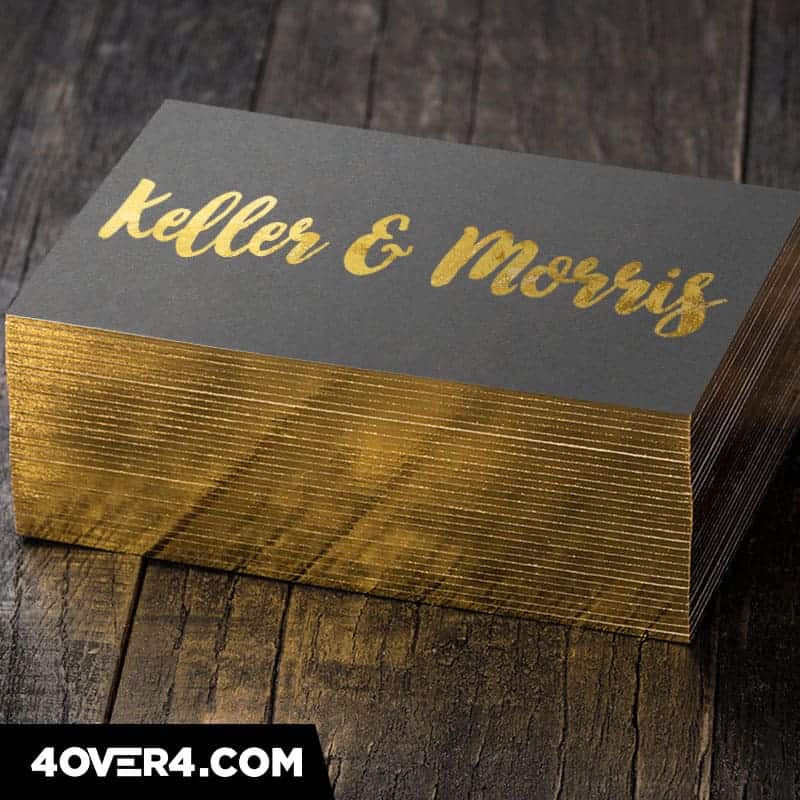 Textured Business Cards
In previous years, color was used to add visual appeal to business cards. Designers will now be experimenting with other elements such as texture and engraving to make the cards look striking and unique. Therefore, you can expect more cards with stamped lettering and textured images.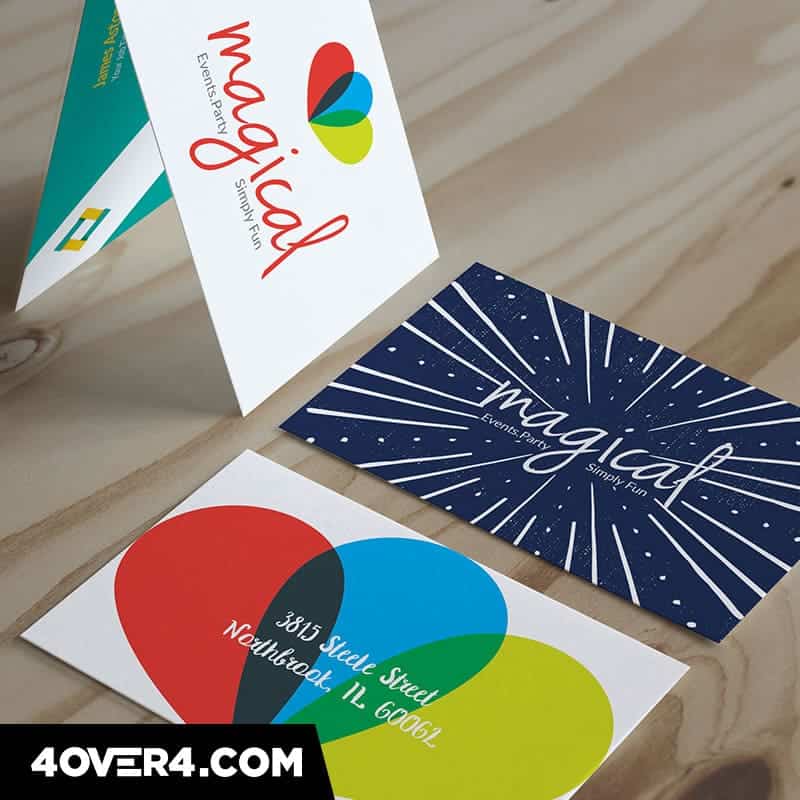 The designers may also try embossing the card in order to create a raised image like it was so brilliantly done here. Doesn't this embossed business card exude elegance? It will certainly take you to the next level as a creative professional!
Sleeved Business Cards
Do you want to make your business cards feel more opulent? Add sleeves! The simple step of taking the card out is evocative of opening a letter or a present, which makes the concept of receiving it even more exciting. Just look for a lush business card design like this one that looks great with sleeves or on its own. Doesn't this photo business card look lovely inside the black sleeve? It certainly does help define a mood, while creating visual interest.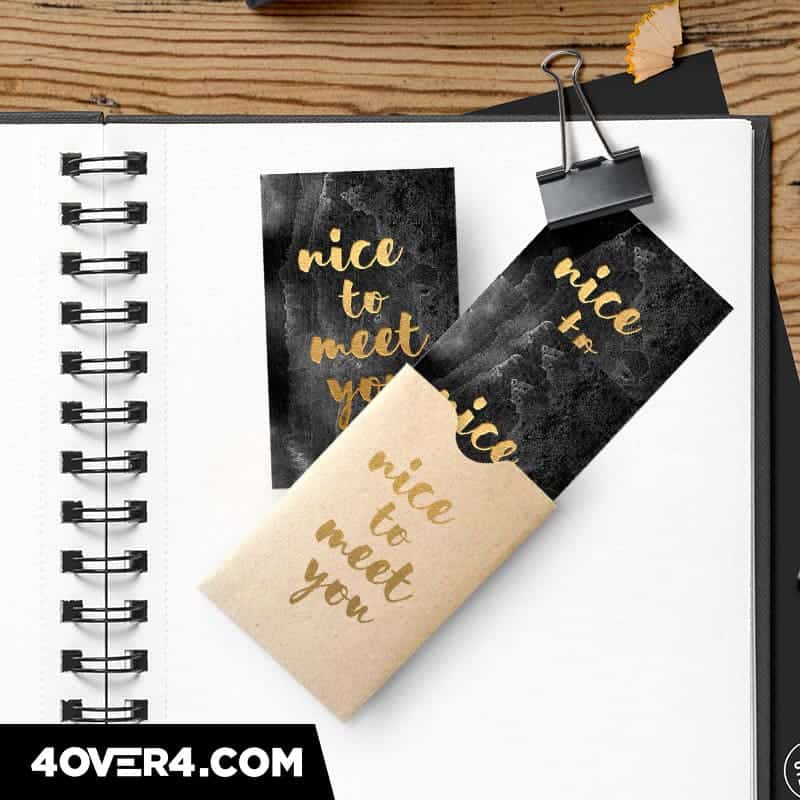 Wooden Business Cards
Being unconventional by experimenting with materials makes a big difference when it comes to the feel of your business card. In fact, by using wood, you not only give business cards an earthy and natural look, you add a tactile element that leaves a dynamic impression with customers.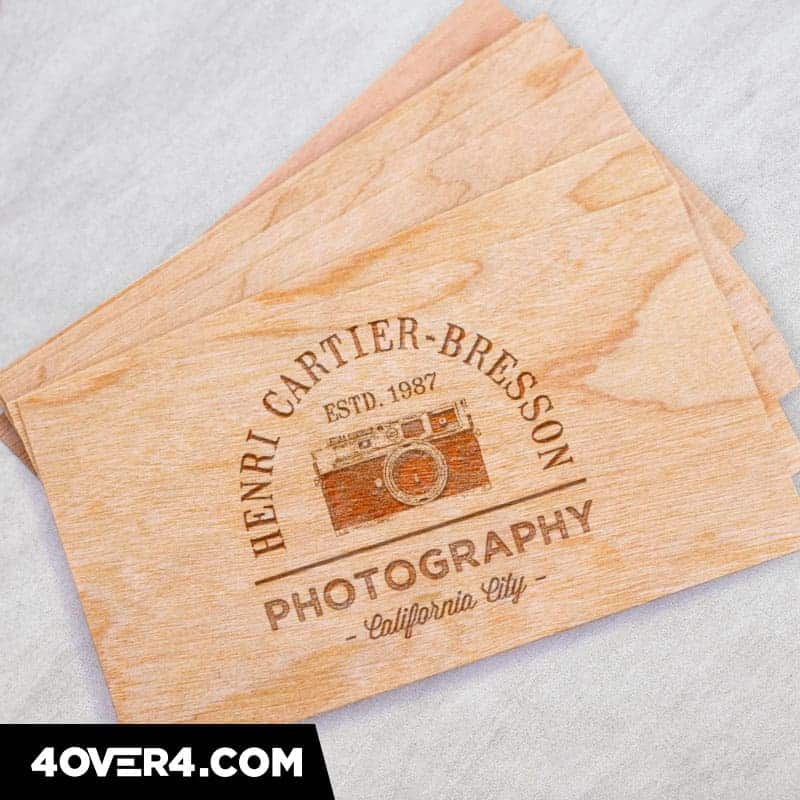 What is so great about wooden business cards? What makes them so one-of-a-kind? It's all about the details – the intricate design boosts branding efforts immensely! It's no wonder wooden business cards will dominate 2017! As you can see, the constant development of innovative technologies makes trends emerge quicker than we can keep track of them. Which of these business card trends did you like best? What are other 2017 business card design trends we should add this list? We would love to hear your thoughts and insights. Don't forget to sign up to get 30% OFF your first 4OVER4.COM order!