Trade show materials have witnessed unbelievable upgrades in recent years like most industries. The truth is that both the exhibitors and the attendees want back the return on their investments. The days of attendees wandering the floor, grabbing a few business cards and free pens to prove they were there are gone. Nowadays, the exhibitor's look for fresh and unique displays to grab the attention of their target market.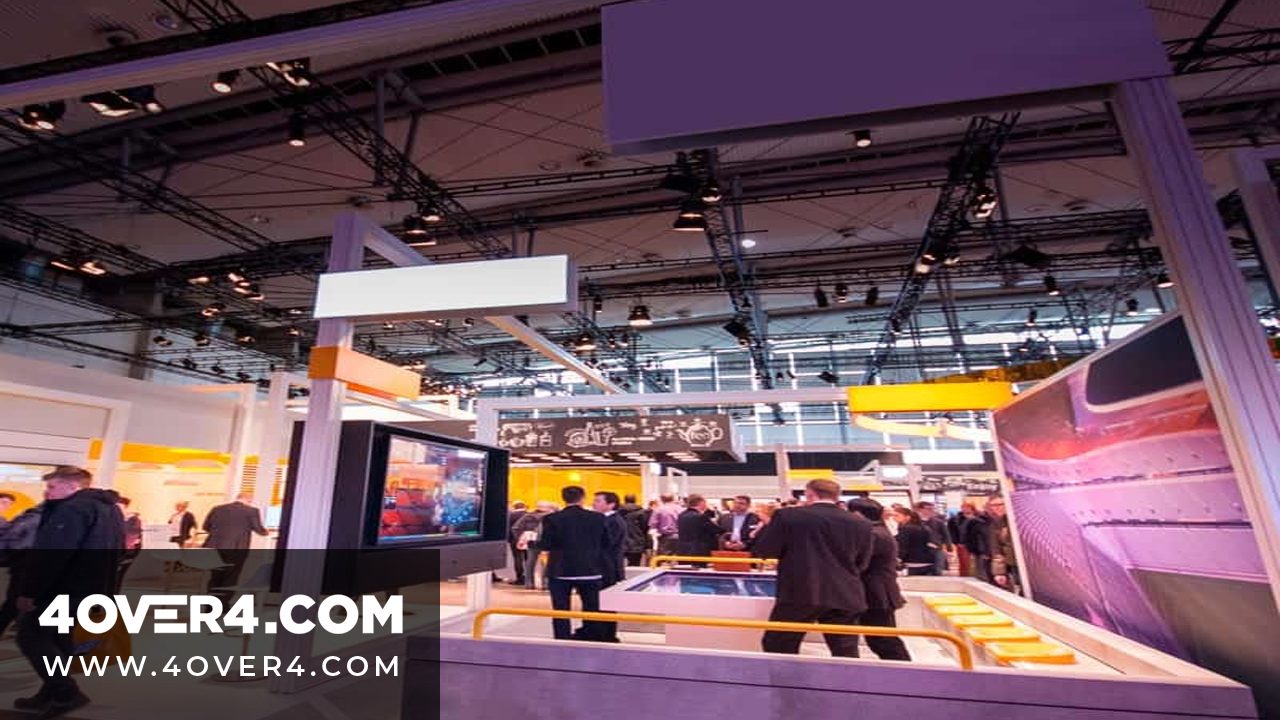 5 Trade Show Materials that Will Drive People to Your Stand
As an exhibitor, your objective is creating that buzz of excitement in order to give their booth that WOW factor which is only possible with professional-grade trade show printing materials. Want to know what's all the rage on the exhibit floor today? We can help! The five trade show display solutions listed below provide exhibitors with surefire ways to create that buzz, while directing traffic to their stand:
#1 Enhanced Pop Up Displays
You reserved your booth space, you need a trade show exhibit that gets all the attention your business deserves. Enhance your exhibit with custom pop up displays that turn heads! This display is one of the most effective signage solutions in the trade show industry and highly beneficial. Printed on 8.8 oz tension fabric, using dye-sublimation that makes your prints vibrant and durable, our pop up displays are a trade-show essential to make your exhibit design really pop. They're so easy to assemble and can really wow your potential customers with their impact!
#2 Backlit Displays
You're surely aware that trade show exhibit hall lighting is anything but inviting. Our custom light boxes, consisting of backlit fabric displays showcasing lighting, is one solution for that unflattering issue while upping your booth's wow factor. Lightboxes are a proven way to get noticed! The combination of bright illumination and a bold graphic catches the eye better than any other display. Choice of black or aluminum finish.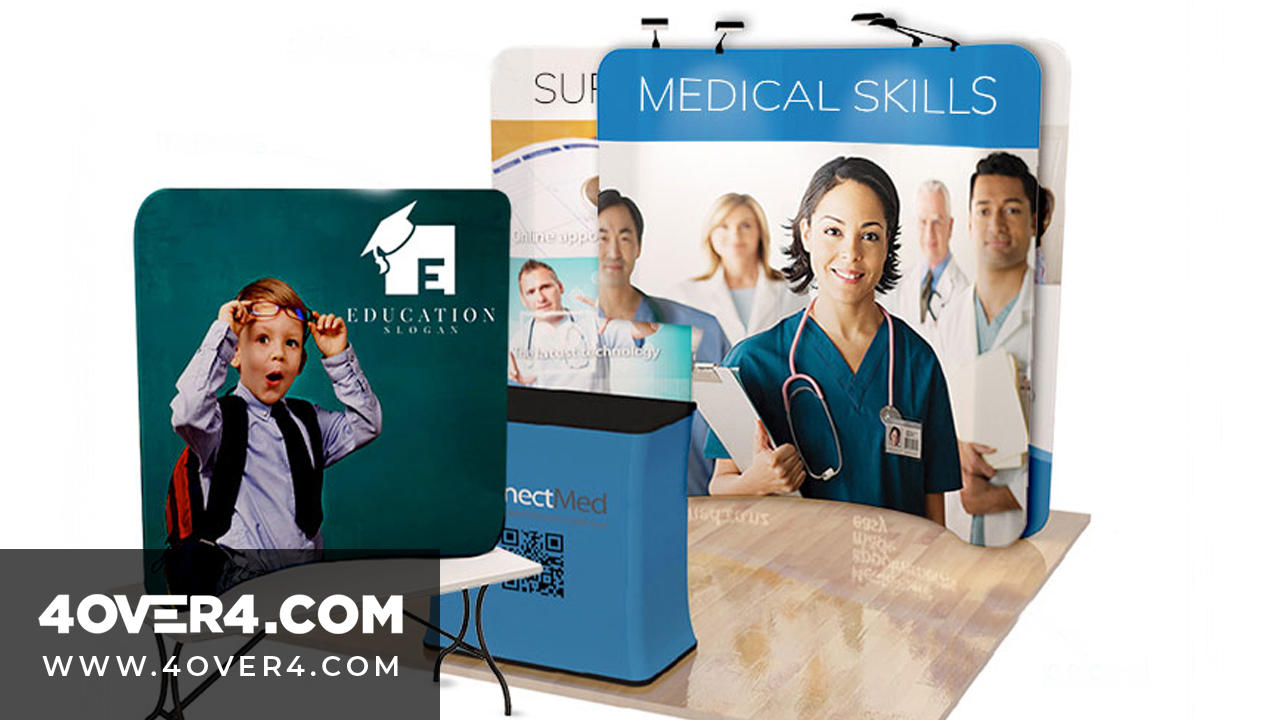 #3 Roll Up Banners
Even though there are an array of signage solutions, roll up banners are the most popular trade show materials today as a large format print. Roll up banner stands, a.k.a. double retractable stands are essential to your trade show display booth. Not only do they help make an impact on your target audience, they also let you showcase two different banners at the same time. Double exposure! Ensure the images on your banner are eye-catching, so trade show attendees can see your logos from a distance.
#4 Fabric Displays
Exhibitors are using an abundance of displays comprised of fabric, from walls to signage to the aforementioned light boxes. Why? Fabric offers a seamless, smooth look and is lightweight. Fabric trade show displays like our custom fabric tubes display have exponentially grown in popularity in recent years thanks to an array of advantages. Being eco-friendly and equipped with a portable carrying case, they allow you to create stunning visuals with optional LED lights.
#5 Branded Flooring
You have about five seconds to draw someone in as attendees walk by your booth - it needs a good layout and strong visual appeal! At a minimum, you need branded flooring, another popular trend for this year. To achieve branded flooring, take advantage of our custom floor graphics. Since they're available in custom sizes, you can order a graphic as big as your booth. Printed on white vinyl, printed flooring lets exhibitors use every inch of their booth space to make a memorable impression.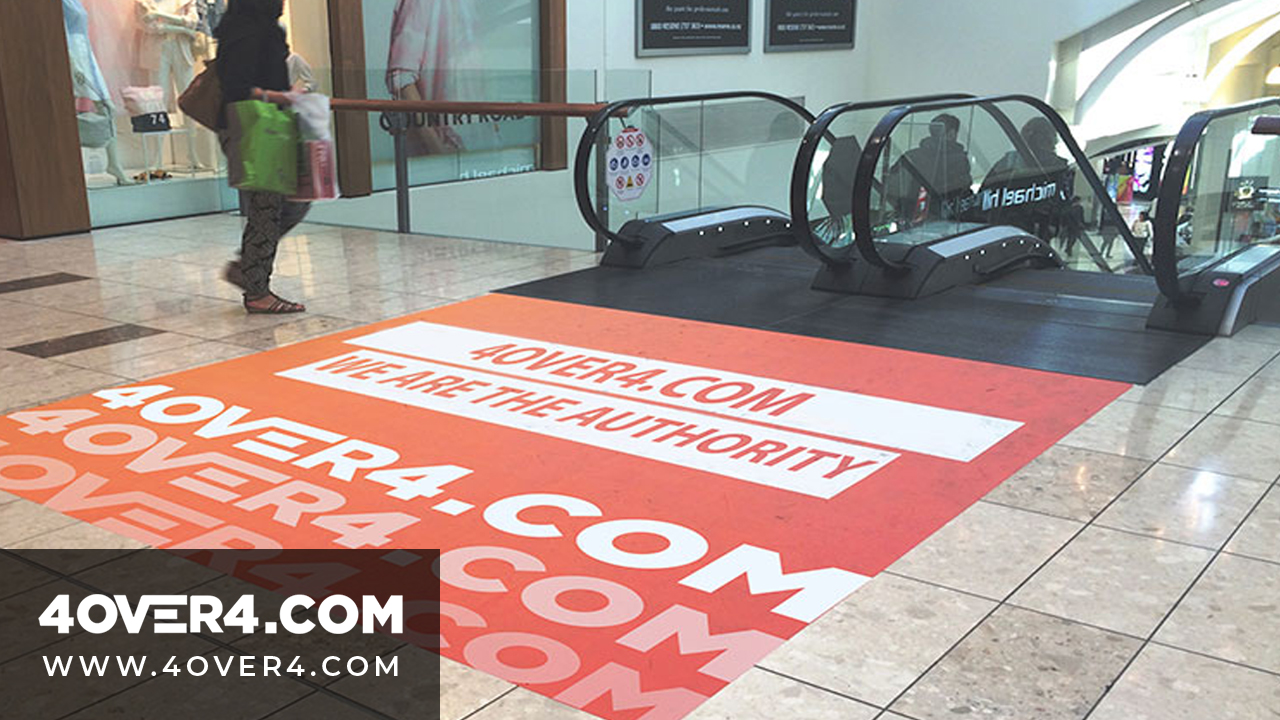 The Wide World of Trade Show Materials
We hope this information and marketing tips comes in handy, and that these trendy trade show solutions drive lots of traffic to your booth. Without a doubt, one of the most relevant elements of any trade show exhibit is a display that perfectly conveys and transmits your message. An attractive display can draw a bigger audience to your booth and bring with it prospective clients! With 4OVER4, you can meet all the needs for your marketing strategy. This includes everything from trade show booths, retractable banners stands, to exhibit displays. As a business owner, which of these signage solutions have you tried before? Was it effective at getting the attention of trade show attendees? We'd love to hear your thoughts. Please feel free to kindly leave a comment below.