Postcards are a very versatile form of print and as such, you can do virtually anything with them. You can exercise creativity based on how exactly you want to use them. Since there are so many ways to do so, let's evaluate below 10 ways to be creative with custom postcards depending on their purpose.
1- Custom Postcards for Fundraising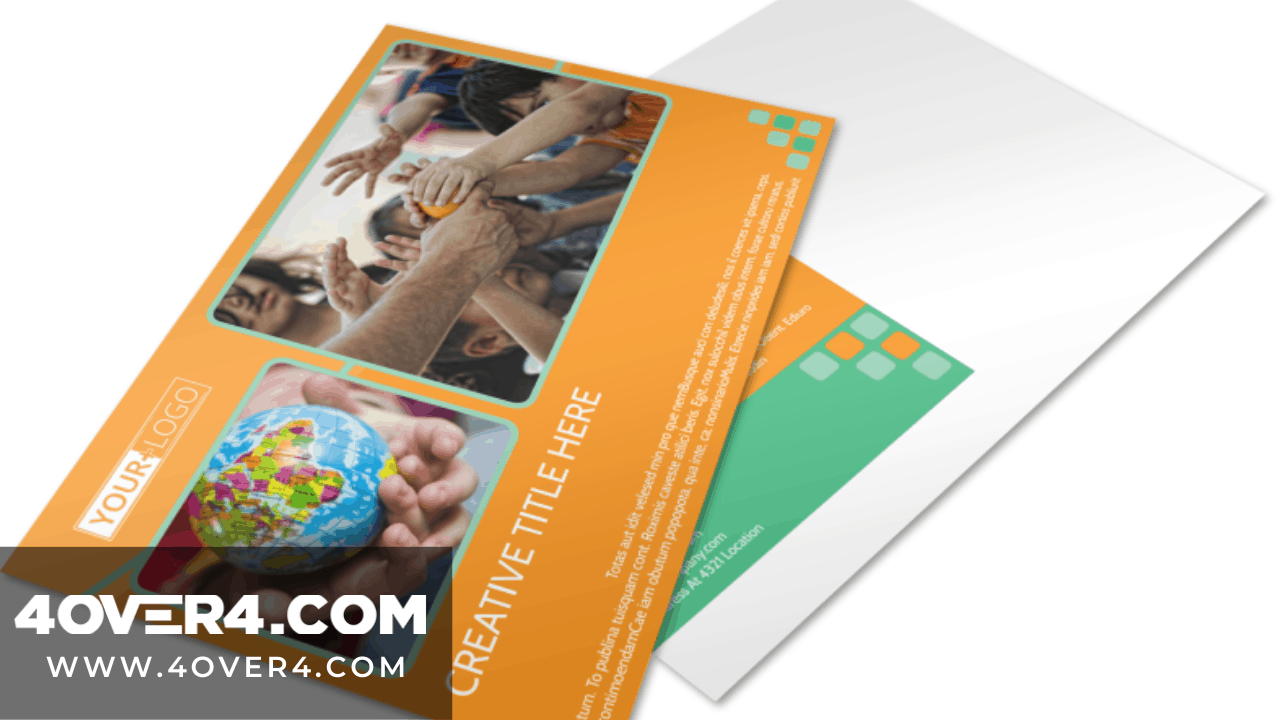 Source
If you have an event that you want to raise money for; a hospital bill, wedding party, church event, etc, postcards can be fun. As long as you pick the right graphics and get a great message to accompany your fundraiser you're good to go. You can also include an inspiring message or uplifting quote on the postcard to warm the recipients' hearts.
2- Throwing Events With Custom Postcards
If you are graduating or just joined university, this is a cause for celebration. Ditch the traditional invitations and go for a creative postcard instead. If you want to be a bit fancy, get custom postcards with envelopes. You can design them whichever way you want, but because everyone knows that the point of a standard postcard is a pretty picture, be sure to include one. You may download one off the internet or use a personal creation if you like. Just be sure that it is of great quality and goes along with the theme of your event.
3- Making Holidays Memorable With Custom Postcards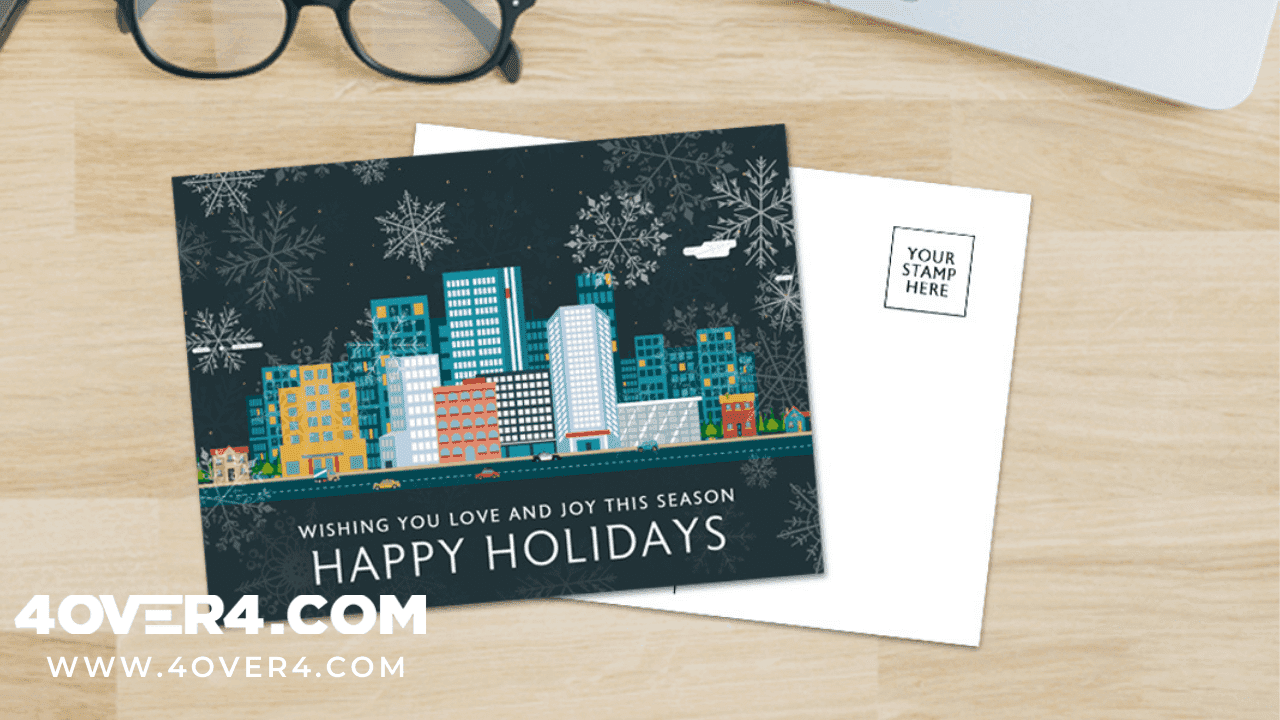 Source
Have you ever traveled somewhere and just wished you could capture the memory forever? With postcards, you can do just that. Snap away at all those precious moments and scenes and pick out the best then put them on a postcard. You can then send these to your families and friends, or mail them to yourself. Whatever you do with them the surprise will be a pleasant one.
4- Humble bragging With Custom Postcards
Subtly let everyone know about your new house or your finished project with a pretty custom postcard. With the option of custom printing 4x6 postcards, you can quickly come up with a pretty and concise design for the backdrop of your object of display. Invite people out to your housewarming party this way, and wow them without seeming overly snobbish.
5- Custom Postcards for Birthdays
For yours or your special someone's birthday, you can get custom postcards in bulk. Make them fun, fancy, and as unique as you want and send them out. Make sure that everyone that receives one will be blown away and eagerly await attending. Keep a few aside and make this a tradition so that you can creatively document the passage of time.
6- Graduations With Custom Postcards
If you just attained that degree and are awaiting graduation, get some custom postcards to share the joy. Include some pictures you took on campus with friends to make them memorable and warm. Be sure to include an uplifting message to inspire a few people. Also, share gratitude to those who helped you along the way. Make your graduation a bit warmer and unique with postcards!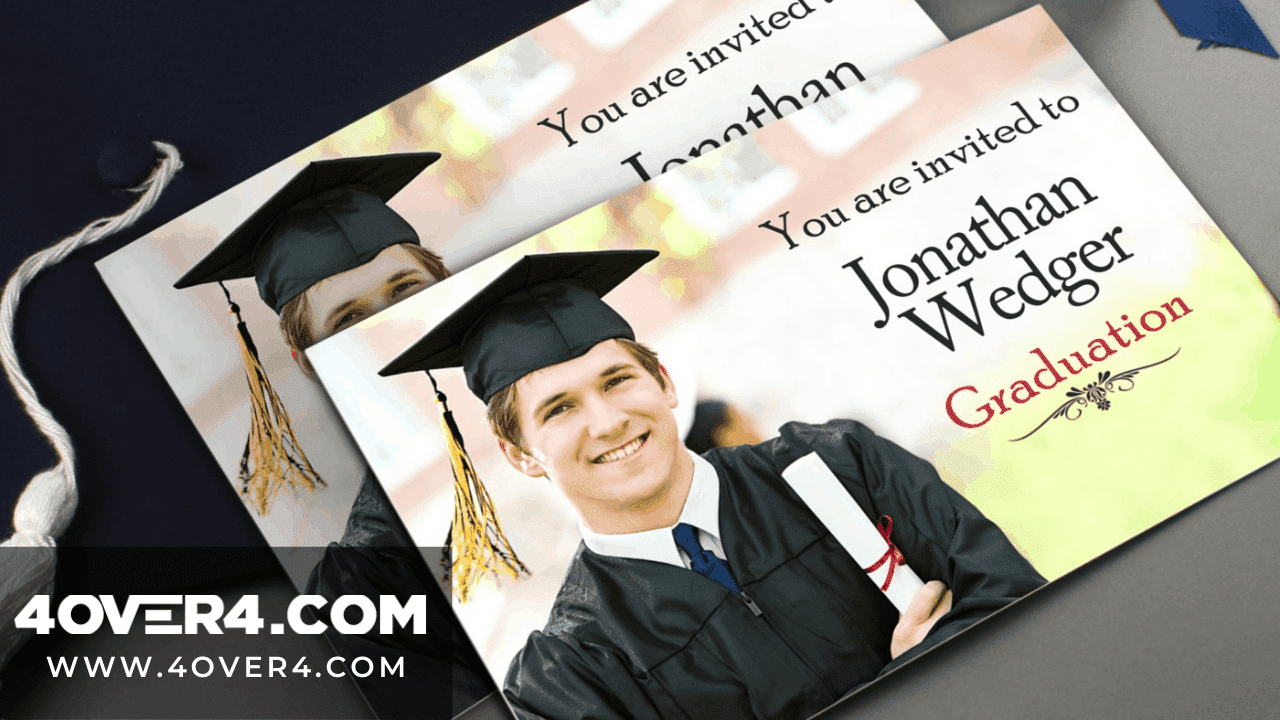 Source
7- Celebrating Pets With Postcards
Did you just adopt the prettiest kitten in the world? Or do you want to inspire others to do the noble act of adopting a special needs pet? Spread the word with a custom postcard made extra special by a picture of your new pet. Send these out for greetings or to mark a holiday or event and let your furry friend take the spotlight.
8- Marking Achievements With Custom Postcards
A new job, a new parcel of land, or even a promotion or dedication are all special events that deserve to be remembered. Make sure that your achievement gets the attention it deserves by immortalising it with a custom postcard. Share this with all your friends and family, and hang one on your vanity mirror to keep you motivated.
9- Creating Brand Awareness With Custom Postcards
If you have finally settled on a design and color scheme for your brand, then spread the word with custom postcards. Since you can use custom postcards for business, leverage this creative tool to help your small business grow. Mark a special event or holiday with a custom postcard sent out to your existing or potential customers and let them feel that much warmer and thought about. This will definitely earn you a few extra subscribers than you initially had.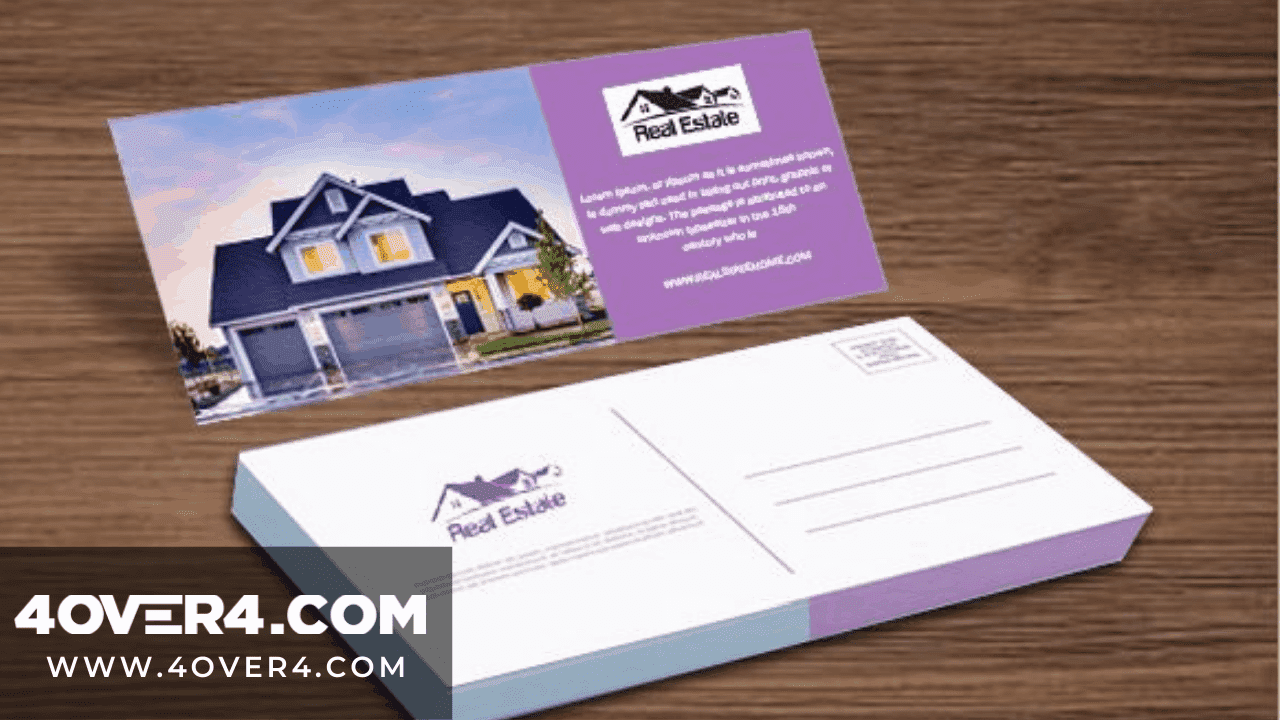 Source
10- Unique Invitations With Custom Postcards
For your long-awaited wedding, think out of the box and use custom postcards as invitations. Make them as glamorous as you want or as quirky as you can because there are so many options to pick. A few that come to mind are
metallic foil postcards
,
ultra-thick postcards
,
3D lenticular postcards
, and
diamond glitter postcards
. Get the RSVPs in and make sure all your attendees actually save the date! So this list should point out just how memorable postcards printing can be, and their versatility as well. Make sure you consider using a postcard in one of the ways listed above, or any other way you can think of. Creativity will always yield great results, so don't let traditions stop you. Use a postcard creatively and you will definitely love the results!