In a predominant digital advertising world, it is hard to believe that traditional large format print can also have a significant role in lead generation or brand awareness. The fact is creative print ads are not disappearing any time soon. The research and surveys prove the same. According to The Two Sides 2019 research, 71% of Americans and 68% of Canadians believe in the importance of "switching off" their digital devices and reading more in print. Over 55% of all consumers trust print marketing more than any other advertising method, reports the Medium Print Marketing statistics 2017.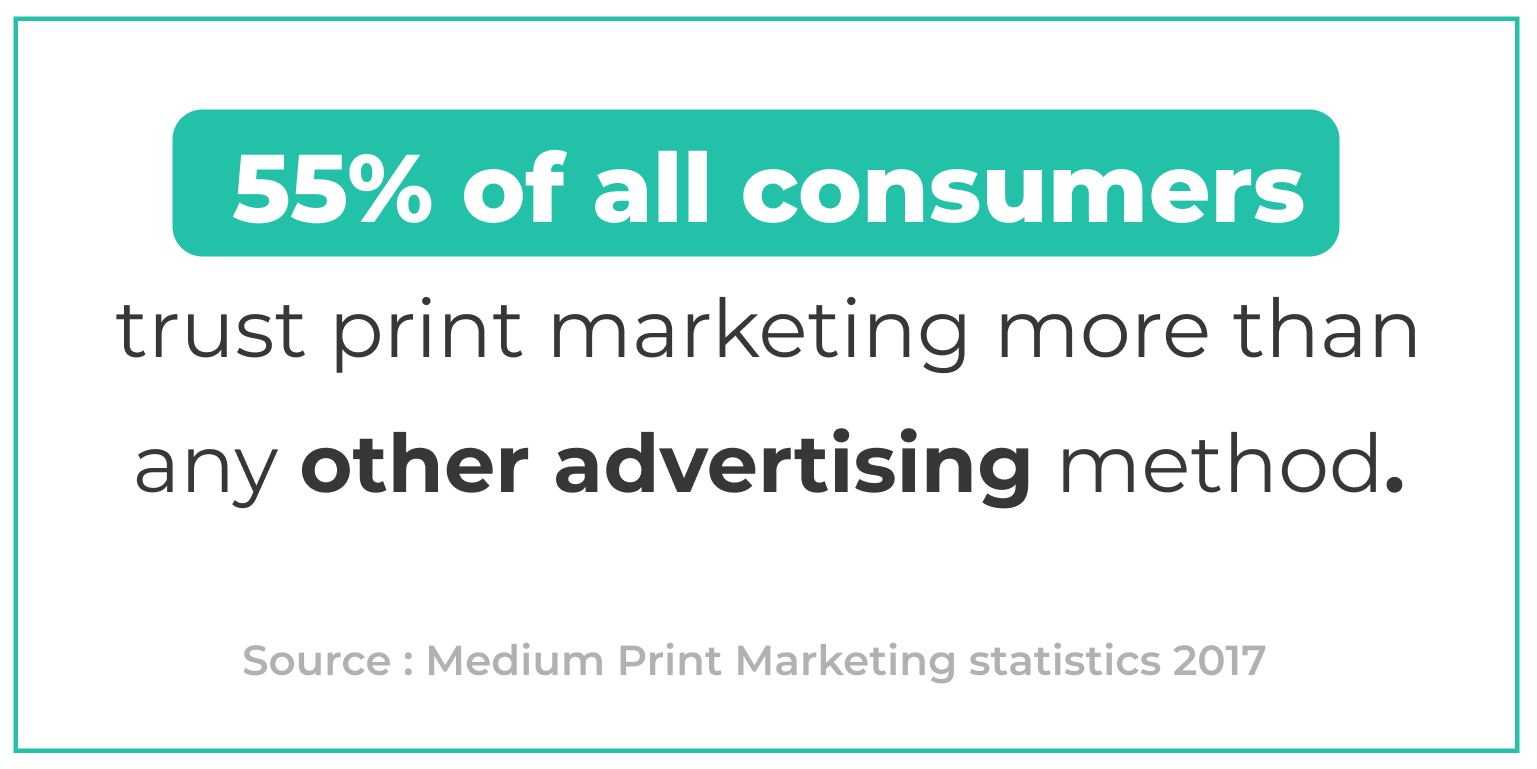 However, your print needs to be a great piece and unique to encourage customer's interest. To exploit these kinds of marketing strategies, you must ensure a fair share of creativity and inspiration. Here are a few examples of large format color printed advertisements that successfully inspired the customers.
1. Dog and Man Pedigree Large Format Print Poster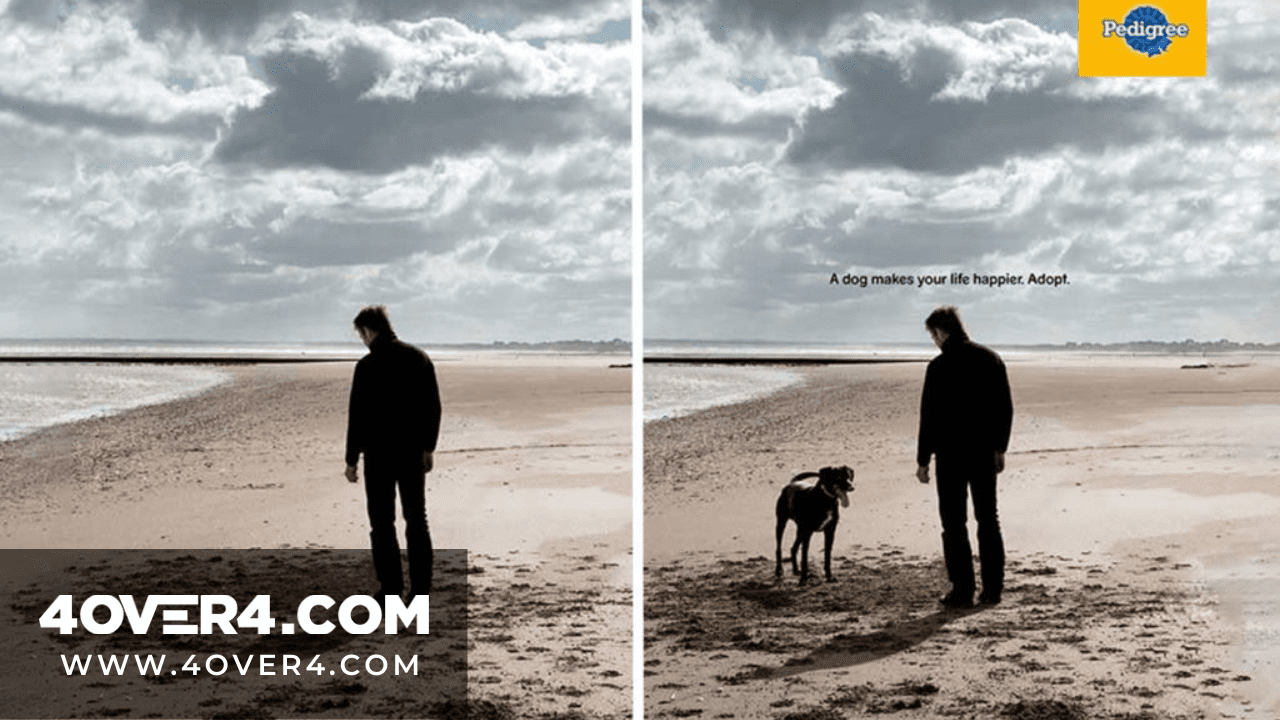 Source An image speaks a thousand words. This large format poster printing is the best example to show how people look without and with a dog. It is a significant life photo comparison that helps you decide quickly to adopt a dog and how your life changes with a dog for your company.
2. The SMS Mistype Advertisement for Opel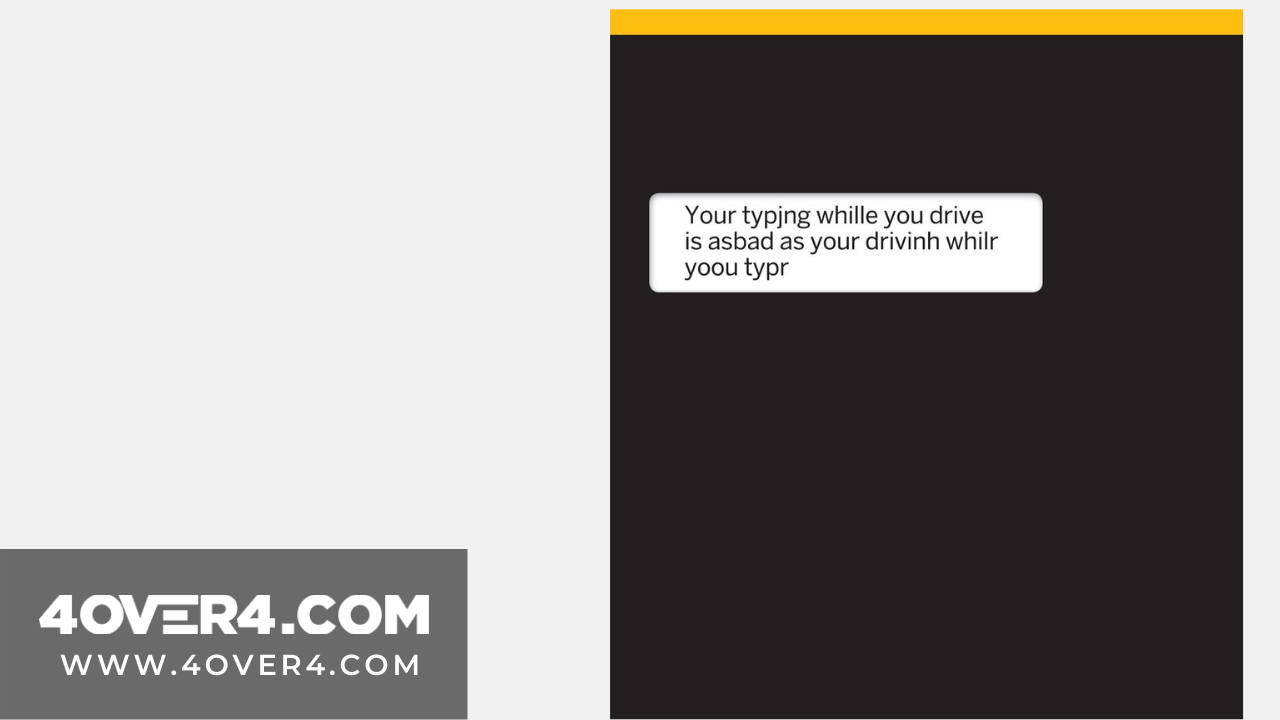 This is one of the best large format print advertising to promote road safety. It is a simple yet highly attractive print poster from Opel that warns about the consequences of texting while driving. The complete black background and simple, understandable typo short statement printed on it makes it unique. As soon as you look at this advertisement on a large format photo printing banner or poster, you realize how wrong who were to send SMS while driving.
3. Large Format Print Poster of Chupa Chup Sugar-free Lollipops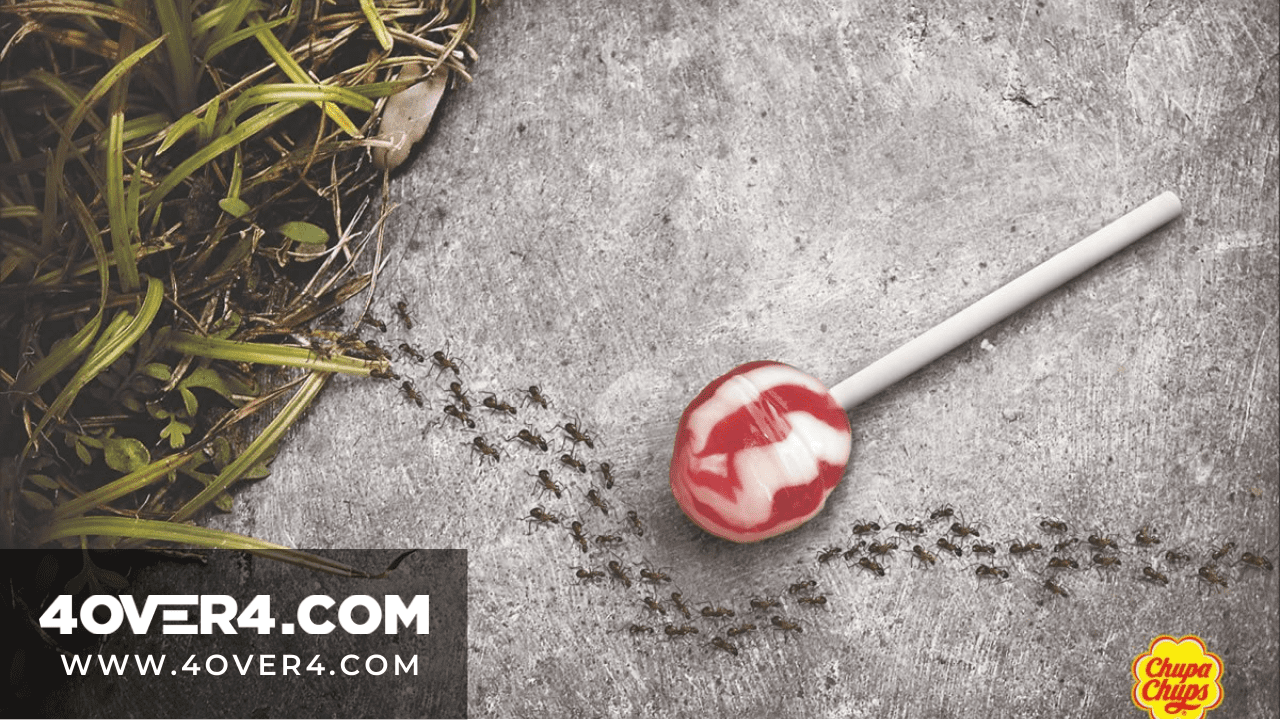 Source One of the favorites among kids is candy, and Chupa Chup is a top brand for Lollipops. Not just the kids, but many adults are also fond of these candies. With changing times and about 210,000 Americans under age 20 being diagnosed with diabetes, the brand decided to make a sugar-free lollipop. To introduce its new product, the brand came up with one of the most unique large format photo printing advertisements. The print ad showed something ironic where the ants are seen taking a long path to avoid a lollipop. It is something unusual, and people were impressed by the idea.
4. McDonald's Open Throughout the Night Advertisement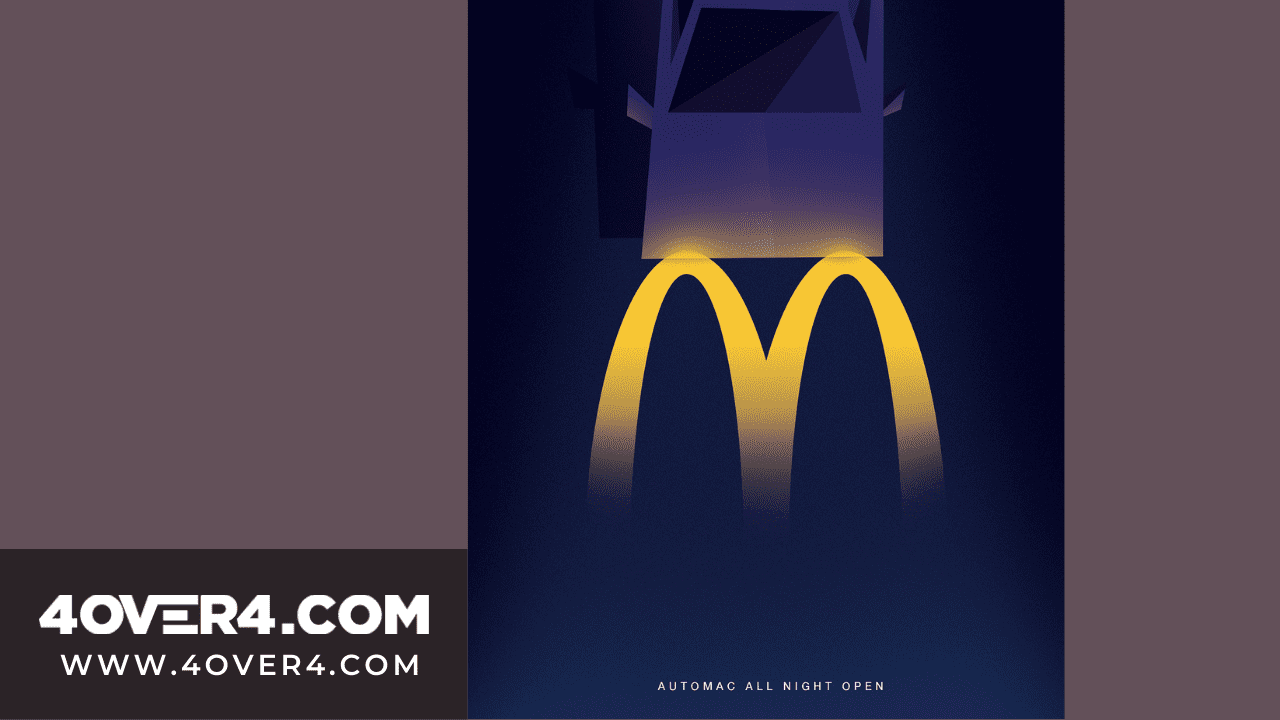 McDonald's open throughout the night poster is one of the best print ads for letting people know that they are open during the night hours. Created by the team at Leo Burnett, this large format print ad reflects minimal yet modern aesthetics of McDonald's. It is an enticing visual where the iconic 'M' is portrayed as the lights at night. This image sends a message to the viewers that no matter what time it is, they are always welcome, and McDonald's is open even in the wee hours for a business.
5. KFC Went FCK with Their Print Advertisements for Apology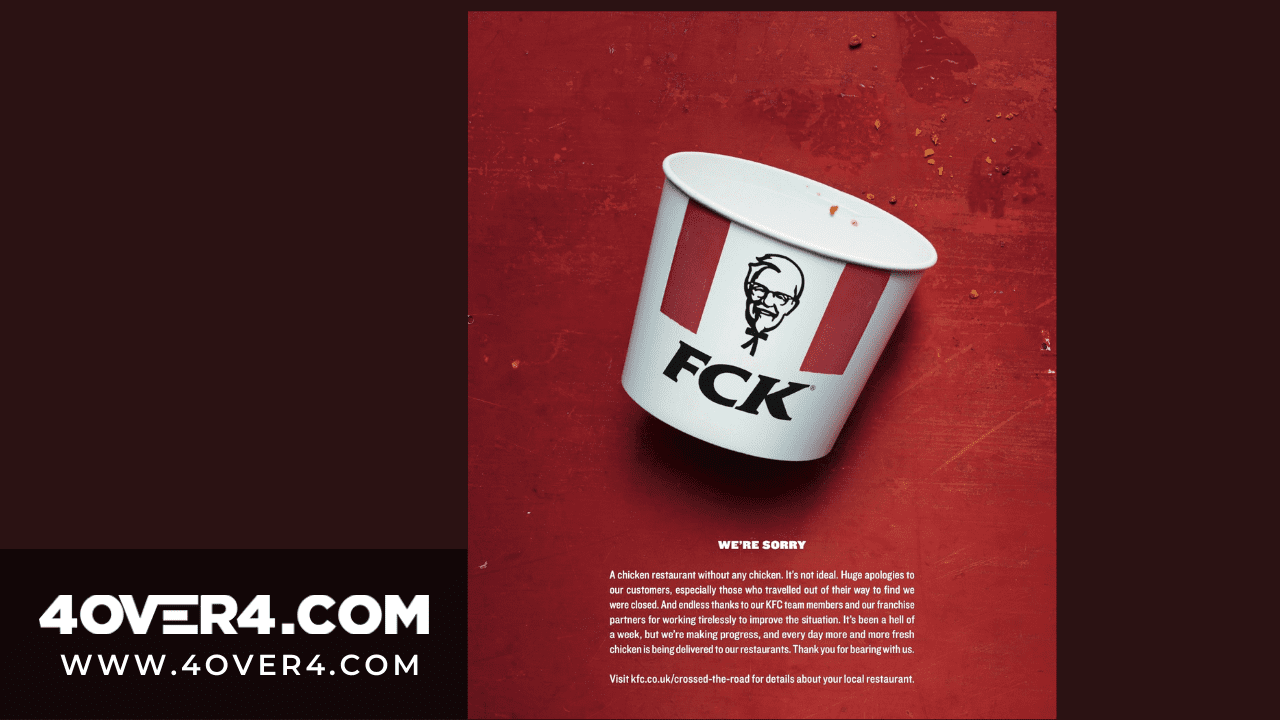 Mother London created one of the best large format print advertisement apologies that went viral in no time from KFC. In the year 2018, an unthinkable happened when KFC (Kentucky Fried Chicken) went out of stock. The new distributor problems made the brand temporarily close to almost 900 outlets in the UK. KFC didn't give up. Instead, they handled the situation like a pro by putting hands up and accepting responsibility. They mastered the art of apology by creating a print ad out of KFC abbreviation and turning it to FCK. It was a great trick, and the entire world discussed it from a different angle.
6. Volkswagon's Large Format Print Ad Showcasing a New Feature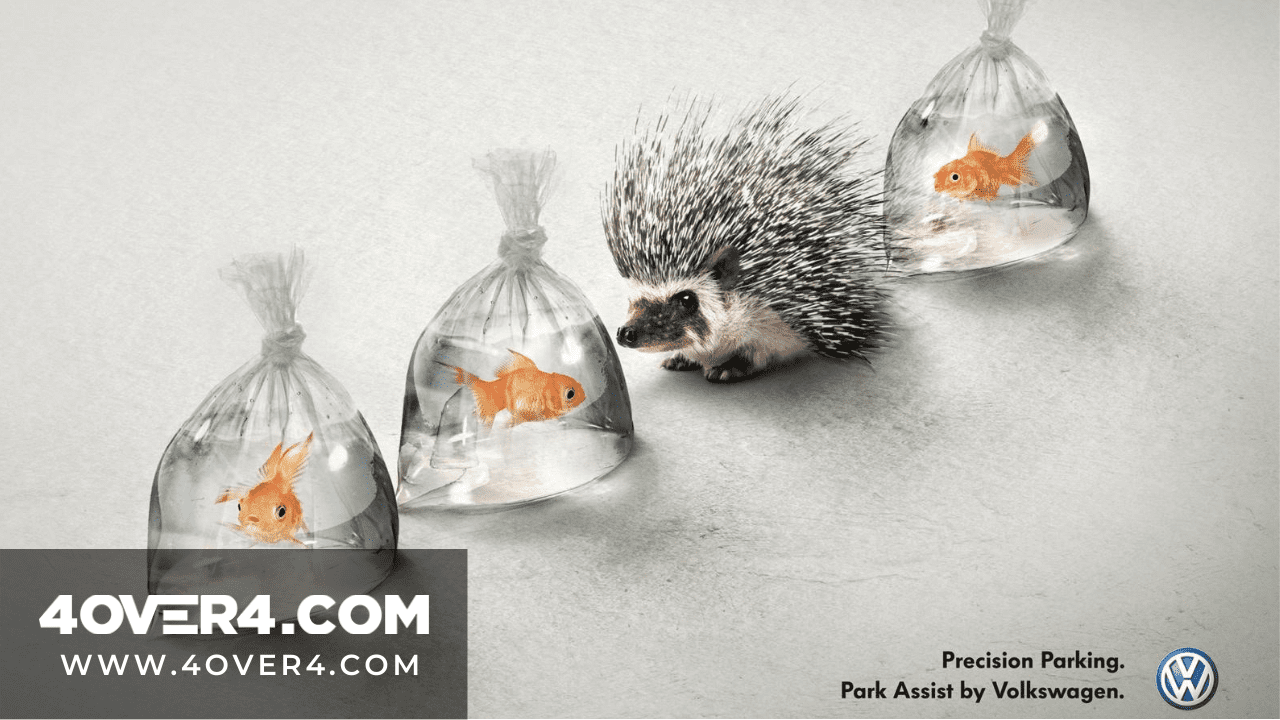 This is one of the brilliant large format print posters created by the DBB Tribal for Volkswagon. It describes the newest parking assistance feature added by the company. There are high risks when there's tight space, and you need to park your car between two other vehicles. Volkswagon uses animal symbols to convey a message that people can park safely, even in the tightest space with the newest feature of the car.
7. Frontline Flea & Tick Spray's Large Format Print Floor Graphic Sticker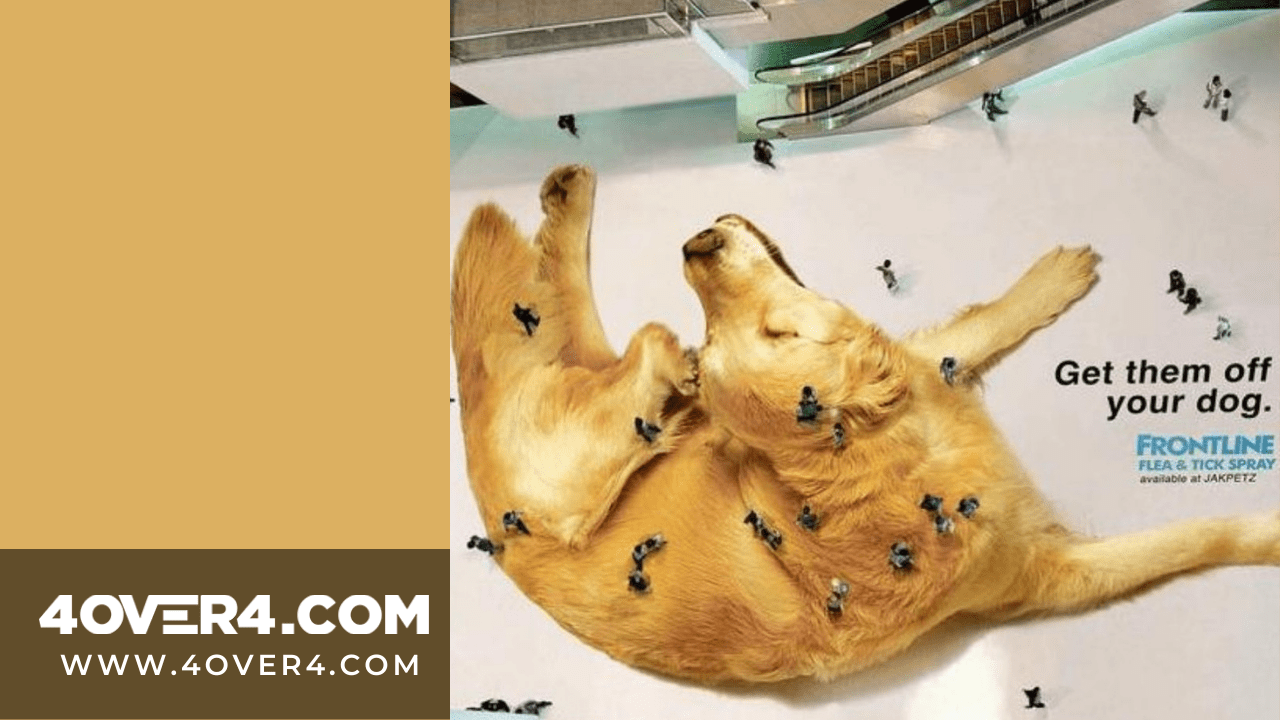 Source This large format print floor sticker was installed in a shopping mall located in Jakarta, Indonesia. Created by Pervanal Saatchi & Saatchi, the floor sticker shows fleas on and off the dog when looked from higher levels. Do you know why? It is because when people walk in and around, they look like fleas on the dog. It is an excellent imagery concept in an advertisement by the Frontline Flea and Tick Spray, an effective insect killer spray.
8. Barilla Fireworks Advertisement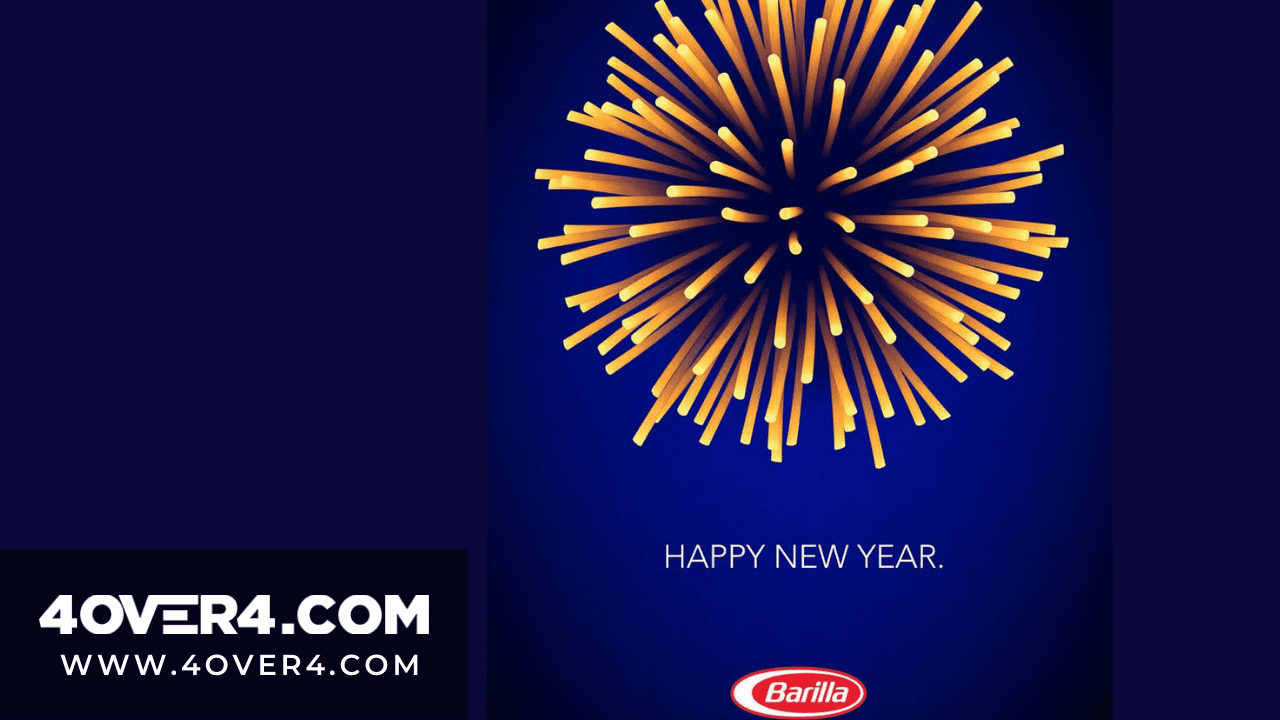 Source Do you think it is necessary to show intricate designs to be unique? Not always. The Barilla large format print advertisement is one of the best examples of unique yet straightforward thought. Even as minimal as spaghetti can speak, a volume is what you can see in the Barilla advertisement poster. Barilla used a creative way to wish the new year to the customers with its product as fireworks. In this ad, an essential commodity is used in a new and exciting way.
9. Guinness Beer Advertisement with a Social Message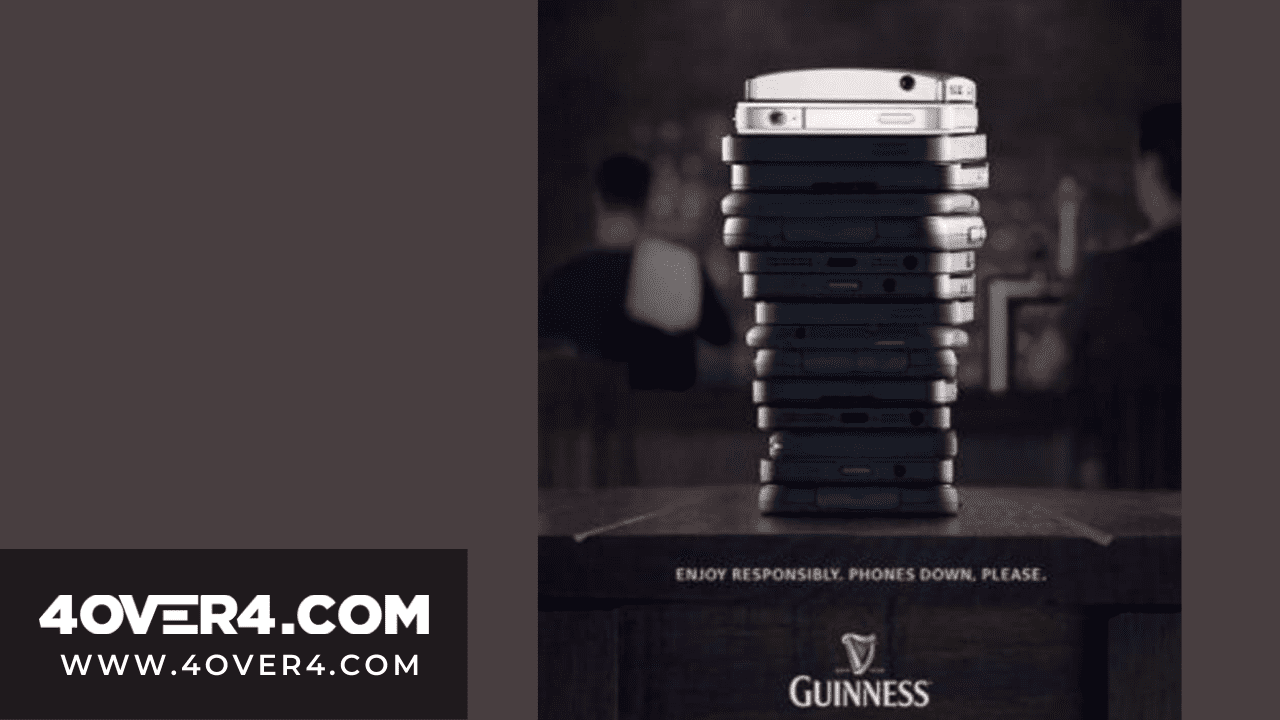 Source In recent times, people are completely engrossed in their mobile phones even when they are out with their family members for a drink or dinner. This is quite disturbing, and Guinness ad poster shows those cell phones stacked in the form of an image of a pint of Guinness beer. It reminds people that it is essential to be social than being isolated behind your phone.
10. Jeep Large Format Print Advertisements Helps You See What You Want to See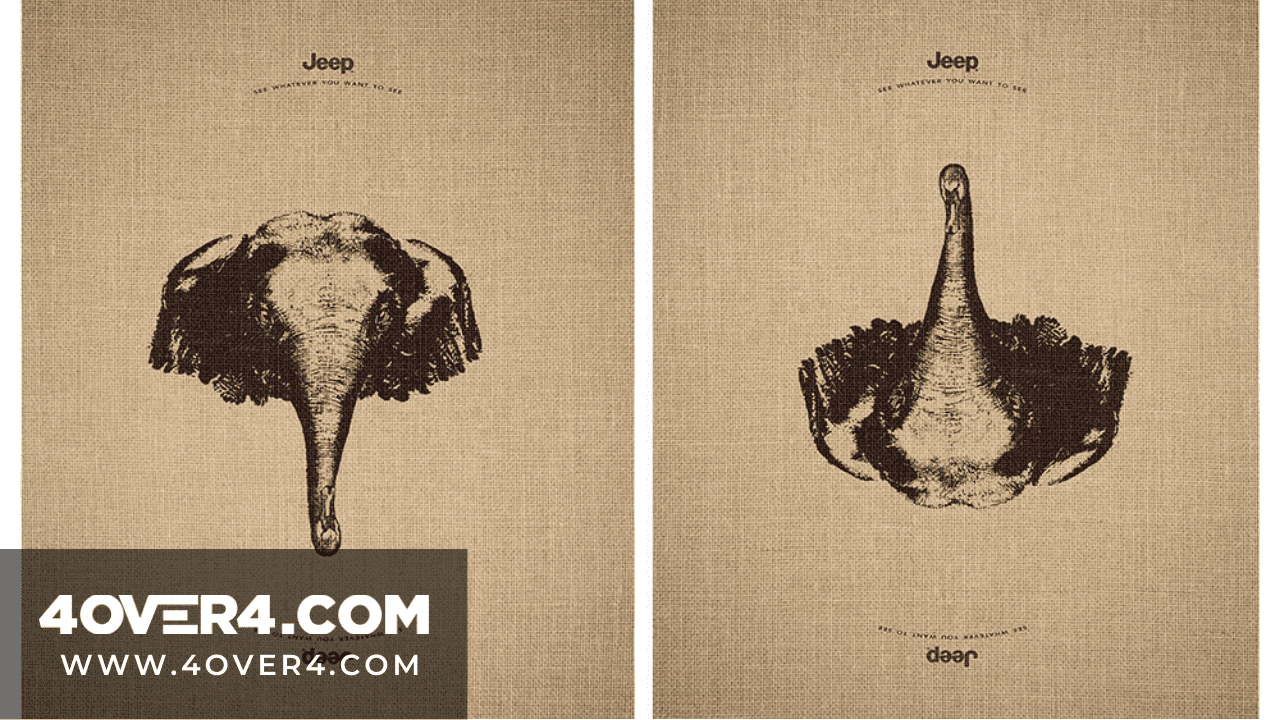 Source You must be aware that in terrain landscape, Jeep is the best mode of transfer. It is the company's vision to manufacture Jeep vehicles that can help you transfer anywhere you want and see whatever you wish to see. Keeping this aspect in mind, the Jeep marketing team created a two-faced design ad that lets you see a different animal. While it can be smart enough for general customers, the text makes it quite clear.
Conclusion
Print ads require the most images, copywriting, and effort to succeed. Are you wondering how to print large format photos, posters, or banners? I was lucky enough to come across 4OVER4, one of the leading online service providers for large format print advertisements of my business. They are highly knowledgeable and competent in printing quality posters, stickers, and banners for your company.