Have you ever thought about how rapidly large format printing is evolving? Innovative approaches to advertisements with banners, signs, wallpapers, posters, and so on continue to lead the way for businesses to spread the word. According to
Globe Newswire
2020, "the large format printer market is projected to grow from USD 9.3 billion in 2020 to USD 11.2 billion by 2025." The increasing demand for
large format prints
in the packaging and advertising industries is crucial for its growth.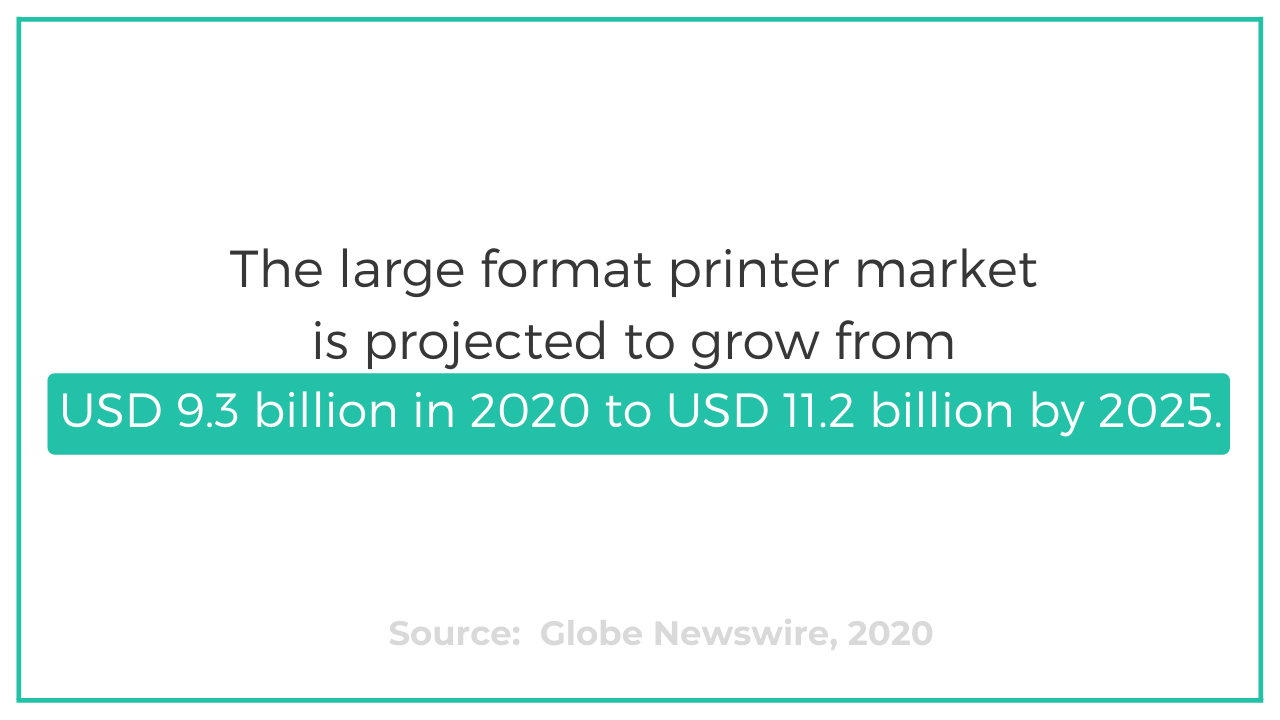 Do you know which are the most successful campaigns in marketing? The ones you combine with efficient operations and innovative techniques are the leading marketing campaigns. For instance, including cross-media elements or QR codes in large format poster printing graphics can increase engagement and generate revenues for the sellers. With the passing time, the medium of large format printing services' uses and qualities are continually developing. What was the earlier scenario? Where did this technique emerge? Let us delve deeper.
Deeper into the Past
At the end of the last century, large format printing came into existence with electrostatic technology, and thus, relatively a new process. Later, inkjet technology came along, usually known as flatbed or roll-fed printing. It was only the Iris Graphics Model 3047 inkjet printing machine available for digital fine art photography. Applicable for short-lasting proofs, Iris Graphic was a high maintenance printing machine.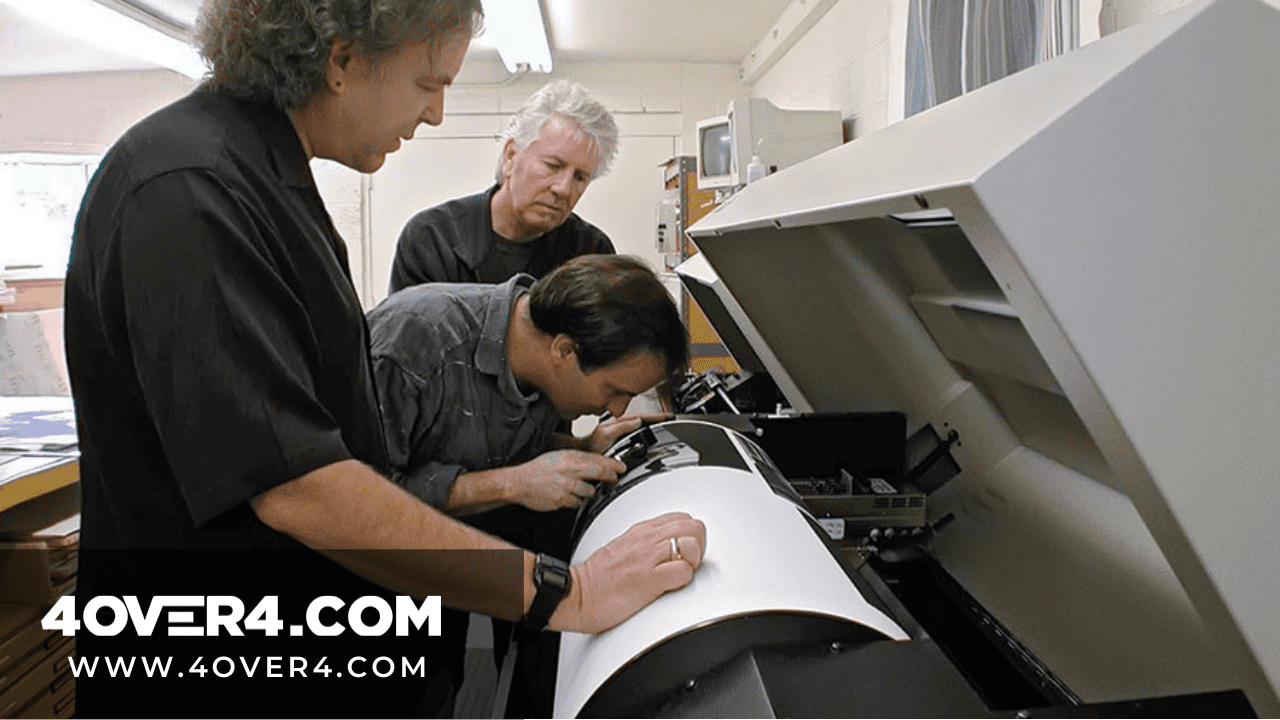 Nash Edition
Graham Nash, the rock icon, and his manager, Mac Holbert, first identified the potential of Irish Graphic 3047, and they decided to make long-lasting prints. Finally, in 1999, Nash Editions, along with Epson, was the beta version trial site for Epson Stylus Pro 9500, a revolutionary large format printer. Recently, the pigmented ink was the final shift to enhance the appearance and quality issues associated with earlier inks. So, what is large format printing? It is a specialized printing technique that accommodates large printing projects. Anything printed on a large scale like posters, banners, trade show graphics, wallpapers, mural backdrops, presentation screens, and any other signage and artwork need large format printing in various pretexts.
Benefits of Large Format Printing
Every business needs exposure and printing large format is one of the best ways to do it.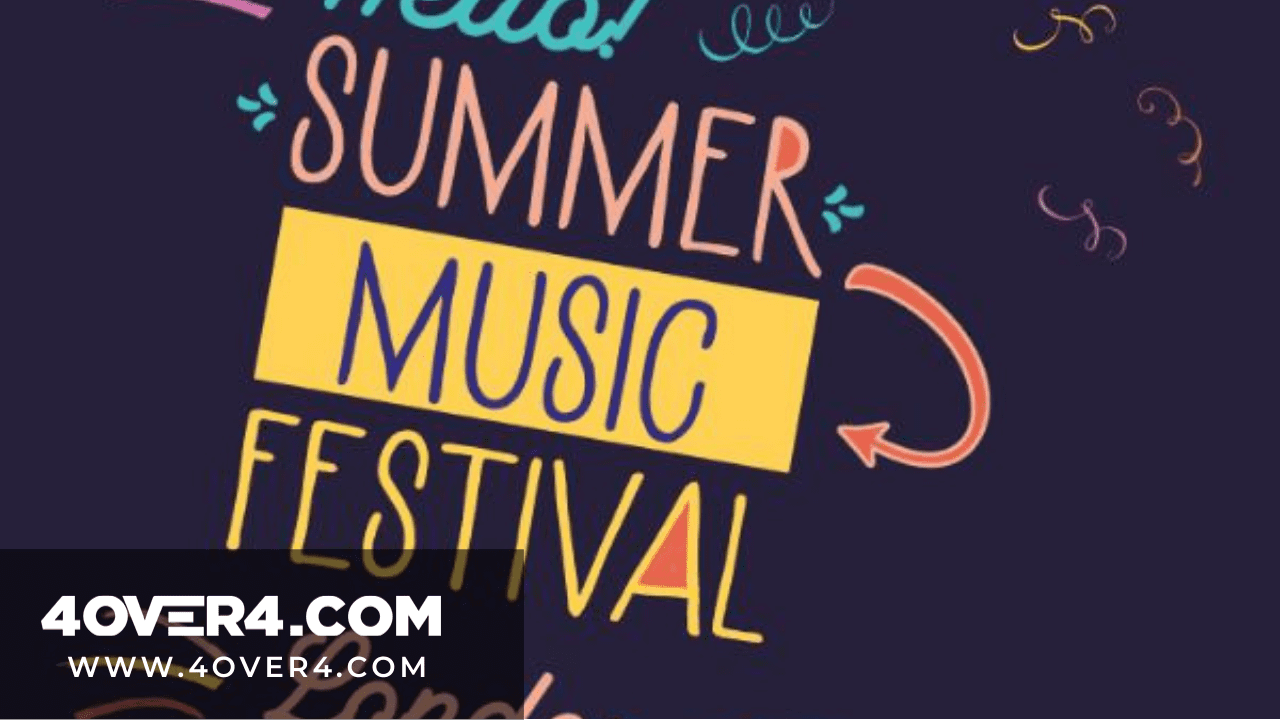 Music Festival 
Recently, I came across a larger-than-life music festival poster while driving back home. It had an abstract guitar and drums illustration in vibrant blue and orange colors on a light background. The popping colors and clear, prominent fonts made me Google about the event to know more about the organizers, brand, products, etc. Such is the power of large format prints that create brand recognition and motivate people to take action. And if you are looking for more benefits, read on –
Cost-Effective Exposure with Large Format Printing
Do you think large format prints are pretty expensive? You are right to some extent. It represents a substantial expenditure, but the investment is worth the amount spent on large format prints. It is a kind of advertisement that one cannot replace anytime soon. Large format print installation is long-term, making large format printing one of the most cost-effective print materials for significant exposure.
Brand Recognition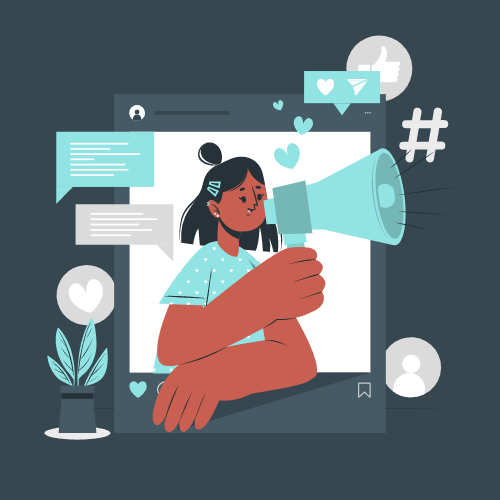 Loudspeaker Illustration
Large format printed banners or billboards are like promoting your business on a loudspeaker. It is the best mode for reaching more and more people. Are you wondering how? The primary goal of large print is to generate brand recognition, get the name of your business out in the crowd, and to your potential customers as well. Installation of promotional signs, window clings, and vertical banners at your store entrance is a great strategy to force people to stop by and move them to take a look inside. Such curiosity may turn passers-by into clients pretty effectively.
Large Format Printing Stands Test of Time
Have you ever seen a banner or floor graphic fade or torn within a week of installation? Probably not. Large-format prints are designed to last for an extended period. Polypropylene, canvas, or vinyl materials for making the various kinds of large format prints are durable, water-resistant, and weatherproof. It protects them from getting washed away. Using high-quality prints prevents the designs from fading out when exposed to direct sunlight for days and months. There's no expense of replacing banners, billboards, posters, etc. regularly.
Versatile Solution for Business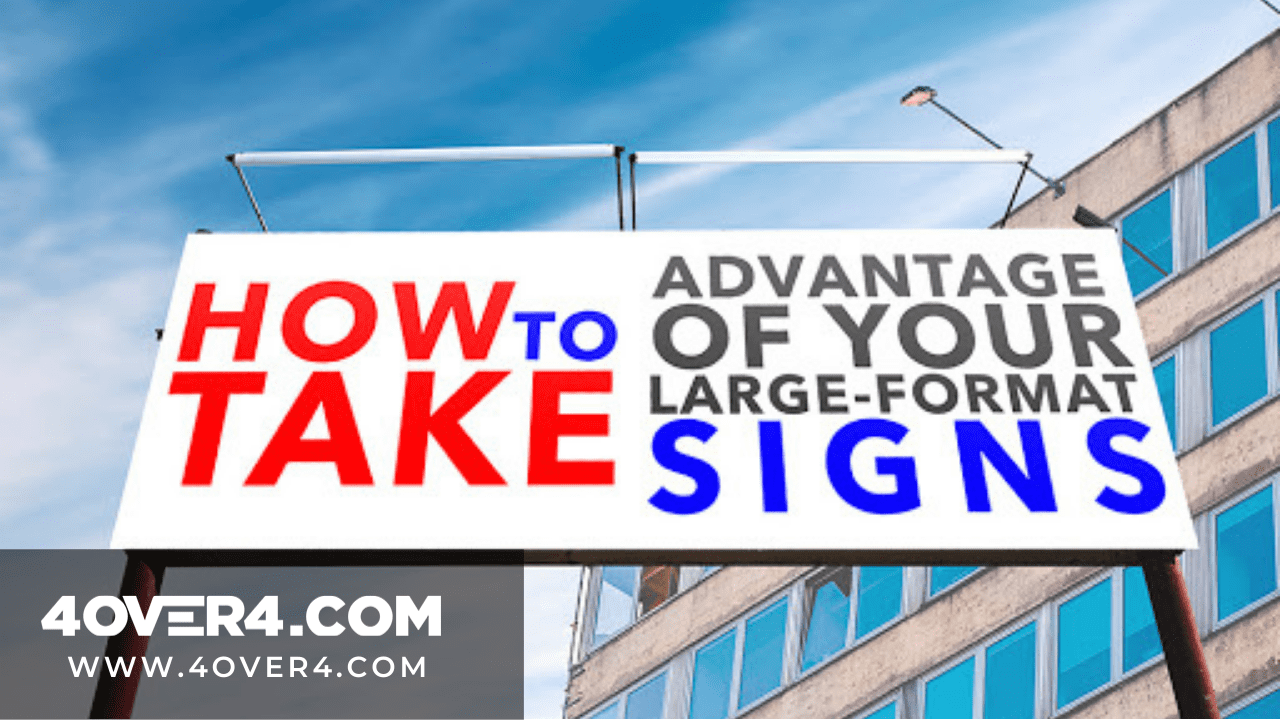 Large Format Signs
Innovative materials and designs are vital for effective advertising, and only the right printing service like 4OVER4 can offer the same. From a range of paper types, quality, finish to an assortment of products, backlit films, and floor graphics, the 4OVER4 range of products is versatile and supreme. The product range is as limited as our imagination. Whether vinyl, fabric or mounted posters, you can make a positive impression in the market by choosing a reputed service.
Types of Large Format Prints
Conclusion
People often consider large format printing to be one of the most expensive methods of advertising. But you must always look at the advantages and uses that large format printing offers compared to its price. Once you weigh the pros and cons, the price will never be a factor for considering large format printing for promotions. Do you agree with me? Pen down your thoughts if you still have doubts.