Using the scribble effect can turn into creative and eye catching design pieces. The appeal of the Scribble Effect is that it can give the design a hand-made look, so you can use it to create your own brushes or a sketchy image from a regular photo. It can be done with photoshop, illustrator and after effects. If you have basic knowledge of the software, patience and want to learn a new technique, then we suggest you try it out.
Here are some easy step by step scribble effect tutorials we found to help you in the process. They are very detailed tutorials that you can visit, but we want to give you a simple overview of their content.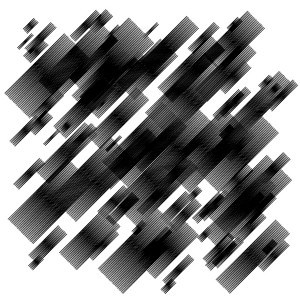 We're going to start at the actual effect applying process to create a photoshop brush:
Open a new document: set the size to the one you wish the final brush to be.

Create rectangles: you need to create a black rectangle and then surround it with different sizes ones. They don't need to be arranged, the idea is for them to look like random traces.

Rotate: select all of your rectangles and rotate them 45 degrees.

Copy and paste: copy your angled rectangles and paste them once and again until you have covered the area.

Scribble: apply the scribble effect (found under the settings tab) and find the one that you like the most. You'll be able to select the path overlap, strokes, variation and many other values. Experiment until you feel comfortable with it.

Keep creating: make more rectangle design so you can use them combined.

Make the photoshop brush: copy your illustrator file and open photoshop, paste your design and go to the brush settings and save your new brush. You can do the same for each rectangle design you have created and then save them as a brush set.
You can now apply the brush to any design. In this case, the author has applied it into a floral design.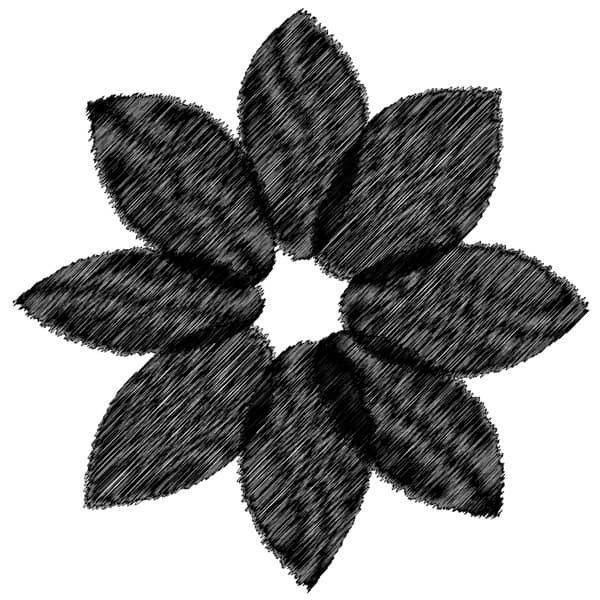 Image 

by

 Design.TutsPlus.com
This tutorial shows how to turn a photo into a sketch using the photoshop scribble effect.
Contrast: select the areas of your image that seem more appealing and increase the contrast creating layers. In this case, the author has increased contrast of the eyes by lightening the iris.

Convert: turn the image into a smart object to avoid destructive adjustments.

Contrast… again: increase the general contrast using the curves adjustment layer.

Go monochromatic: turn your image into black & white and convert it into a pattern. You can do so on the background layer menu by selecting 'Define Pattern', give it a name to identify it. You need to select it as pattern stamp tool now.

Create a white background: create a new layer on top of the stack and give it a white background to start scribbling.

Get your brush ready: set spacing to 60% and scattering to 20%.

Scribble: with your foreground color in black, start scribbling. You can change the layer opacity for different shades. Remember that it is supposed to look like a pencil sketch, going in different directions.

Add color: create a transparent layer on the top and apply a gradient. Scribble again with the pattern stamp tool and apply a clipping mask to avoid affecting all layers.
After all the steps you will end up with a sketchy and colorful image that looks hand drawn.
Scribble Effect in After Effects from 

EHowTech
This a tutorial for text scribble effect.
Write something: The first thing to do is create a new document and write a word in the middle.

Create a mask: go to the layer menu and create a mask for text, so you don't alter your image directly.

Generate the effect: since you have created a text mask, you can directly apply the scribble effect and alter its values according to your needs. You can do it letter by letter or on the entire word.

Play around: experiment with movement and color until you find the best looking combination.
And just like that, you have applied the scribble effect on after effects. Of course you can use it on larger projects or make different words with different settings for a nice animation.
Text Scribble Effect Video Tutorial
As you may have noticed by now, there are different uses to the scribble effect. It is a nice enhancement to any design and not a complicated process. Take your time to practice and start experimenting with designs for different products. For example, you can try customized 
mug printing
 for great presents. Try making a set with scribble family member names and sketches on each mug. Let your imagination run free and don't forget to let us know how it goes. Happy scribbling!