"Don't Wait for the Right Opportunity: Create It."
- George Bernard Shaw
Do you know what that means? It means you should take charge of the situation instead of waiting for your chance to make a difference. If you know you have the potential, nothing should stop you or your business from reaching your goals. One of the best ways to create opportunities is business cards. Between the generic and custom shaped business cards, which one do you think can more effectively create an opportunity? Are the generic business cards useful enough to seize the moment? The statistics in Smallbiztrends 2018 show that 72% of people judge a company based on the business card, and 39% prefer not to do business with cheap-looking cards. The data clearly shows that generic business cards are no longer trendy. Yet, there are some professions and careers that cannot completely ignore the importance of standard business card designs. Even the generic cards can get an eye-catching twist. Learn the dos and don'ts of custom shaped business cards, when you should and shouldn't use them, and more.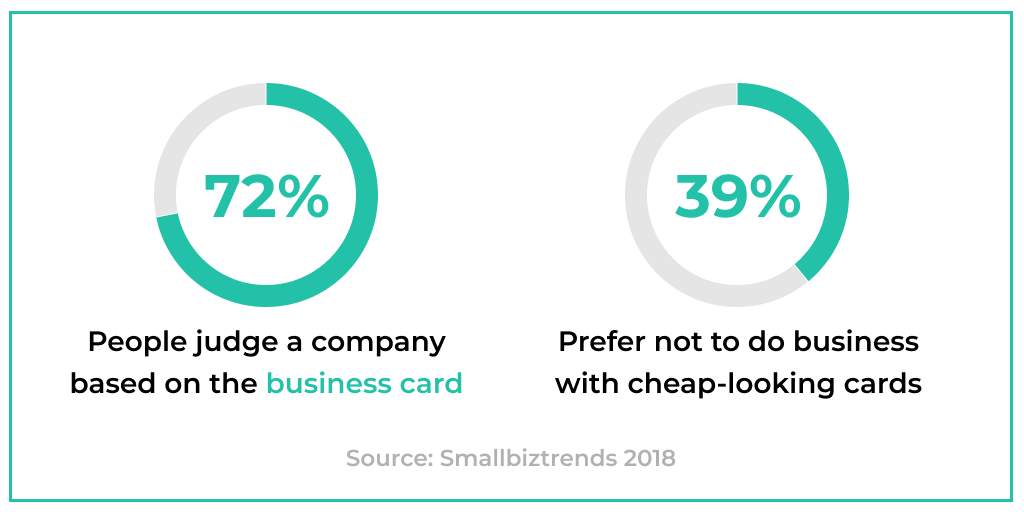 Custom Business Cards and Its Impact
The custom business card design is an essential tool to quickly pass on the message to prospects and clients at several touchpoints. It contains all the vital info people would require to connect with you. Having your business logo, image, graphics, or call-to-action makes the customized cards all the more attractive. You may ask why you should use a custom shaped business cards to include all the information? Even a generic card can do so.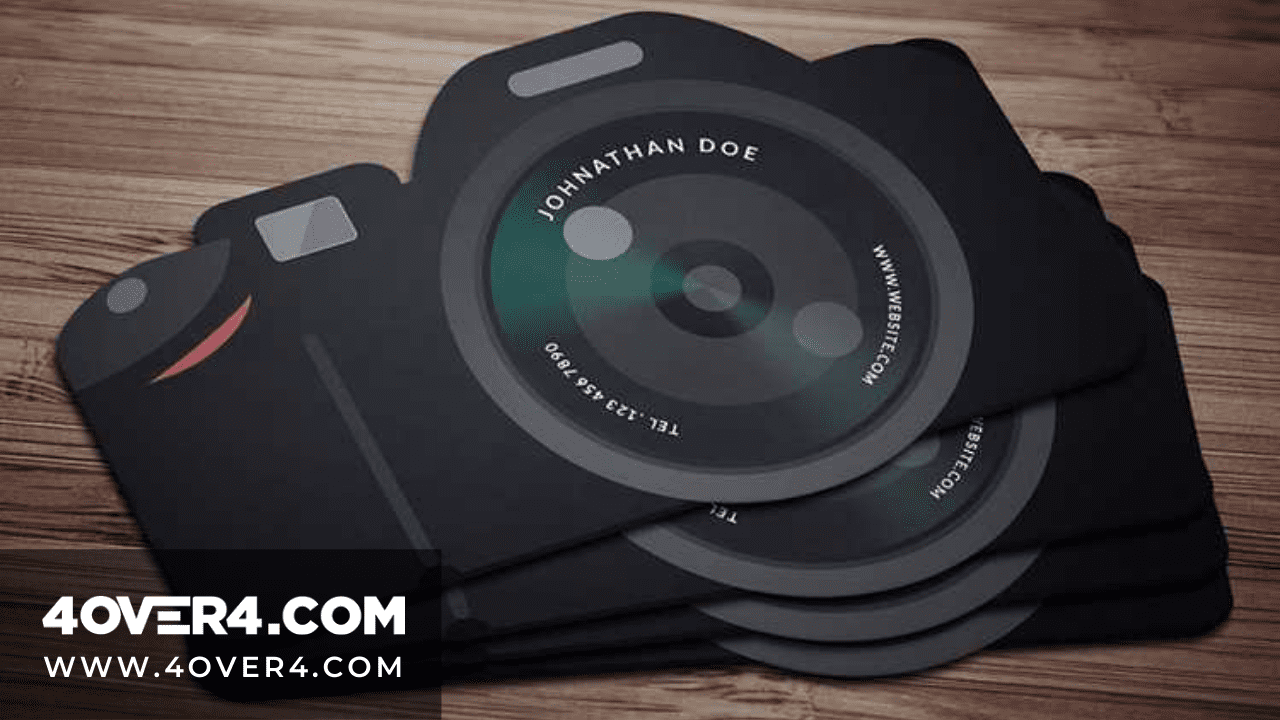 Camera custom shaped business cards
The shape of the card can give quick insight into your brand and perfectly showcase your business's personality. For instance, a vet choosing a cat-shaped business card or a dog shaped business card. It is common among people to throw the business cards within a few minutes of exchanging it. But, when you choose custom shaped business cards, your clients and prospects are more likely to hold on to it for an extended time. Being a baker, I got cake shaped business cards printed for myself. People highly appreciated it. Do you know why? It is because the shape of the card conveyed a lot about my business, and people could easily understand what I wanted them to know. The custom-shaped business card printing from reliable printers like 4OVER4 can quickly help your business connect with clients and prospects. Apart from that, a knowledgeable printer enables you to understand the dos and don'ts of a particular card and design to make it more effective and useful.
Dos of Custom Shaped Business Cards
Keep it Simple
The shape of the custom business cards itself has a lot to convey. You can use simple fonts instead of fancy ones and give priority to readability in place of creativity. The shape is already something unique and creative, so why make your business card more complicated just because a range of fonts are available? The whimsical, weighty, and decorative fonts look stylish, but they are also difficult to read. Please keep it simple and minimal and ensure the receiver of the card need not take out glasses to read your contact info.
Choose Neutral Shades for Your Custom Shaped Business Card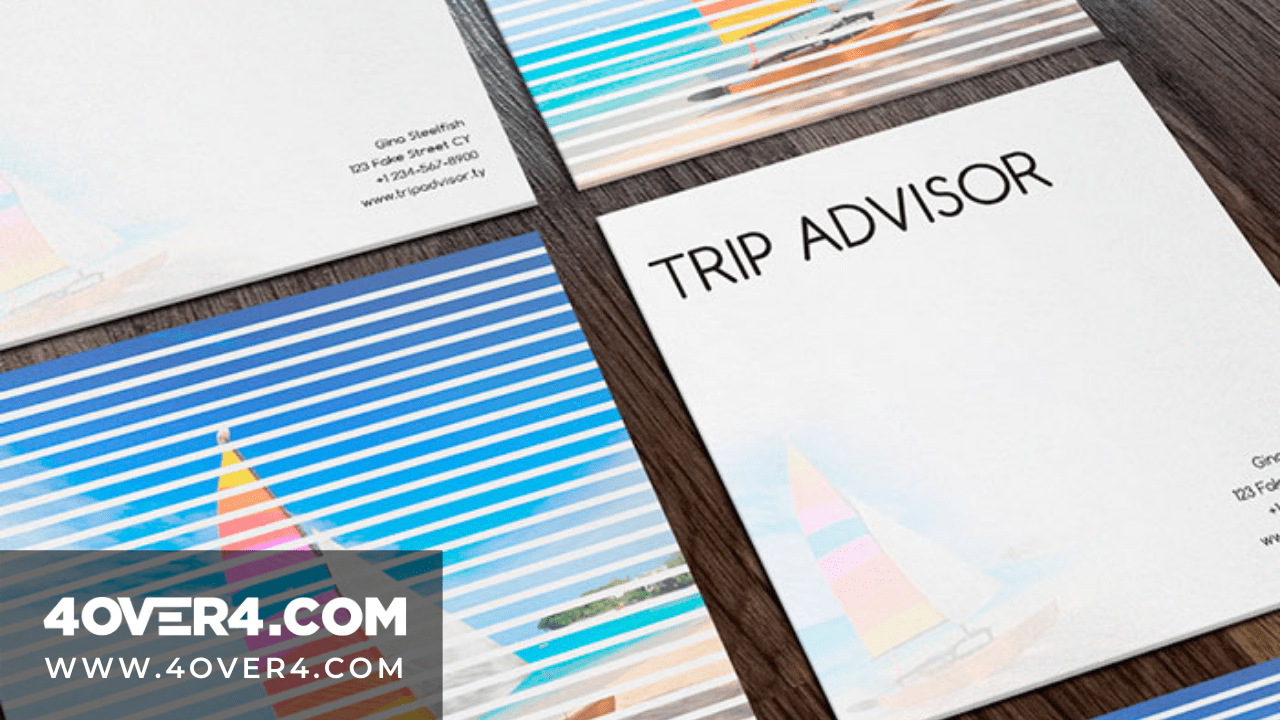 Mini custom shaped business cards
Choosing a neutral color card stock and contrasting it with two ink colors makes your custom cards enticing and bring the best out of your message. For instance, a light gray or beige background book-shaped business card for teachers can be perfect when combined with black or navy-blue ink. Unless your business card or industry demands many colors, do not opt for multiple shades in your custom shaped card.
Use the Rear Side of the Custom Shaped Business Cards
Your client must see the beauty of the card from both the front and rear sides. Print on the back of the business card. It can be just your company name or text printed in a different language. You may also add a calendar, website URL, or appointment reminders at the back of the card to make it useful for your client.
Print Correct Information on the Card
While printing several cards, there's always a probability of spelling errors. It is essential to go through the spelling printed on the sample card again and again. Are you wondering what a sample card is? Reliable printers can mail you a printed sample card to confirm your design before printing. You need to go through the sample and point out the errors. If you are satisfied, then you need to give the go-ahead for the complete set of printing.
Don'ts of Custom Shaped Business Cards
Do not opt for Cheap Cards
Custom shaped business cards with the help of die-cutting add another level to your card design. Whether rounded corners or house-shaped real estate business cards, choose the best design that can-do justice to your business. Do not accept cheap cards to save a few bucks. A cheap business card can give your leads or customers a reason to think that your products and services are of poor quality or unprofessional. Stand out in the crowd, choose the premium quality card stock for custom shapes, and stay ahead of your competitors.
Avoid Common Clip Art
The traditional clip arts look unprofessional and do not create a good impression. If your business doesn't have a unique logo, rely on the custom shape and compelling text. You may also add a clear image on the card to enhance the beauty of your custom shaped photo card. Always avoid too many pictures, fonts, words, outlines, shadows, colors, etc.
When You Should Use Custom Shaped Business Cards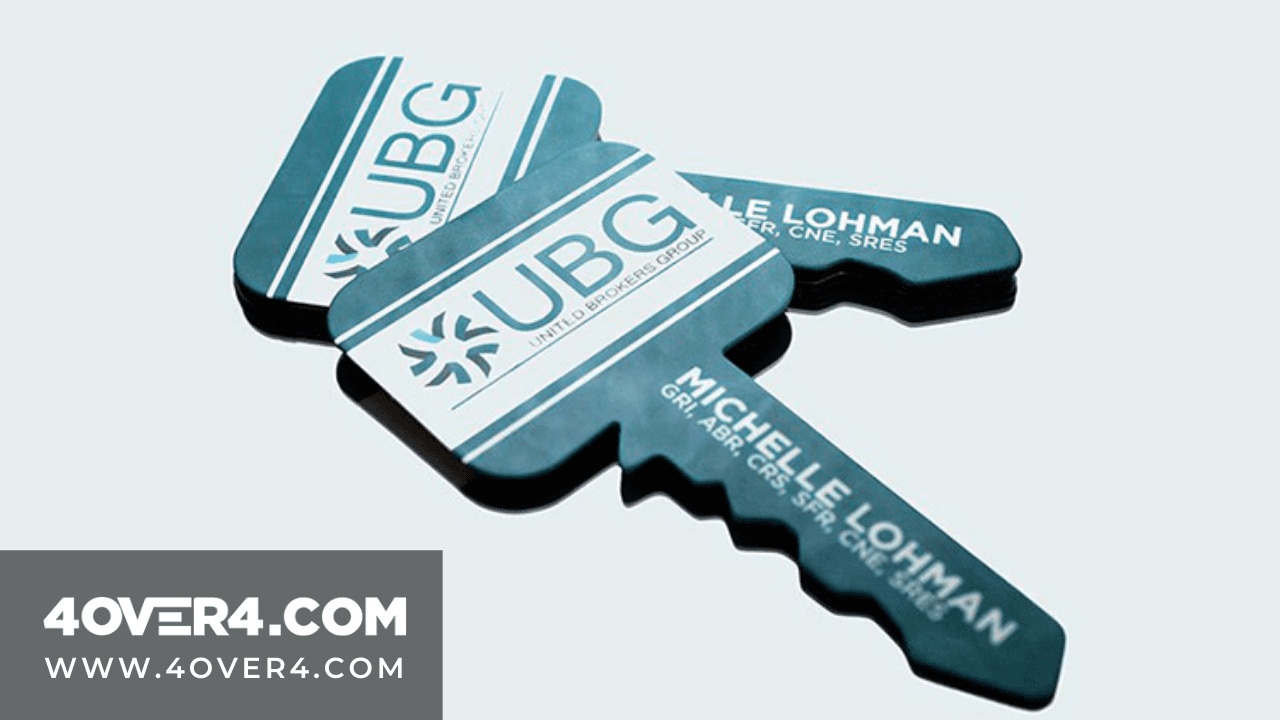 Key custom shaped business cards
The standard rectangular business cards cannot match the likes of custom shaped business cards. Competition in recent times makes it essential for businesses to create a strong impression at the first meeting and stand out from their competitors to get noticed instantly. Therefore, creative and futuristic industries should choose custom-shaped business cards, which gives them the freedom to explore their creativity to the highest level. For instance, a photographer can choose a camera-shaped custom card, whereas a musician can choose guitar shaped business cards. You must be aware of your industry before choosing your custom shaped card.
When You Should Choose Traditional Business Cards
If you are an accountant, and you choose a calculator shaped business card, it might not be as effective. There are a few professions that believe in sticking to traditional business cards. For instance, an attorney would never prefer a custom shaped business card. It will be considered unprofessional and casual. Businesses or industries where seriousness matters more, and playful attitude is considered a crime, opt for traditional business cards. Another example would be of doctor. If you are appointed at a hospital, and you are dealing with critical patients, a custom shaped business card might not be appreciated by the client. In such cases sticking to traditional business cards are preferable. Embossing or colored edges can enhance your traditional business cards and make them more attractive.
Conclusion
Whether you are choosing custom shaped magnetic business cards or traditional cards, you must remember the dos and don'ts. Apart from that, it would help if you considered your industry before choosing custom shaped business cards. I was lucky enough to be guided by the super creative and expert team of 4OVER4 while making my custom shaped business card design decision. I had an idea of what I wanted, and with the guidance of the 4OVER4 team my design was executed to near perfection.