Do you want to turn your favorite photos into works of art? Consider canvas prints. They are a durable and robust fabric that used to be made from hemp but are currently made of linen or cotton.
The finish on canvas prints is tactile, and this helps them look professional as well as elevating the images.
Whether you wish to display an attractive landscape or a romantic couple photo from your recent holiday, canvas prints have the power to enhance your artistic decorations at home.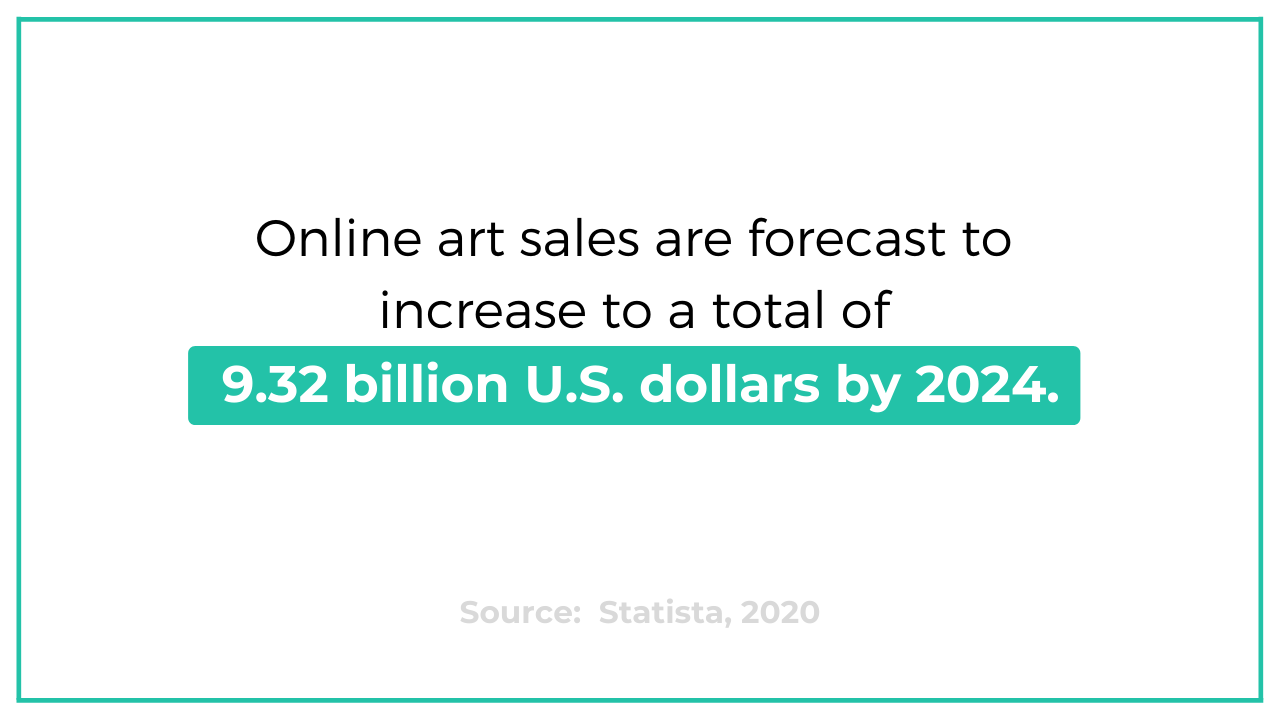 According to a Statista 2020 report, online art sales are forecast to increase to a total of 9.32 billion U.S. dollars by 2024.
Being a part of these art sales, the growth of the canvas print industry is quite evident in the coming years. But, there's often confusion that people come across between canvas, acrylic, and mounted prints that are all part of the art sales.
If you wish to preserve a photo and prepare it to hang or frame it on the wall, you should choose mounted prints. They are paper prints attached to a backing board.
An acrylic print is made out of a printed image on photographic paper, which is then placed between acrylic sheets called plexiglass.
Canvas prints are indeed museum-worthy. They look like acrylic and oil paintings that evoke an artistic look and feel. Large canvas prints are not just affordable and accessible, they are also a popular mode of display for both homes and offices.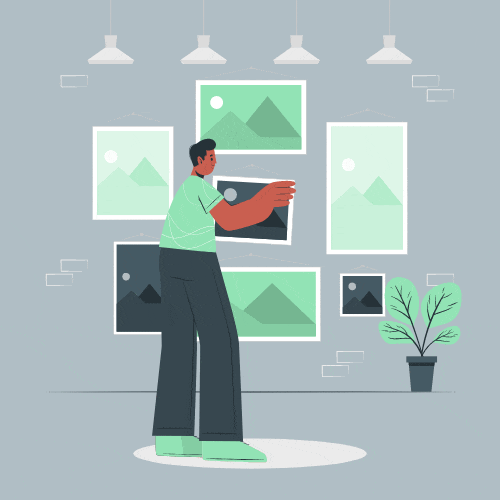 Let us learn the benefits of canvas prints to understand why they are becoming such a popular choice, irrespective of the options available.
Benefits of Canvas Prints
Robust, sturdy, and lightweight, canvas material is popular due to its longevity.
High-quality ink used in canvas maintains print vibrancy much longer than its paper counterpart.
Adds a distinctive and artistic touch to your décor.
Any image can be transformed drastically in terms of character and depth due to the texture of canvas material.
Canvas prints are pre-framed and, therefore, cost-efficient. They don't involve framing or mounting costs like paper.
Glossy paper print photos have reflection and glare causing distraction from the subject. The matte and satin finish of canvas prints makes them perfect for hanging in any room.
These large format prints have 3D capabilities that allow them to bring the images to life.
Besides at home and at the office, you can use canvas prints to enhance your brand's appeal. Recently, I came across a life-sized pizza canvas print in a shopping mall food court. The image looked absolutely real, with juicy chicken spread all over and cheese oozing out of the canvas. It looked so realistic that I could not help but order one.
You can choose any layout to decorate your walls, as canvas comes in a range of sizes and styles.
If you still have doubts and need reasons to convince yourself, check out some of the museum-worthy canvases in 2021.
Best Canvas Prints in 2021
The size of the wall décor market was valued at USD 60.7 billion in 2016 and is expected to reach USD 78.5 billion by 2025, according to Wise Guy Reports 2018. Canvas prints are the best way to enhance your walls, and their choice depends on your wall layout. Here are some of the best canvas prints that you may consider for your space.
Attractive Floral Lulu and Isabelle Canvas Print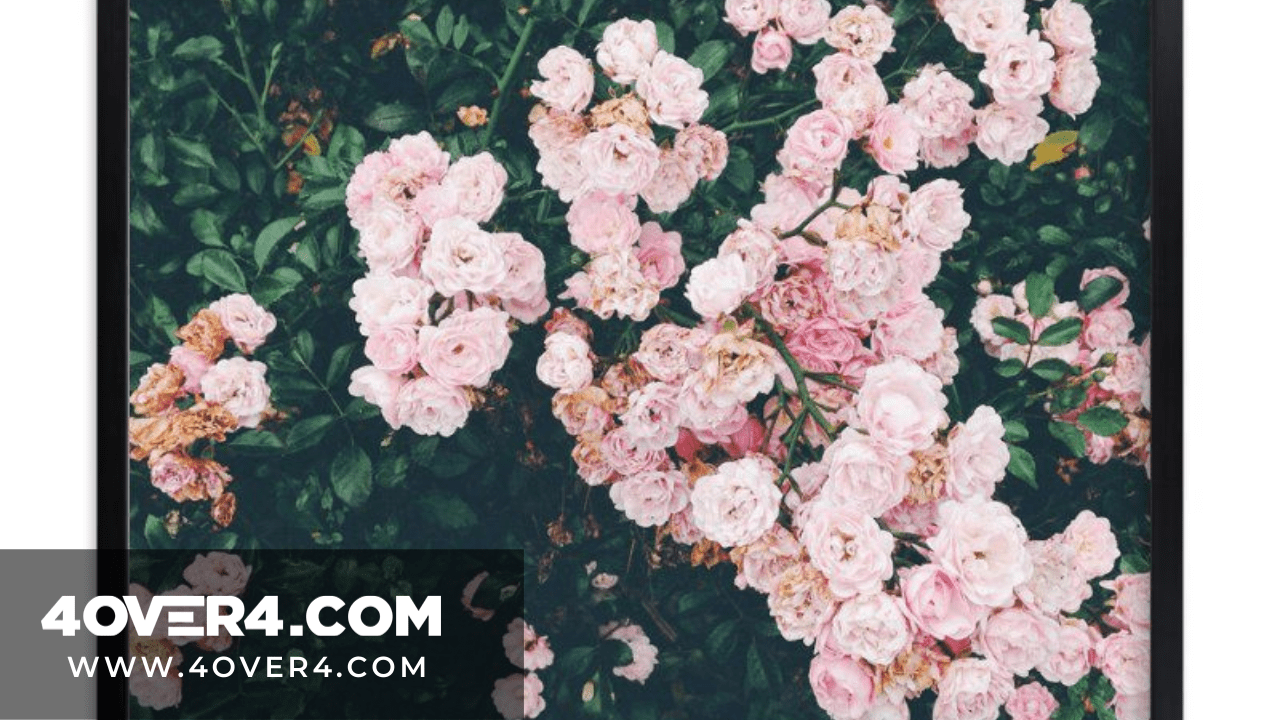 Are you looking for a canvas that can instantly brighten up your mood? The sweet floral photograph by Lulu and Isabelle is may be just what you need. It can uplift your mood as well as bring a smile to your face. It is a vibrant photograph that looks as if it has been freshly painted with the colorful hues of nature. The pink flowers on the contrasting dark green background pop out to add a cheery vibe to the beautiful canvas. If you are strict on budget, this canvas can be your ideal choice.
Still Life with Oranges Canvas Print for Your Kitchen Walls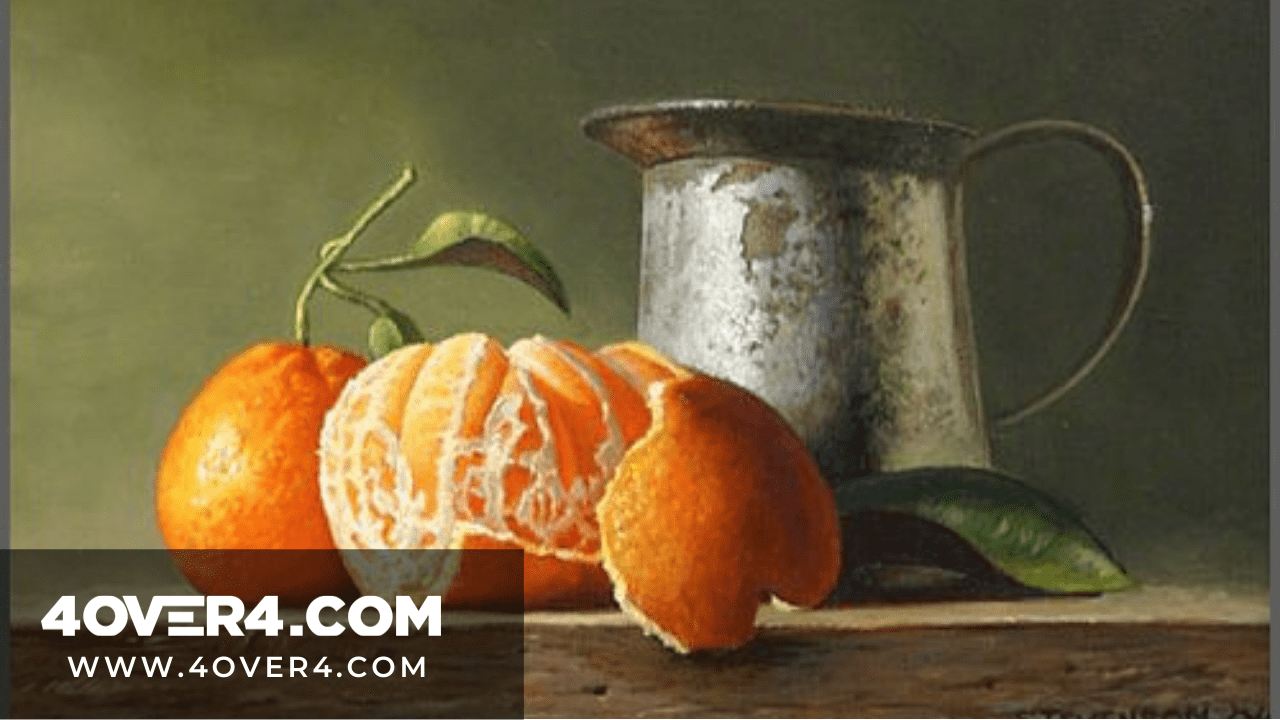 The kitchen is one space that needs constant motivation and positivity. You can find innumerable food-related photos to deck up your kitchen walls, but not all can uplift your mood. Jacob van Hulsdonck's "Still Life with Oranges" is one canvas print that has been appreciated time and again as a timeless piece of art. This universal work is all about food and food lovers. You may place it in various kitchen settings, but it best suits rustics or traditional walls.
National Park's Sunrise at Smoky Mountain Canvas Print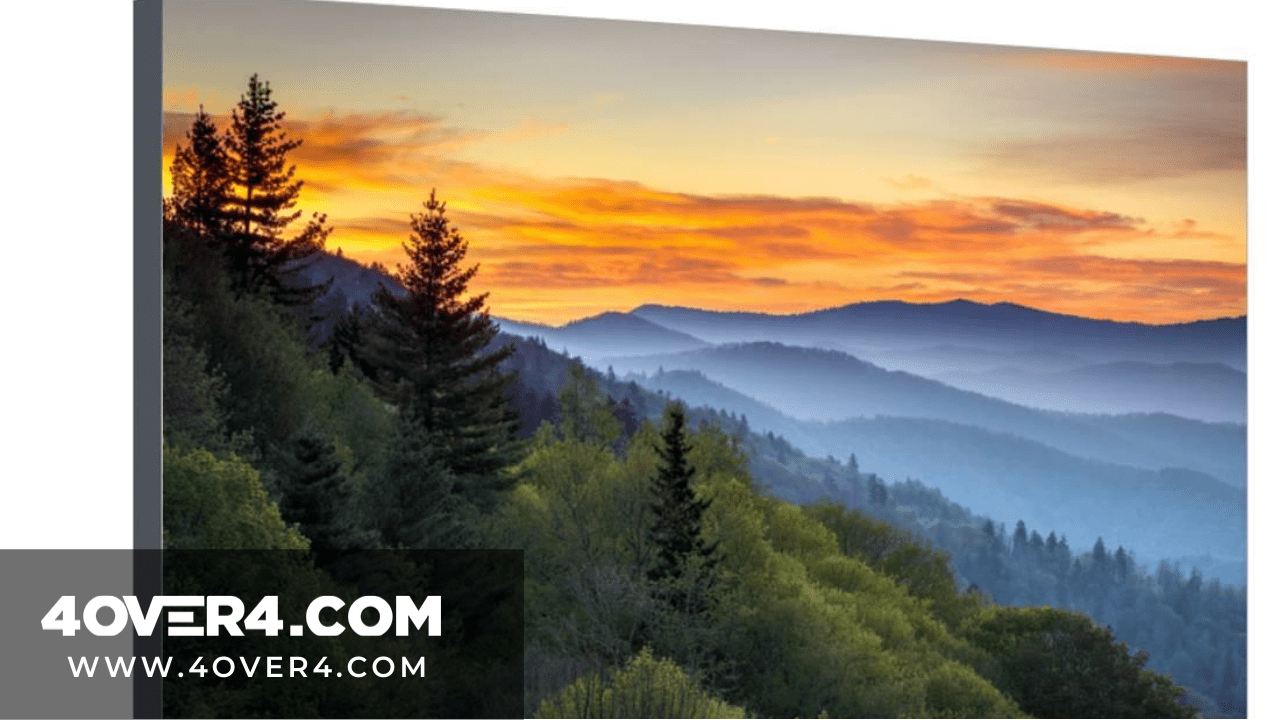 Do you wish to feel a sense of peace and harmony? This spectacular landscape has the power to calm your senses and add life to your living room. Whether a modern, rustic, or traditional home, the tranquil smoky mountain sunrise canvas is a treat for all outdoor lovers.
Free Cloud Abstract Pop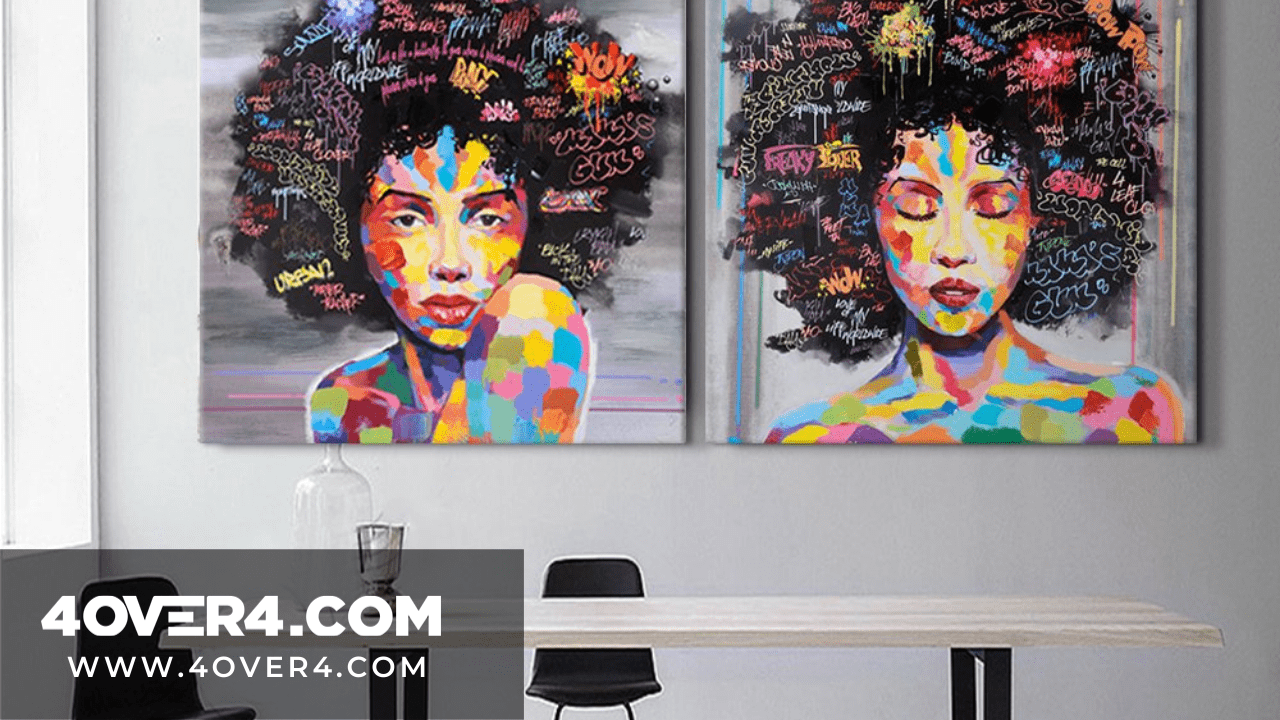 Inspired by modern and retro street graffiti, the free cloud is an abstract canvas that can add a touch of style to any room you put it in. Especially for modern homes, this aesthetic piece of art reflects passion and brightens up the room.
Motivational Quote Canvas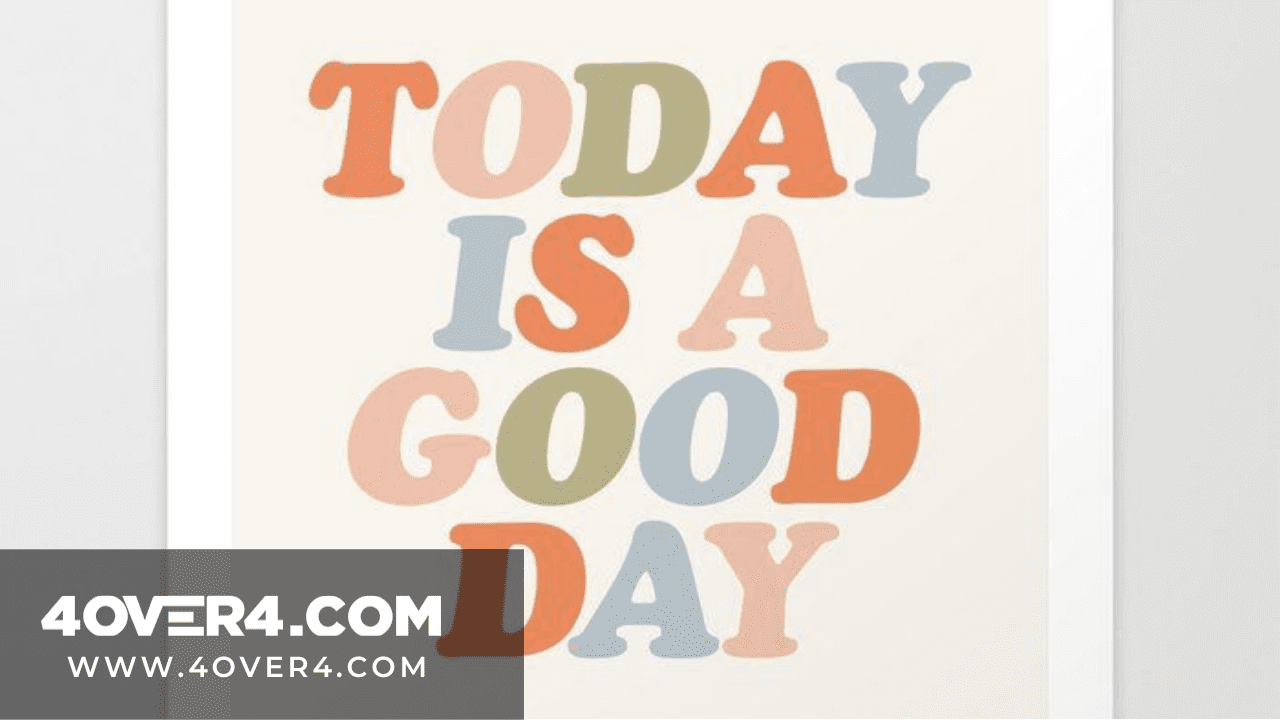 If you need a boost to start your day, deck up your walls with the "Today is a Good Day" motivational quote canvas. It adds a positive vibe with a message printed in varying colors and bold capital letters. The overall tone of the canvas is neutral that can fit with a range of décor. It is ideal for your workstation or bedroom.
Beach Themed Canvas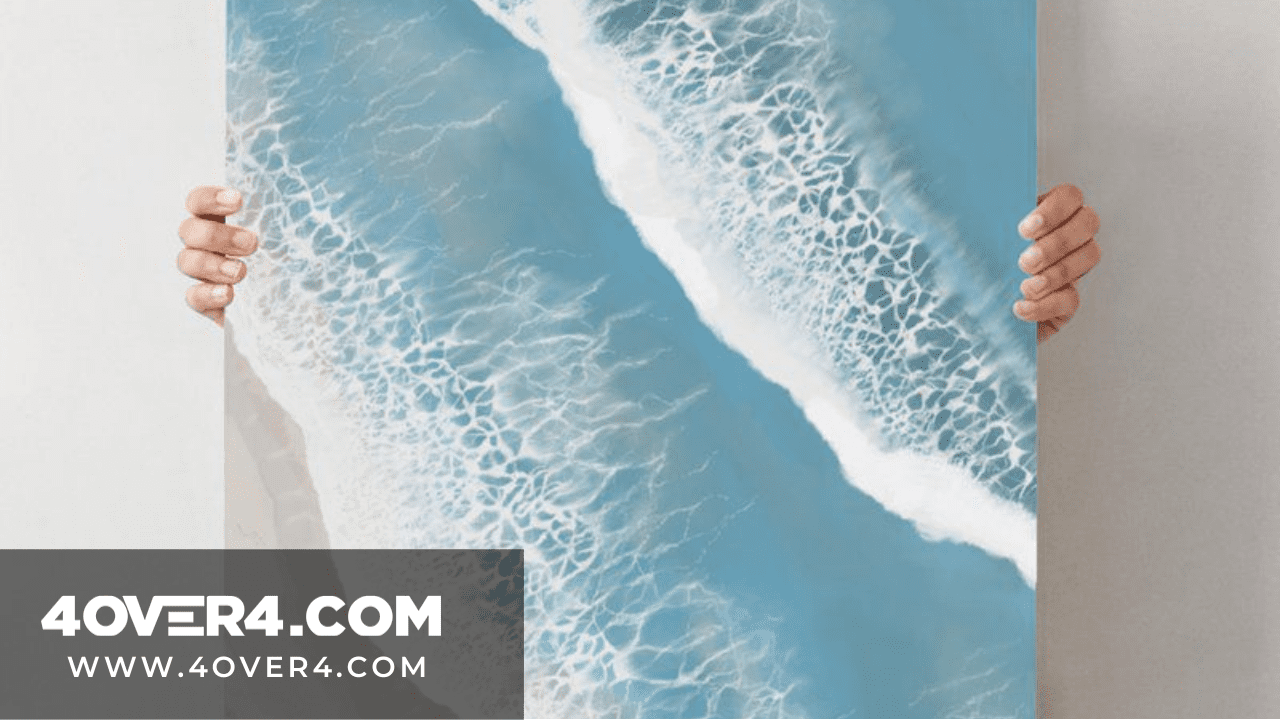 This canvas by Melanie Shaul adds an exclusive spin to the coastal print. It adds a fresh outlook to the serenity of the ocean with an aerial view. You may hang it in any minimalist or modern place like a bedroom, bathroom, office, or living room.
Four Phase Moon Canvas Print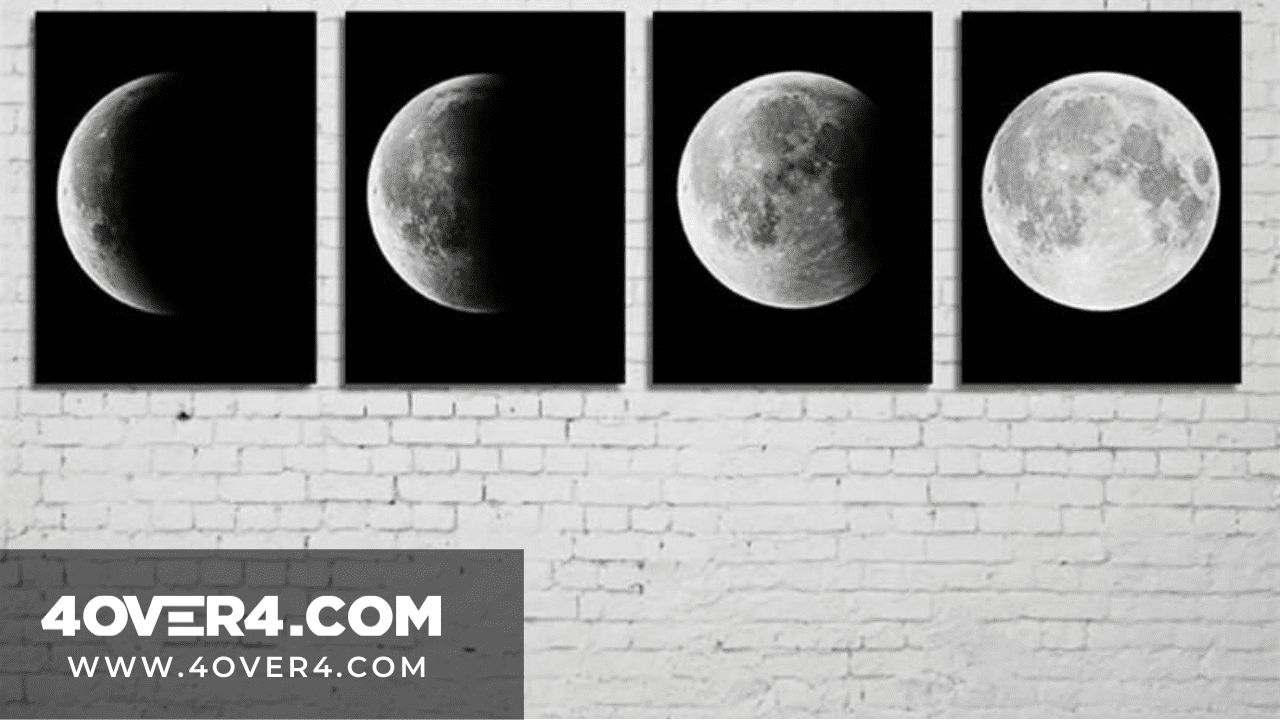 This four-phase moon stretched canvas print shows you the moon from four different angles.. It allows you to place the canvas print anywhere, including the bedroom, living room, office, and even hotel lobby. It consist of four separate canvases hooked and mounted on a wooden bar to hang together or individually.
Conclusion
Large canvas prints come in a variety of designs, and this blog has highlighted some of the most fantastic canvas prints of 2021. A canvas print that you create yourself would probably be the best one for you. However, it isn't easy to make large canvas prints at home, and most of us don't have the resources or skills. So, trusting reliable and expert printing services like 4OVER4 can be the wisest choice to order high-quality canvas prints online. If you are looking for canvas prints online, click on the link below.