If you had to choose between a plain colored or bold colored custom envelopes, which one would you choose? Color influences a person to open an envelope and form an opinion within 90 seconds. A colored custom envelope would be a better choice because it can instantly attract the customer's attention and make a significant difference. Have you ever noticed that every big brand has a particular color scheme that makes them distinct? The color blue is associated with Facebook, yellow is associated with 'McDonalds', and red color is associated with Coca Cola. There is strategic thinking behind every brand color and each color denotes a specific emotion. Before getting into the exciting color associations, learn the purpose of the custom envelopes and how they make your brand stand out.
Custom Envelopes Overview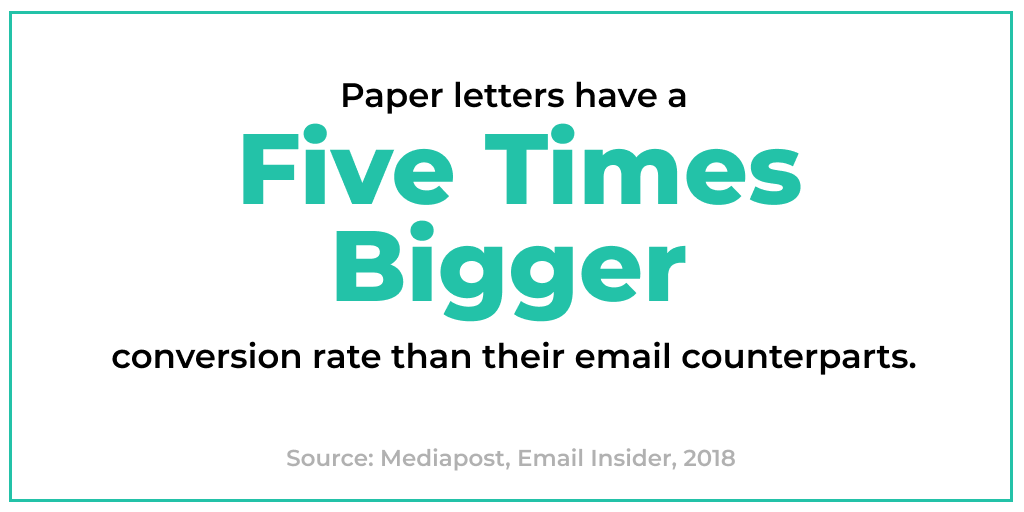 According to Mediapost, Email Insider, 2018, paper letters have a five times bigger conversion rate than their email counterparts. This makes the use of custom envelopes inevitable. Whether it is custom envelopes for business or custom envelopes for wedding invitations, they are entirely responsible for creating the best first impression. Do you know that choosing full-color printing for your custom printed envelopes can strengthen your brand image and boost your efforts? According to the April 2010 study by Leflein Associates, 69% of people are more likely to open a mail piece with color, text and graphics. You may not have thought much about window envelopes before. Sticking a stamp or stuffing an envelope with a brochure or letter are the only things that crossed your mind until now. But now it's time to consider your custom envelopes with a different perspective. It is the only thing that is visible to the customers while they look into the mailbox. Ensure that your custom envelope is not just received by your customers, but also read by them.
Personal Experience
You often need to send direct mail, postcards, business cards, or brochures to your clients, and an envelope is what you need. Despite knowing how essential custom envelopes are, we sometimes ignore or overlook it. I did the same while initially starting my business. I sent a beautiful colored brochure in a white envelope to my clients. One of them was kind enough to teach me the importance of colored and customized envelopes. The old client teasingly said, "Why would you put on makeup, look beautiful and only send a plain white envelope? Sometimes try to put some colors on them too. It will be as beautiful as you are." These words remain with me till now. I realized the importance of ensuring that your packaging is just as beautiful as the brochure or postcard.
Purpose of Custom Envelopes
[caption id="attachment_487961" align="alignnone" width="1280"]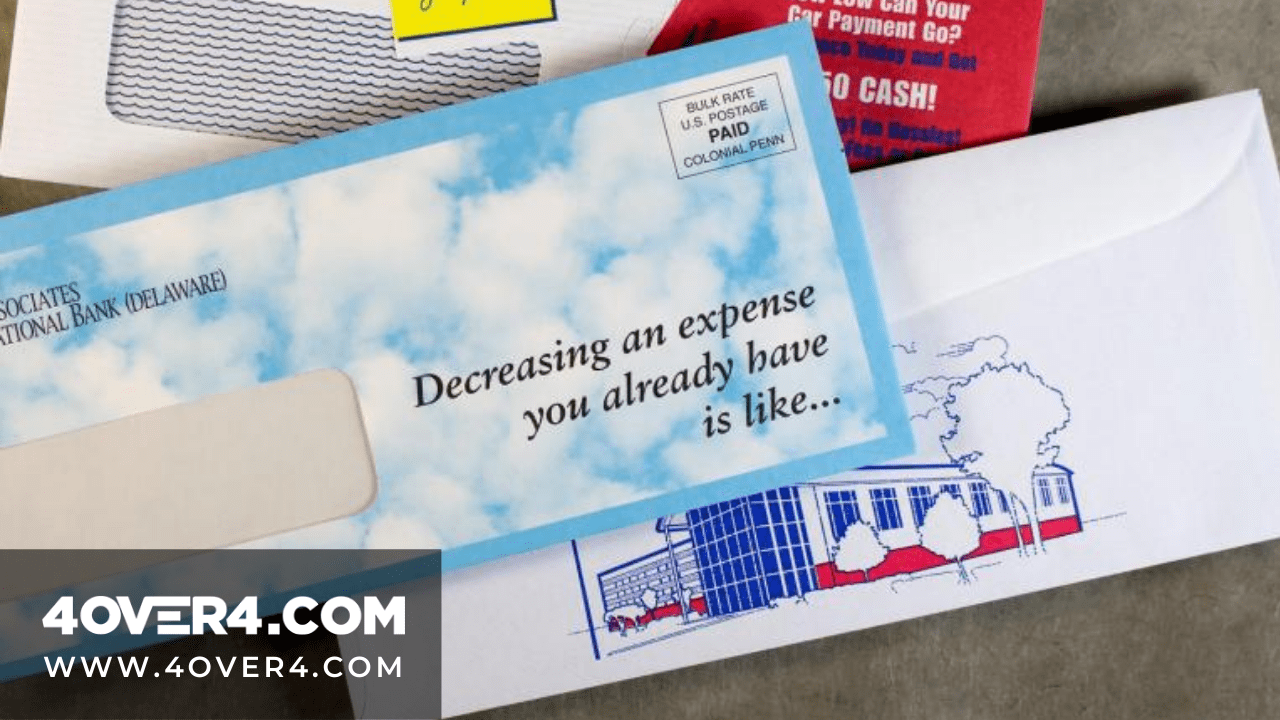 Colored custom envelopes[/caption] Let us delve deeper into the purpose of custom printed envelopes.
The ideal custom envelopes enhances the reputation and credibility of your business.
It displays your business colors and logo.
The colors on the custom printed envelopes help prospective customers easily understand who the mail is coming from.
The unique design and color of the envelope let customers associate it with your business, products, and services.
Full-color custom envelopes are an extension of your business brand and create brand awareness.
A professional and exclusive custom envelope can be the face of your business.
Give any shape to the custom envelopes as per the design of the flyers, postcards, brochures, etc. and make your business stand out.
Including discounts or promotions to your custom envelopes enhances a business's promotional capabilities. Customers are more likely to open an envelope with deals printed on it.
Previously, custom envelopes were used to mail letters to friends and family, but with the changing times, businesses use it to send brochures, invitations, mail catalogs, and more.
Opening rates from customers is higher when you use a color-printed custom envelope.
Printed custom envelopes set the tone of professionalism even before mail is opened.
A custom envelope doesn't always need your logo, just a simple text like 'exciting news' or 'an amazing offer inside' can make your customers curious.
Importance of Color
[caption id="attachment_487963" align="alignnone" width="1280"]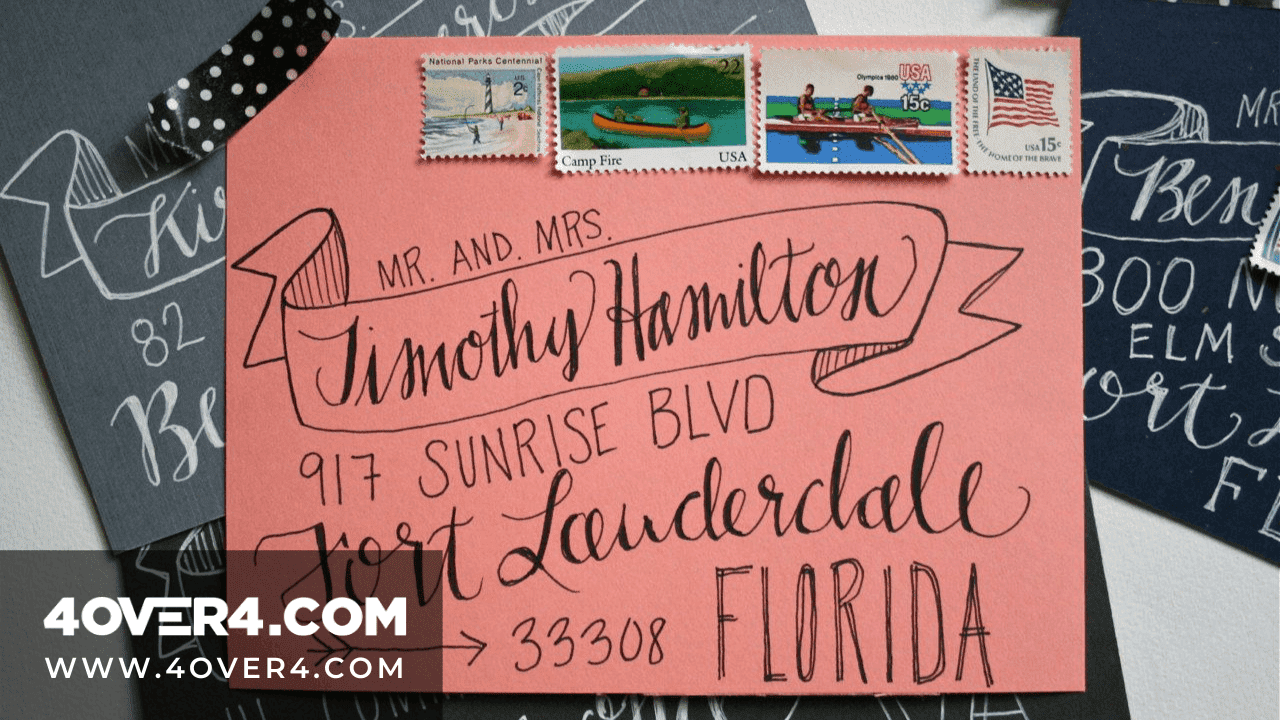 Handwritten custom envelopes[/caption] If you wish to receive the desired response for your direct mails, it is essential to add the perfect ingredients. What are the elements that you must include?
Engaging copy
An aesthetically pleasing design
Most importantly, the right colors
According to the infographics published on top influencer Neil Patel's blog, 92.6 % of people say the visual dimension is the #1 influencing factor for purchases, and up to 90% assessment is based on color alone. Color does not just make your mailers appear excellent, but it also evokes an emotion in your readers. Therefore, it is evident that color plays a significant role in getting a predictable response from your mailers. Do you know what emotion does each color evokes? Let us learn what response each color triggers.
Colors and their Association
Yellow – It is a warm and cheerful color that grabs instant attention without much effort, but overusing yellow can be tiresome for the eyes. So, maintain uniformity and balance while designing custom envelopes in yellow.
Orange – This combo of red and yellow is another attention-grabber. Orange symbolizes enthusiasm, warmth, and energy, but at the same time, it can also denote aggression. The use of orange is good, but you must be careful. Some of the best brands with orange strategies are Penguin and Mastercard.
Red – When you use this color of passion, movement, and excitement in mailers, it symbolizes urgency. Have you noticed the red signs for clearance sales? For acting right away or setting an immediate deadline on your custom envelopes, choose the color red.
Pink – It is commonly associated with feminine product promotions. The color of beauty, romance, and love, pink focuses on assertiveness and intuition.
Purple – It is related to problem-solving abilities. Purple denotes intelligence, respect, royalty, and inspires creativity. Choose purple custom envelopes when your brand or products have similar traits.
Blue – The color blue is one of the most preferred ones for several brands and companies. It is the color of reliability and trustworthiness. It is a calming and soothing color that lets you establish trust in products, brand, and business.
Green – Green is a friendly color symbolizing tranquility and power. It is also associated with nature.
Black – Black is the color of sophistication and dominance.Use it carefully as it also symbolizes evil and death.
White – It is the beautiful color associated with cleanliness, innocence, and purity. It is also seen as cold and sterile.
Conclusion
When you wish to establish trust or stimulate some emotional response from your customers, it would be risky to underestimate the power of a color. To make the sentence a bit more professional. Creating an impact with just a custom printed envelope is possible when you choose the right color for it. You can trust 4OVER4 for the choice of colors for your custom envelopes for business. Choose the best color for your envelopes that suit your business and products. Make it so enticing that your prospective customers cannot wait to open it.