Thanksgiving is just around the corner, and as a business owner, you know exactly what that means! It's time for some attention-grabbing seasonal marketing tactics. And as it turns out, you are just in time to put your holiday strategy together.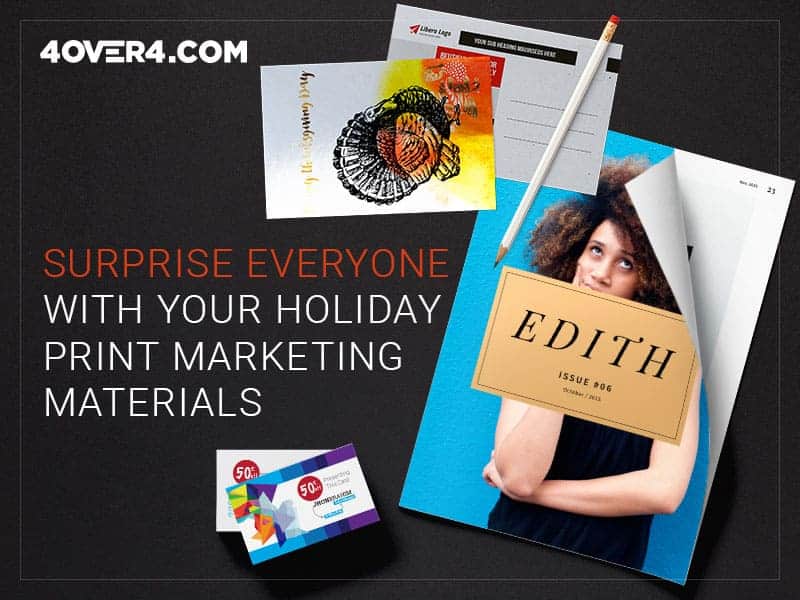 Thanksgiving Marketing: Traditional Print Products With a Twist
Here are five of the most effective ways to create buzz around your business products and services. Whether you own a school, real estate firm or advertising agency, these clever ideas will help you come up with a spectacular seasonal marketing campaign to boost holiday sales.
Send Holiday Postcards Instead of Catalogs
Direct mail is a great way to put your services and products right in front of customers, especially at that time of year when they're raring to spend. Order new postcards featuring a sample of the types of products you sell and ask customers to visit your website or store to check out your full lineup. Use a limited-time holiday coupon to sweeten the deal.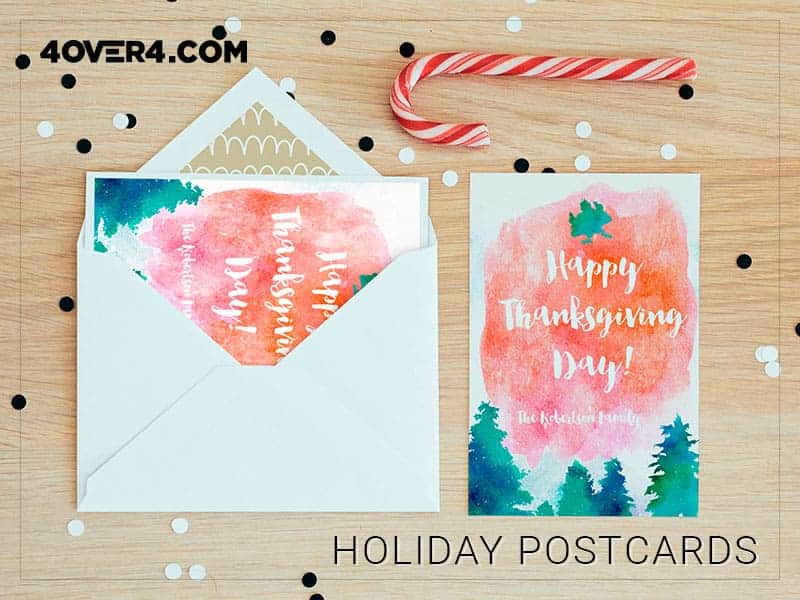 Use Your Holiday Logo to Adorn Your Snail Mail
Use a holiday version of your logo and use it on print marketing materials this season. To make your direct mail pieces even more special, go the chic route and order a personalized rubber stamp showcasing your logo or a festive message.
Print DIY Booklets
Order a batch of our custom booklets and let them be an awesome add-on for your company. When it comes to DIYs, you can choose anything, from a gardening guide to puppy training – the possibilities are endless! How can you make this print marketing strategy work? It's rather simple! Just sell your DIY booklets to boost profits or, in the interest of generating follow-up sales and establishing credibility, give your DIY booklets away!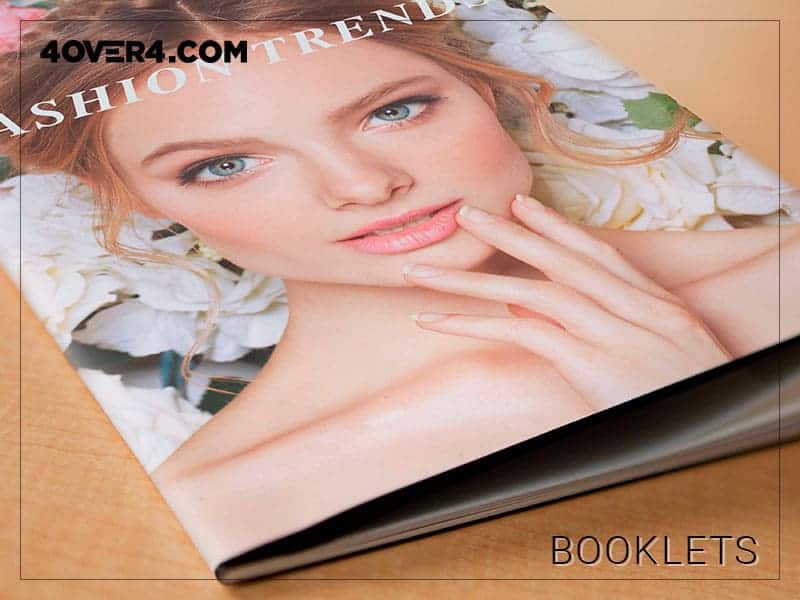 Use Business Cards as Coupons
Order 4OVER4.COM business cards and use them as coupons. Just hand them to customers whenever they buy from you or slip them into their shopping bags. This way, you're focusing on getting post-holiday business while generating new sales in the New Year.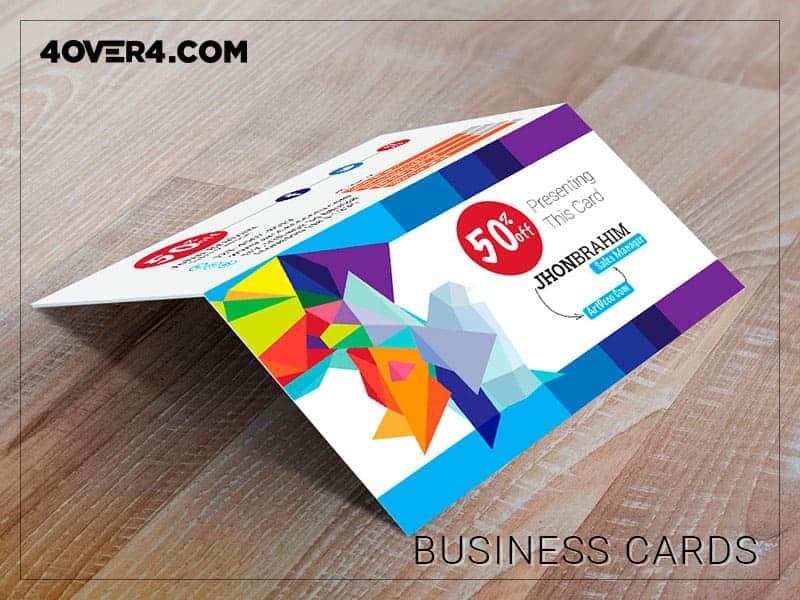 The Gift of Gift Certificates
During the holiday season, people are always looking for special offers or other ways to save. Think about giving your beloved customers something meaningful in exchange for picking your company as the place to do their holiday shopping. This might be as simple and significant as offering seasonal gift certificates.
The Bottom Line
We hope these seasonal marketing ideas help you get ahead of your competitors as you gear up this year. The bottom line is trying to find as many unique ways as possible to enhance brand awareness while spreading holiday cheer. Keep in mind that it will come back to you in the form of profits, sales and new leads if done right!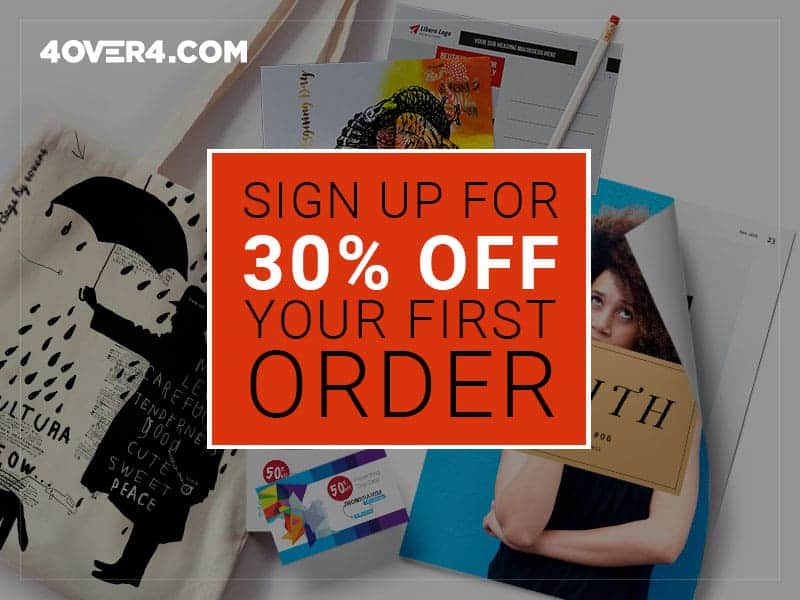 Which of these holiday print marketing ideas did you like best? Why is that so? We'd love to hear your thoughts and insights. Please feel free to leave a comment below. With 4OVER4.COM by your side you can be sure that your printing services come out amazing. Whether you are doing canvas prints, tote bags, custom prints or anything in between we can help! Need more print product ideas? Read our "How to Track Print Advertising Effectiveness" blog post and start tracking your results!