Maybe you'd like to brand your new business so it's off the ground. Or you may want to redesign your existing business card. You can play with many design elements, such as color, card size, and typography, to achieve your desired look. However, you must pick an attractive shape that resonates with your audience.
Rounded and square business cards are two popular card shapes that will leave a unique and memorable impression on prospects. But which is better? Let's now compare rounded vs square business cards for an answer.
Are Square Business Cards Practical?
Square-shaped cards can be a practical choice for some businesses. Some advantages include the following:
They stand out: The square shape is unusual and can make a strong impression. This unique shape will spark curiosity and lead to more conversations with potential clients or partners, thus promoting your business.
They fit for creative industries and businesses: Creative artists, designers, and photographers can make a business statement with attractive square business cards. Prospects will know you're an out-of-the-box thinker who will provide them with custom solutions.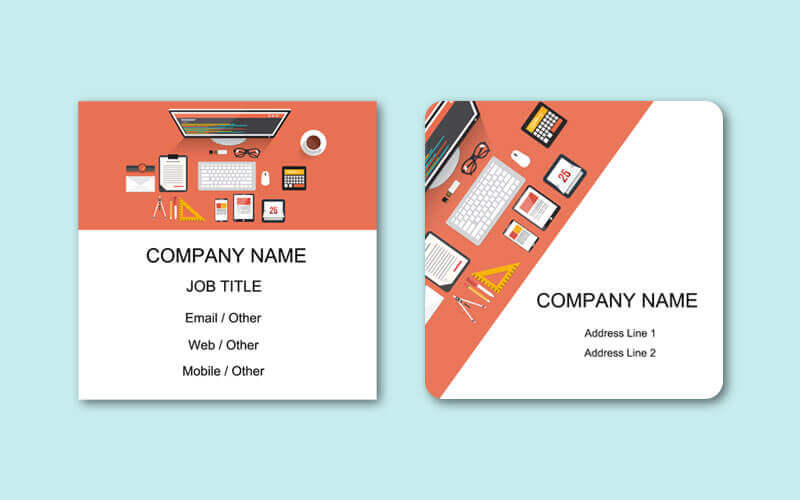 They offer space for details: You can print them with plenty of room for your logo, contact details, and business information. Also, you can write brief notes on these cards. This feature is helpful in business meetings or networking events.
However, some people think square cards are odd since they may not fit inside a wallet or cardholder due to their unique shape.
Yet, square-shaped cards are a welcome change from traditional rectangular business cards. Ensure your card design is attractive and the information thereon is readable.
So depending on your specific needs and goals, square business cards may be practical for your business.
Are Rounded Business Cards Better?
Rounded business cards, unlike rectangular business cards, have rounded borders. This simple feature adds a nice, relaxed look to your card design. In addition, they have these benefits:
Improved durability: They don't bend easily on the corners, so they remain durable for longer.
Friendly design: The subtle, rounded corners add playfulness to your business card. These cards are the go-to choice if customers must see you as friendly and approachable.
Unique design: These cards stand out from regular-shaped business cards, thus making your brand memorable.
Better fit: Due to their shape, your business card will tuck comfortably in a wallet. Thus, rounded cards are easier to carry around.
Cost-effective: They are cheaper than die-cut alternatives. Therefore, these cards are handy for a small business on a budget.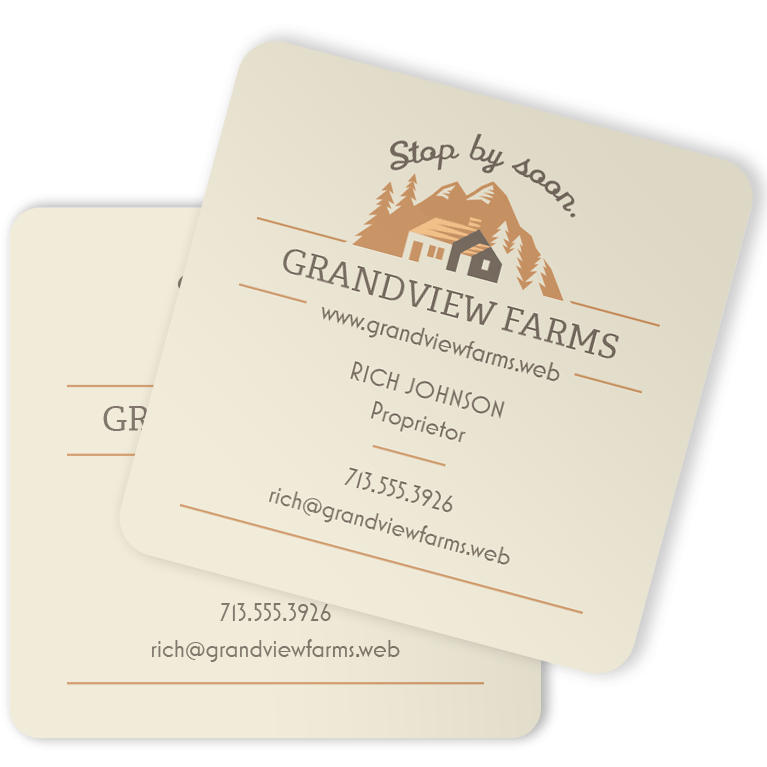 Rounded Vs Square Business Cards?
There is no right or wrong choice when picking the shape of your card. However, the option between rounded or square business cards will depend on your style and the impression you want to communicate. Both options can be effective, so you must consider your specific needs and preferences.
Customers like it when your card is readable with an appealing design. While business card shape will complement your design, you must care for basics like readability.
A well-designed business card will help your promotion and brand awareness.
Conclusion
In conclusion, rounded vs square business cards have unique features and can be effective in different situations. Also, you can create a few samples of both business cards to see which is better.
You can order quality business card prints by uploading your artwork on 4OVER4. We boast the fastest turnaround time on your job.
In addition, we offer great prices and several customization options, so you don't end up with a generic-looking business card that costs a fortune. So order any business card shape today.