Are you reinventing your business, reopening, or rebranding? One element in all these processes is a business card. Let no one tell you that business cards are outdated.
There is something so unique about spending your money to print out a small business document and giving it out to those who you deem worthy. That's right when someone gives you a business card, they have given you a part of what their business is worth. The best place to order your business cards would be from an online printer.
Why? Because you do not have to stand in a line. That is so outdated especially in this age of social distancing.
There are several online printers but in this article, we are going to zero in on 4OVER4. Now 4OVER4 has been in the printing business for over two decades. They are based in New York and serve all the 52 states.
The question is, what makes them special? 4OVER4 has two options when it comes to business cards. You can either order a regular or you can order the free business cards.
Just to note, the free business cards service has been temporarily suspended, but these guys are legit.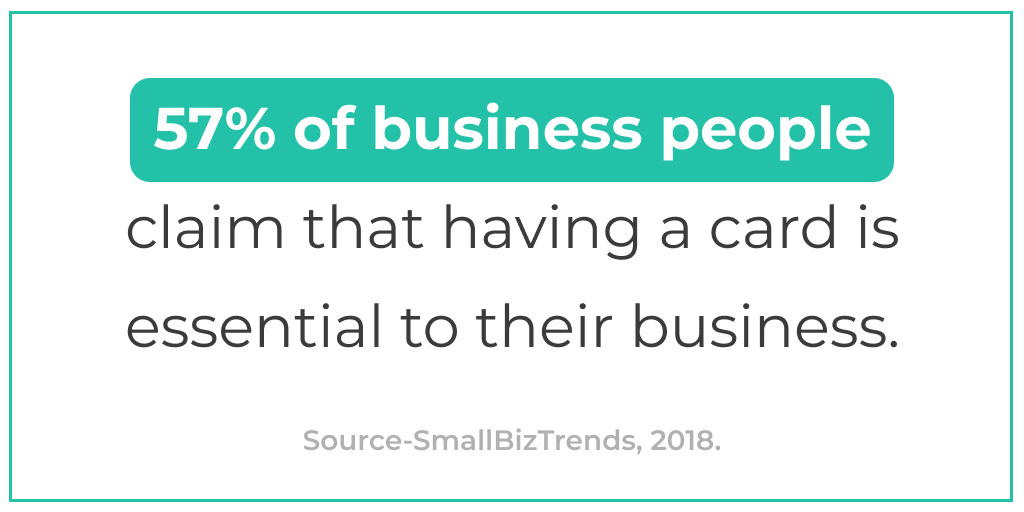 Types Of Business Cards
Now before embarking on your best purchase yet, it is important to know what is on the menu. 4OVER4 has a wide selection when it comes to business cards. It is at this point that we mention that 4OVER4 is an online printing service that is small business-oriented. They care for small businesses hence their free cards service.
The mantra here is #4OVER4CARES. Now here are some of the types of business cards that they have: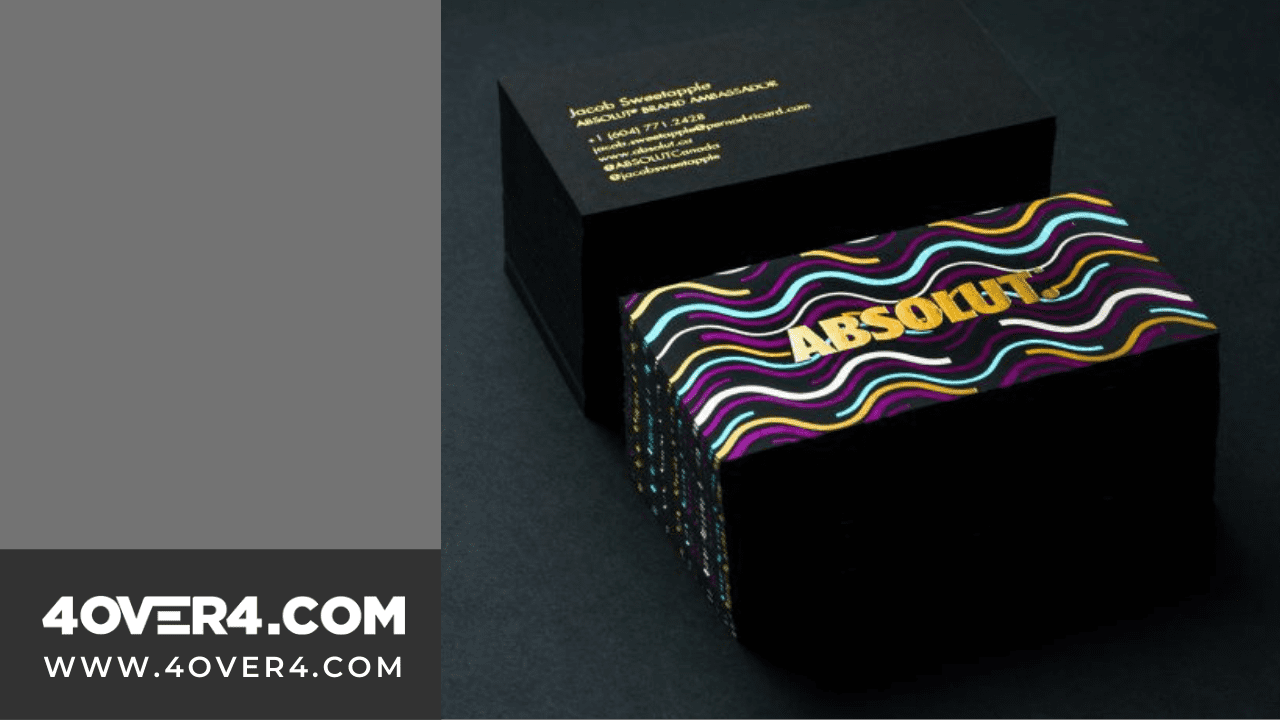 ·
Standard
Free
3D lenticular
Prestige ultra-thick cards
Black business cards
Cotton business cards 45-point
Diamond glitter
Ultra thick diamond glitter
Die-cut standard shapes
Die-cut any custom shape
Edge gilded business cards
Edge painted business cards
Foldover
Glitter spot UV
Gloss laminated
Kraft cardstock
Ultra thick Kraft business cards
Layer cake cards
Metallic foil cards
Plastic 20-point cards
And this is not the entire list. So go ahead and knock yourself out because you just discovered a business card shopping mall where variety is the spice of life.
How To Order Business Cards From 4OVER4
1. Head on to the 4OVER4 site. The site has a simple layout and is easy to navigate. You will see a tab titled, 'ALL PRINT PRODUCTS'.
Below it there is another tab title 'Our Most Popular'. Now start scrolling down till you see Business Cards. Click on that.
2. Go through the array of selections and choose the type of business card that is in sync with your brand. For purposes of giving a realistic approach to the entire ordering process. Let us choose the standard card.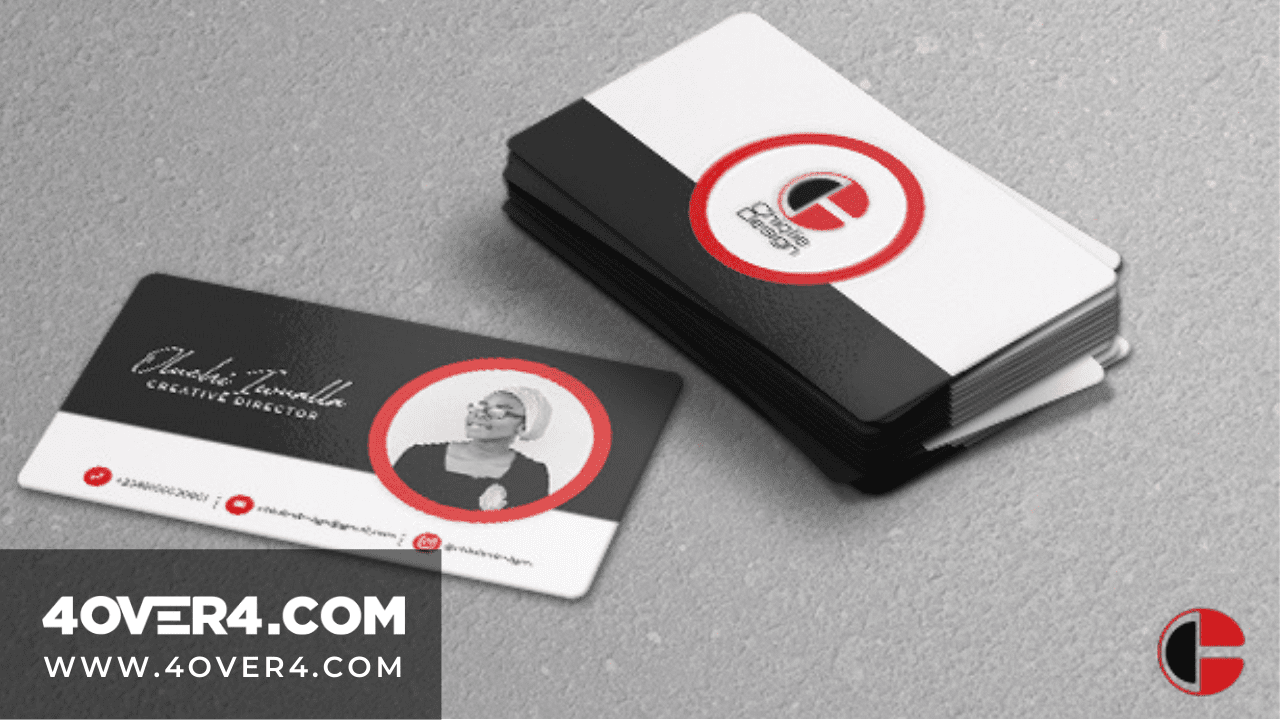 3. After clicking on the standard business card, you will be led to a page that explains more. Read everything so that you make an informed choice. Here is where you also find the onsite calculator.
Choose the size, quantity, and paper type. You should be able to get the total amount after that click continue.
4. This is another page where you get to choose the ink color, finish, variable data, types of corners, and card sets. If you are on a shoestring budget, you can just say no to variable data and rounded corners then choose one set, ink color, and standard finish. Click continue to proceed.
5. This is your last step. There are three things before you wrap it up. Proof option.
This is where you choose whether you want to approve your online proof. The guys at 4OVER4 will review your work. If it passes their review, it will go straight to production, if there is an issue, you will be contacted.
Next, choose the turnaround days. After this, there is a bar where you can type in the promo or coupon code. Once you are done click apply and then add everything to the cart. It is now time to check out.
6. Now you are on the final page. Go through everything. You can decide to upload a file of what you have already designed or simply design on the site thanks to their new content hub.
Click continue and you are good to go. Congratulations, you just ordered your set of business cards from the best in the industry. Want to know more about 4OVER4 and their products? Follow 4OVER4 on Instagram, Twitter, Facebook, and LinkedIn.