It may mark the kickoff to summer, but Memorial Day is truly a day for honoring those who sacrificed their lives while defending the United States and its values. It's a day to build awareness about our country's freedom and its significant price. Every year soldiers and their families have to pay that price, which is why it was declared a national holiday by Congress in 1971.
With the patriotic holiday just around the corner, we scoured the web looking for five creative Memorial Day print products to thank veterans (and their families) this year, from magnets to key chains. Thank those that selflessly protect our rights with these inspirational red-white-and-blue gift ideas!
Thank a Veteran With These Unique Memorial Day Print Products
Idea #1: Memorial Day Magnet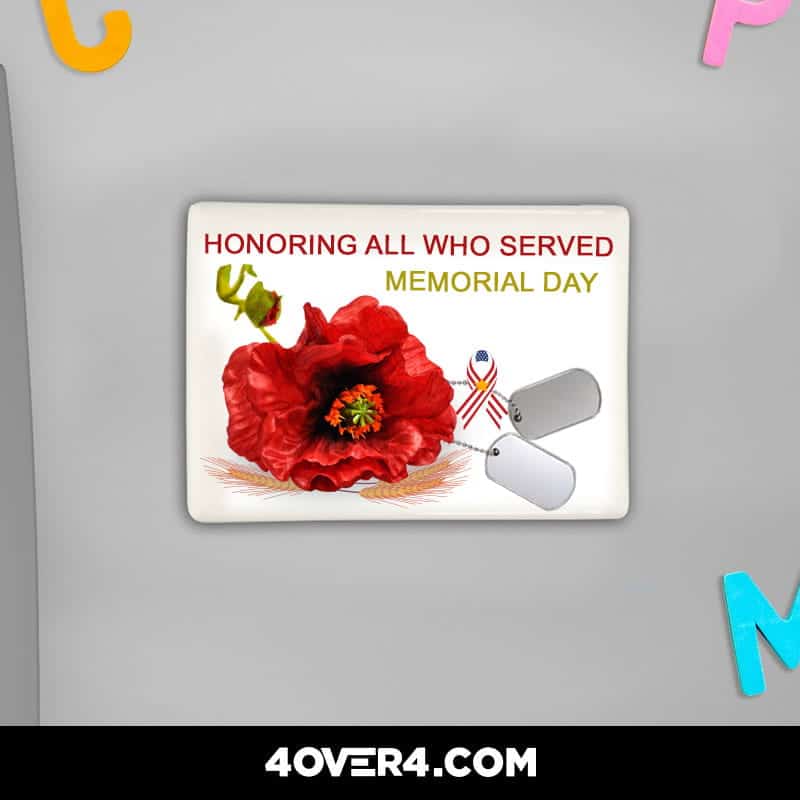 Memorial Day is an amazing way to pay homage to our veterans. What better way to show your pride and thank veterans than with this eye-catching, yet functional "HONORING ALL WHO SERVED"
custom magnet
? Veterans and their families will appreciate the sentiment. This is a great item to hand out at Memorial Day parades and picnics. Design them with a treasured photo, inspirational quote, or unique message.
Idea #2: Memorial Day Coffee Mug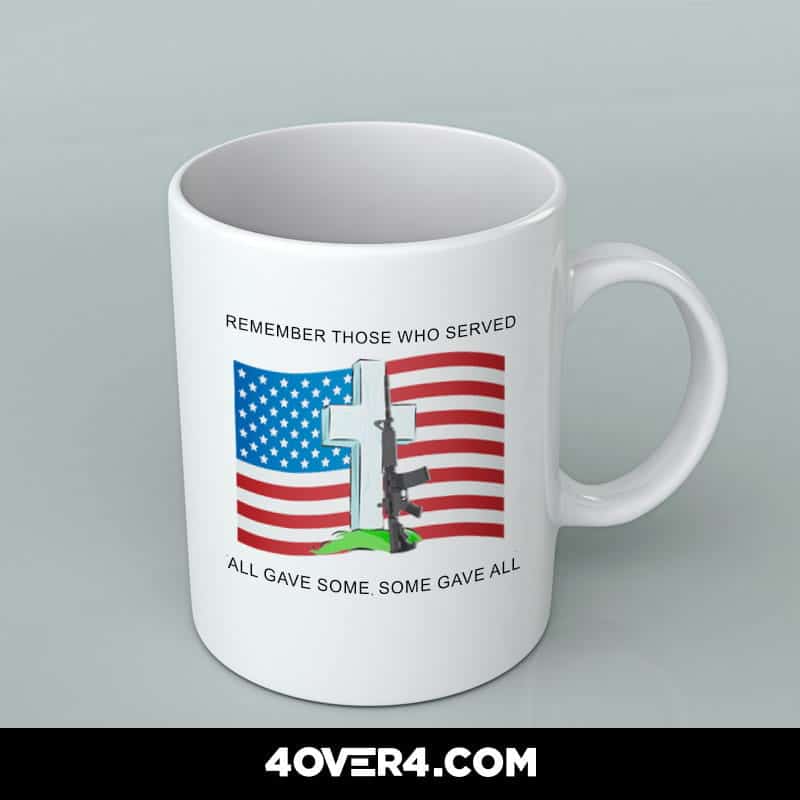 This "REMEMBER THOSE WHO SERVED. ALL GAVE SOME, SOME GAVE ALL" mug is an awesome gift for those veterans on your list who love their coffee. Not only is the patriotic artwork beautiful, it will also show them your deep appreciation every time they take a sip of coffee. No matter what time of year,
custom printed ceramic mugs
are a perfect keepsake.
Idea #3: Memorial Day Keychain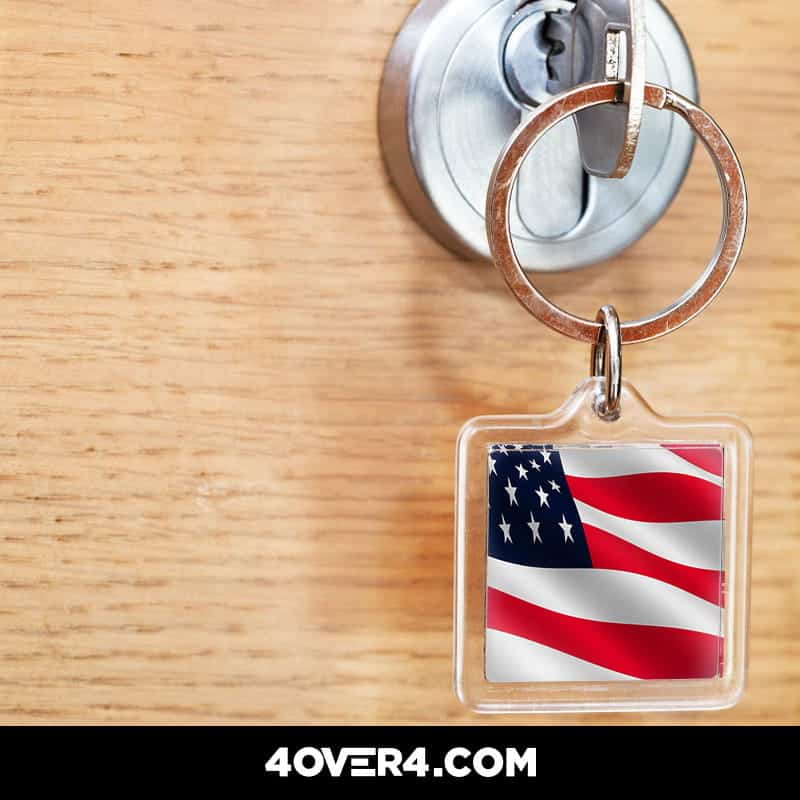 Do you want to give veterans, friends, and family something practical at your Memorial Day celebrations? How about this U.S. flag keychain showcasing patriotic colors. A
personalized keychain
, like the kind we offer, allows users to keep all of their important keys on one beautiful keyring. A perfect way to thank veterans, honor our soldiers and show our national pride!  
Idea #4: Memorial Day T-Shirt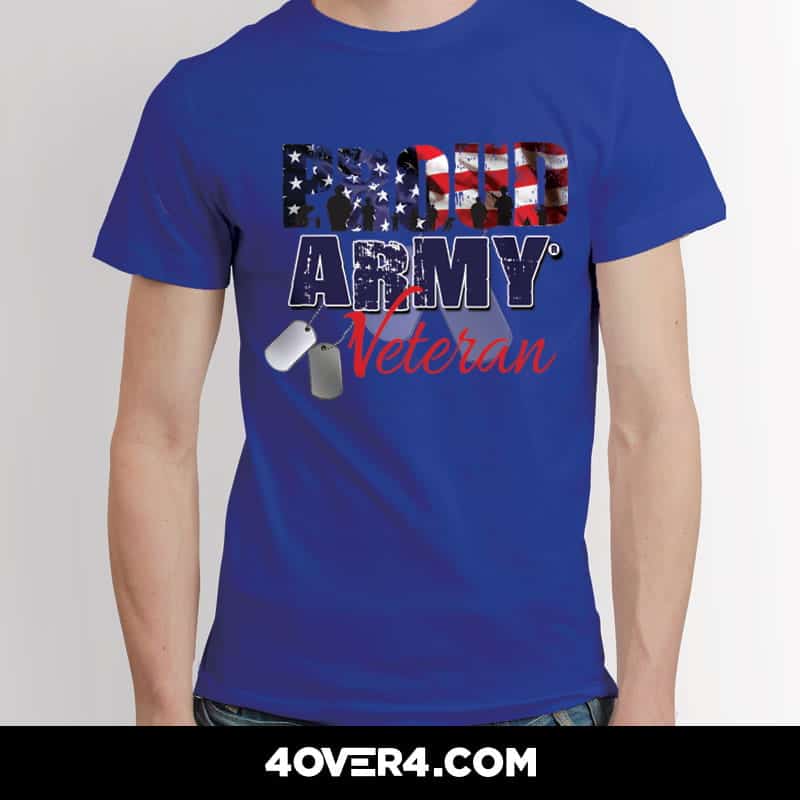 Memorial Day jumpstarts summertime vacation season and gets people outdoors enjoying the beaches and parks. With all this warm weather, everyone will be needing lots of t-shirts to stay cool! "PROUD ARMY VETERAN"
custom t-shirt
giveaways are a great way for seasonal businesses to thank veterans and pay tribute to the armed forces. Take advantage of this opportunity to remind people of the significance of Memorial Day!
Idea #5: Memorial Day Thank You Card
What better way to express our appreciation for veterans than with patriotic thank you cards? Memorial Day print products show gratitude to all those brave people who put their lives in harm's way in order to safeguard the United States of America. Doesn't this one-of-a-kind artwork featuring stars and the patriotic colors translate into a memorable message?
Last Thoughts
Let's take a moment to remember those who paid the ultimate sacrifice fighting for our nation. Besides celebrating, let's all think creatively about how we can engage in acts of remembrance. Perhaps flying an American flag on our lawns or laying flowers at one of the many fallen heroes memorials.
How about sending care packages to U.S. troops overseas? It's always nice to give back and show gratitude on Memorial Day!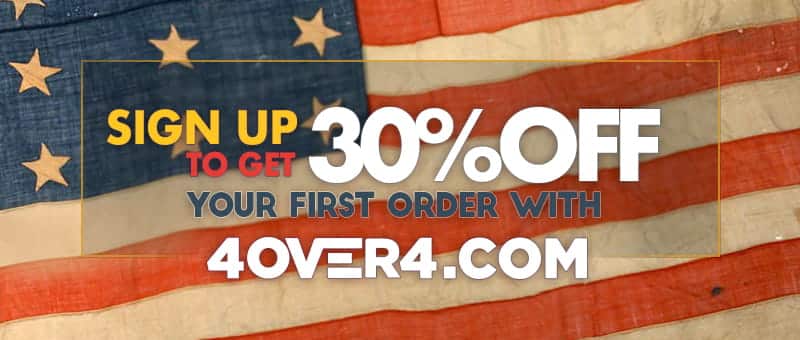 We want to hear from you! Which of these gift ideas did you find the most meaningful? How are you planning on celebrating Memorial Day this year? Get the conversation started and leave a comment below.