What's the difference between matte and glossy business cards? If you plan to design and print a professional card, you should ask questions like this. There are dozens of small, essential choices when creating and printing cards. They include card color, font, paper type, icon type, etc.
Business cards printing remains a critical branding and marketing asset at your disposal. Unfortunately, lousy card design decisions will only leave you with a card that looks unprofessional, misaligns with your company's values, and is ineffective. Today, we'd focus exclusively on two common finish types, matte and glossy. What finish type wins between matte vs glossy business cards? By the end of this post, you'd not only know their differences; you'd understand what choice suits you between glossy or matte business cards. If you're excited, read on.
6 Things to Consider when Choosing Between Matte vs Glossy Business Cards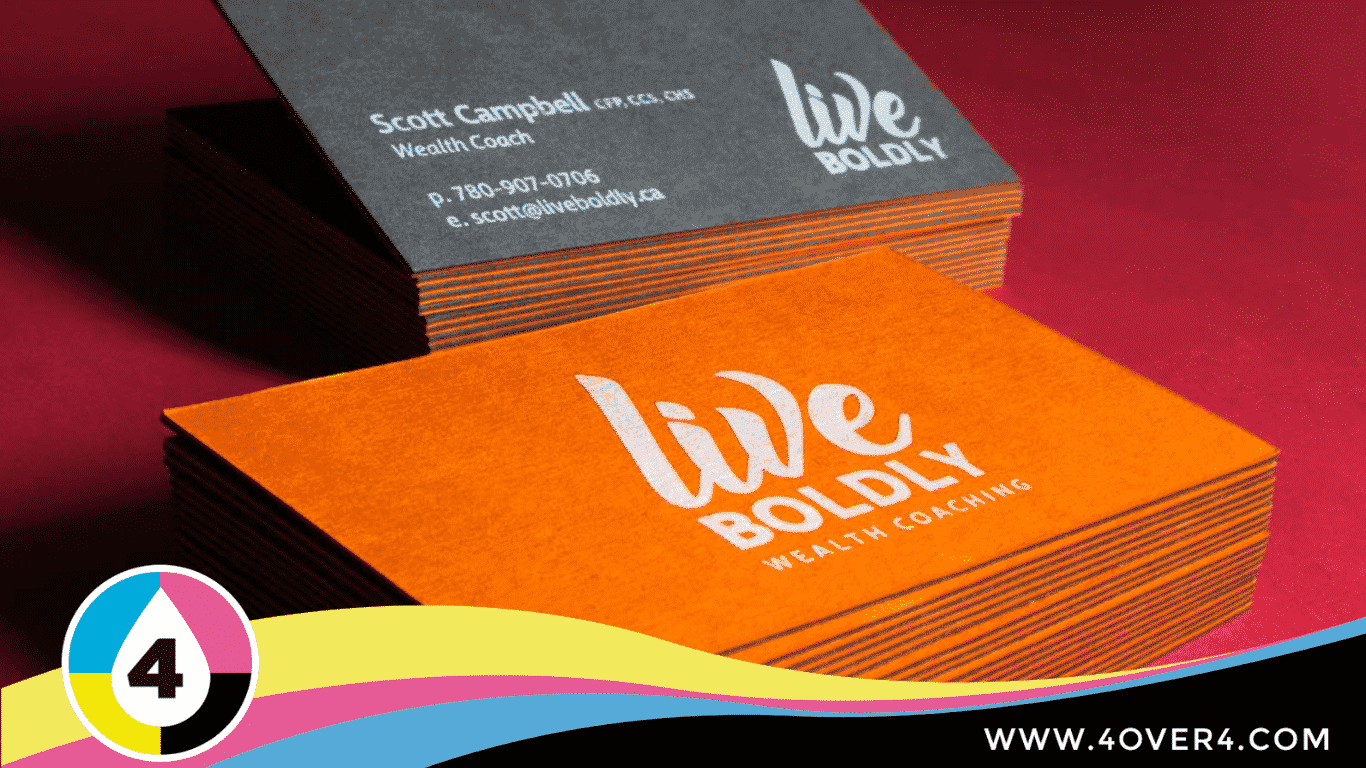 Should business cards be matte or glossy? You can make a good case for either paper finish. We've made a detailed comparison of 6 characteristics or attributes shared by matte and glossy cards. These attributes are:
Manufacturing

Durability

Color

Readability

Aesthetics and

Cost
1. Manufacturing
Characteristically, matte business cards are soft to touch, feel smooth, and don't reflect light. Even though you apply the same chemical coating as you would for glossy paper, matte finishes don't glow like their polished counterparts. The coating is only enough to give the card a smooth and soft texture.
On the other hand, the glossy paper finish is highly reflective and feels ultra-smooth to touch. Moreover, because of the extra coating on the paper for this look, glossy cards fractionally weigh more than their less shiny mate.
2. Durability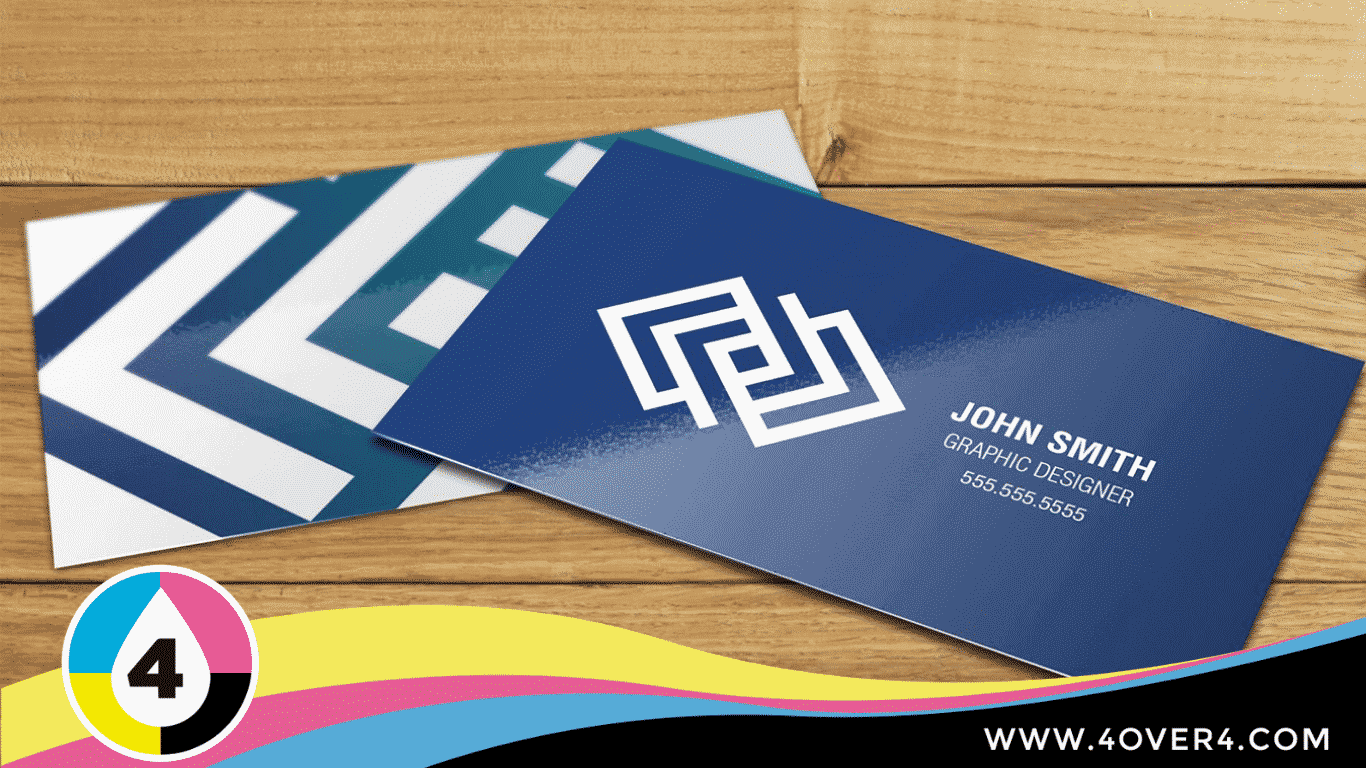 What is more durable between the matte finish and glossy finish? The glossy finish is more durable. The extra layer of chemical coating accounts for the durability of glossy cards. They retain their shape for longer and are resistant to dust and moisture.
Matte-coated cards are more durable than the standard uncoated business cards, but they are not as durable as glossy cards. Matte cards bend on the edges when mishandled and damage when in contact with moisture.
If your business cards must survive rough usage, glossy cards are better for you.
3. Color
Glossy paper is best if you are keen on crisp-looking, high-quality images, and logos. Glossy cards can retain a broad spectrum of colors. It is easy to note the contrast on glossy cards, and this attribute makes the colors on glossy cards pop. Also, these colors look vibrant and bright. If you need a business card that displays fine examples of contrast and you want to render high-quality images and logos correctly, the glossy card fits the bill. Glossy paper may work best for photography agencies and related creative agencies that are pixel conscious.
Matte cards are best for more subtle designs. If your business cards come with embossing or a foil stamp, you are practically restricted to the matte card, as the glossy alternative will be a poor choice for this design. Additionally, a matte card finish is more eco-friendly, and the paper is 100% recyclable. Therefore, if nature friendliness is your brand's priority, matte cards have the nod. However, if your design has too many details, you want to be wary of the mate business cards as these absorb more ink and may lead to dull, grainy images.
4. Readability in Matte Vs Glossy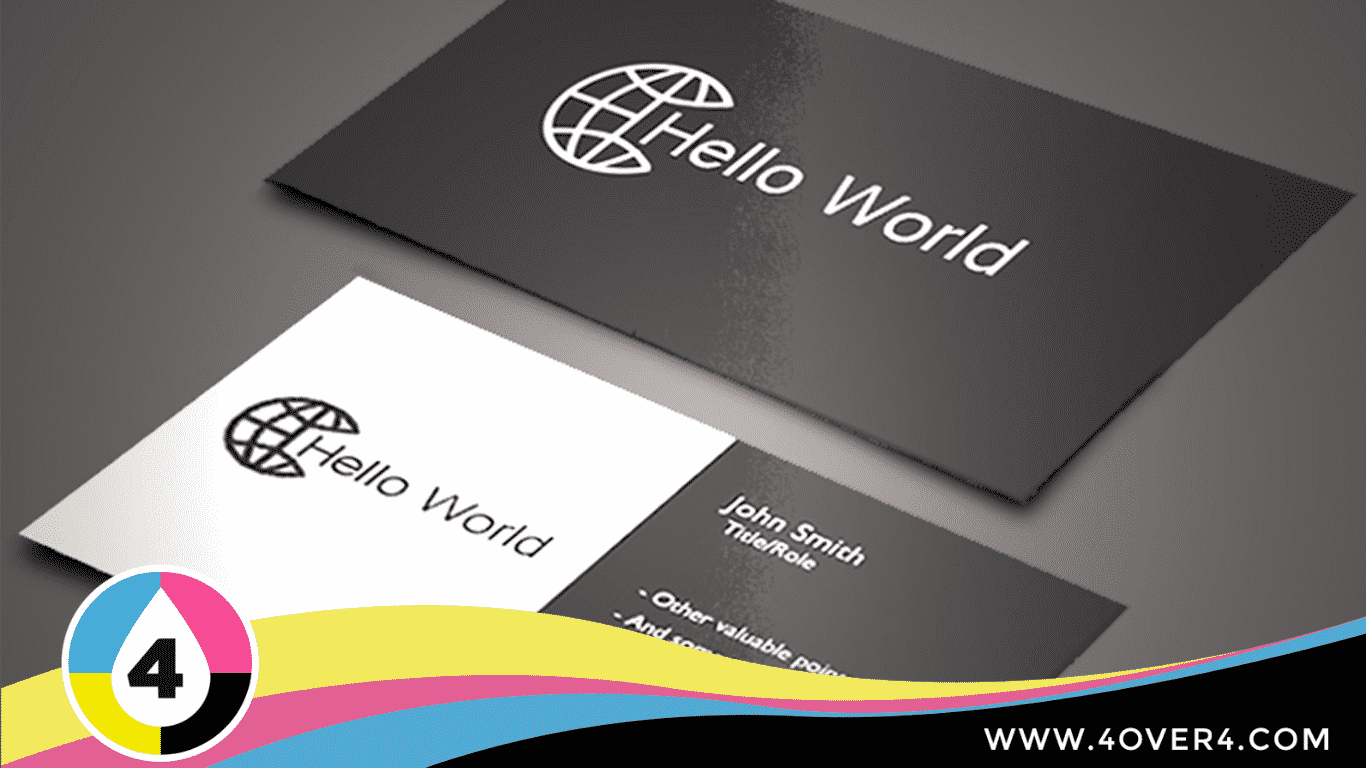 Due to the absence of glare, the printed text on matte cards is better readable. Additionally, matte finish business cards allow you to scribble brief notes on the white spaces. Adding short messages can help give specific prospects your personal phone number.
Conversely, glossy cards are more challenging to read, especially under sunlight. In addition, clients may have to hold up the business cards at certain angles to read the text in a well-lit environment. Lastly, it's practically impossible to write on glossy cards, as the ink tends to smudge or wipe off easily on polished surfaces. Additionally, such a write-up will be challenging to read in the first place. But this doesn't necessarily register as a disadvantage. On the contrary, the inability to write on glossy cards means your card will look impeccable for longer.
5. Aesthetics
Aesthetically, matte prints have the edge. Their lack of glare means they are convenient to look at under any condition. Also, you don't have to worry about leaving unsightly fingerprint marks after you handle them. These compliments do not dismiss glossy cards. They remain very effective at grabbing attention. For this reason, they make up for what they lack in aesthetics.
6. Cost
The preference for matte or glossy business cards may come down to the cost for many people. But thankfully, both are roughly the same price for equivalent thickness and weight. Although gloss usually trends slightly higher due to the extra surface preparation to apply the coating. And the paper type may also vary the price of each.
Which is more Professional, Matte or Glossy Business Cards?
So, between matte vs glossy business cards, which is more professional? It depends. Professionals from different industry types will be biased towards a kind of finish. As we have seen, there may be no "best business card finish" after all. So much will depend on what you want when choosing between matte finish business cards vs glossy cards.
Which is the Best Finish for Business Cards?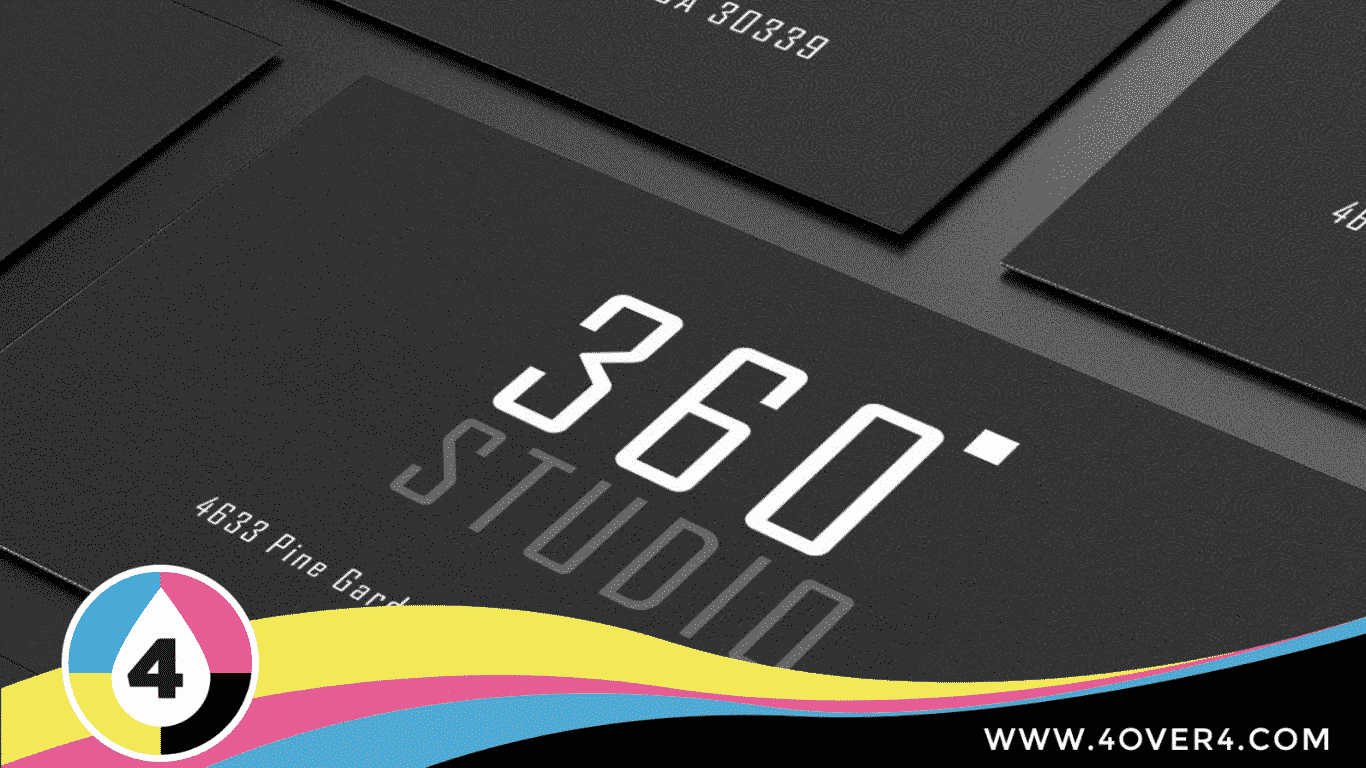 "Are matte or glossy business cards better?" may be the wrong question. However, if you need a radiant business card that is attention-grabbing and durable, your colors and pictures displayed nice and sharp, then go for the glossy finish. The drawback is that some professionals may find this mix too clamorous. Besides, this type of finish may not meet your design requirements, particularly when you need an embossed design or a stamped card. But if glossy cards meet your business needs, why not?
Alternatively, choose the matte finish if you want a business card that accommodates subtleties while being no less effective. But if your card design must render high-quality images precisely, you may revert to the glossy finish.
There may not be a "best business card finish," but that's hardly bad. These two available finishes do not compete. Instead, their seemingly random mix of attributes comes nicely together to meet the needs of varying businesses.
How to Order
At 4over4.com, we also print-related documents and business products such as visiting cards, letterheads, and branded envelopes.
Additionally, if you don't have design experience, make use of our list of free professional templates. Once your design is ready, you can order in 4 steps:
Decide what products you want to order. Visit here to order glossy or matte business cards.

Choose the exact product customizations you want. Additionally, select the size and quantity for your needs.

Next, upload your artwork in any standard file format.

Proceed to place your order.
You'll get an email confirming we've received your order. Then, our experts will vet your artwork for free. Once they deem it okay, you'll receive a free online proof. Finally, printing commences when you're happy.
With a turnaround time of just 0-5 days, your order is on its way!