Business cards play a critical role in your marketing and advertising strategy. They help build brand awareness, give you more credibility, and reveal your company's personality in a small portable package. According to the Statistic Brain Research Institute, companies reported a sales increase of 2.5% for every 2,000 business cards passed out. But not all business card printing services are created equal. Today, there are many different papers, styles, and textures on the market – from laminated business cards to plastic business cards that are virtually indestructible.
6 Things to Consider when Choosing Between Matte vs Glossy Business Cards
[caption id="attachment_14160" align="alignnone" width="1366"]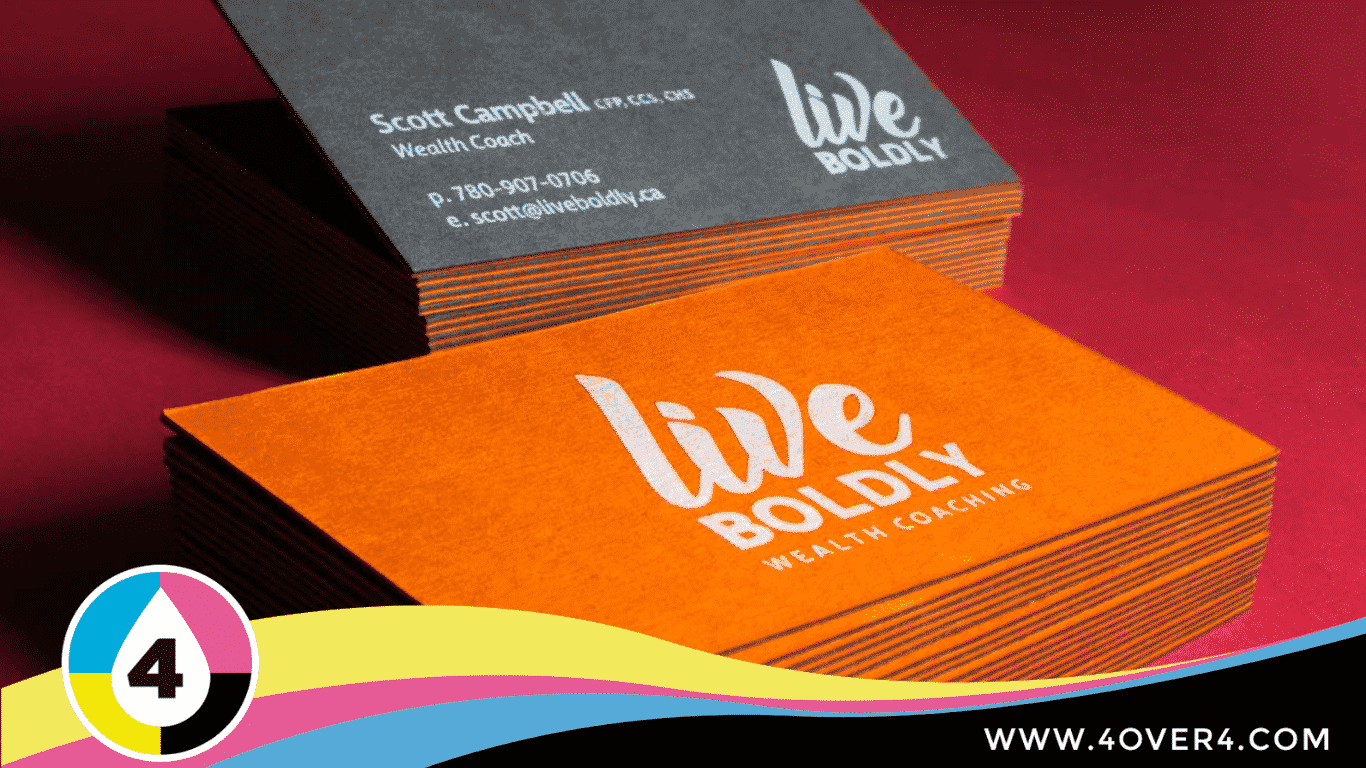 Orange color matte finish cards[/caption] To make your company stand out, consider ditching the thin, boring business card, and choose a finish that adds another dimension to a standard business card and grabs your audience's attention. Two popular styles of paper finishes are matte and glossy. Both surfaces carry color well but also have distinct advantages over the other. Here's what you need to know about matte vs glossy business card coatings to help you choose the best design and look for your company.
1. Manufacturing
Matte and glossy paper are two types of coated paper. Matte business cards are smooth and soft to the touch but don't reflect light. This finish is sometimes called "dull" or "flat" because it has very little shine. On the other hand, glossy paper finish has a highly reflective surface and easily catches the light for an ultra-smooth, shiny finish. Both matte and glossy business cards are made from the same chemical coating. Matte finishes have just enough coating to add smoothness to the paper, but not enough to reflect light off of the paper. Glossy paper has a thicker chemical coating that gives it its signature ultra-shiny look. The extra coatings also make the paper denser than its matte cousins.
2. Durability
[caption id="attachment_14159" align="alignnone" width="1366"]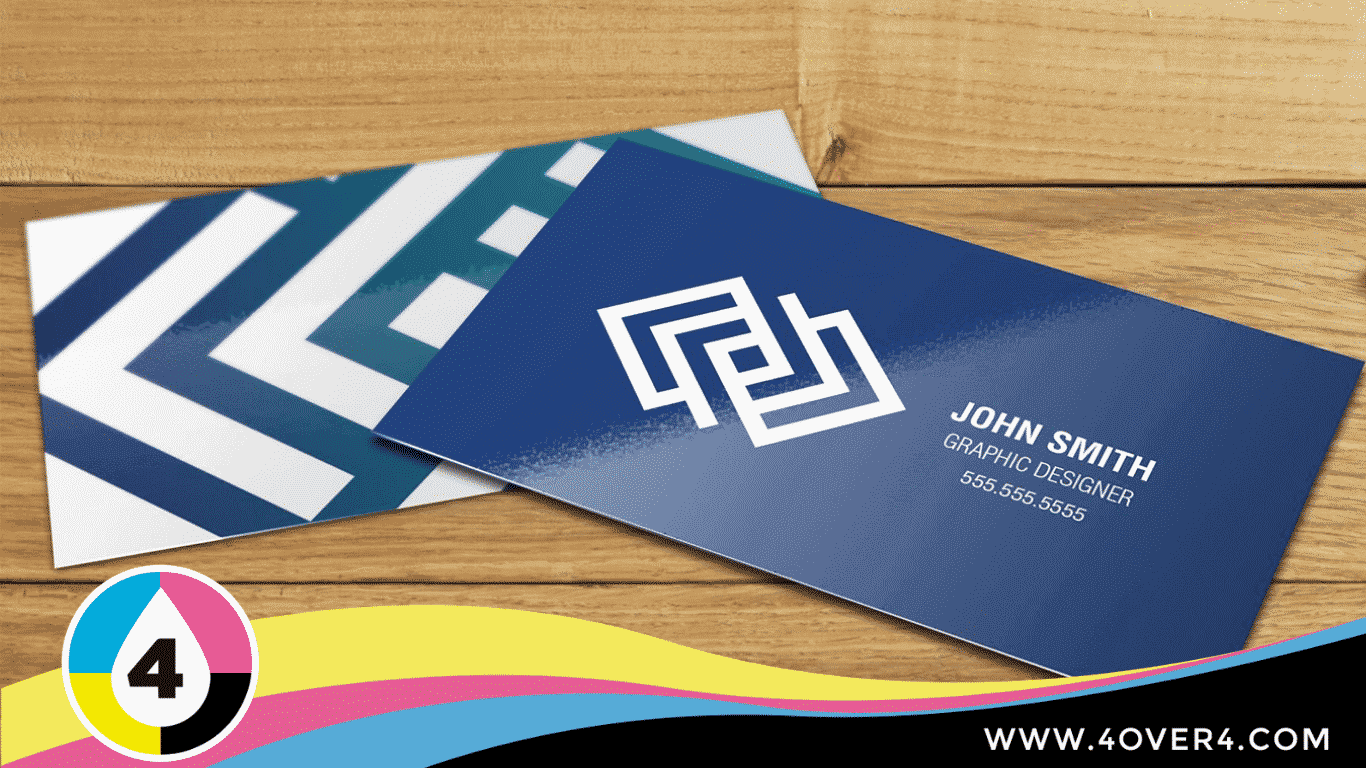 Blue color glossy cards[/caption] When it comes to the durability of matte vs. glossy finishes, glossy business cards are more durable than matte cards. The chemical coating adds a protective layer that helps it last longer, retain its shape, and make it resistant to dust and moisture. Since matte paper only has a thin chemical coating, it is more likely to fade over time. The edges of the business card are also more susceptible to peel and bend. Your business card durability is an important factor to consider since most people put business cards in their bags or wallet for an extended period of time.
3. Color
Glossy paper is best for high-quality images or logos. The paper holds rich colors and can produce the sharpest, clearest images with good highlights and contrast. Glossy finishes make colors look more vibrant and brighter. So, if your business card features the vibrant colors of autumn foliage, you may prefer a glossy finish. On the other hand, matte business cards are ideal for revealing tactile details and subtle design. Its non-reflective surface brings out texture, such as embossing or foil stamping. Additionally, a matte finish is a great option to highlight eco-friendly 100% recycled paper stock. This may be an important detail if your company values align with recyclable, biodegradable materials. Although glossy paper is better for sharp images, matte paper absorbs more ink. As a result, matte business cards reveal deep, rich colors, but you'll want to avoid designs with many fine details. You should also be mindful that matte paper can make images or logos appear grainier because of the paper's natural texture.
4. Readability in Matte Vs Glossy
[caption id="attachment_14158" align="alignnone" width="1366"]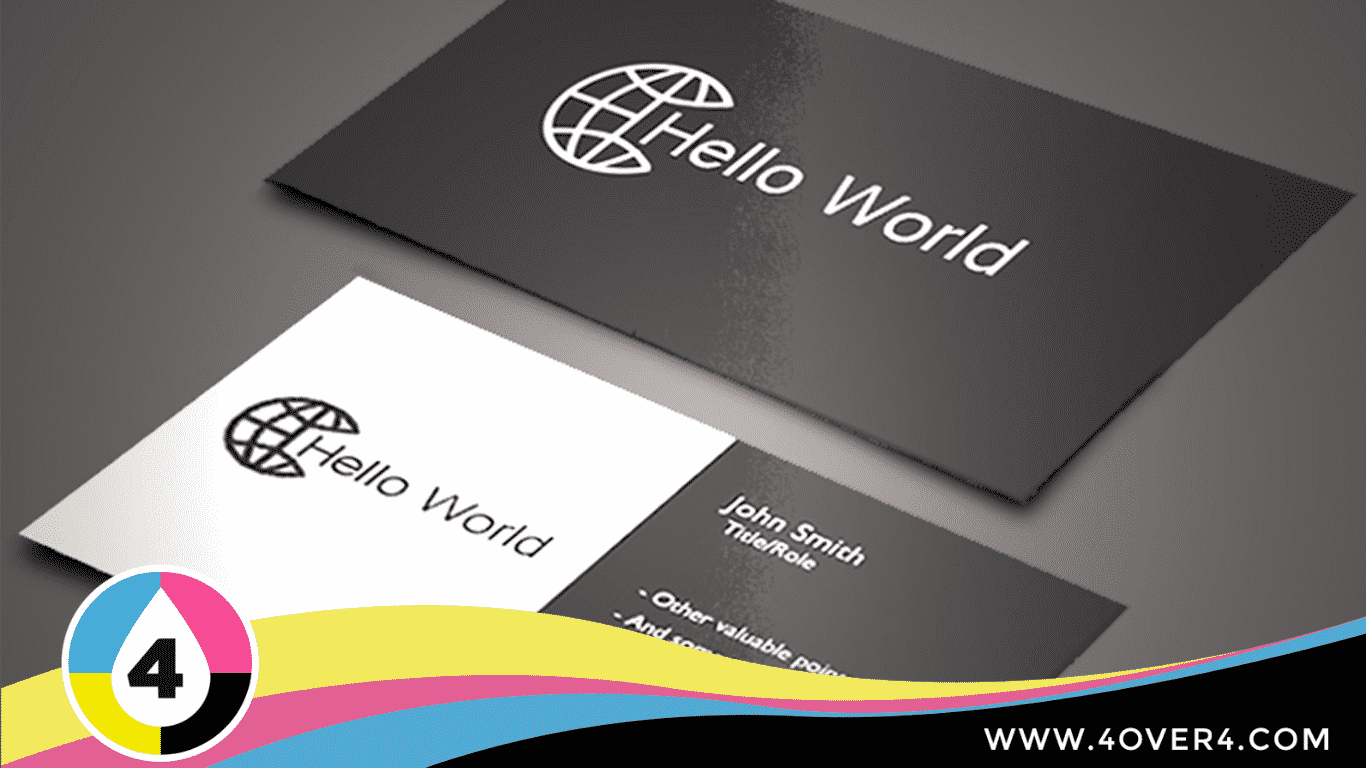 Matte vs Glossy finish[/caption] Keep in mind the various aspects that are featured on a typical business card. The first thing that jumps out at you is probably the image or design of your company logo. Then, when you look closer, you'll likely see your name, job title, website, phone number, and email. When it comes to printed text on a business card, matte finishes are more legible. Glossy cards have a glare, which can make writing difficult to read under various lighting situations. However, depending on the design, you may still consider a glossy coating, even with the glare. For example, a glossy finish can make a white font on a black background pop and turn out more legible to the reader. Another thing to think about is if you plan on writing on your business cards, you'll want to choose a matte finish. Gloss coating cards will smudge ink easily, making the text illegible, appear sloppy or wipe off completely.
5. Aesthetics
Overall, print on matte paper business cards have a cleaner look. They won't reveal any fingerprints after it's been handled. A glossy photo finish looks sharp and crisp but can reveal oil-based stains, fingerprints, and smudges.
6. Cost
Matte business cards are generally more expensive than glossy printed coated paper. Of course, there are different qualities of both matte and glossy finishes. Always choose a printing service that can supply the best quality result.
Last Thoughts for Matte Vs Glossy Cards
[caption id="attachment_14157" align="alignnone" width="1366"]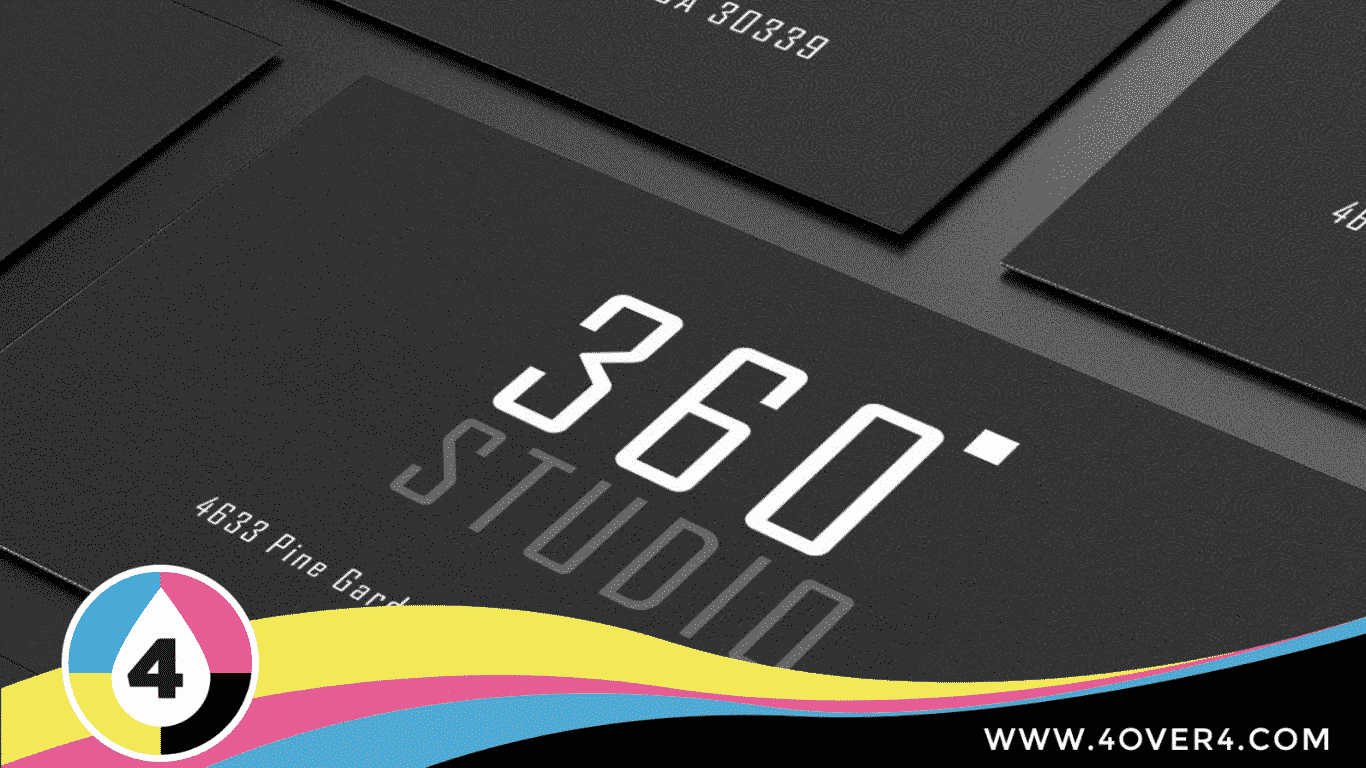 Black color matte finish card[/caption] When choosing matte vs glossy business cards, it boils down to professional preference with careful consideration of what you're printing. For example, matte paper is perfect for softer designs with a light or pastel color scheme. It has a simpler, cleaner, more modern appeal. You may also consider a matte finish if you want to include a lot of printed text on your business card for maximum readability. On the other hand, if you're printing a sharp, detailed photograph or graphic design with a lot of colors, a glossy poster finish is the way to go to make your business card pop and stand out. Both finishes carry color well and make effective business cards. Whichever coating you choose, ensure it matches your company's brand voice, website design, and other marketing materials for a cohesive, consistent brand image. For more business card stock ideas, browse all our options at 4OVER4. Our dedicated customer service team can help you amp up your business with both high-quality glossy vs matte business card ready in just a few days. With the right business card, you can leave the best first impression.