Being a social media influencer in 2021 means that you probably have a social media account on Instagram, Facebook, TikTok or Twitter.
Perhaps you have a YouTube channel where you engage with your fans or followers and as a result, brands partner with you to promote their products.
What if we told you that there's a better way. Welcome to My Influence Rewards, our revolutionary rewards program that helps you earn without spending a dime! Unlike your typical rewards program, in 4OVER4's My Influence Rewards you can collect rewards coins without even making a purchase!
Your own influence is the key to earning you as many coins as possible which can then be redeemed for coupons, special offers, an order of FREE Business Cards, and even more offers as we continue to expand.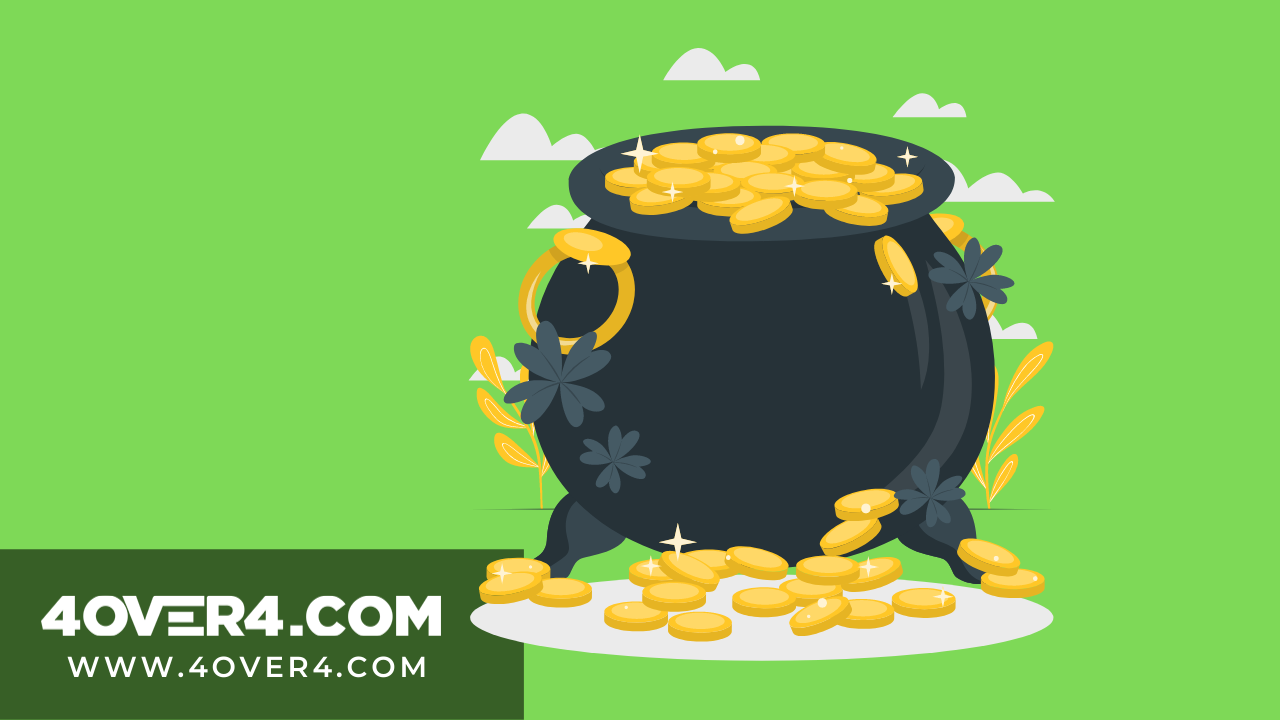 The more friends and connections you have on your social media and messaging accounts, the more 4OVER4 coins you can earn EVERY DAY! Simply by sharing your unique link you can earn coins, plus each time someone clicks your link you get additional coins.
The bigger your personal reach, the more you will benefit. No longer do you need to rely on spending a huge amount to earn a lot. With My Influence Rewards, you can earn tons without having to hurt your bottom line. It's the best of both worlds!
Some of the actions are as simple as signing up for an account, sharing our links on social media, leaving us a testimonial on review platforms like Google, Trustpilot and Yelp. There are 10 easy actions in total that will help you rack up coins fast.
Join My Influence Rewards to Get 200 Free Business Cards
You can also get 200 business cards for FREE with 500 4OVER4 rewards coins. This offer is 100% free and in fact, you can use the free design templates or design your cards from scratch with their business card design tool for free. Plus, you even get them shipped to you for free!
Use Your Coins to Get Amazing Coupons
Most of us spend a significant amount of time on social media either promoting our businesses and interests, catching up with the latest news, reaching out to family and friends or following our favorite people. We retweet, like, and favorite but never get anything out of it except the personal satisfaction of sharing our thoughts. Isn't it about time you got paid for supporting businesses?
While being an "Influencer" may seem tough, at 4OVER4 everyone can take advantage of their influence to get amazing rewards. You can take your coins and turn them into real money! With hundreds of different gift cards available, you are sure to find something for you!
With both of these amazing ways to use your coins, start earning more today! You can collect 500 coins in just a few minutes by completing some of the actions below!
Easy Ways to Earn 4OVER4 Coins
Create a New Account: + 100 COINS
Daily login: + 10 COINS
Complete Your Personal Profile: + 50 COINS
Complete Your Business Profile: + 100 COINS
Review us on Social Media: + 200 COINS! (50 per review)
Share us on Social Media: + 100 COINS but the Sky is the Limit!
Share us on Social Messaging Apps: + 50 COINS but the Sky is the Limit!
Share our Articles on Social Media: + 25 COINS per article shared
Make a Purchase: 1% of what you spend Sky is the Limit
Review us at 4OVER4.COM: + 25 Coins
Follow us on Twitter: COMING SOON
Follow us on Instagram: COMING SOON
Like us on Facebook: COMING SOON
Follow us on Pinterest: COMING SOON
We are revolutionizing the rewards game, and we want you to be a part of it! Get started today with My Influence Rewards by simply signing up for a 4OVER4 account or logging into your existing account. And most importantly, start collecting your coins!
5 Reasons You'll Love My Influence Rewards
You can take your coins and turn them into real money! With hundreds of different gift cards available, you are sure to find something for you!
If you are looking to get a coworker a birthday or retirement gift you can use 4OVER4 coins to get them a gift card to their favorite store or restaurant?
By just simply logging in every day, anyone can have over 3,500 coins in the year.
Whether you have a favorite restaurant, store, or service, there's a great gift card for you on this platform.
My Influence Rewards is the best ecommerce site online. Why spend your hard earned money when you can use your coins to get gift cards to your favorite places!
In a Nutshell: Everyone Can Be an Influencer
My Influence Rewards is proof that you don't need to start a Youtube channel or spend a dime to earn your coins on our site. It gives every single one of our site visitors the opportunity to earn coins whether they're buying a product or simply sharing one of our articles on their social media. In addition to this, it's always great to have coins that you can use to purchase other things that are non-print-related. My Influence Rewards is a fresh new platform we've started and our community is welcome to email us and share ideas on what they'd like to see. This is going to be an exciting program for all our users that will not only help them build their businesses but also have fun while doing it.