International Friendship Day began in the United States in 1935. However, it was recognized by the United Nations General Assembly in April 2011. This international day is dedicated to expressing love between friends while bridging the gap between race, religion, and color. Countries worldwide celebrate the friendliest holiday of the year on the 30th of July.
"Friendship is the only cement that will ever hold the world together" - Woodrow Wilson
World Friendship Day originated from the World Friendship Crusade, which aimed to celebrate friendship, inspire peace efforts, and unite various countries and cultures. International Day of Friendship is a time to honor your friends and the contributions they've made to your life. Friendship helps bring positivity and peace to the globe – a great reason to celebrate and show your beloved friends how much they mean to you! Since International Friendship Day takes place only once a year, it's imperative that you make the most out of this holiday!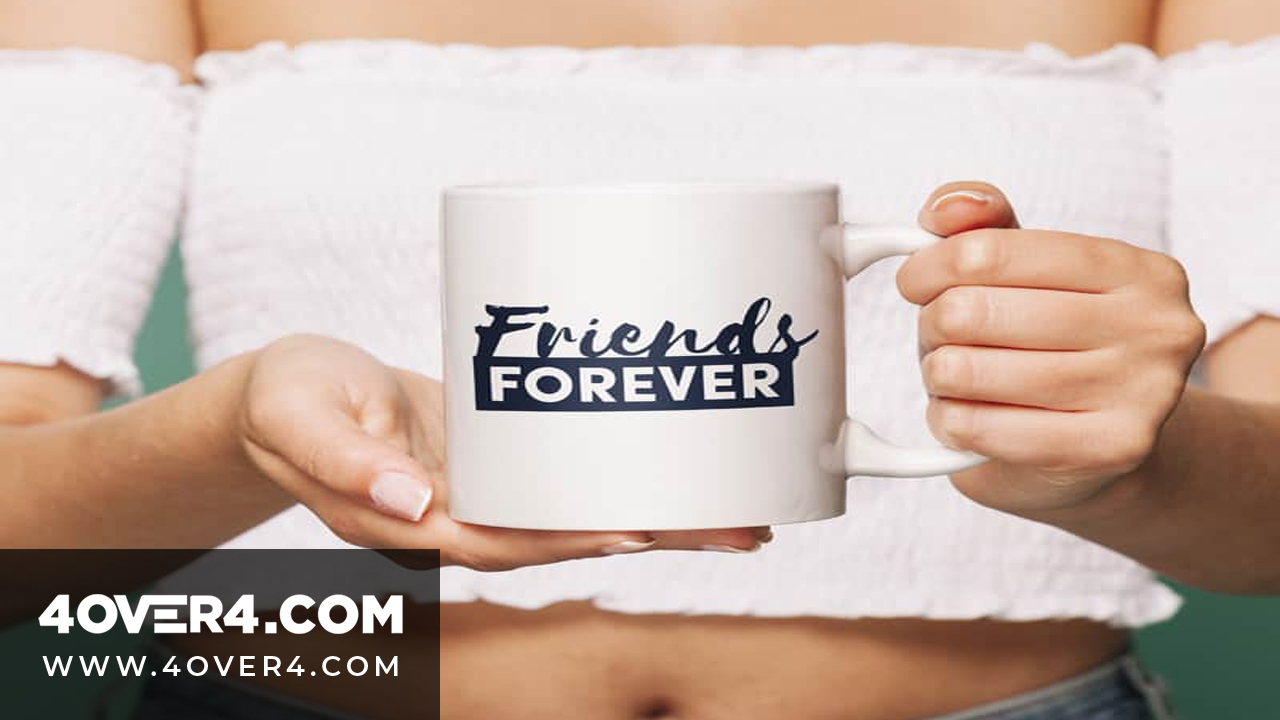 Find Some Inspiration for Your International Friendship Gifts
Luckily, we can help! We scoured the web and came up with ten unexpected International Friendship Day gift ideas, from custom gifts to stylish jewelry. Perhaps now you can let your friends know they're truly appreciated with these clever suggestions!
Gift #1: Personalized Smartphone Case
A good friend is a true gift, a blessing. The perfect gift for your friend on this special occasion is a personalized smartphone case. A specially-designed case will let them stand out from the crowd! No matter your friend's passion, whether it's music, dogs, photography, travel, design or fashion, you can create a case he or she is sure to love.
Gift #2: Stylish Jewelry
Are there any fashionistas on your list? You can impress them with stylish jewelry pieces, like a pendant, necklace, ring or friendship bracelet. Beautiful friendship bracelets featuring your names are a lovely reminder of the meaningful bond you share with your best friend.
Gift #3: Flower Bouquet
Do you want to thank a good friend for providing emotional support over the years without ever judging you? A tulip bouquet can make Friendship Day memorable! Express your eternal friendship with freshly-picked pink tulips with a custom greeting card attached.
Gift #4: Sweets and Chocolates
This Friendship Day why not give delicious sweets or a box of chocolate. To make it even more personal, you can also decorate the box filled with your friend's favorite cupcakes or chocolates, whether it's Ferrero Rocher or Hershey's Kisses. As an extra special touch, you can write a quote about friendship like this one from Winnie the Pooh: "A friend is someone who helps you up when you're down, and if they can't, they lay down beside you and listen." When it comes to satisfying your friend's sweet tooth, the possibilities are endless!
Gift #5 Collage Mousepad
Thinking about surprising that special friend with a wonderful, personal gift? Why not bring a smile and happy thoughts to his or her face with a collage mousepad? Just order a custom printed mousepad showcasing a collage of you and your friend's favorite photographs and present it on Friendship Day. This gift is truly charming and useful, especially for the friend that is always up-to-date on social media.
Gift #6 Perfume
Spread your love and friendship with a fragrance that is reminiscent of a special occasion. This International Friendship Day give your closest friends a beautifully-wrapped perfume bottle to further strengthen your bond. With such a sentimental gift idea, you can celebrate your wonderful friendship all year long. Your friend will be thinking about you every time they wear the perfume!
Gift # 7: Bag or Wallet
Every once in awhile, there are those friends that make a huge difference in your life – this gift is for them! If your girlfriend loves trendy tote bags that turn heads, you can buy one for her on International Friendship Day. If it's a male, you can gift him a wallet. Just choose a wallet that suits your budget, whether it's sporty, classy or a luxurious designer wallet.
Gift #8: Gift Certificate
Life's most fulfilling relationships are found in the form of a friend. Is there anything worth celebrating as much as a best friend? Most certainly not! Does your dear friend enjoy shopping? If so, custom printed gift certificates or discount coupons for his or her favorite store will be the best gift for them this Friendship Day!
Gift #9: Exciting Book
Books are the best partners – surprise your friend with a book by one of your favorite authors! To make the gesture even more significant for book lovers, attach a custom bookmark showcasing a quote from the enclosed book. Recipients will be thrilled!
Gift #10: Friends Forever Mug
Is your buddy taking off on a new venture in life? Has he or she received a promotion at work? Does your friend obsess about coffee? A cleverly-designed custom ceramic mug with a meaningful message will help you showcase your heartfelt gratitude and celebrate this special day throughout the year!
Ready to Surprise Your Friends?
We hope this information comes in handy and that these awesome gift ideas inspire you. Now it's your turn to plan International Friendship Day and select gifts that appeal to each and every one of your best pals. Which of these gift ideas did you find the most interesting? Why? We'd love to hear your thoughts. Please feel free to leave a comment. Enjoy International Friendship Day … and spread the love to those closest to you! Don't forget to sign up to get 30% OFF your first order with 4OVER4.COM