As a small business owner, you are surely aware of the power a striking business card can have. This is literally the first impression people will get about your brand, so let's make it memorable! Understandably, you want to position yourself as a top provider in your field and stand out from close competitors. The good news is you can take custom printed business cards and turn them into one-of-a-kind marketing tools to promote your business.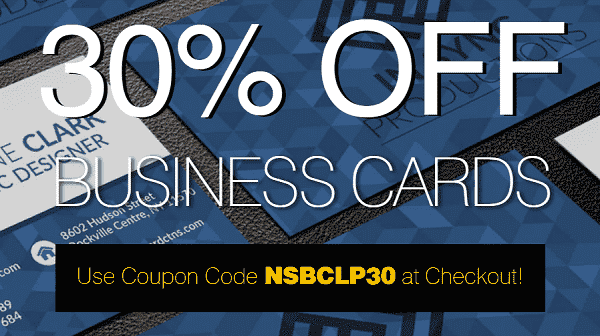 Read also: 15 Square Business Cards for Inspiration
Eye-Catching and Budget Friendly Business Cards
Let's be honest, most startups and small business owners can't afford high graphic design fees - and there is nothing wrong about that! Cost-effective tools are already available and there is no reason you shouldn't use them. As a matter of fact, we have our very own FREE business card builder and want to show you how to use it.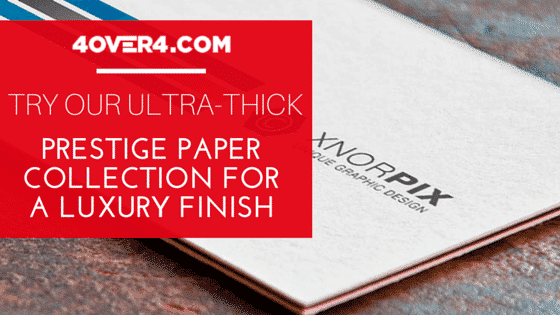 Using Our Business Cards Builder
This easy-to-use service lets you design the perfect customized business card for free, no matter the budget. This is how it works:
Go to the business cards builder page and click on "Design for Free Now."
Use the drop down menu to click on "Select a Product" and choose between one-sided business cards, two-sided business cards, die-cut business cards or free business cards. 4OVER4.COM gives you 300 full color glossy business cards printed in standard 2" x 3.5" for free.
Click on "Select Size" and select your size of preference. If you selected die-cut business cards, you can also select your shape of preference.
Click on "Select Category" and you can either start designing from scratch or select one of the many templates featured in the 22 categories listed. Make sure to take your time to take a look at all the business card design templates and pick one that fits your business like a glove.
Once you have selected a template, carefully change the company name, the full name, the title, the address, the phone number, the email and the website.
Click on "Advanced Editing Tool" to upload an image of your custom logo or any other image you'd like to add. You can also easily adjust the layout and the text settings on the front and back.
Keep in mind that if you choose the free business card option that only applies to quantities of 300 cards, you cannot alter the back side. Besides, the line "Free by 4OVER4.COM" will print on the back side.
Once you're done altering the business card design to fit your taste, save the template and get ready to place your order. Easy right?
4OVER4.COM's award-winning designers have created hundreds of templates in a range of popular categories. As you can see, with hundreds of free business card design templates, at times, it can it be overwhelming to pick one design that meets your needs. Fortunately, we have narrowed it down to make your life easier. Check out our picks for the best free business card designs featured on 4OVER4.COM's vast library. The design templates have been categorized by industry. We hope our picks truly inspire you, helping you design an impressive business card. Bear in mind that each template can be personalized using your own name, logo and info.