According to reports by the Direct Marketing Association, the response rate for mailings is 3.4 percent while the response rate of email is just 0.12 percent. In digital advertising and marketing, tracking the success of the strategy is almost as important as the campaign itself – and print advertising should be no different. From online businesses to fortune 500 companies, every business implementing print advertising methods into their marketing arsenal, needs a a system to track print advertising effectiveness. Whether its business cards or color plast signs. Once your print tools are circulating in the market, it's imperative to learn whether your tactic gave value to your audience and if it's worth a second round.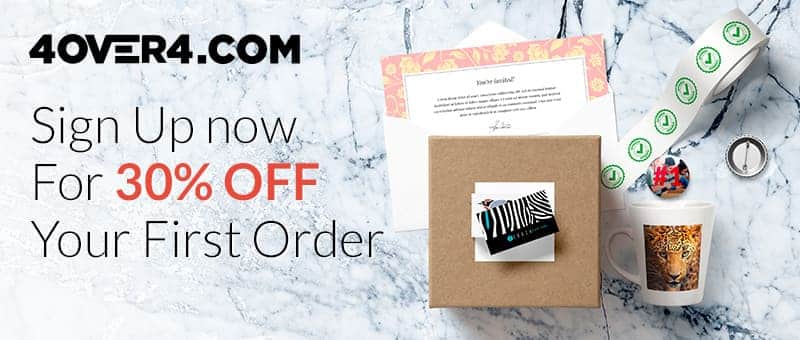 Knowing how important it is to trust your print marketing campaigns to industry experts, we created a program specifically designed for Marketing and Advertising agencies. Contact our team and learn about our print marketing material services. Read also: 5 Reasons Print Marketing Is Better Than Digital Marketing
Print Advertising Metrics: What to Track?
If you wanted to know how to improve your value of print advertising strategies, how would you do it? Well, measuring the success of your campaign is a great start. It enables you to optimize your future print campaigns according to the engagement it generated and number of conversions. While some offline marketing tools provide a solid return on investment (ROI), poor campaigns can hurt your brand, especially when you have a large number of recipients or your campaign has been around for a while. So, to help you improve your marketing performance, we have trawled the web looking for methods to track print advertising effectiveness and here's what we found:
Offer Unique Promo Codes
Everyone loves discounts, so why not use promo codes for your own advantage? Offer a coupon code with your print advertisement. Add an enticing call to action like, "Get 25% OFF business cards by entering coupon code 'LOVE25BC'" to your print material. If your customer uses the coupon code, you'll know they responded to your marketing tool, helping you determine the value of your print advertisement.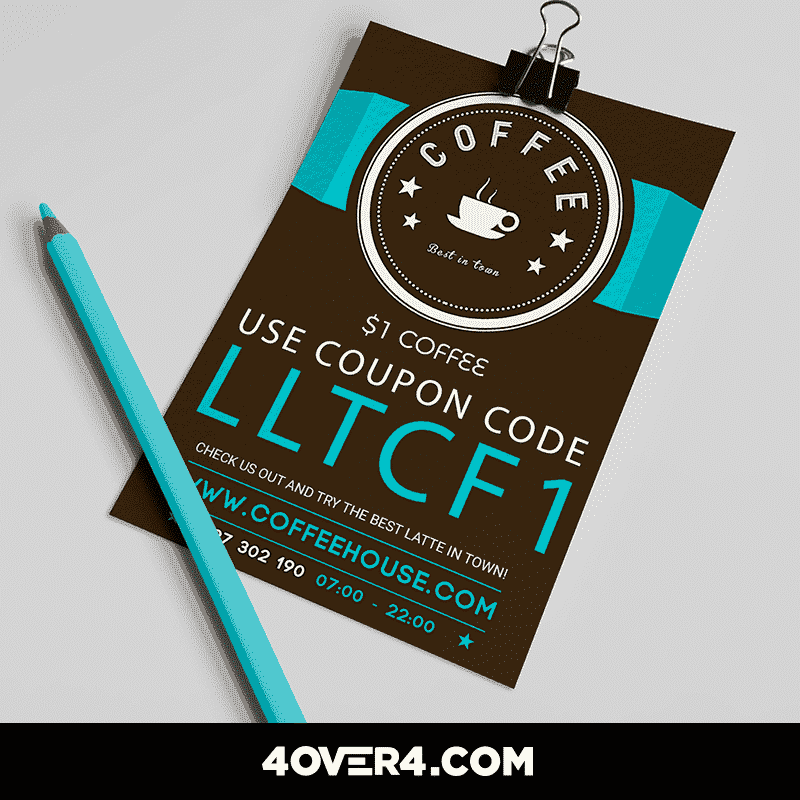 Pro-tip: Make using your code a unique chance to get a great discount instead of a repetitive discount.
Create a Specific Landing Page
Digital advertising and print advertising can go hand in hand to build a more successful campaign for your business. Consider building a landing page and promote it exclusively in your print ad. Whenever your custom page receives traffic, you'll know it's coming from print efforts. Creating a specific LP is a straightforward, yet effective way to measure ROI. Make sure you give your audience a good reason to check out your URL and you are all set to track traffic and conversions.
Include a Unique Phone Number
In addition to promoting your website or landing page, tell your customers you're expecting their call. You can use a CRM system that enables you to count the calls coming from the number you promoted in your ads or if you're a small business it's advisable to use Google Voice. Using digital technology to track print advertising effectiveness is the new wave of marketing and now is the perfect time to get it started. Pro-tip: Add your telephone number at least twice in your print ad to increase calls to action.
Use QR Codes
Not only do QR codes drive traffic to your landing page, they can store data, location, and text. This means, by including QR codes on your flyers, business cards, postcards, brochures, event tickets or even custom t-shirts; you will be able to track relevant data in real-time. QR codes bridge the gap from tangible advertising like posters to digital content like a landing page or a video.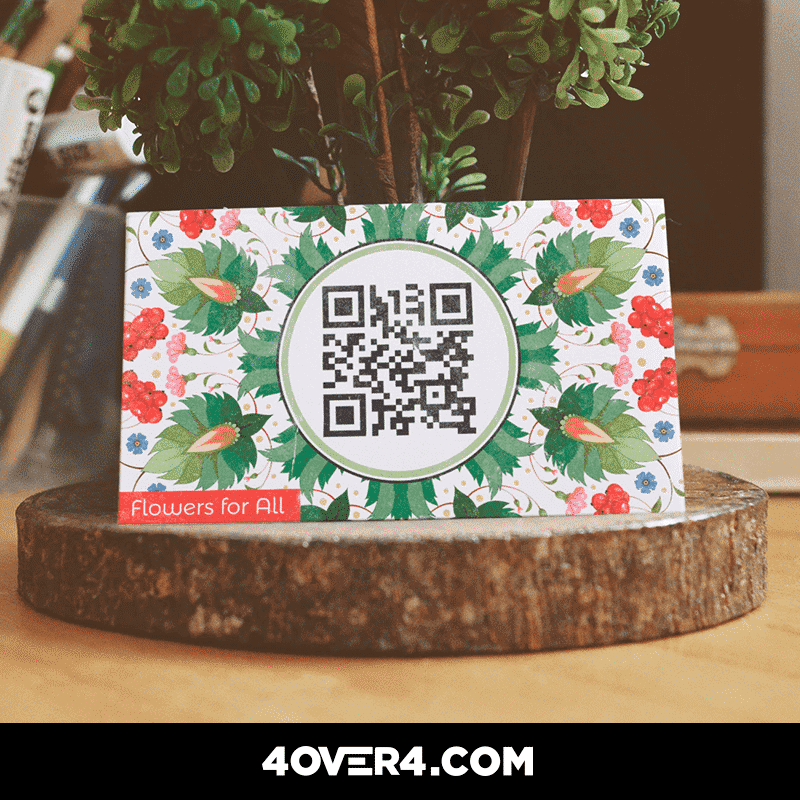 Browse our large selection of custom business cards and pick your favorite! Ask Your Customers It seems like a no-brainer, but even the largest companies often forget to ask their customers how they heard about their business. Add a drop-down form to your website to know if your new customers got interested in your brand because of a print material, social network or word-of-mouth. It is highly useful to know your weaknesses and strengths, so you can reinforce your marketing mix. Your customers should act as your "reference point" when assessing your marketing efforts. If you are in need cheap flyer printing or other print services for your business to include QR codes, 4OVER4 has the best selection of marketing materials for you to choose from.
Analyze your Results
Once you find out how many people visited your landing page, use your coupon code or called your business; you may need to examine your results to make wise decisions about future advertising campaigns. Ask yourself the following five questions:
Did your traffic flow increase?
How many customers used your promo code?
Was your audience interested in your brand or product? In other words, did you target the right audience?
Which elements of your campaign worked best on your testing results?
How can you improve future print advertising campaigns?
By trying these techniques, you can track your print advertising effectiveness and therefore, boost your future marketing efforts. If your current strategy is not creating enough impact, you'll have the information you need to make the necessary changes. Data is king in the marketing world and for you to be making the best decisions for your business, tracking the value of your print advertising is the place to start. Ready to start your new print campaign? Sign up now for 30% OFF your first order with 4OVER4.COM!