When you own a store is important that you keep up with the holidays, this tells potential customers that you're always thinking of different ways to celebrate, commemorate and make them feel an essential part of your business. And Valentine's day shouldn't be the exception.
Window Displays help attract walk-ins, promote your seasonal campaigns effectively and boost your sales!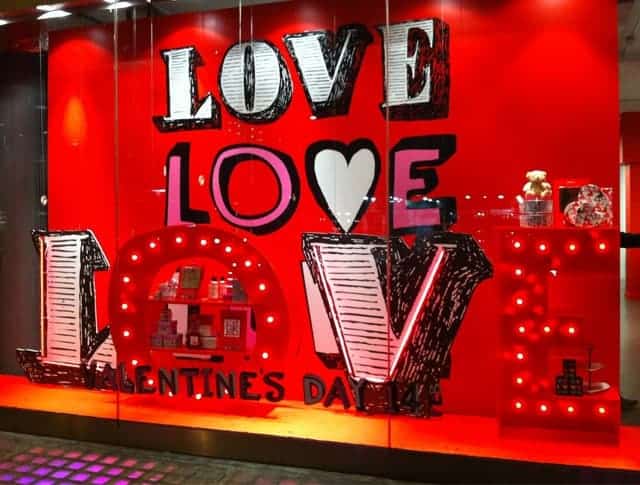 Decorating your window display, not only says you're probably offering some discount, promotion or special merchandise for Valentine's day, but it also draws attention immediately to it. Here are some of the best strategies you can implement to make your window display some love for this special and romantic occasion:
1.  Arrange Your Best-Selling Products of the Season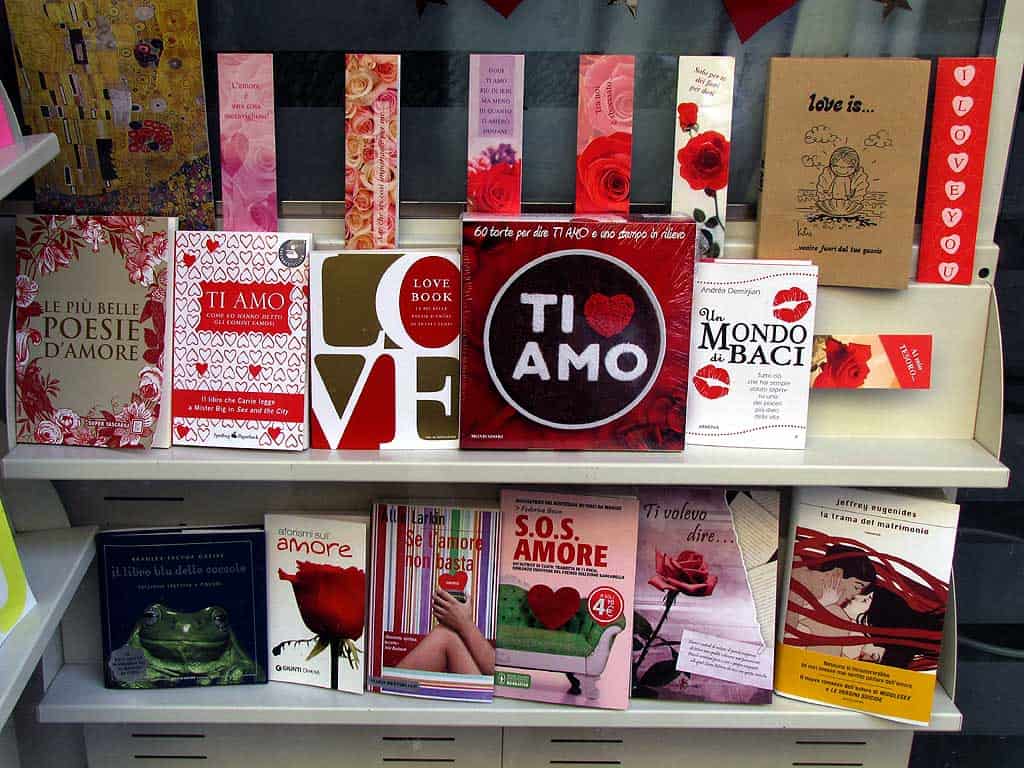 Putting your seasonal products right in the window will let everyone who walks by 
know
 exactly what you're offering. Remember to display the best of your stock, this will give you an advantage over your direct competition and allure more people, to come in and make them think that everything must be as good as what you're offering on your window.
2.  Add a Call to Action: "Give Someone a Valentine's Day to Remember"
If you're focusing on sales for this Valentine's day,  you need to make people come and buy. Give them a reason why they should buy you, tell them you have what they're looking for.
Let them know how they can make this day a special moment for their loved ones (or for themselves! Radical self love anyone?).
To devise effective call to action (CTAs) include
Catch phrases or twists on them: "How You Doin'? 

...

This Valentine's Day?"
Poems:  Roses are Red, Violets Are Blue... Tiny Love Promos Has Everything for You! (

or

 something way cooler than that!)
"Love Is... + benefit": Love is companionship If you're in a business that's not necessarily V-Day friendly (like a pet store) sell in the benefit rather than the product.  Avoid  unflattering connections to your product at all costs.
Add a  sense of urgency: A day countdown or "Limited Time Only" /"Special Edition" reminder never hurts.
3. Offer an Incentive 
By offering discounts or freebies you can win new customers, even walk ins that were just taking a look at your store, will probably leave with some sort of merchandise to take advantage of your promotion.
With a little help from dry erase wall graphics you can include promotions with style that everyone will be able to see and you can delete them after the celebrations are over.
4. Use Color 

for

 Branding
Decide if using seasonal colors red/pink hues are the best for your brand or if you benefit from opposites, like apple green or yellow.
We all know that red, pink and white are the most used colors for Valentine's day, but what happens if they totally clash with the rest of the palette in your store or your corporate colors? Even though those colors are the most popular ones when it comes to this most-romantic date, it doesn't mean they're the only ones that have to be used! Include other shades, such as greens, yellows and even black to make your themed decoration match the rest of your store's design.
5. Add your URL and a QR Code to a Valentine's Day Landing Page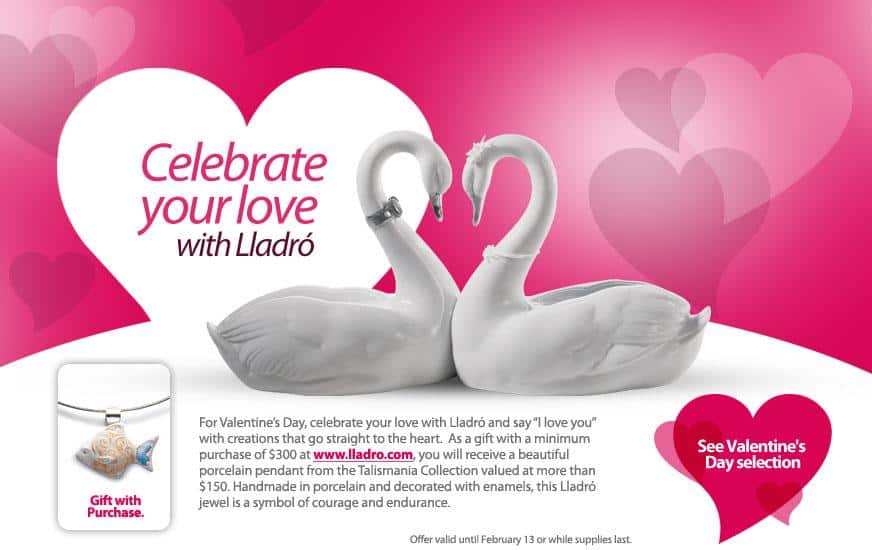 If you're thinking of making your website part of the celebration, then you totally should.  Including little Valentine's details on your site can save you a lot of money, but if you have the budget to change your entire landing page, then go for it! Include QR codes with special offerings in it, you can also hand out cards with messages or flyers that include it and your website's address, so more customers can get interested in your products.
Bonus Tip: Use a Non-Residue Window Cling
Choosing a 

window cling

 instead of putting all types of decorations can be cheaper and effective, you can also combine it with other ornaments to complement your theme or idea. Always choose non-residue window clings that can be easily removed, without leaving those terrible glue marks behind.
Which promotions or decoration ideas are you planning to implement in your window display or store? We'd love to see the results, let us know in the comment section. Or tweet us a pic!