Queueing is tedious and tiresome. It is a wastage of your time, and businesses would never wish to lose customers due to such a trivial issue. Whether you are a start-up or an established business, kiosks covered in large format print posters comes as a convenient solution. The kiosk's portable size makes it possible to install it anywhere like building lobby, plaza, malls, restaurants, etc. but did you think how to garner the customers' attention to your kiosk? Paints need re-coating quite frequently when you use it on booths to maintain a clean look. Choosing beautiful and big
large format print
is one of the best ways to cover the kiosk's surface and enhance its look. Read on to learn more about kiosks and how custom large format posters and wallpapers help improve the look of the booth.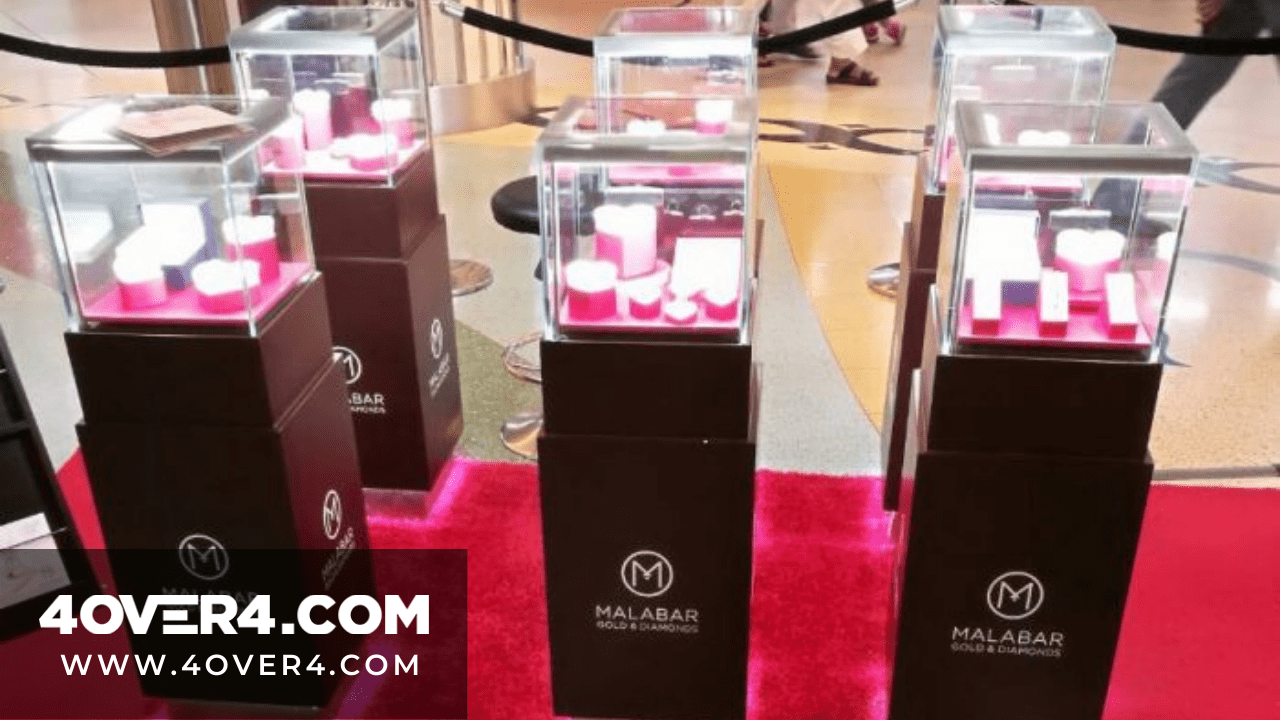 Source
Kiosk and Its Benefits
What is a kiosk? It is a self-service booth that empowers the customers or employees to perform a task at their pace and convenience. Kiosks give a fully interactive experience, and more and more people love it. According to 
Digital Age Today 2020 report
, the sales of interactive kiosks estimates to be $11.9 billion in 2019, and they are on the rise across the board. With the right idea and execution, a kiosk is just the thing to augment your organization's tasks.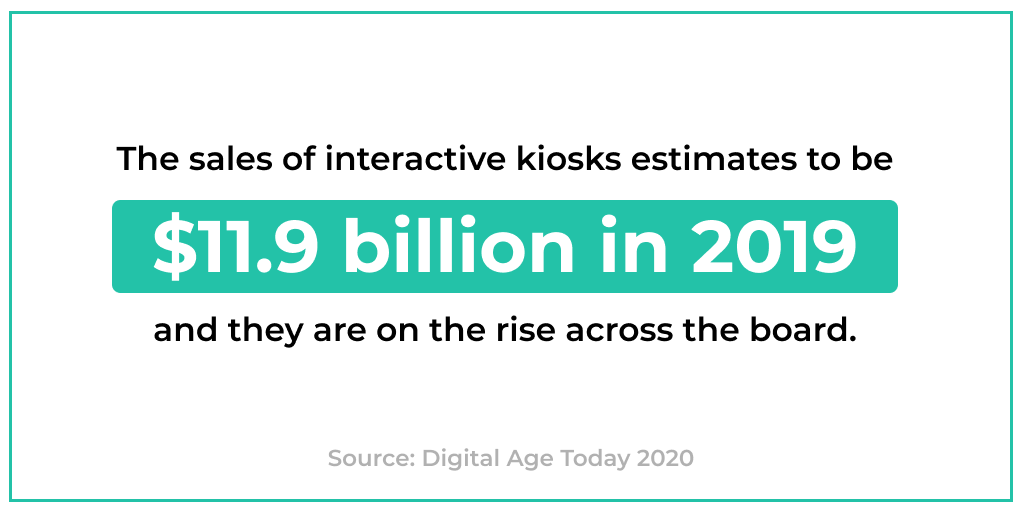 The best part is, as rental space is normally expensive, kiosks hardly take up any and are more affordable to set up. You can save a lot by installing a kiosk instead of renting an office or shop space. As the social distancing norm is a new normal, kiosk booth can be remote representatives of various businesses in a range of sectors replacing the manual activities or services. These machines are widely used to provide info or help, make payments, buy retail goods, place orders, advertise, wayfinding, and much more. It dramatically reduces your wait time. Now that you know about the kiosk and its benefits, would you like to install one? How would you make it attractive to your customers? Would you choose paint or large format print vinyl stickers or wallpapers? Let us delve deeper.
Large Format Print Vs Paint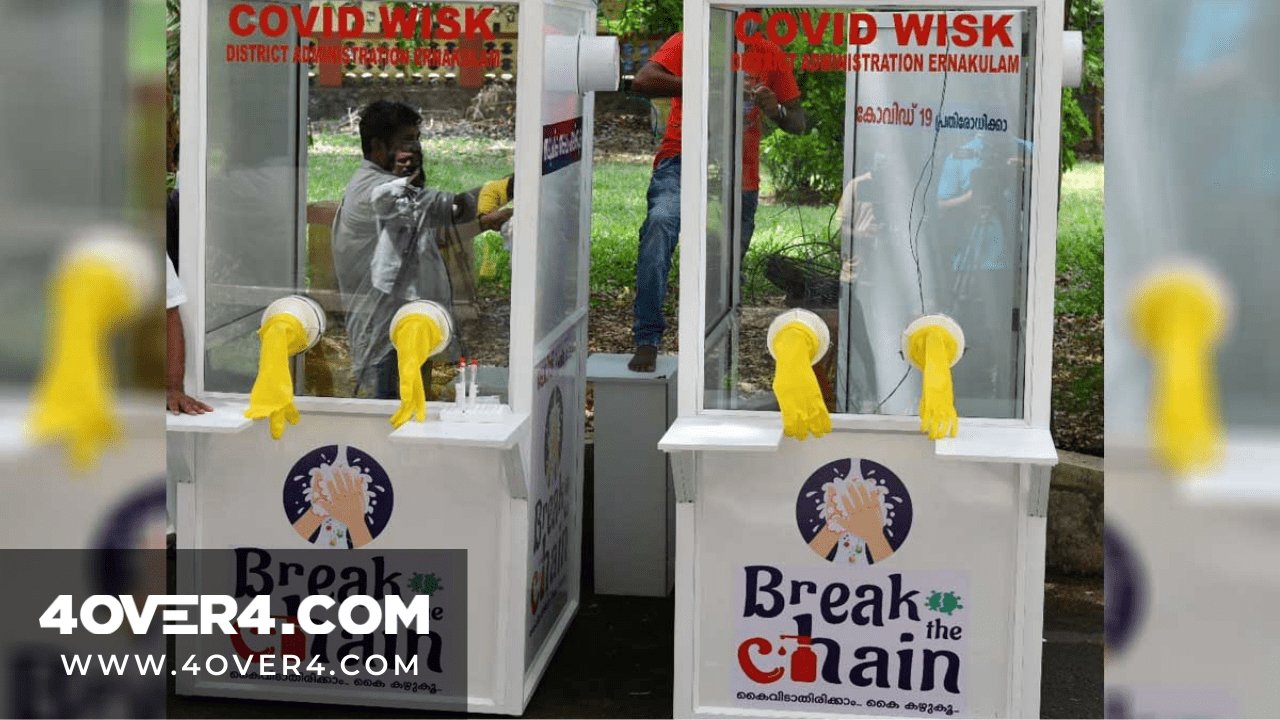 Source
Wrapping your kiosk with large format art posters or wallpapers instead of painting can increase longevity and make it more attractive. To retain the original body of the booth, choose covering its surface with large format prints over paint. It helps to protect the original body of the kiosk over a long time. You may brand it or add exclusive offers when you choose to wrap the kiosk surface with adhesive vinyl or wallpapers. Painting a kiosk can take a reasonable amount of time, whereas, choosing an adhesive vinyl comes with a sticky back for easy application. You can also choose from several colors when covering it with vinyl wraps.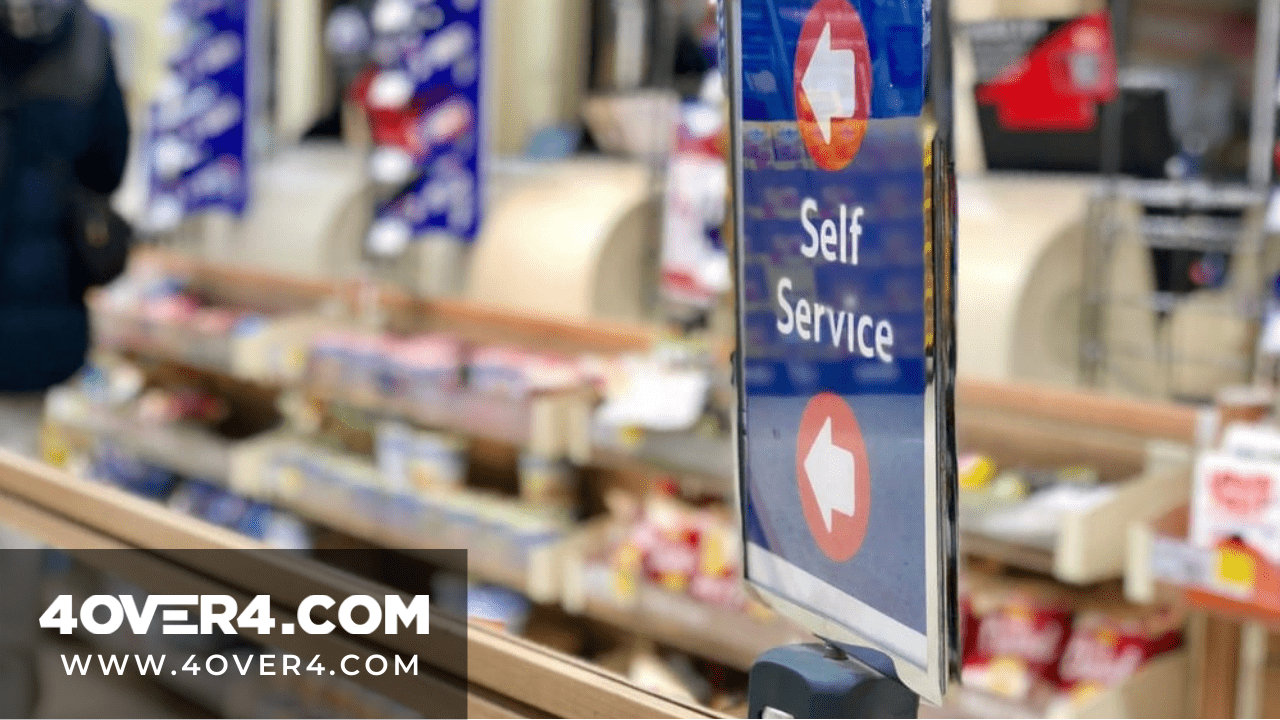 Source
Cleaning an adhesive vinyl wrap is easy and needs you to wipe down to ensure a clean look. Whereas, when you paint a kiosk it will need to be recoated every now and then. It will still contain hard to remove dirt and grime in nooks and corners, making it appear dusty. According to the global
Self-Adhesive Vinyl Films Market report 2020
, it will witness the highest growth in the near future. Therefore, choosing adhesive vinyl or large-format printed wallpapers for covering your kiosk surface is the best way o ensure an attractive look that will capture people's attention.
Why Should You Choose Large Format Print?
Large format printing provides several benefits to your printing projects. From getting a large display area for printing your discounts and products to offering the benefits of UV cured ink for making your wallpaper or adhesive vinyl durable, large format printing services benefits are immense. It also helps in withstanding any damages from harsh weather conditions like sunlight, heat, or rain.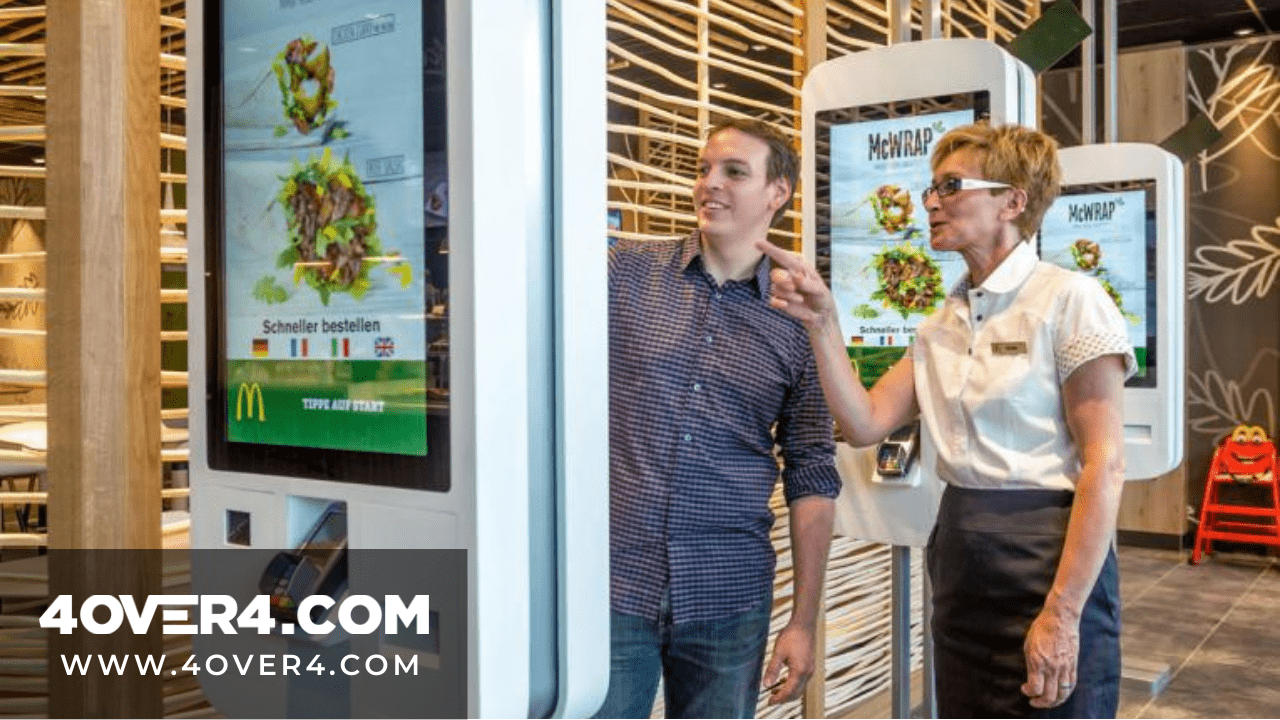 Source
Another advantage of large format printing is you can print it on several materials. You can print it on cloth, vinyl, glass, foam board, wood, glass, corrugated plastic, metal, etc. However, adhesive vinyl is the best due to its cost-efficiency, flexibility, and ease of installation and removal. Branding your kiosk is a matter of just some time with large 
clear adhesive vinyl
. I prefer adhesive vinyl and got it printed from 4OVER4, although not for the kiosk. I used it as window decals. They are easy to install and maintain.
Conclusion
No matter what your kiosk graphics need, large scale printing offers benefits of robustness and the right amount of space to display your business message in an eye-catching way. Large format print is an easy way to gain the visibility you need to stand out. I chose 4OVER4 for printing what my business needed. They are affordable and offer high-quality promotional materials for your business.