LinkedIn is the most notable business or career social media platform, with over 900 million members. Individuals can connect with their favorite brands and professionals on the platform.
Hence, including your profile on a business card is great. But do you wonder how to put your LinkedIn on a business card? In this blog post, we will show you that and more.
Should I Put My LinkedIn on My Business Card?
Yes, we recommend you put your LinkedIn on your card. Including your profile on promotional items will help to increase your visibility and make it easier for clients, employers, and partners to connect with you online.
A LinkedIn profile is the standard for professionals; including it on your business card will give your brand a professional image. We'd now explain how to put your LinkedIn on a business card.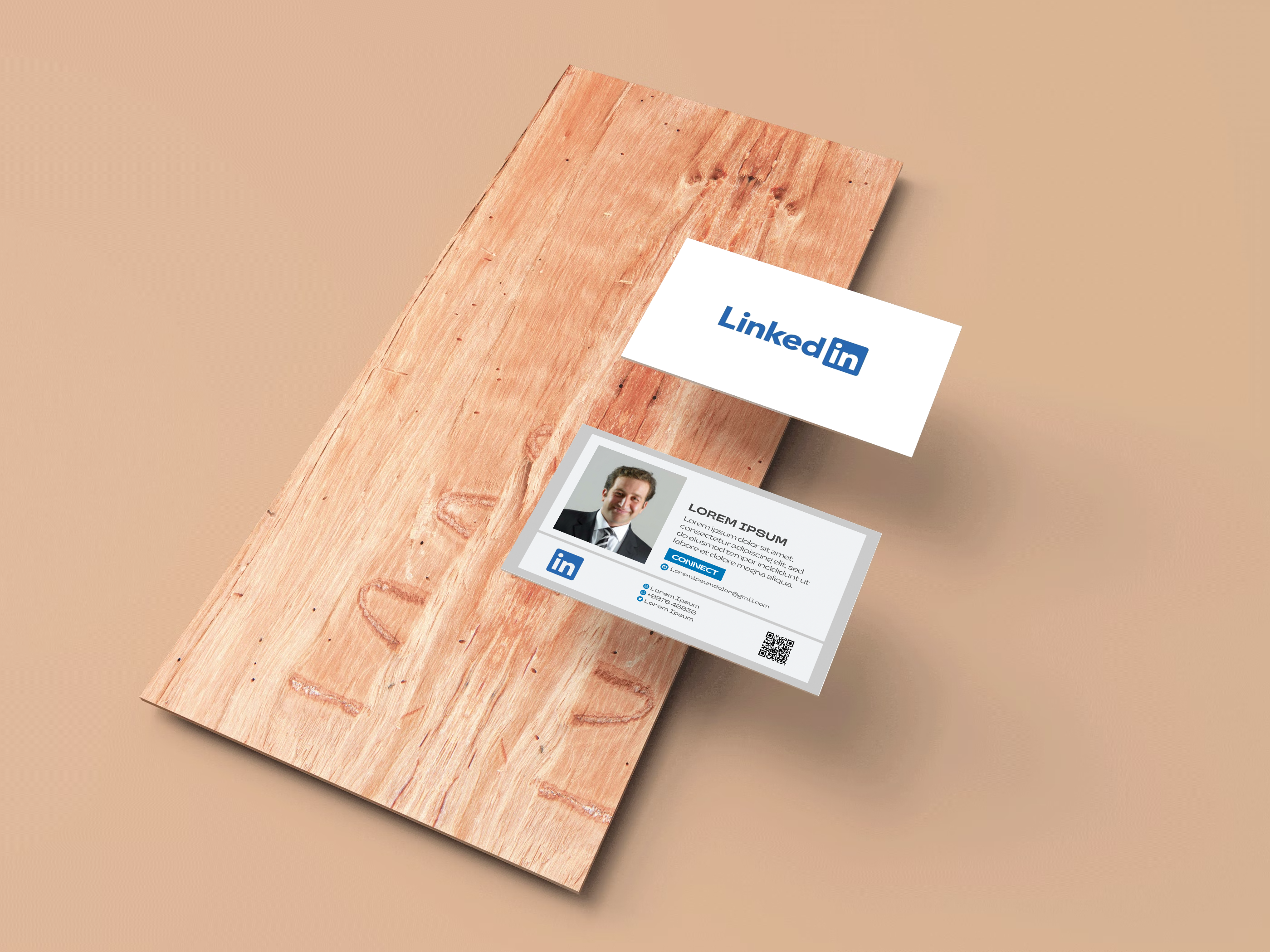 How to Put Your LinkedIn on a Business Card?
There are several ways to include your LinkedIn profile on your card, including:
LinkedIn URL
One of the simplest ways is by including your Linkedin Profile URL on your business card. You can include the URL underneath your name and job title. Use a custom URL that is short and easy to read.
To modify or copy your URL, click on your profile picture icon on the app or website, then click the "View Profile" button. You can then copy or share your URL from there.
However, we recommend you shorten your URL so it's easier to read by clicking on the "Edit public profile & URL" link. Despite the changes, your previous URLs will still redirect to your LinkedIn profile, so you don't miss a connection. Your URL should look like "linkedin.com/in/yourname" afterward.
LinkedIn QR Code
You can add a QR code to your card that takes people to your LinkedIn profile. This option will make it easier for people to connect with you. You can generate a LinkedIn QR code by clicking on the search bar in the mobile app and tapping the QR code icon. You must clear any search term in the bar to see the QR code icon.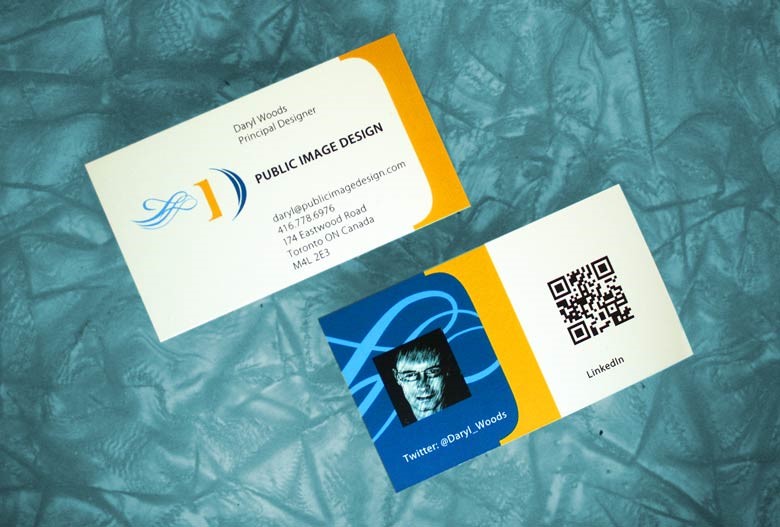 Adding LinkedIn Logo
You can add the LinkedIn logo to your business card, thus drawing attention to your profile. You can include your URL or QR code alongside the logo. Ensure to follow the platform's branding guidelines for using their logo.
Ensure to test your URL or QR code directs visitors to your profile before printing.
How to Print Business Cards with My LinkedIn?
You can use our free business card maker tool to design and print your card with LinkedIn on them. We offer thousands of customizable, professional-looking templates. In addition, you can print unique business cards, such as 3D Lenticular, Cotton, or Custom Shaped Collection.
4OVER4 offers unique card customization options, high-quality prints, and a fast turnaround time at an affordable price. With over 20 years of printing experience, we're the most reliable online printing service in NYC, USA. We welcome you to browse our catalog of eye-catching card designs to get started.
Also, you can check out a related article on including your Instagram handle on a business card.
Conclusion
You now know how to put your LinkedIn on a business card. The platform is the internet's business and career hub. As a result, it can help to make your brand more visible.
You should decide whether to use your URL or a QR code alongside the platform's logo. That way, clients and prospects readily connect with your brand.