Businesses today compete for market share. So customers are unintrigued by everyday marketing. For example, individuals may be unimpressed by a regular-looking business card.
But it's usually the little things you're missing, like a Painted Edge business card. We'd see what these cards are and how to make Painted Edge business cards.
What Are Painted Edge Business Cards?
Painted Edge business cards have a distinct, eye-catching appearance since we apply color to their edges. Regular card designs only bother with the front and back of your card, so Painted Edge cards are easily noticeable and intriguing.
Some upmarket brands use this technique to add style and sophistication to their card design. These cards also help creative brands and professionals showcase their attention to detail and penchant for elegance. But how do you make them?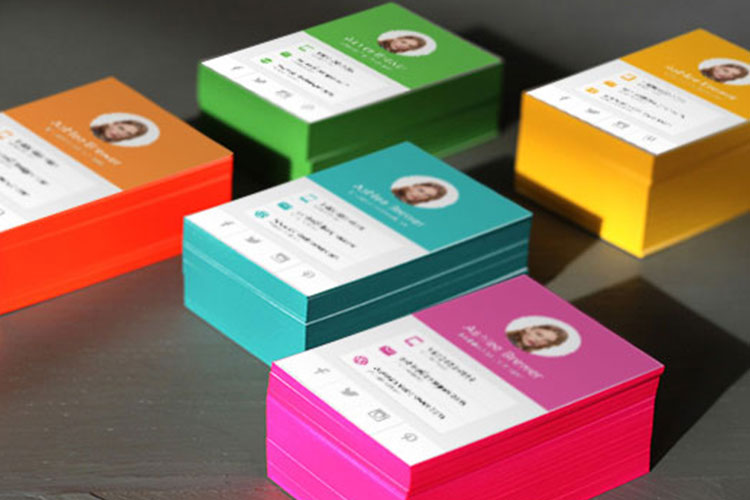 How to Make Painted Edge Business Cards?
You can get edge painting in these ways:
Paint the Edges Yourself
To paint the edges yourself, you'd need the following items:
Business cards

Paint in your desired color

Paintbrush

Disposable plate or palette
First, pour paint into the disposable plate or palette, then dip your paintbrush in the paint and begin painting the edges. You can neatly stack up your cards to paint more than one at a time. Ensure to spread the paint evenly for a uniform appearance.
Next, allow the paint to dry before handling them. And that is how to make Painted Edge business cards yourself. You can start handing them out when they dry.
Making these business cards yourself is fun, creative, and cost-effective. But the process is time-consuming, and the product can be better looking. So a better approach will be to order Painted Edge cards from an online service you can trust.
Order a Painted Edge Design Online
You can save time and effort by ordering Painted Edge cards from a trusted printing service. While this approach will cost more, it's a good idea since you can customize your order with your preferred paint color, and the finish is professional-looking.
In addition, edge paint is not noticeable or impressive on lighter cards. However, a printing service like 4OVER4 will recommend and preselect a higher-quality cardstock for you.
Our specialized printing equipment and color-mixing techniques produce high-quality cards that match your specifications.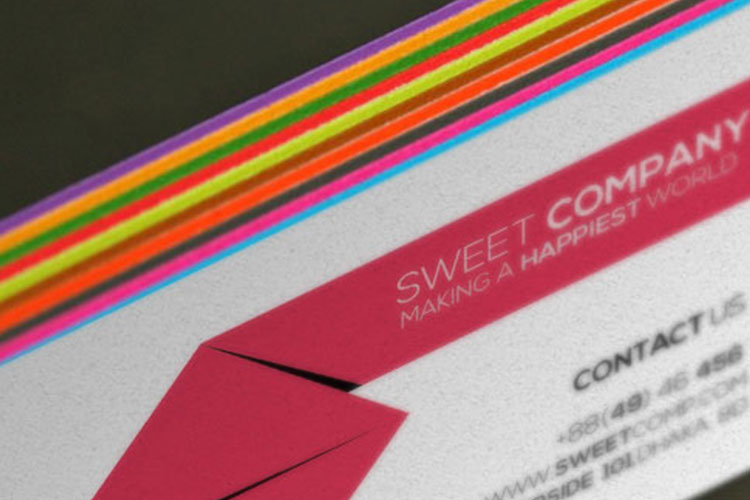 How To Edge Paint Business Cards?
So while you can make these cards yourself, ordering online is advantageous. To make your order, select customizations, such as your card size, paint color, and order quantity.
You can pick from 15 color options, such as black, blue, red, and pink. Alternatively, you can select a color mix option for Metallic and PMS colors. Also, you can order 250 or 2000+ cards depending on your needs, but you reduce the cost by bulk buying.
Our online proof option lets you preview your job before printing. You can make changes to your order and print when you're happy with the design.
After selecting your customizations, upload your artwork and input a delivery address or pickup method to complete your order.
Conclusions
Now you know how to make Painted Edge business cards. You're on your way to making impressive cards that will impact sales.
You can order today with us. We offer fast turnaround time (just 5 days), high-quality materials and finishes, several customization options, and affordable pricing. We'd be happy to help you ditch a boring business card for something more exciting!
Edge painting is just one technique to set your brand apart. 4OVER4 offers several business card printing formats that tally with your brand's values and resonate with your audience. For example, you may also like our Edge Gilded, Spot UV, or Die-cut business cards.
So, what card design are you ordering?