In a world where everyone is used to digital photos and Facebook memories, taking the time to create a personalized gift idea is the perfect way to show your love for someone. The focal point of a scrapbook page can be anything that you holoday shopping dedmands. That is why we want to help you surprise your nearest and dearest by teaching you how to make a scrapbook!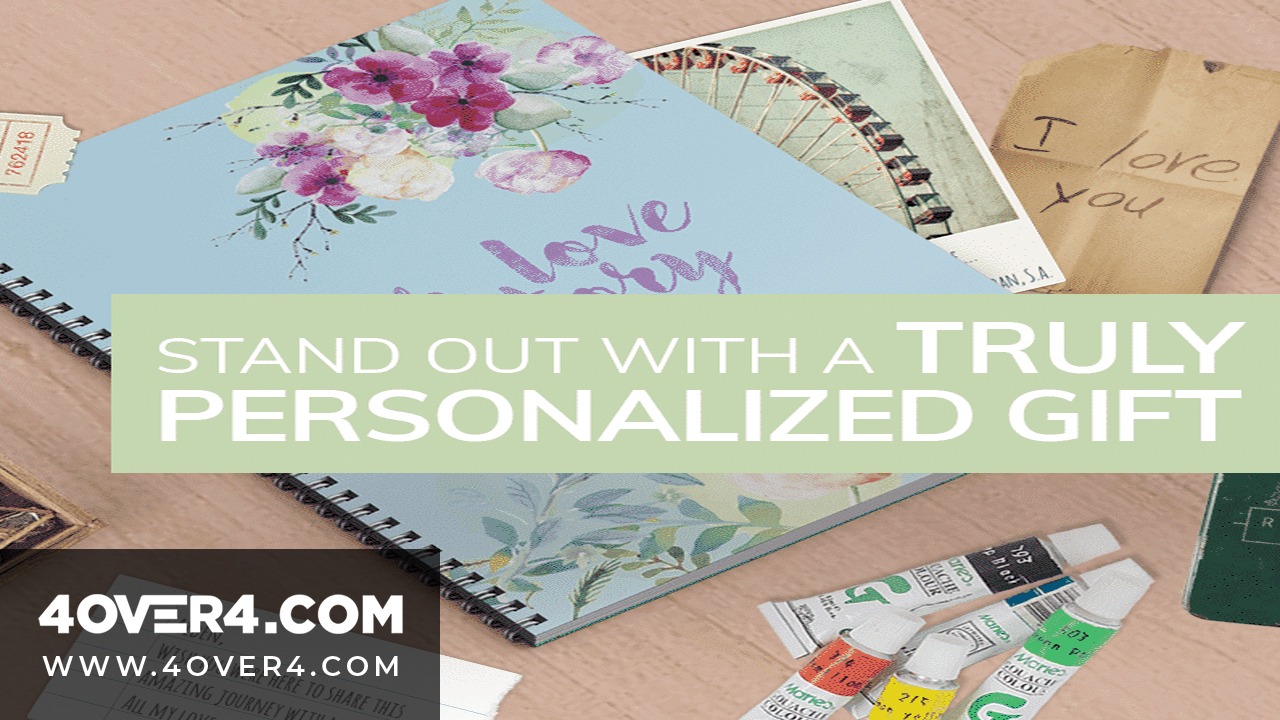 Keep in mind today's custom gifts and print opportunities are endless. So, you can bring whatever project you have in mind to life. All you need is your creativity and our resourceful quick guide. Let's get right to it and help you make a great gift for someone special.
How to Make a Scrapbook in 5 Easy Steps
Most likely, the idea of a scrapbook brings you back memories of schooldays, patterned paper, glitter, messy glue, and other scrapbook supplies. That's not the case anymore. Nowadays, you can digitally personalize the pages and simply add a few texture touches to the final product. Whichever direction you decide to take, here are 5 essential steps to making the perfect scrapbook and a handful of custom print formats to use. Step 1 - List the Important Information As with any other gift, the key to the perfect scrapbook is making sure it's about the person who will be receiving the gift. Make a list of all the things this person likes and the moments you two have shared together. That way it'll be easier to layout the photos you want to use and the materials you'll need. Step 2 - Gather Your Photos Traditionally, you would print your photos and paste them onto whatever material you use as a base. However, today's tools allow you to create and print your own collage. You can also edit your photos with emojis and text for extra personalization. Step 3 - Find Creative Add-Ons This is your time to think outside the box. Use glitter, hang tags, print custom stickers, or even use recycled wrapping paper. There are no rules on how to make a scrapbook, the sky's the limit! Step 4 - Let it Dry There are different ways to create a scrapbook. If you choose to make individual pages, please make sure you let them all dry before binding them together. On the other hand, if you choose to print a booklet first and then personalize it, take the time to let each page dry before working on the next one. Step 5 - Wrap it Up! Ok, you don't have to literally wrap up your scrapbook even if it is a gift. That being said, it is a present and you want to take care of every little detail. Our suggestion: customize a sales presentation box. Give it the theme you want and make a memorable gift.
The Beauty of a One-of-a-Kind Gift
The point of making a scrapbook is to show how much you love someone. It is such an unconventional gift that it will speak volumes about your affection for the recipient. Take the time, unleash your creativity, and make someone happy this holiday gifting season. Are you considering making your first 4OVER4.COM order? Don't hesistate to create something amazing and sign up now to get 30% OFF an upcoming order! Whether it is a mother day gift, father day gift, anything for the holiday season, or just a carefully crafted projects, 4OVER4.COM can help!