Aug 24, 2020 Clap 2368 ViewCopy Link
Foil business cards are made from a process called foil stamping. This is a versatile way of giving your cards a high-end customized look. If business cards were meant to have a bit of sass in them then the foil cards would win in this particular category. The foil touch of class has an amazing variety of effects such as ultra glossy colors, elegant metallics, shimmery pearl among others. According to data from Statistic Brain Research Institute published on SmallBizTrends, 72 percent of people judge your business according to the look of your business card. This means that you could have your business in the best business district in terms of operations but your business card will do the talking. A foil business card is an indication of higher value and quality. What's more, 57 percent of business people have tasted and seen the value of a business card. Question is, are you part of that percentage?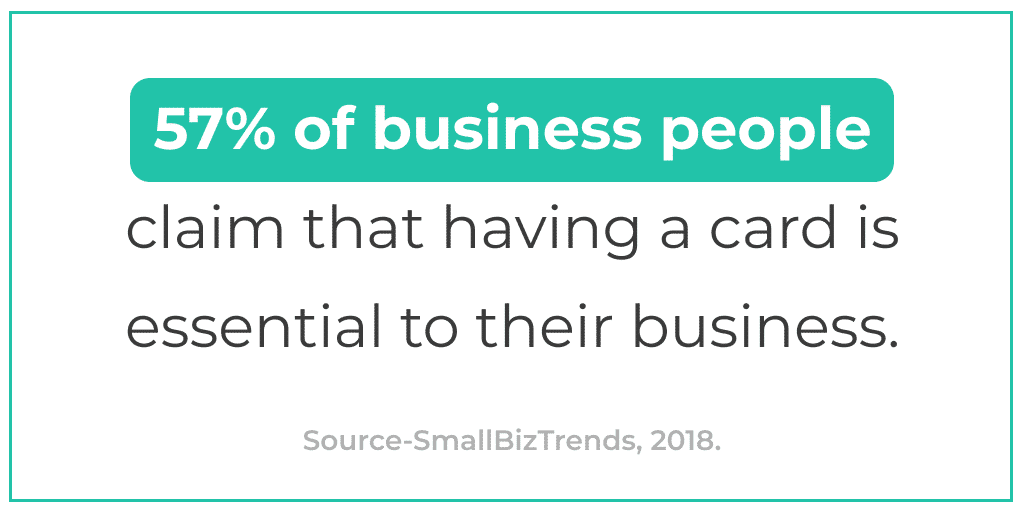 Hot foil stamping is a process that involves impressing a pigment or metallic foil to paper using heated dies. The stamp applies the foil onto the surface thanks to the high pressure applied. The foil card always stands out from the basic cards thanks to its distinctive attention-grabbing impressiveness. This gives you an upper hand in an already flooded market.
The Foil Business Cards Option Available
Well, I do not want to let you know how luxurious these cards can be without letting you know the options that you get to enjoy. You need to know your options so that you know what to try out. Now here are some foil types that will make your business card snack, crackle, and pop.
Metallic foil-this is a metal-like shine and shimmer that is availed in several colors like silver, gold, copper, red, green, and blue. So if you want gold foil business cards or even rose gold foil business cards, you know what type of foil is suitable.
Holographic foil- a hologram is used to create a dramatic high tech effect.
Gloss pigment foil- this has a high gloss non-metallic finish offered in numerous colors.
Special effect foil-this involves the addition of interesting appearance and textures to a surface.
Matte pigment foil-this is a dull non-shiny finish and looks great on deep solid colors. This is great for those who find the shimmer of metallic finish foil business cards a little too much.
What Materials Can Be Used In Making Foil Business Cards
Now just because foil stamping is a fabulous business card design doesn't mean that it will work with every material. Let me give you some solid advice. Foil stamping can work on almost any paper namely magnet, plastic, and synthetic. What you should not dare to do is to try this finish on linen and rough-textured surfaces. Now, how does luxury get embedded in a metallic business card foil design?
The Luxury Of A Foil Business Cards
Luxury refers to a state of elegance and great comfort. I have one question for you. Do your customers feel comfortable looking at your card or do they just have a fake smile and throw your card in the next dust bin they come across? Yes, people throw away a lot of business cards because they see no value in keeping them. Another question, would you throw away Richard Branson's or Elon Musk's business cards? Of course not. People take a card that has value so do not be fooled that business cards are irrelevant. Several aspects make the foil business card a carrier of luxury. Let us look at each of them.
The paper quality of foil business cards
We already mentioned that foil stamping can be done on almost every paper. Now here is where the rubber meets the road, no matter the paper you settle for ensure that it is top-notch paper. The reason why the standard business card is always good friends with the dustbin is that it oozes everything average leaving a lot to be desired. The standard paper normally has noticeable imperfections such as being too thin or bending. If you want to stand out in a digitally infested world then you have to offer the best-printed version of your brand.
The print quality
At 4OVER4, we advise our customers to go for the best quality so that we give them the best printing experience. We are not a cheap digital press that offers pixilated images. If you want the highest fidelity when it comes to text and imagery in your next order of full-color foil business cards then working with us would be a step in the high-quality direction.
The finish quality
The typical business card comes in two finishes, uncoated matte or full gloss. These two finishes always scream C.H.E.A.P. We urge you to go for something better like metallic business cards.
How To Achieve Better Results With Foil Business Cards
Now at 4OVER4, we love excellence and so we gladly share our tips and tricks. For better results, ensure that your foil business card coverage is less than 50 percent. Too much of something is a turn-off. Fonts smaller than 10 pt are a no go zone, especially with raised foil artwork. When you apply all the tips included in this article, then you can be sure that you will convey luxury with your business cards. For more on business card printing with metal foiling design contact us and if you are searching for where to get metallic foil business cards template, you are at the right place. As usual, I look forward to your comments. Cheers.