What is a business card? What are custom business cards? It is primarily a smaller version of your resume. Business cards reveal your identity. From who you are to what you do and how to connect with you, it tells everything to your prospects and customers.
Business cards affect how your business is perceived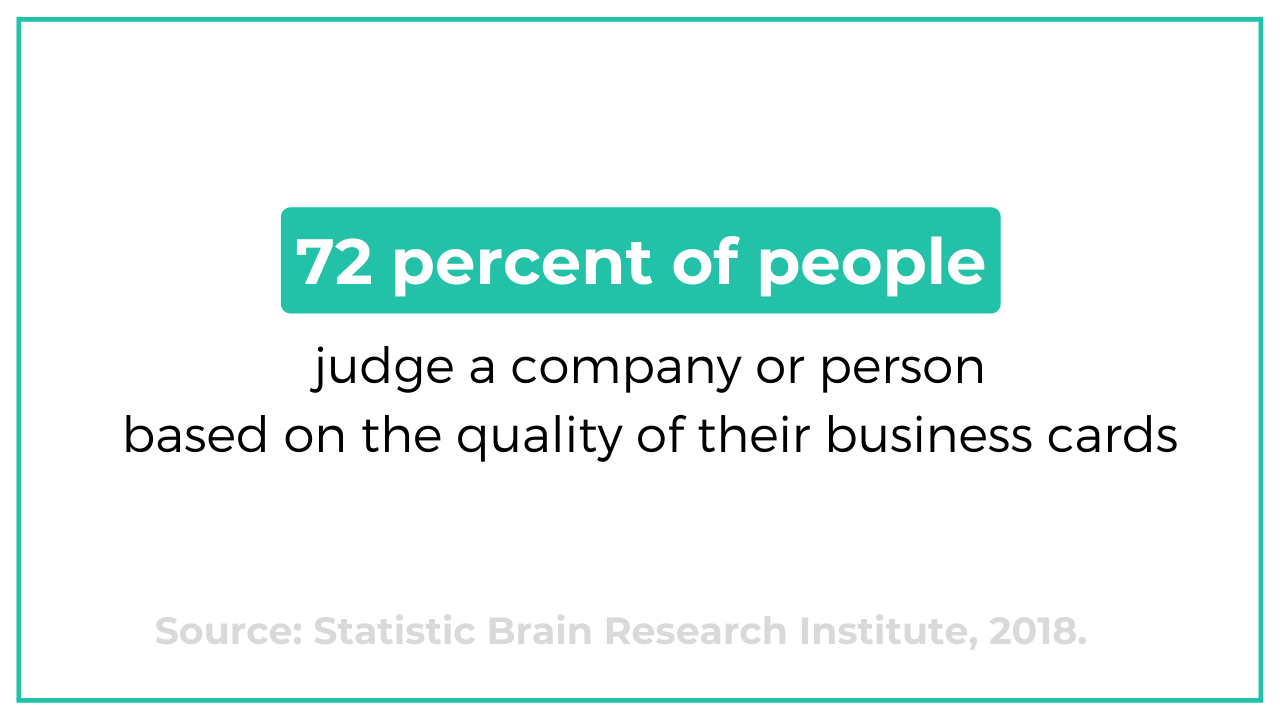 Business cards are so vital to the way the public perceives an enterprise as you may have heard the popular quote that says that a bad business card is worse than no business card. Statistic Brain Research Institute in 2018 conducted research on business cards and they found out that 72 percent of people judge a company or person based on the quality of their business cards. And 39 percent of people would choose not to do business with a company if they had a "cheap-looking" business card. The uniqueness of the custom business cards like paper stock quality, colors, etc. also helps people to gauge your achievements and success level so far in your business. Once you have made up your mind on the business card design and the message you wish to add to it, the next decision that you need to make is the number of cards you need. Do you know how many custom business cards an entrepreneur needs?
Determining the number
Deciding on the number of cards might seem to be an easy task on your to-do list, but it isn't very easy to make the right choice. Firstly, you need to decide on colors, thickness, number of die cuts needed, and more. All you need to do is determine the most affordable cost per business card that fits within your budget. When an entrepreneur orders custom business cards cheap, or expensive, you need to keep two things in mind: when you order less, you may end up paying more for each card or run out of your budget. Ordering too many can cross your budget level, and you might need to compromise and then design your own business cards as.
Things to consider while deciding the number of custom business cards
Frequency of re-branding your custom business cards
Consider the kind of business you are in. For instance, if you are in the artistic field, re-branding and making your own business cards can be once or twice a year, whereas, for an accountant or attorney, one creative business card can go on for years.
If information included in the cards will be outdated
Have you printed any info on the card that might need a change soon? For instance, are you looking forward to adding new services in the coming year, or will you be changing your address or phone number? Is your website under maintenance or having a major redesign? You must consider all this before printing the bulk business cards.
Plans to attain new accreditation or qualification
If you are planning to add an accreditation and qualification to your existing resume, it is always better to order the number of cards that would last until you attain it.
If you work online as a freelance professional networking online, 100 to 500 cards are enough for you to last throughout the year. It is essential to put relevant information such as your email address and website and leave out your physical address. From custom-designed soft-touch and die-cut to mini cards and over-sized cards, our customer service team can guide you with all. Our high-quality, full-color premium recycled paper stocks and finishes make us one of the most trustworthy business card printing services online.
Custom Business card ideas that will bring your business success
3D Lenticular business cards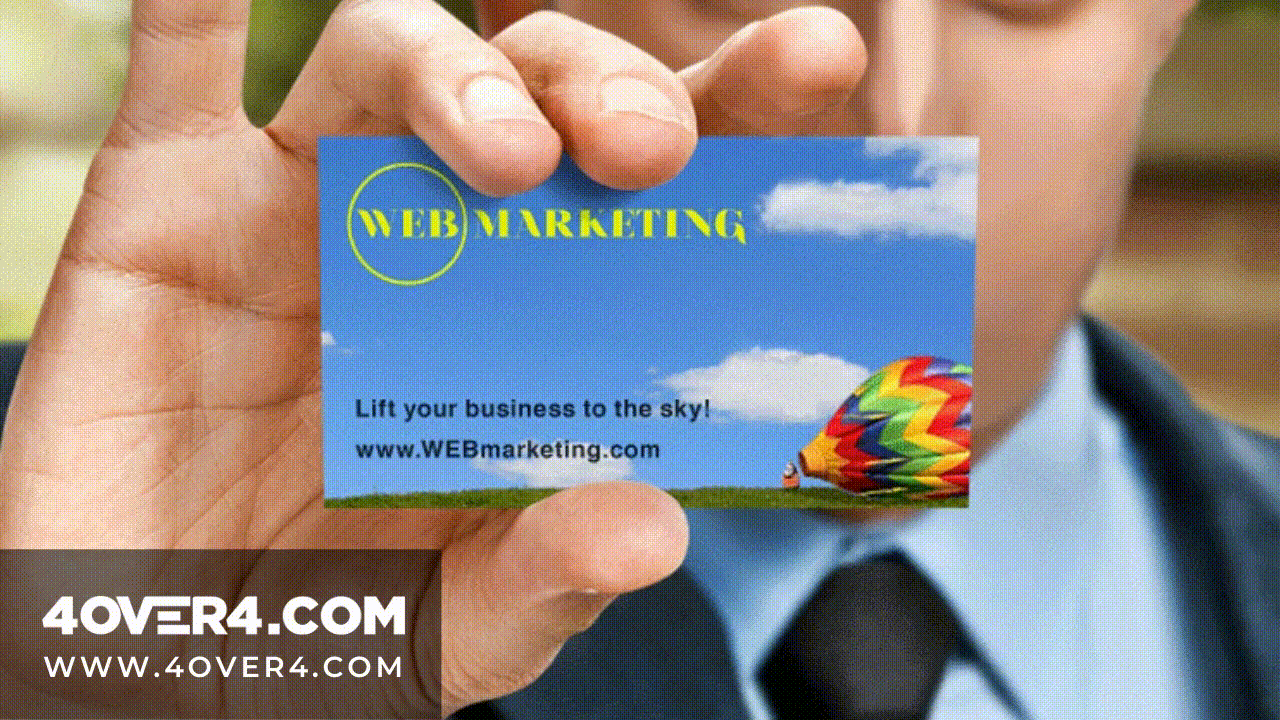 The 3D lenticular custom business cards are rising in prominence because of their uniqueness. They simultaneously present two to three pieces of information in one card and it gives your company the opportunity to stand out. Shaping the way your business is perceived will be very easy with these amazing ambassadors. They are durable because of their thickness and are mesmerizing to the human eye. Most importantly, they are viewed as a premium, which makes people see that you offer quality and excellence in your products.
Majestic custom business cards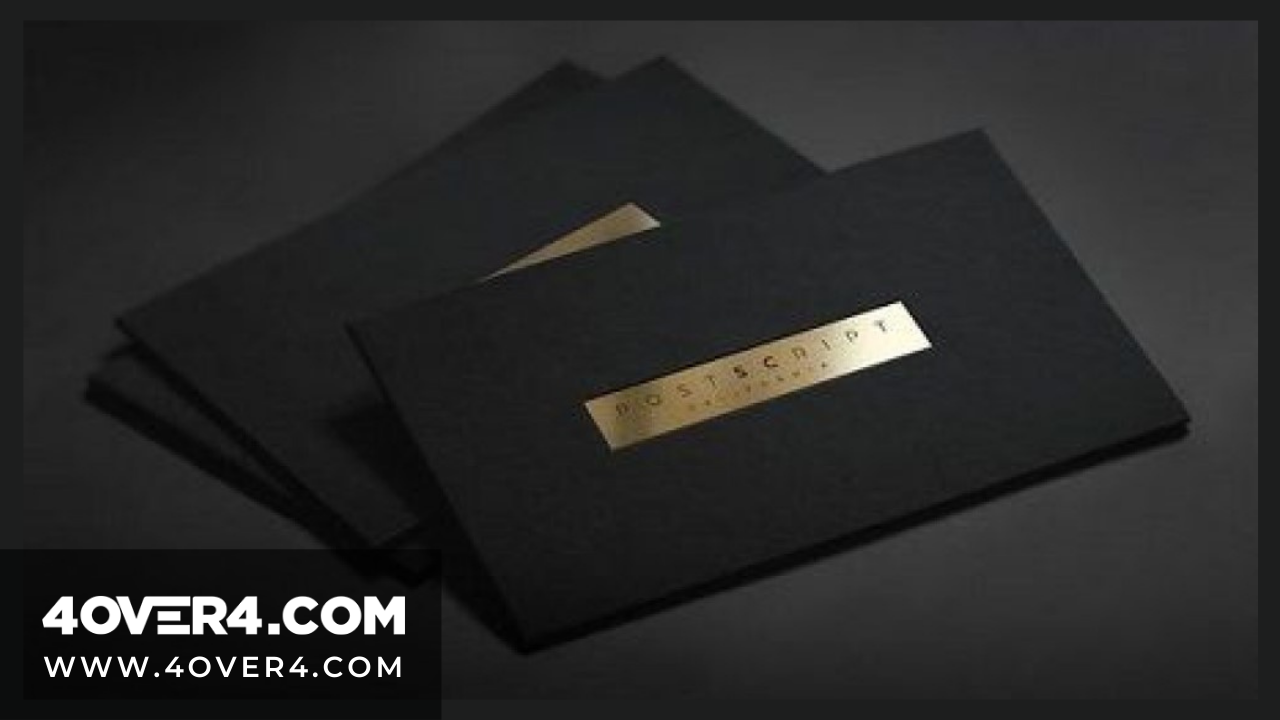 Source This is an exclusive product from 4OVER4. By exclusive I mean that there is no other company in the market that is offering this particular product. What makes them special? As a company, we have been in the printing business for 20 years now and we have decided to combine the features that make successful custom business cards all into one. Here they are:
Foil stamping(Silver, metallic, gold, blue etc)
Velvet or silk lamination
Embossing or debossing
Credit card thickness (48pt and 32pt)
Edge painting (optional)
Die-cut business cards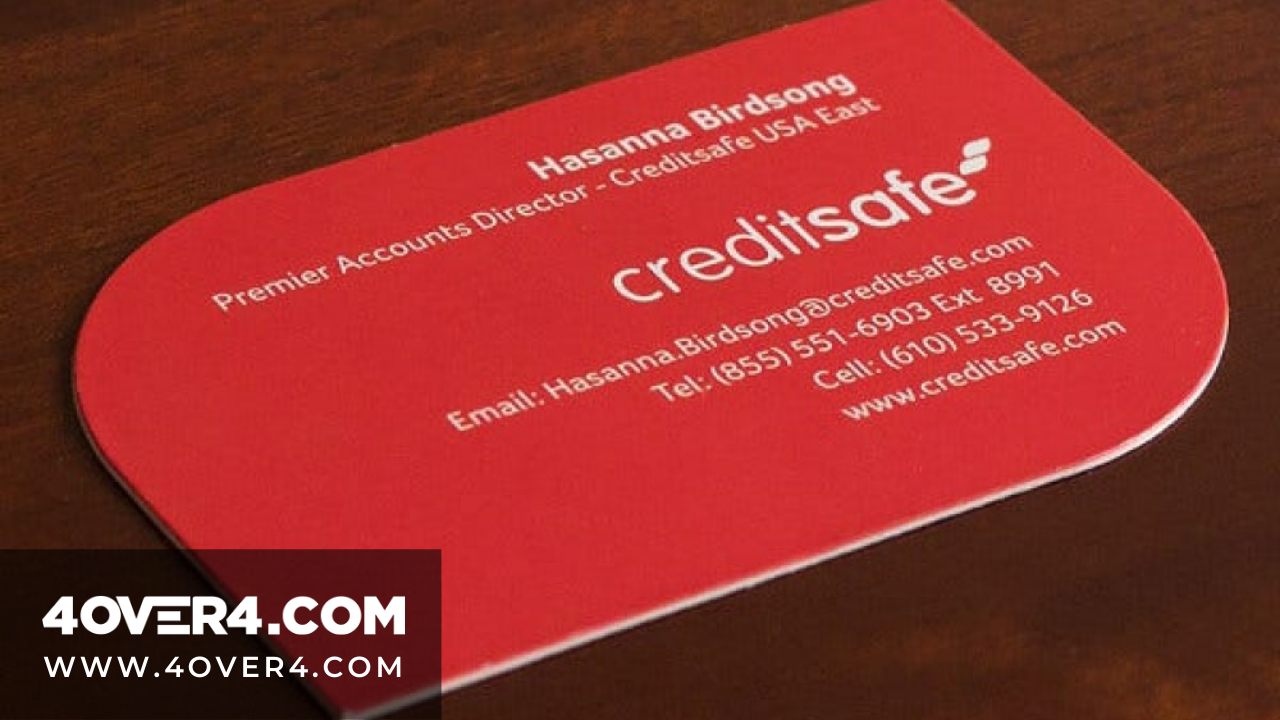 Source One thing that makes die-cut custom business cards a force to reckon with is their power to deconstruct the norm and create their own world. A die-cut business card is made from a special razor called a die, which cuts the card into whatever shape the customer desires. For instance, businesses in the agriculture sector can make business cards that assume the shape of a leaf. A die cut business card is a sure way to represent your business in a unique style. As you have them made in a shape that best represents your products while at the same time leaving an unforgettable impression.
Where can I get custom business cards?
Log into 4OVER4.com and see the large pool of business cards that you can choose from. There is an online calculator for each product and their respective sizes. You can check which option best suits your business and won't break the bank.