Did you know World Tourism Day is commemorated every single year on September 27? Yeah, that's right! Ever since 1980, the United Nations World Tourism Organization has celebrated this day in order to foster awareness of the pivotal role tourism plays in the community and celebrate the advantages of worldwide travel. Unlike anything else, travel allows us to step out of our comfort zones to explore beyond our surroundings, awakening a reverence and deep respect for the world around us. While learning about other cultures enhances our everyday lives, making us richer, connecting with new people dramatically deepens our understanding of the diverse customs and languages of other nations.
8 Instagram Users to Follow on World Tourism Day
In honor of World Tourism Day, we scoured Instagram and collected some of the most ambitious projects featuring meaningful travel experiences around the world. To serve as inspiration, here are eight accounts from some of the best travel photographers and explorers you should follow. Perhaps these incredible travel shots will give you an extra push to fly to parts unknown!
There's a reason why Hiroaki Fukuda has over 558k Instagram followers and counting: his snaps can only be described as awe-inspiring! This photographer's strengths lie in capturing incredible moments in time and storytelling. Some photos feature incredible landscapes while others give a unique look into everyday life. Either way, after swiping through his inimitable snapshots, there's no disputing Fukuda's talent!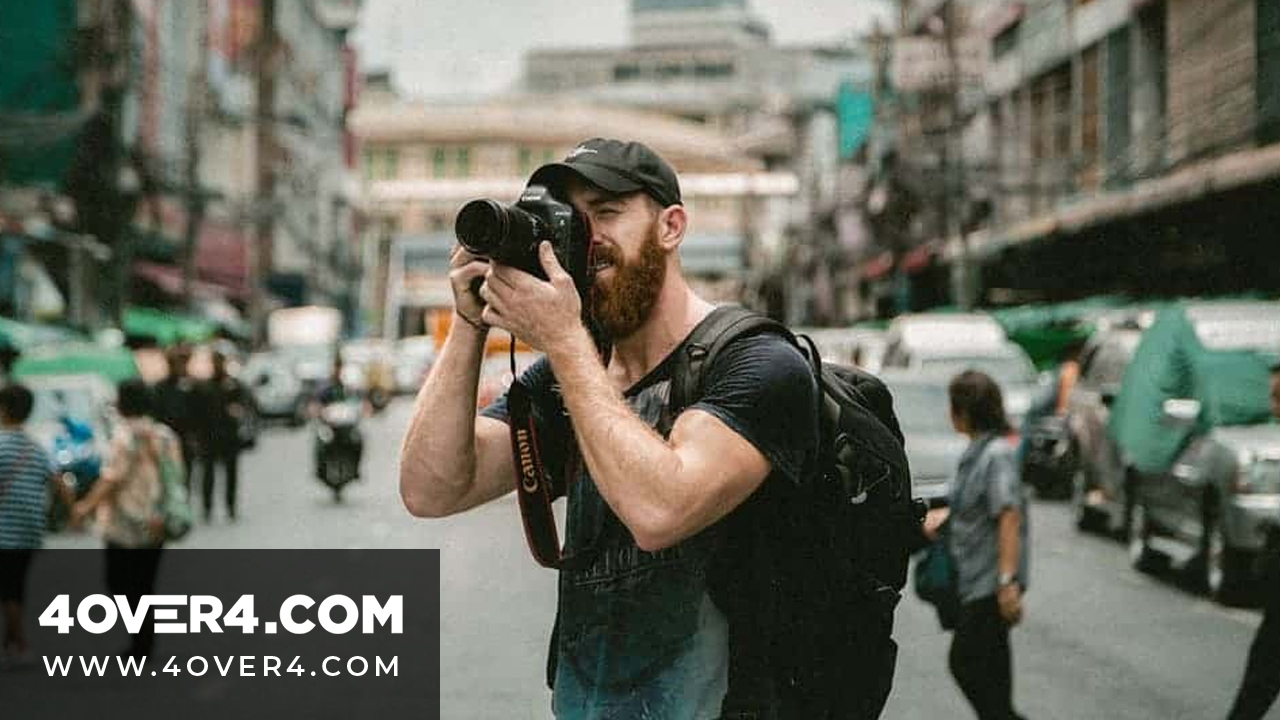 Time stands still in moments like these 🌆The last of the series w/ @OMEGA Speedmaster #Moonwatch #OMEGAmychoice #ad
Una publicación compartida por Hiroaki Fukuda (@hirozzzz) el 27 de Abr de 2017 a la(s) 9:57 PDT
As the owner of Vagabundo Magazine, it's certainly no surprise that Brendan van Son's photos make followers eager to fly to a new destination. Nearly 80k followers travel the globe with him via these amazing everyday life and landscape shots. This adventurous travel photographer and writer, also records his escapades on his travelogue, taking his readers along on his fun journeys. With his feed, van Son gives fans a glimpse of some of the globe's most gorgeous places!
Manhattan-based travel photographer Kirsten Alana has one of the hottest Instagram accounts at the moment, with over 228k fans already subscribed to her feed. She posts some amazing shots of her travels around the globe, and most posts come with an informative description of the places she's shooting and visiting. You'll feel as if you were living the travel experience with each blog-worthy caption and captivating image impressively shot with her iPhone!
Theodore Kaye's stunning photos have been published in renowned publications like The New York Times. His Instagram snaps are so impressive! Taking a glimpse into his account will give you a unique insight into the lives of people living in Southern and Central Asia, in addition to Greater China. This expert has a one-of-a-kind knack for snapping photos of people in their everyday lives and granting his over 23.5k followers a chance to experience a range of cultures!
With over 641k followers, Brooke Saward is only in her mid-twenties, yet she's already visited more countries than most of us reach in a lifetime. Some of her favorite destinations include Russia, Morocco as well as South Africa. She's a pro at distilling the essence of a locale down into a range of meticulously-selected shots. Whether she's lounging on a rooftop in the Amalfi Coast or adventuring through bamboo forests in Japan, she always leaves followers wanting more!
Ever dreamt of becoming a pilot? Adam Senatori's Instagram feed may be the thing to push you! Having flown over 6,200 hours throughout his career, this aerial photographer from Madison, Wisconsin, has snapped some very impressive photos of the world. His account is a series of extraordinary shots that give your average Joe the opportunity to see the globe through the eyes of a pilot. Think the world is an ordinary place? Senatori's photos will make you think again!
Southern California-based Kyle Miller takes colorful, clean snaps showcasing the true beauty of natural wonder. No inhabitable land, town or city comes even close to conveying the sheer wonder this travel photographer takes in the wild. Follow his Instagram account just as his 21.4k fans do to discover his mastery of finding the best light ever to portray Mother Nature and the relevance of our relationship with her.
Una publicación compartida por kyle (@_kmil) el 30 de Ago de 2017 a la(s) 6:16 PDT
Hailing from Australia, Lisa Michele Burns account takes fans to a dreamlike trance with snaps from the world down under in addition to mystical captures from above. She is the editor and founder of The Wandering Lens, travel photography and destination guide. This explorer documents her travels on her account showcasing an array of mesmerizing photos. To learn useful tips and tricks on how to best capture your upcoming adventure visit her website at www.thewanderinglens.com.
Now it's Your Turn
As you can see, this is just a glimpse of all the travel photos that can be found on Instagram. With fearless photographers who are devoted to exploring the world around us, travel photography lets us truly appreciate every single corner of the globe. It's an inspiration! Are you an amateur or professional travel photographer? Now it's your turn to take your stunning work from digital to print with custom canvas prints, calendars or postcards! Did we mention we have a myriad of specialty finishes to make your prints even more visually striking? Which of these travel photographers is your favorite? We'd love to hear your thoughts. Please feel free to leave a comment below. Don't forget to follow themr on Instagram and get inspired – Happy World Tourism Day!