If you're a graphic designer on the go or just on a tight budget, f
ree online tools can certainly make your life much easier
. But, with a large number of tools available on the Web, it can be overwhelming for inexperienced designers to take advantage of the available resources.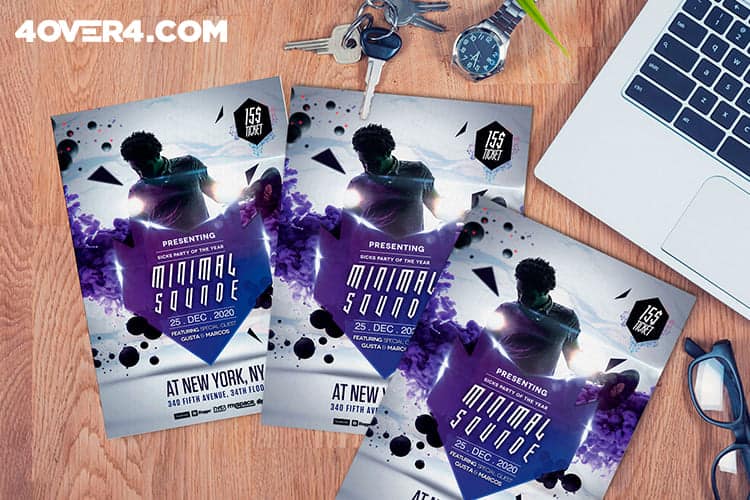 Knowing a thing or two about printing
high quality flyers
, we decided to help you out!
This post is all about finding the most useful online tools for designing attention-grabbing flyers
, one of the most cost-effective and customizable marketing formats in the professional printing business.
We  did a little research and compiled our picks for the best free flyer templates and awesome online tools you probably didn't know about.
Available in PSD format, these pre-designed templates are ready to be customized
with your client's colors and corporate image using Photoshop – a piece of cake!
Now you will be able to print flyers quickly, without breaking the bank.
We hope you get inspired with this compilation of free flyer templates that have been shared by other professional designers. Here's a look:
[caption id="attachment_7467" align="aligncenter" width="460"]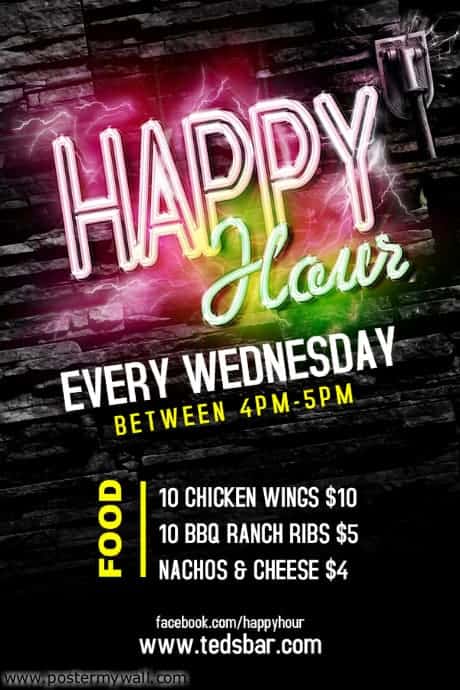 Image published by PosterMyWall[/caption] Don't you love the look of this high impact flyer design by PosterMyWall? We do! PosterMyWall is an easy-to-use online tool that allows you to totally personalize your flyer template with a myriad of one-of-a-kind background options. More importantly, it's no cost whatsoever! Just pick the flyer template, pick the background, add images, photos, and text wherever you want.
Last but not least, this website lets you apply a brilliant effect with its amazing Flyer Maker prior to downloading. As easy as 1, 2, 3!
Free Latin Night Fever by FlyerHeroes
[caption id="attachment_7468" align="aligncenter" width="670"]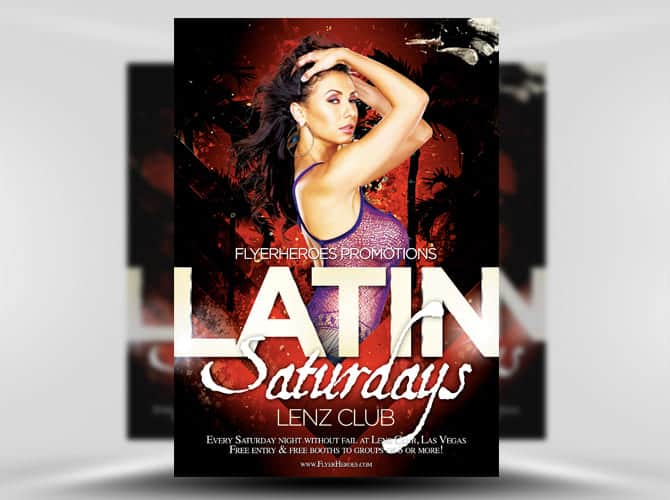 Image published by FlyerHeroes[/caption] This striking flyer template featuring a bold color combination was designed by FlyerHeroes. Doesn't the white text stand out from the red and purple background beautifully?! With new templates added regularly, FlyerHeroes' unique flyer templates can be used for personal and business purposes, from restaurant flyers, to real estate flyers, to club flyers and more.
They also carry free community flyer templates, as well as seasonal flyer templates. More importantly, FlyerHeroes offers no download limit – you can get as many flyers as you want! Now that's awesome!
[caption id="attachment_7469" align="aligncenter" width="500"]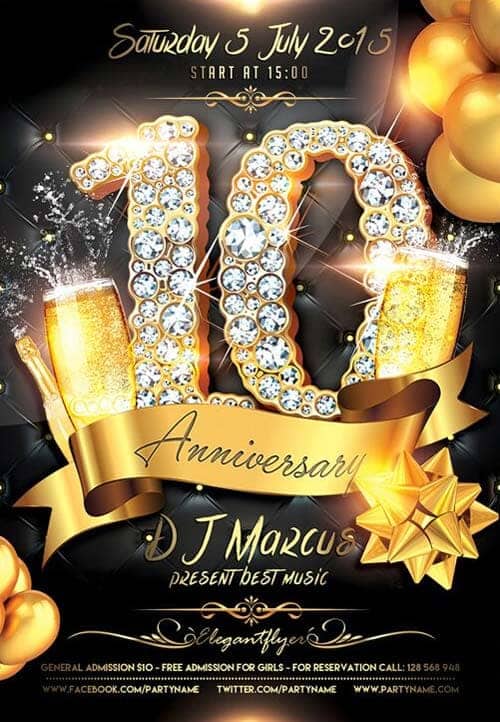 Image published by Free PSD Flyer[/caption] This freebie featuring lots of bling was beautifully designed by Free PSD Flyer to promote classy parties at sophisticated venues. We absolutely adore how the champagne glasses next to the gold ribbon add a touch of pizzazz.  Free PSD Flyer offers a vast selection of templates to promote any startup business or event that, just like this one, will blow your client's minds away. As you can see, this website can help you create highly-professional promotional graphic material.
[caption id="attachment_7470" align="aligncenter" width="810"]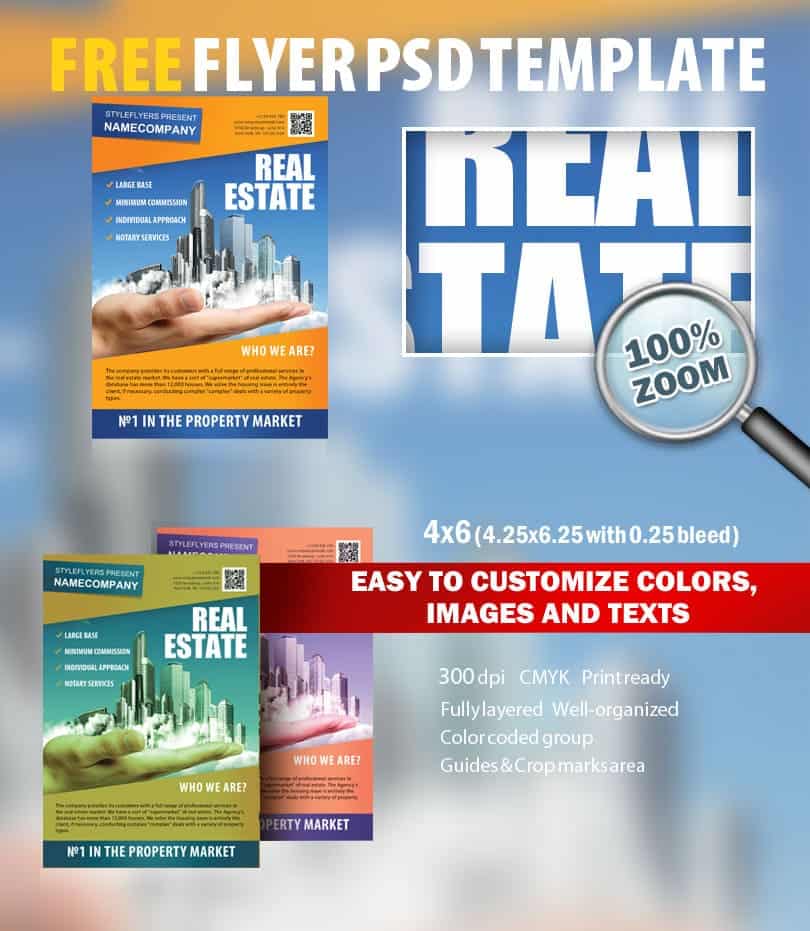 Image published by Styleflyers[/caption] This collection of Real Estate flyer templates designed by Styleflyers is so, for lack of a better word, stylish! What real estate agent wouldn't want flyers as eye-catching as these. If your client is a real estate broker, you're flyer downloaded at Styleflyers will be a hit! He or she will get lots of business thanks to these impressive flyers. Keep in mind that you can pick the color combination that suits your client best – it's fully customizable!
Styleflyers provides designers with a broad range of high quality, full-color templates that can be downloaded day in and day out.
Indie Rock Concert by Awesomeflyer
[caption id="attachment_7471" align="aligncenter" width="755"]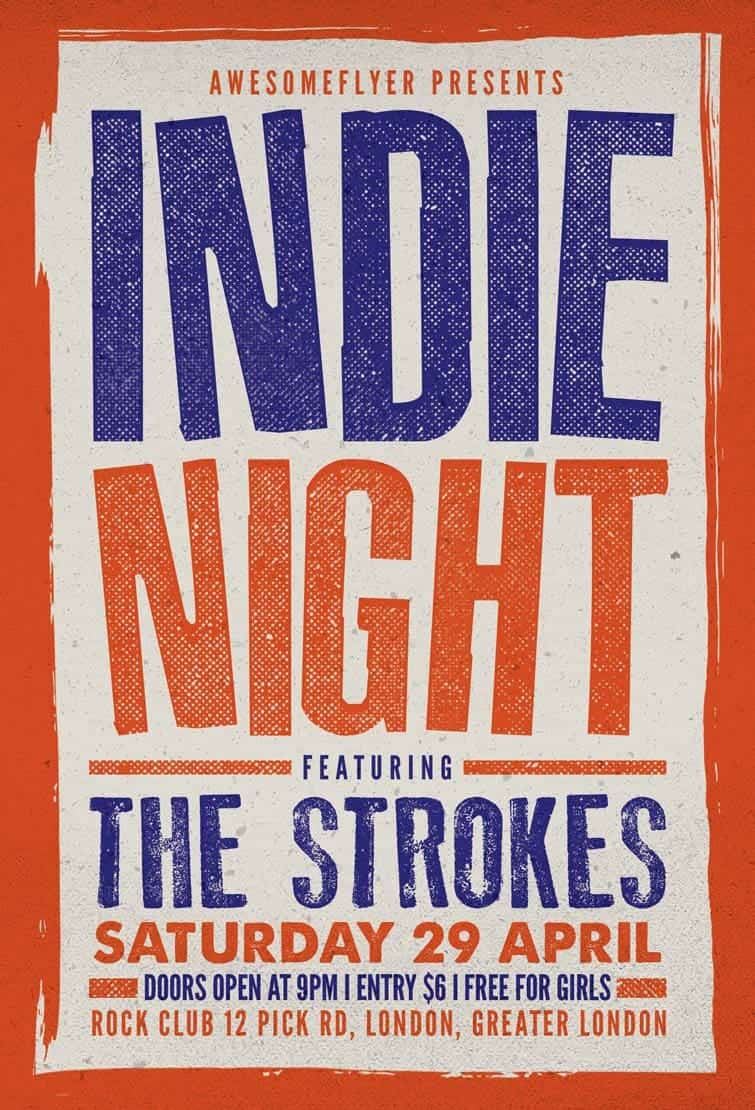 Image published by Awesomeflyer[/caption] This freebie with a festive spirit was designed by Awesomeflyer to promote a rock event. This print ready template lets users personalize the information, photos and colors. It's so simple! Trust us, we've tried it. Once you're done customizing the flyer template to meet your client's needs to the fullest, you can easily download it.
Awesomeflyer has hundreds of exclusive flyers available for every purpose, from promoting new businesses or special offers to advertising chic events. The templates are divided into a range of categories for designers to choose from including promotion, club, party, electro, DJ event, EDM, techno, trance, dubstep, Night Club, Christmas, New Year, Easter, Anniversary and Birthday Flyer Templates for Photoshop.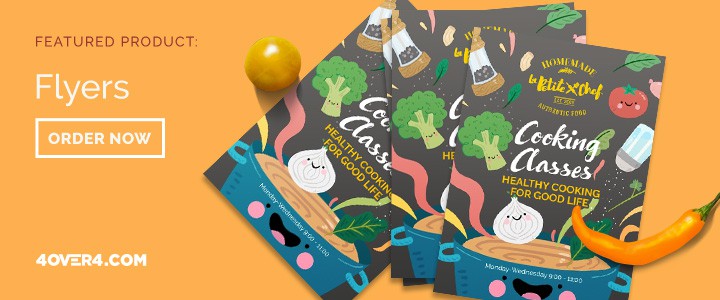 There you go!
Five inspirational free flyer templates and clever tools for graphic designers. Start using the available resources and provide your clients with exceptional service and the professional marketing print materials they deserve. What are you waiting for?
Did we miss anything? Leave a comment below and tell us, as a professional graphic designer, which one is your favorite. Don't forget to share your experiences in order to help novice designers get a good start. Please feel free to browse our entire line of products for innovative ideas to get your new print projects going. We're offering users who create an account an extraordinary 30% off any print product on their first order!