Picture this! You are shutting down the fashion runway. Your boutique business is a whirlwind of fabulous designs and jaw-dropping ensembles. But wait: something is missing? A business card that will truly showcase your brand. That is what this article is about. Together, we are going to examine fashion boutique business card ideas that will make you the talk of runways.
Creative Concepts for Fashion Boutique Business Cards
As a fashion boutique owner, you understand the power of making a lasting impression. So you need fashion boutique business card ideas that exude creativity and leave everyone with a smile on their face. But what are important considerations that will make your design remarkable?
Unique shapes: Trying out unique shapes can differentiate you from the competition. Cards shaped like handbags, sunglasses, or stylish hangers can make recipients develop a deeper connection to your brand.
Materials: Low-quality cardstock? It's a no-no. Prospects might see you as unprofessional and lacking attention to detail. Go for stocks like cotton, silk laminate, velvet laminated, or spot UV business cards.
Creativity: incorporating vibrant colors, bold patterns, and imaginative designs, can capture the essence of your boutique. Also, you inspire trust and credibility when you use geometric shapes and funky illustrations to demonstrate your expertise.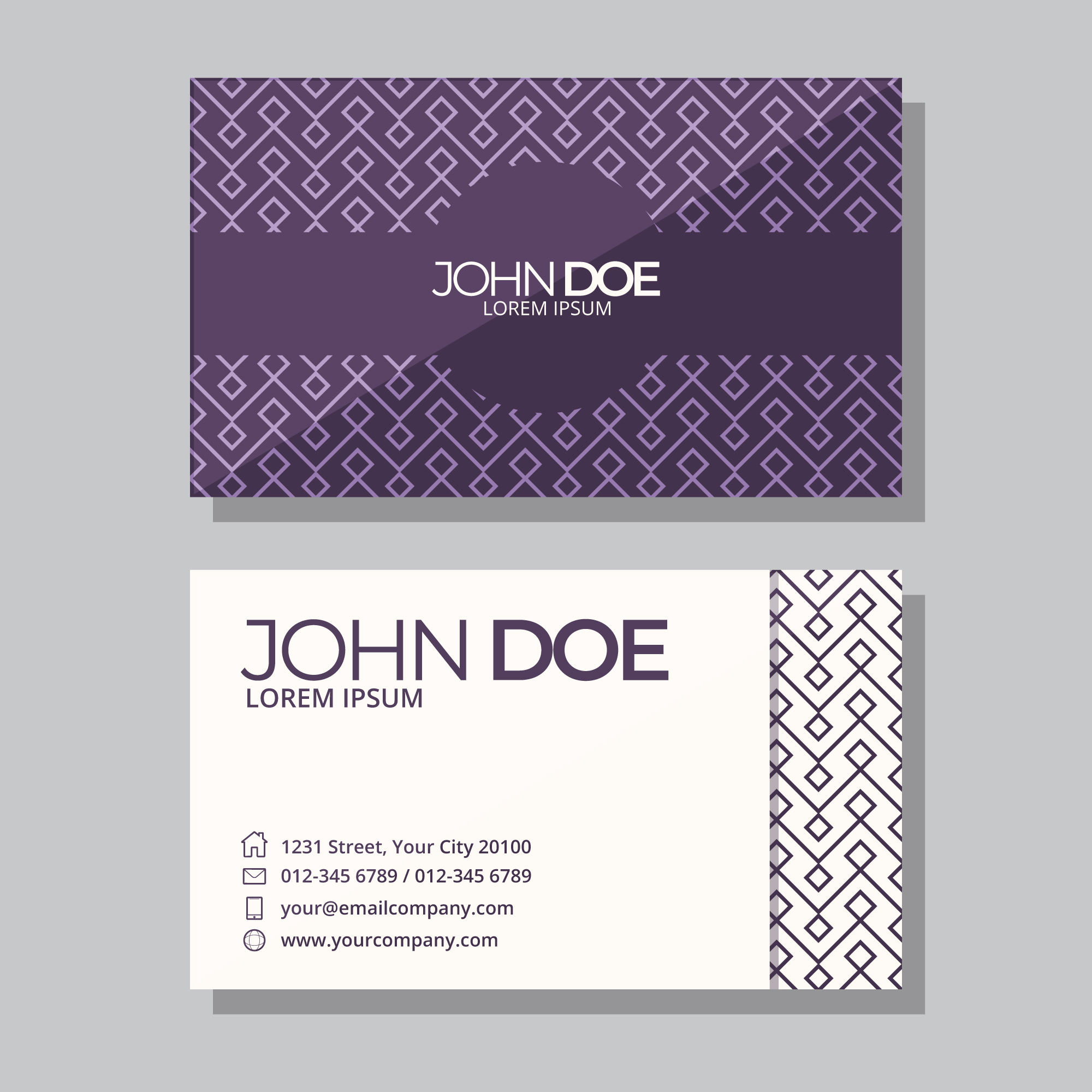 Interactive elements: get ahead of the competition by including a QR code in your card design. Link the QR code to exclusive fashion tips or behind-the-scenes videos, You can generate your unique QR code from 4OVER4 with a few clicks.
Fashion Boutique Business Card Ideas
Here are things you must keep in mind when designing your fashion boutique business card ideas.
Consider using fashion-related materials like dresses, accessories, or fashion icons in a fun and quirky style. These elements can add a touch of fun while representing the essence of your boutique. Our cotton business cards are popular because they are quite luxurious and communicate professionalism and quality of your products.
Wow clients and prospects by using handwritten fonts, playful fonts with swirls or curves, or even incorporating word art that mimics fashion-inspired shapes or patterns.
Choosing the Right Colors and Fonts
If you want your fashion boutique business card idea to appear all glam and professional, here are colors and fonts to consider.
Color
Use contrasting colors to make important elements pop. Also, pair them with fonts that complement their energy. This is a design combination that is sure to make heads turn. If you need help with this, don't hesitate to consult how experts at 4OVER4.
Your design needs balance. Make sure your fonts and colors work together harmoniously.
Font
No one likes to strain their eyes just to see what is written on your card. So, use fonts that are crystal clear and easy to read. Choose a primary font for the heading and another complimentary font for the body text.
Also, Use a font that matches your design's personality. They make you look professional.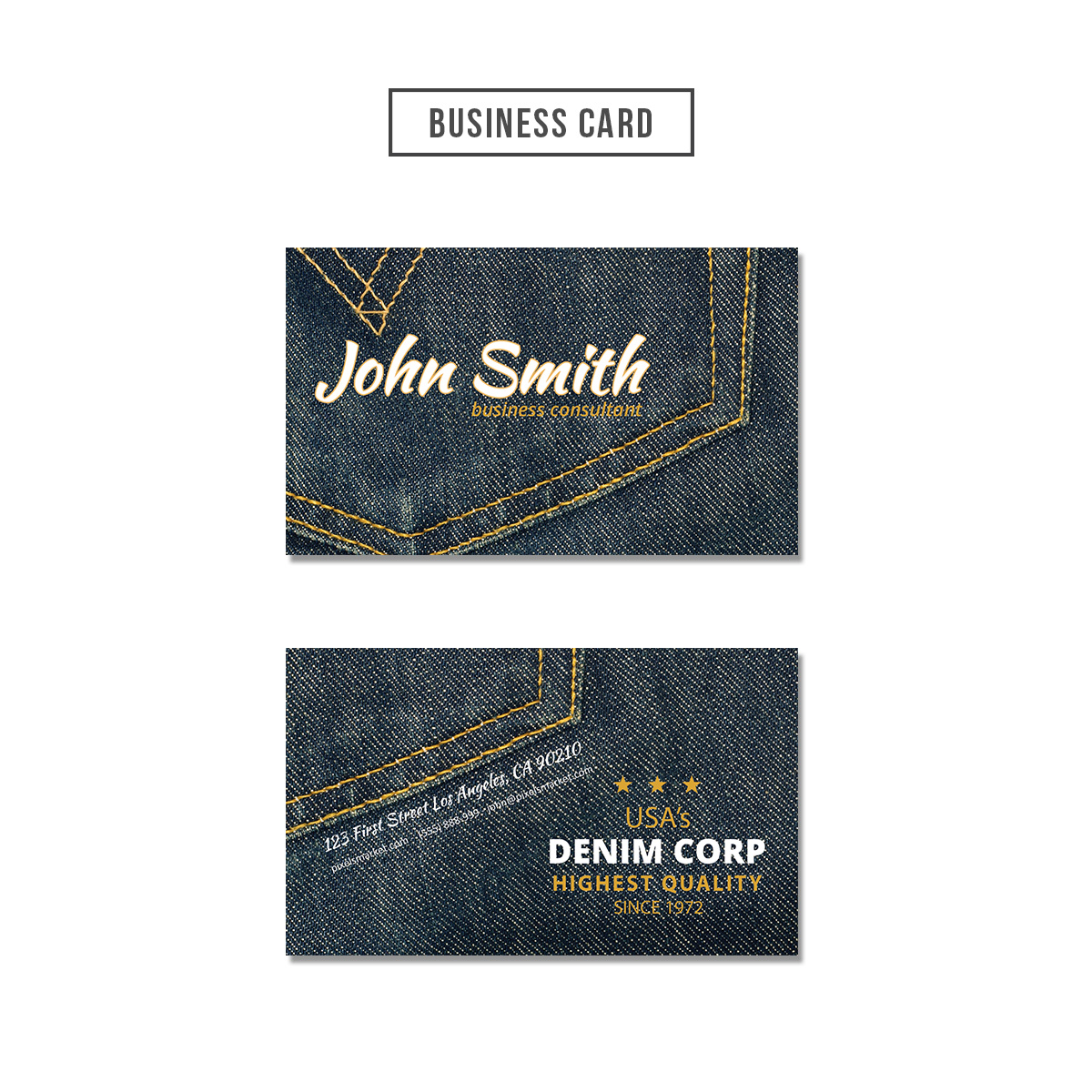 Unique Shapes and Materials to Elevate Your Business Cards
Here are some ideas you can explore depending on the niche of boutique.
Women's fashion boutique: capture the essence of your brand with soft pastel colors, delicate floral prints, and graceful fonts. Consider die-cut designs that add a touch of whimsy and texture to make your card truly stand out.
Men's clothing boutique: Add a small accent like a tie or pocket square to inject personality into your design and make a lasting impression on your potential clients.
Children's clothing boutique: Bright and playful colors make your designs unique and attention-grabbing. And don't forget to use playful fonts and illustrations.
Bridal Boutique: Have you Imagined a design in the shape of a wedding gown or a delicate bridal veil? You can also choose finishes like glitter or shimmer to add a touch of magic to your card.
Inspiring Examples of Fashion Boutique Business Cards
Do you want to make a perfect fashion statement with your designs? 4over4.com has a rich array of business cards category you can check out. The collection covers sleek and modern designs to vibrant and artistic patterns.
Also, we have over 1000 templates that you can easily personalize to reflect your brand's personality.
Printing Tips and Considerations
Don't settle for ordinary when you can have extraordinary fashion boutique business card ideas. With 4over4.com, you will not need to worry about the quality of your card or turnaround time.
Don't miss out on this opportunity to make a lasting impression in the fashion industry. Try these ideas or explore some of our templates today and unleash your creativity!