If your passion is graphic design, then you are always looking for the latest trend alerts to impact your work and infuse your creativity. With the New Year just around the corner, we've compiled a list of our favorite trends and the latest color palettes. It's always exciting to see what's trending in all aspects of design and how life imitates art.
The new colors of the rainbow: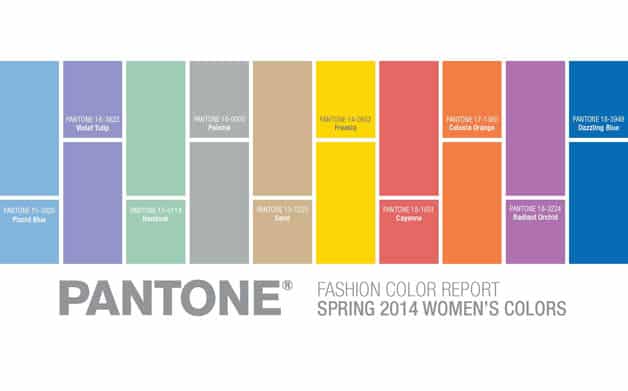 Let's start off with Pantones trendy colors for the year 2014,
after all the fashion runways of New York City and Paris crossover into all walks of life.  In the coming year, designers from all industries can delight in a mix of vivid brights and soft pastels:  Placid Blue, Violet Tulip, Hemlock, Paloma, Sand, Freesia, Cayenne, Celosia Orange, Radiant Orchid and Dazzling Blue.  These colors were "inspired by a mixture of blooming flowers, travels abroad and strong, confident women" According to
Pantone.com
.
 Less is more: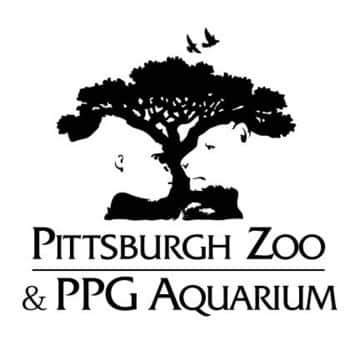 You know how some people say that it's best to lay off heavy make-up and go for a more radiant, natural look?Well,  the same goes for web and print design.  Simplicity is the trend for 2014.
Don't be afraid of plain colors, simple type or lots of white space; they're your friends and can help to highlight your content in ways you may not have considered before.  If you're still using Flash opt for more modern design languages such as HTML5 and CSS3.
Flat and Flawless: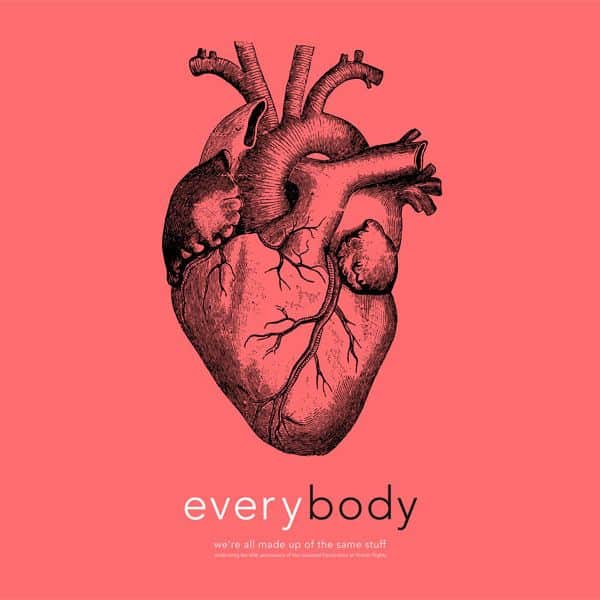 Let's talk about visual trends that we will see more of in the coming year.  "Flat design is a simplistic design form in which 3D effects such as drop shadows, bevel and textures are purposely excluded, therefore making it stylistically 2D."  No longer just for App and web design, Flat design has begun to make its move towards print.  This new trend will most certainly update the look of promotional items like postcards.
 In fact, Flat Design is the new norm: as 
Adrian Taylor
 puts it in the article  "
Flat and thin Are In
"
In the last several years, we've seen a rapid shift in software and app interface design, from 3-D and skeuomorphic to flat and minimal.
Yet another visual trend alert that we love are the use of large images on web sites.  Look for big images used in the background of your favorite sites.
 Want a 3D effect for your website?  Try
parallax scrolling.
 Essentially, parallax scrolling is when the background of your site moves slower than the foreground.  This is what creates the 3D effect as you scroll down a page.  Truly genius when done right and the best part? All the fun from the movement we used to get from Flash without the lower page load rates!
Not your mom's typography:
Experimentation is a key component for any artist and designer.  Skillfully pairing different font types can create a truly original work whether it's for
web
or your next
promotional

t

shirts

design
.  This being said,
type-lockup
has become popular both in print and the web and seems to be going strong in the New Year.  You've definitely seen it on
posters
and all over sites like
Pinterest
.  It's a perfect marriage of artistry and typography.
Phenomenal paper:
Whether it's for your business or personal needs, the paper stock you choose can make a powerful impact.  Trending for 2014 are exclusive, ultra thick paper stocks.  These paper stocks are 3x to 8x thicker than the industry standard.  Imagine your next black tie party invitations printed on luxuriously thick invitation envelopes.  We can hear the oohs and aaahs already!
 Just the tip of the iceberg:
These are just a few of the design trends we are excited about for the coming year.  We hope these inspire you to innovate and create unique works of art for both your print and web designs.  Printing geeks like us can't wait to see what you come up with next!
Images courtesy of:
Pinterest.com
Rawich/freedigitalphotos.net