The practice of hand-making envelopes may be a dying art form, but you'd be hard-pressed to find a more endearing medium for a letter. Neatly done, handmade envelopes convey well-wishes and positive sentiments to their receiver. You only need glue and paper to make your first envelope. This handmade craft can do away with your need for money to buy envelopes, but they are most valued.
Moreover, because handmade envelopes are fully customizable, they are a contrast to the often dull conventional envelopes. So the rest of the article will show you how to make an envelope the traditional way, even if you are a novice in this craft.
What Kind of Paper Is Right?
Any paper can make envelopes. However, a sturdy and large piece of paper is best for envelope making. You can choose from magazine pages, scrapbook paper, catalogs, or large-print photographs. You can use office printer paper for this process, even though that may not be ideal.
The shape of your paper will impact your method and result. The most popular paper shapes for making envelopes are:
Rectangular paper, and

Square paper
Rectangular Paper
These simple steps show how to make an envelope from rectangular paper:
Lay the rectangular paper down. You can use an A4-sized paper.
Fold the paper into two equal parts lengthwise and press to leave a line in the middle.

Tape the left side to seal. Also, tape the right side as well.

Fold the top of the envelope to make a flap.

Insert your content in the envelope, then bend it back and seal it with glue to secure your content.
Rectangular envelopes are best for letters and similar-shaped content. Hence the above steps reveal how to make an A4 envelope. We'd now see how to use square paper instead.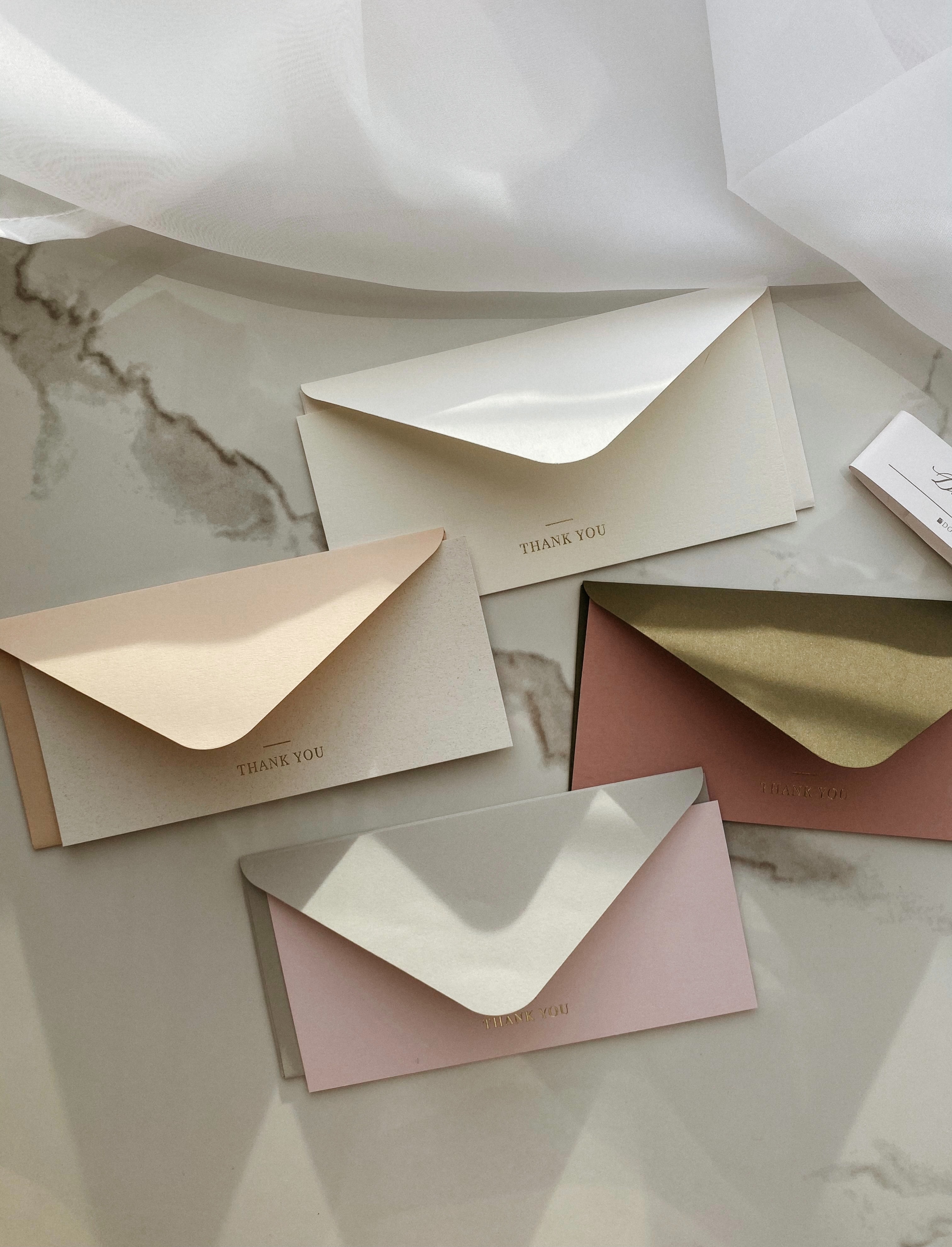 Square Paper
Here's how to make an envelope from the square paper:
Fold your square paper in half diagonally. Note that a 12" x 12" paper can hold a 5½" square card. But 8" x 8" can contain a 3½" paper.

Bend the right corner by 1⁄3 across

Bend the left corner to touch the right

You'd have two triangles. Then tuck the right triangle in the opposite pocket and press the paper flat.

Fold the flap down to secure your message.

Fill the envelope with your message, then seal using tape or sticker.
Square envelopes may be less common than rectangular ones, but they are a delight. Square envelopes are suited for items such as cards.
How to Make an Envelope Without Glue
If you decide not to use glue, you will remove the need to separate your note and envelope. Your envelope can hold the note; your recipient simply has to untuck your message. Here's how to make an envelope without glue:
Use a square sheet of large enough paper to fit your content. Use 12" x 12" paper if you want a sizeable envelope.

Place the paper so it is shaped like a kite.

Fold the paper corner to corner. This way, you'd have a line that runs from the bottom right corner to the top left corner and from bottom left to top right.

Fold the bottom corner to the middle line and press.

Refold the folded bottom of the corner up to the middle line. You should now have a triangle.

Fold the left side of your triangle towards the center.

Also, fold the right side of your triangle towards the center.

Use tape to join these edges together where they intersect.

Bend the top of the envelope to serve as the flap.

Insert your content and secure it with tape.
And that's how to make an origami envelope without using glue.
How to Make an Original Envelope?
Use this simple guide on how to make an envelope step by step:
First, face the decorative side of your paper down.

Next, fold in 3 corners to meet in the middle. Leave the fourth corner to be used as the flap.

Then glue the seams of the envelope.

Finally, insert your content and glue it appropriately.
Good job. You now know how to fold paper to make an envelope.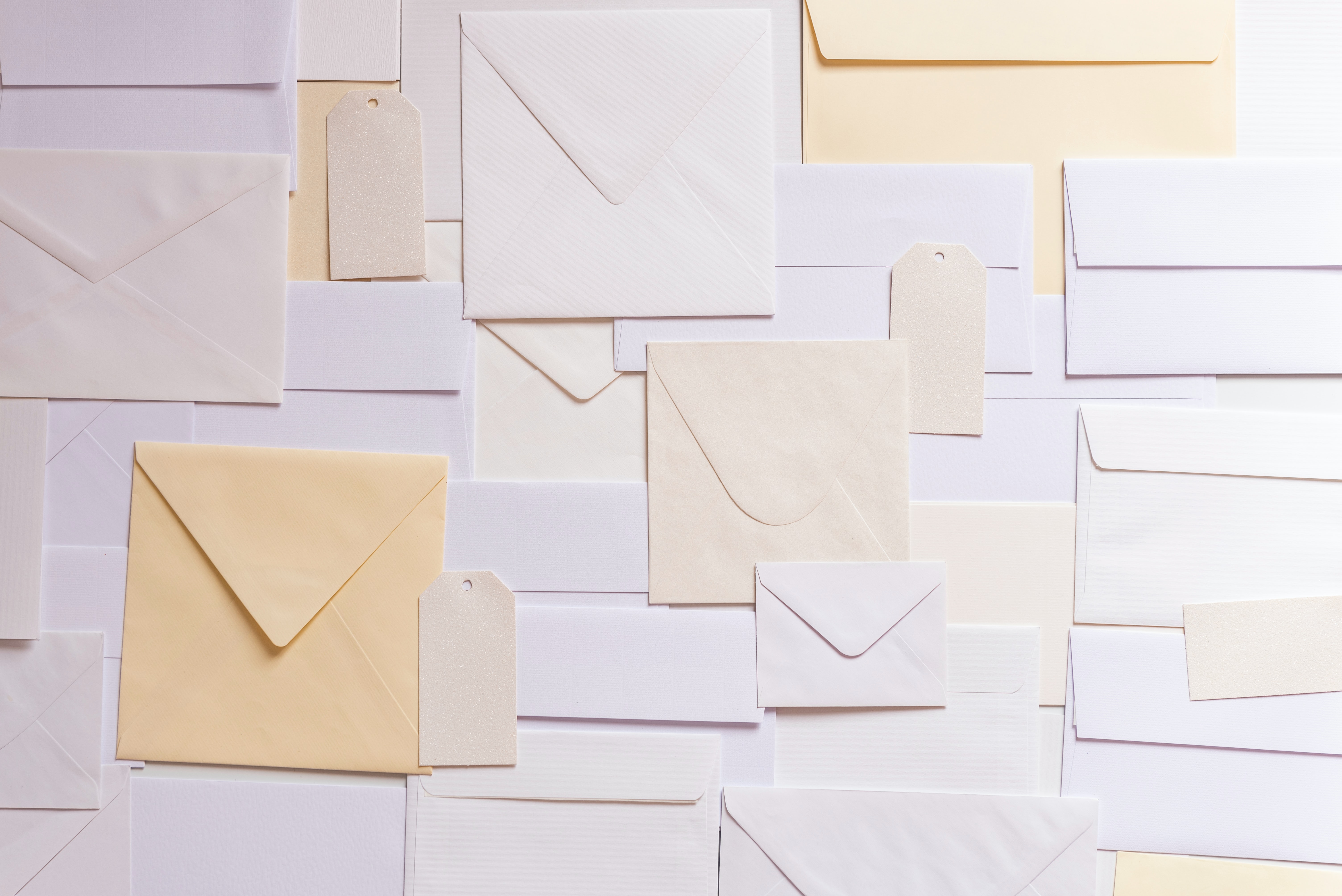 A Few Finishing Touches
After you have followed the steps above on how to make an envelope, give it a few finishing touches.
Add a personalized touch by including a return address and stamp.

You can decorate the envelope with washi tape, stickers, or even hand-drawn designs.

Decorating your envelope makes it more special and unique. It is a thoughtful way to show that you care about the recipient.

Seal your envelope with a kiss!
What Are Homemade Envelopes Suitable For?
True, these cool handmade envelopes will complement your greeting cards and letters, but you can use them for much more. For example, are you planning to send out invites for your baby shower, bridal shower, or wedding? Or do you want your friends over for a holiday? Of course, your family and friends will be thrilled to receive this kind of invitation. Handmade envelopes are also great if you plan a kid's birthday party.
Envelopes are a necessary part of our lives. They help us send important messages to our loved ones. You can make envelopes with different shapes, sizes, and colors. With the steps above, you now know how to make an envelope without spending too much money. So go ahead and make one today!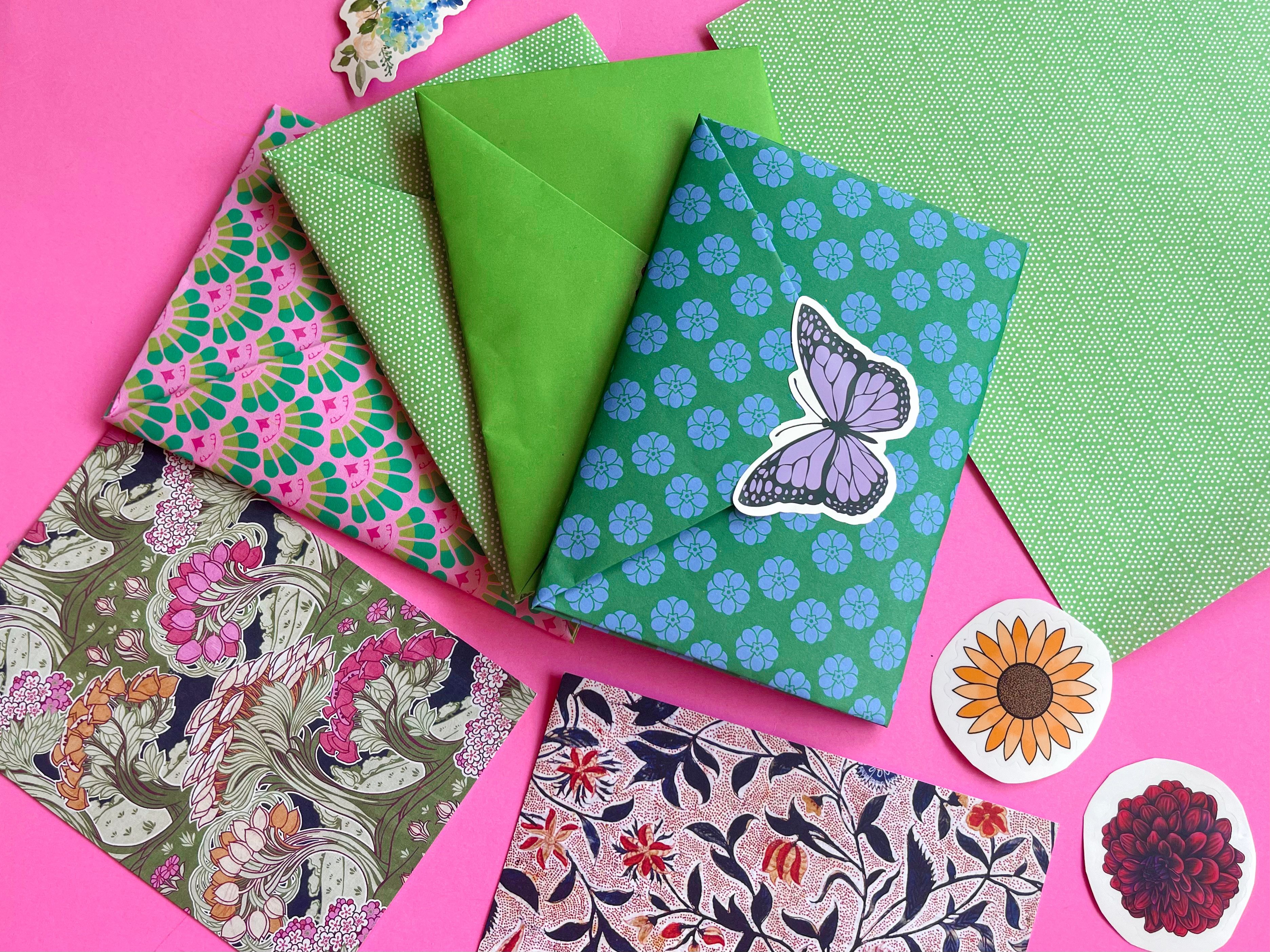 4OVER4 can help with your printing. We print custom greetings and invitation cards. We know you want to personalize your prints, so it conveys the right message. Our prints are inexpensive, and we have the customizations you'd like. For example, we print in all the colors and let you use variable data such as name and personalized information. Make your order today.