From chocolate bunnies, peeps, jelly beans, clothes, gifts, flowers to home decorations, Easter (
the second biggest retail event after Christmas)
is a golden opportunity
for businesses to maximize their profits. According to a report by Fundivo,
in 2015 Americans spent 16.4 billion on Easter holiday
, which means you can't miss the chance to increase your profits.
Candy shops, bakeries, florists and small businesses must prepare for one of the busiest holidays of the year. But,
how can you stand out from a sea of businesses competing for the same consumer dollars?
By developing a customized marketing strategy that motivates people to purchase YOUR product. No one said it's going to be easy, but a little creative marketing will get your company's profits hopping.
Your goal is to use Easter to your advantage- especially to keep your brand at the top of your customer's minds. So,
we've put together four dynamic Easter marketing ideas you can use as inspiration to promote your business this spring
:
Create a Kick-Ass Easter Social Media Campaign
Chances are you've already been promoting your business on social platforms, so you know how engaging this tool can be
.
Holiday social media
strategies can be quite challenging to create, but these efforts can be extremely rewarding for your online presence
. So, what do you need to consider to get into the Easter spirit?
  

Make your plan interesting, original and give customers a good reason to pay attention and come back for more

  

Reward participants with prizes, chocolate bunnies, discounts or special promotions like "buy one, get one free"

  

Come up with a fun, fresh way to engage your audience - make it interactive
A creative social media initiative is a powerful tool to get people interested in your initiative. Here're some cool ideas to spark your imagination:
     

Promote an Easter sale: 15% on sweets or marked items

     

Develop an virtual egg hunt with a hidden prize for participants

     

Come up with an Easter craft tutorial or quiz

     

Run an Easter contest on Instagram and Facebook

     

Boost sales with discounted Easter baskets

     

Ask customers to take a selfie with the Easter bunny in your store
[caption id="attachment_7233" align="aligncenter" width="1024"]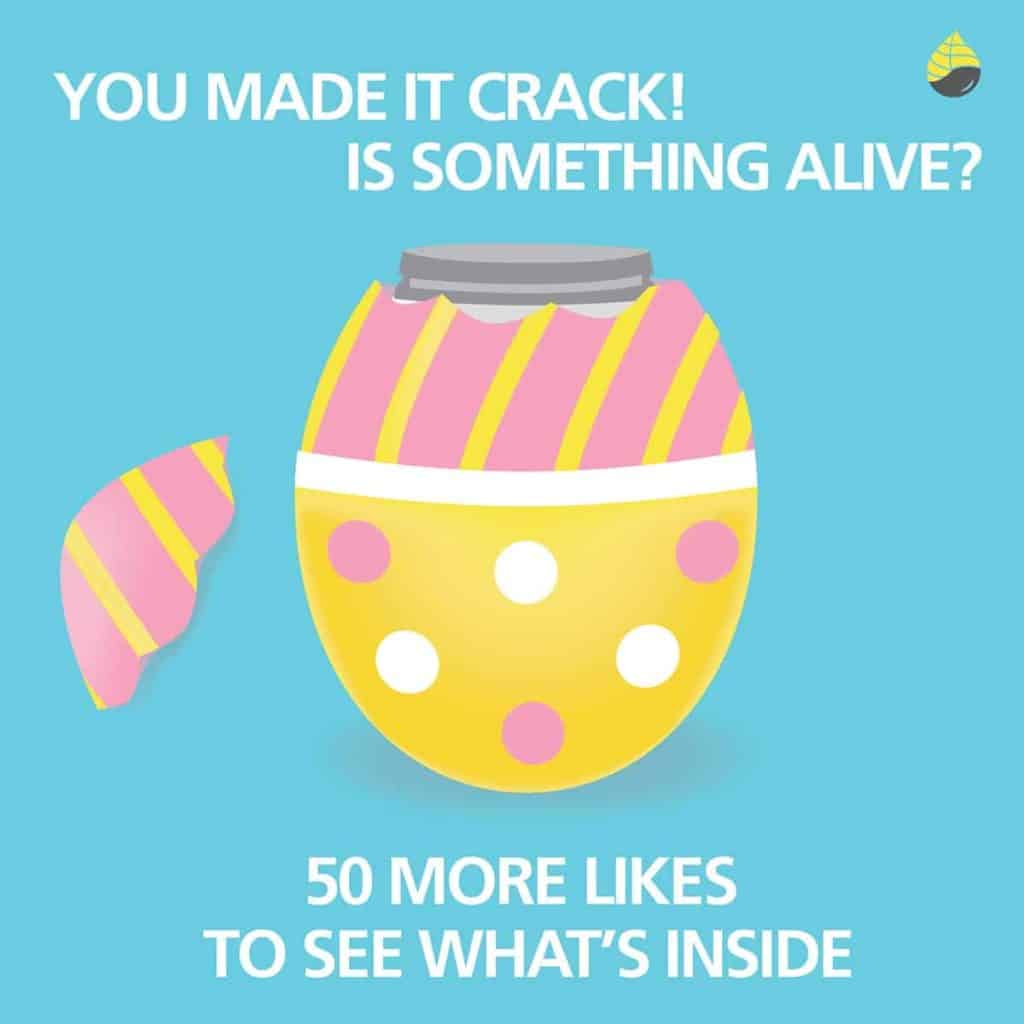 Credit: Project by
Ashley Robertson 
on Behance[/caption]
This was a marketing campaign for Blend Bubble Tea. They announced their "Easter Blend Hunt" with interactive posts on Instagram, but only after followers liked the posts as many times as stated did they reveal the next photo. A strategy like this one will entice customers to come back to your site to see what happens next.
Get into The Easter Spirit with Print Materials  
Social media is extremely important in promoting Easter oriented campaigns, but there's nothing like premium postcards or custom shaped roll stickers to highlight your products. Best part, you won't break the bank. Here's how you can use print materials to leverage your marketing efforts:
 

Order Egg-shaped hang tags featuring special offers - 10% discount on all "bunny" marked items. 4over4 offers

oval hang tags

starting at $59.

  

Create an eye-catching Easter themed flyer design to promote your event.

  

Customize rabbit and flower stickers for children, even if your products are not targeted to kids.

 

Send Easter greetings to your customers and vendors. Add a photo of your happy customers, business or products, and personalize your message. For example, you can use words like "egg-straordinary" or " egg-specially" for a few laughs.

  

Use indoor and outdoor banners to accompany your egg hunt event or dress up your store.
[caption id="attachment_7234" align="aligncenter" width="1024"]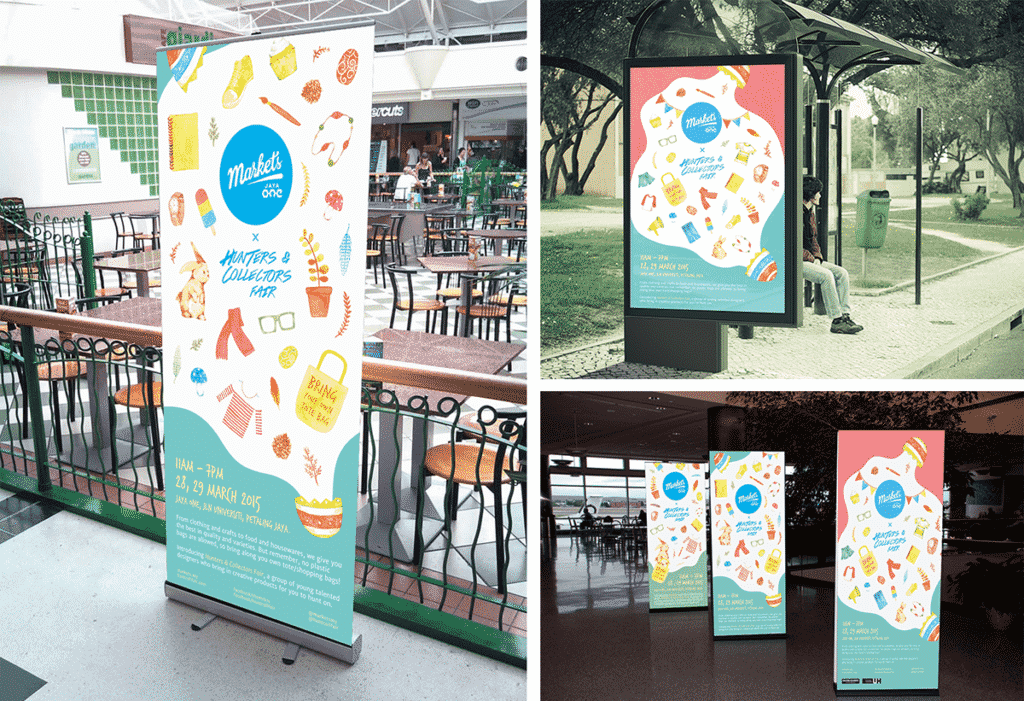 Credit:
Hunters and Collectors Art Bazaar
on Behance[/caption]
This company extended its Easter marketing initiatives to digital platforms as well as large print mediums like banners. They hosted a bazaar to promote family activities for Easter celebrations.
Hold Special Easter Sales
This is obvious, but still important to mention. There are no set rules, you can use whatever suits your needs. From limited time offers, daily deals, special sales to coupons. Just be sure
your customers know they will be rewarded for choosing your business over your competitor's
.
Easter sales are a win-win for customers and businesses, just remember to focus on what your target audience wants: great deals!
Here are several key reasons why you should introduce Easter discounts this year
:
     

Influence consumer purchasing decisions

     

Eye-catching ways to present your products

     

Create a sense of urgency

     

Add value to your items
[caption id="attachment_7235" align="aligncenter" width="600"]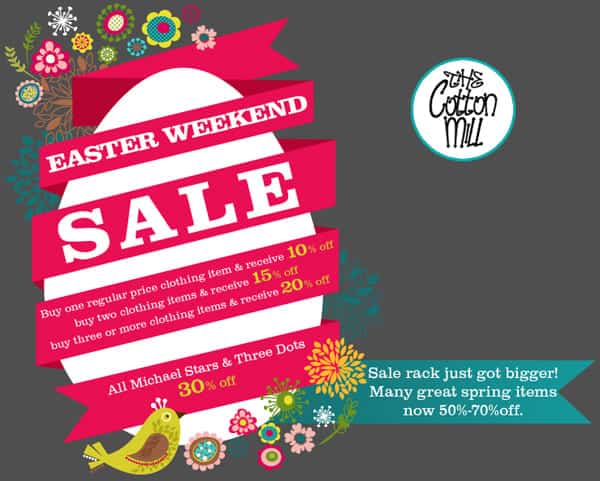 Project by
Samantha Morgan
on Behance[/caption]
Add Humor or an Unexpected Twist to Your Campaign
Imp
lementing humor is an effective way to engage your patrons while making your brand appear more human.
Since humor can be a two-edged sword, be sure your campaign does not offend your target market.
To create a hilarious marketing campaign, you need to step into your customer's shoes in order to find out what they find humorous.
People who react positively to your message are more likely to come back to your site again.
Humor can be a powerful tool only when it fits your brand's identity, and it adds an unexpected twist to your campaign
. Whatever works best for you, aim to surprise your clients!
[caption id="attachment_7236" align="aligncenter" width="600"]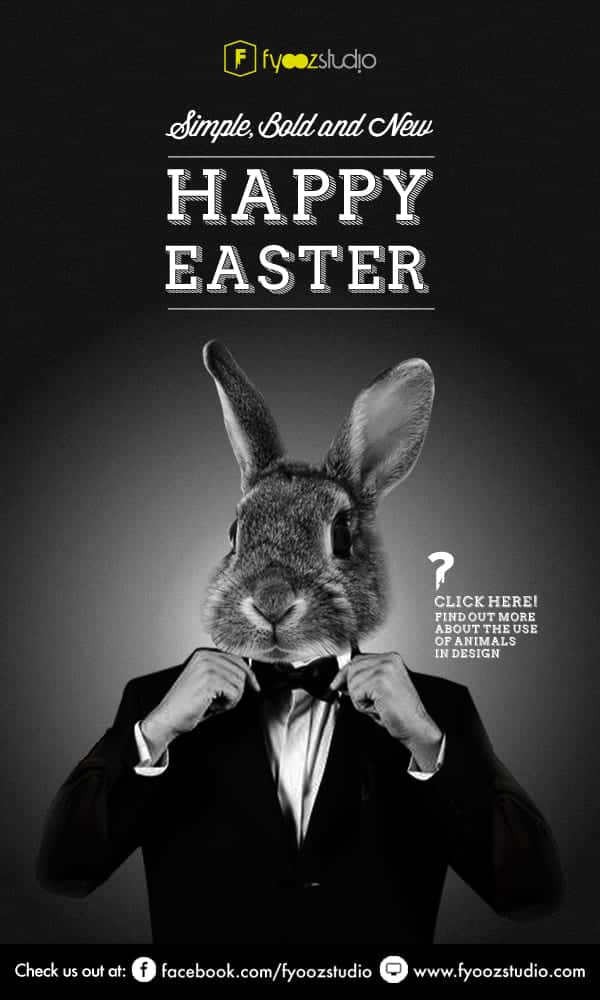 Credit: Project by
Raisa Hulia
on Behance[/caption]
Don't put all your eggs in one basket.
Mix strategies – use print marketing materials, social media initiatives, discounts and humor whenever possible.
T
hese are some of the ways to give your Easter marketing efforts a creative touch this season.
Celebrate the spirit of the occasion and delight your potential customers with unique Easter strategies. What's the coolest marketing promotion you've ever seen? Share your comments with us to get the conversation going!