The practice of decorating Easter eggs is a tradition shared by many countries around the world including Russia, Japan, and South Africa. This tradition pre-dates Christianity. For Christians, the egg is a symbol of the resurrection of Jesus Christ. Over time, many traditions have been formed around Easter eggs.
Painting eggs and egg hunts remain two of the most popular Easter activities in the United States. Easter is a fun time for children to find colored and chocolate eggs hidden away in the garden. Kids of all ages look forward to the annual egg hunt in their backyard, local park, or church garden. So, why not give them a surprise with DIY Easter printables?
Get Inspired by This Collection of Easter DIY Ideas
You are sure to find custom gifts, party favors, and decorations, but how about bringing your own concepts to life? 
With just a little creativity, you will be able to take your Easter egg hunt, party, and celebrations to the next level. Here are 7 DIY ideas to make Easter eggstra special this year:
#1 Easter Baskets With Hang Tags
The classic Easter basket is not going out of fashion anytime soon. From toys to irresistible chocolates, baskets filled with all types of treats are loved by children one and all. Not only do creative Easter baskets get your kids in the festive spirit, they also serve as decorative items for your table.
Gorgeous baskets can be made out of a range of materials like metal, paper or fabric, simply add a personalized touch to make them truly special. Choose our quality hang tags to make your baskets unforgettable. Just think outside the box, or should we say basket!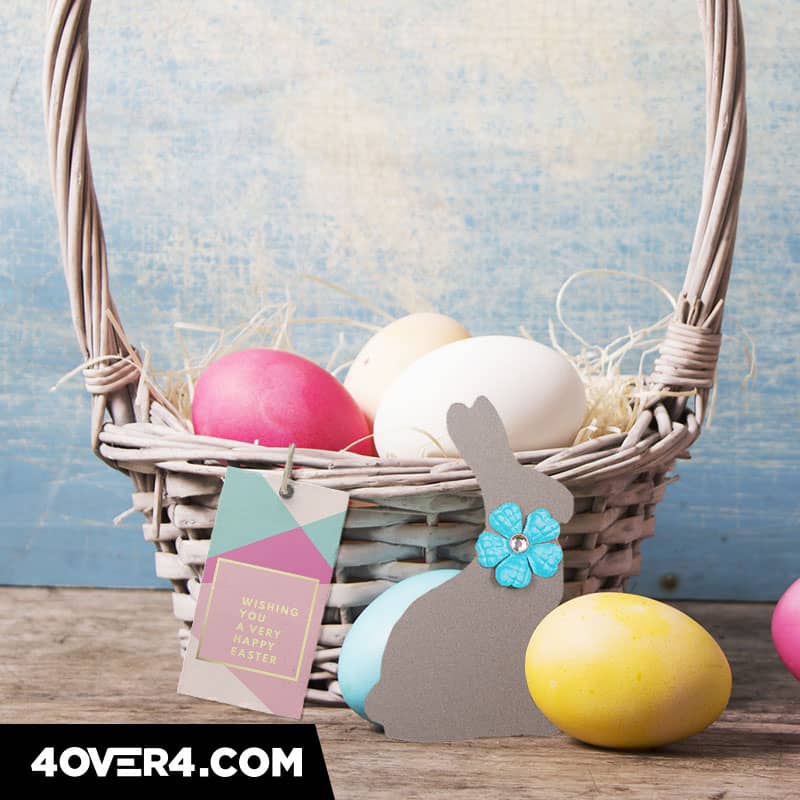 #2 Easter Candy Jars
Buy empty glass jars and Easter-themed candies. Jelly beans, marshmallow peeps, chocolate bunnies and robin eggs are great for this project. Mix different colors of candy, go with only pastel colors or opt for a monochromatic theme by using candies of the same color. Just make sure the color or colors you use to fill your jars complement the theme of your Easter party. Add stickers to your jars or nice tags - whatever you prefer. Use them as centerpieces and then hand them out as favors.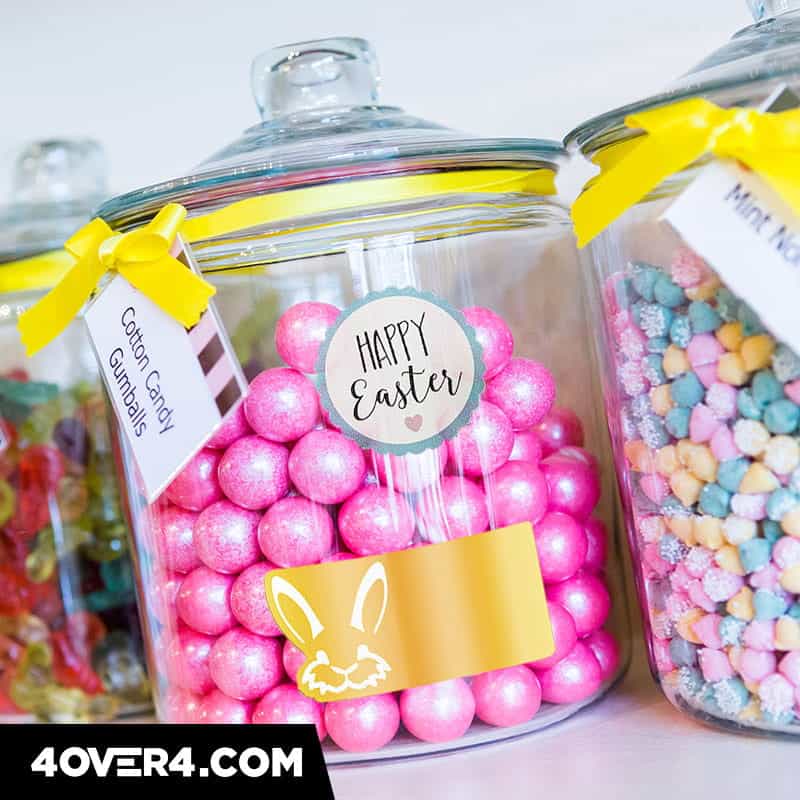 #3 Puzzle Piece Easter Egg Hunt
Choose your favorite Easter image, family picture or print an Easter egg hunt clue on a custom puzzle. Hide a piece of the puzzle in each plastic egg along with sweet treats. Children will have to search for the eggs and put the puzzle together to find their treasure or figure out a clue. The best part of this egg hunt is that this activity will keep children busy and entertained for hours!
#4 Easter Buttons
Custom buttons are versatile print products that can serve as gifts, party favors, and prizes. 4OVER4.COM Pin-back buttons are a great accessory to complement your party theme. Choose a inspiring message like "Easter is love and family", a cute picture of a bunny, or your kid's artwork to make unique pieces.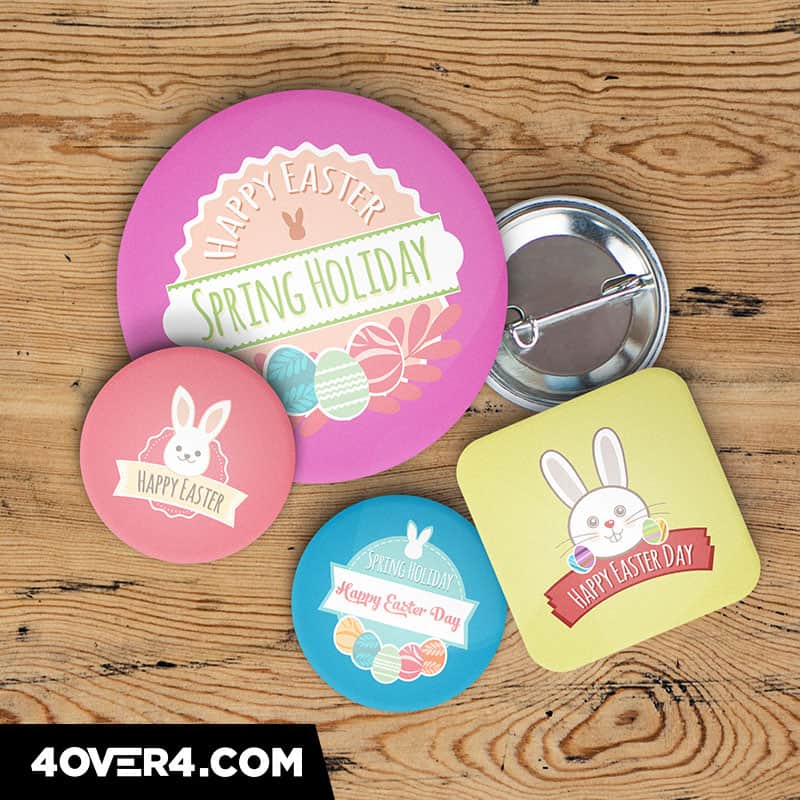 Unique Tote Bags
Why use a basket once a year when you can order a personalized tote bag and use it all year round? Custom tote bags are large enough to hold all your goodies. Best of all, they can be reused. Hand out totes with personalized imagery, pictures or uplifting messages to keep the holiday spirit all year long.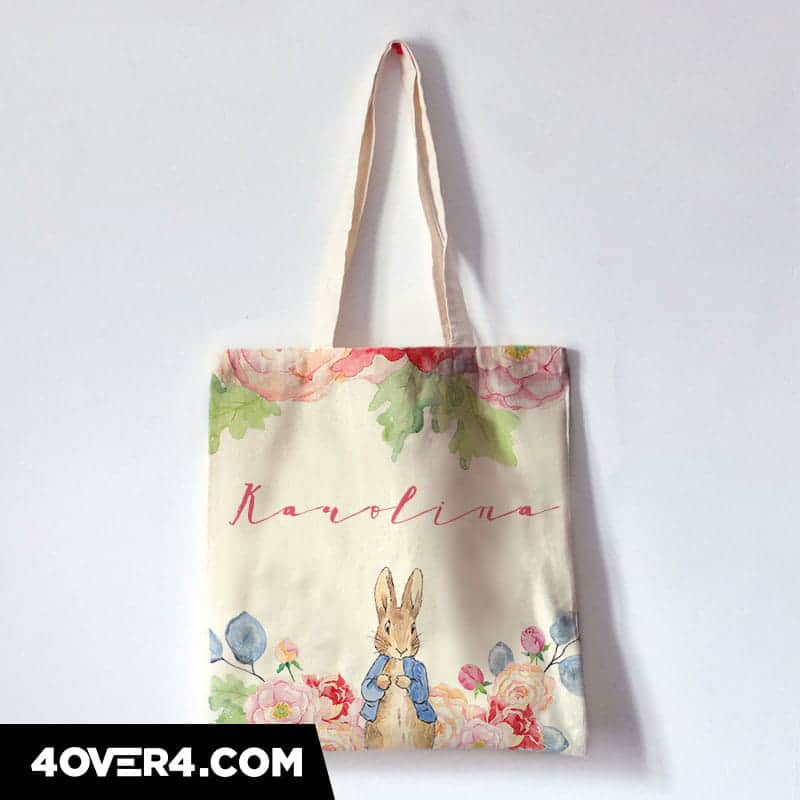 Bunny Die Cuts
No Easter party or event is complete without sweet desserts. Involve your children in preparing your cheesecakes, carrot cakes or festive cupcakes, and create memories to last a lifetime. Ask your children to choose a  picture of their favorite Easter bunny and turn it into die cuts that add pizzazz to your sweet treats and healthy snacks.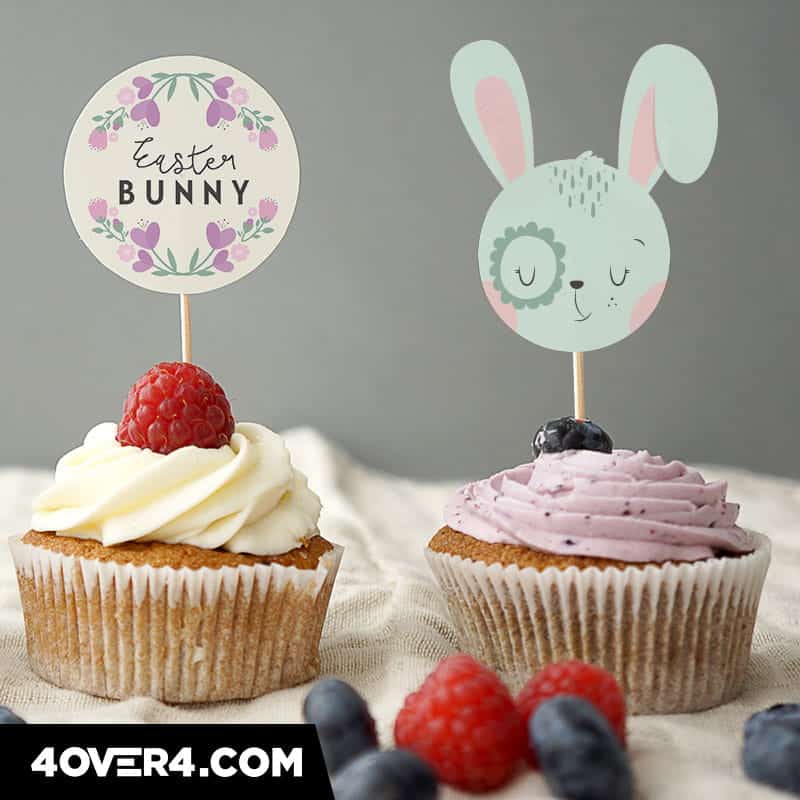 Cute Bookmarks
Encouraging children to love reading is not an easy task. So, why not take advantage of the excitement of the Easter season to get children eager to pick up a good book? Give your children an Easter themed book along with custom bookmarks that deliver a positive message and encourage them to read for pleasure.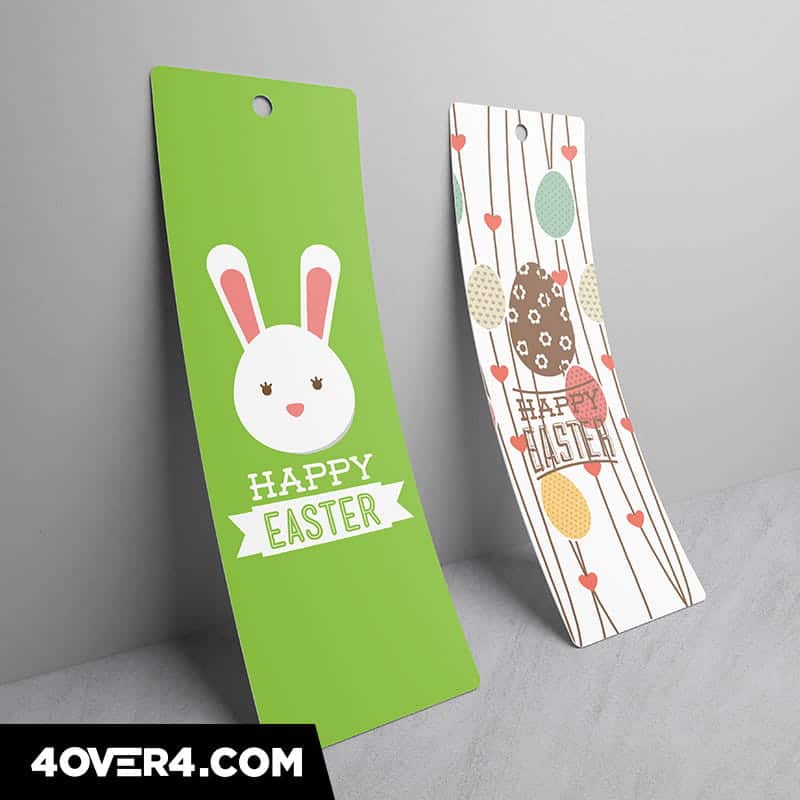 Customize Your Own Easter Printables
As you can see, there are many creative ways you can give your egg hunt, party or dinner a creative and attention-grabbing twist. To use these Easter DIY ideas, all you need to do is browse the print item you like most at 4OVER4.COM and place your order.
Make this Easter memorable with custom print products that engage children in fun activities and delight your guests. Remember: the great thing about printables is that they can be adapted to suit any event, age and printing need.
Ready to create some stylish Easter decorations, giveaways or party favors? We've got you covered! We offer hang tags, puzzles, personalized buttons, custom die-cuts and many other products to match your Easter ideas. Looking for eggs-traordinay savings? Sure! All first-time customers enjoy 30% OFF any print product by signing up with 4OVER4.COM. What are you waiting for?!