Spring is a lovely time to get married, a time for new beginnings.
There isn't a more romantic season to celebrate love than when the flowers are blooming. Whether you have dreamed of a vintage, rustic, garden, or a pastel color scheme wedding, spring is by far the preferred season for couples saying "I do".
We listed some great tips for unique spring wedding decorations that will definitely help you plan a memorable day. From invitations to table seating tags, custom prints make every detail one of a kind without going over budget. Need some ideas?
Try These Spring Wedding Decorations for Your Special Day
This is the ideal season to have an outdoor wedding because of the warm weather, colorful landscapes, and fresh flowers
. Your guests can enjoy nature's beautiful scenery, which will make your big day unforgettable.
We're here to inspire you. We've compiled a list of
10 eye-catching DIY ideas that can be easily transformed into unique wedding decorations
. To use them for your own wedding, all you have to do is browse the print product you like at 4OVER4.COM and place your order.
Here are our top 10 DIY ideas to make your wedding a memorable celebration:
Wedding Invitations
Make sure the style of your invitations reflects your personality as a couple as well as the style of your celebration. Capture the essence of spring using pastel colors, gold calligraphy, warm hues, flowers or delicate patterns.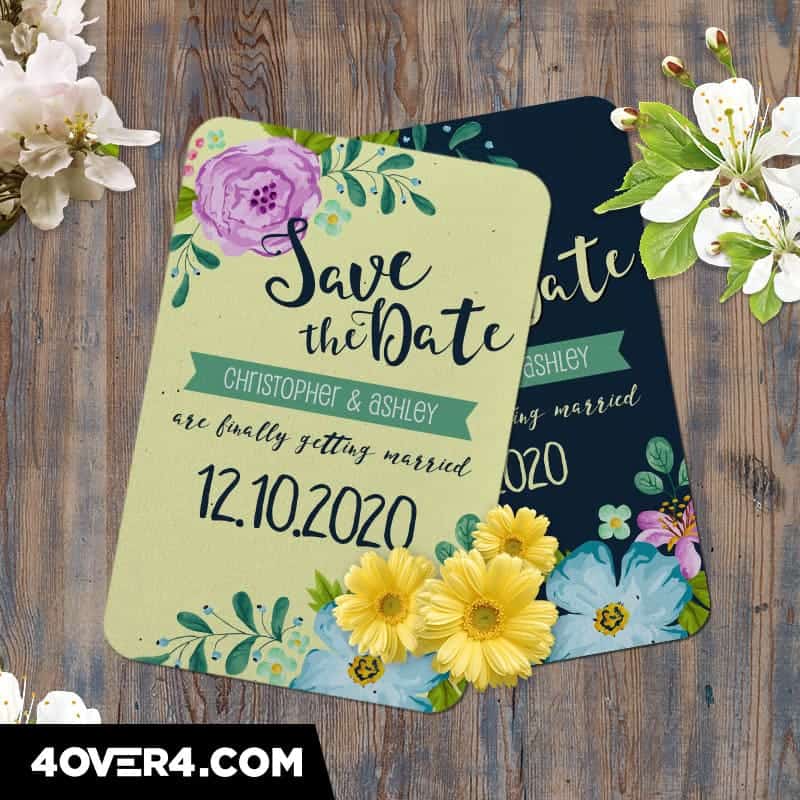 Tell your Story with Photos
Every couple has their own unique "how we met" story.  Choose your most memorable photos and share your love story with invited guests. Arrange your pictures in a photo collage or hang them in a creative way and place near the entrance of your venue.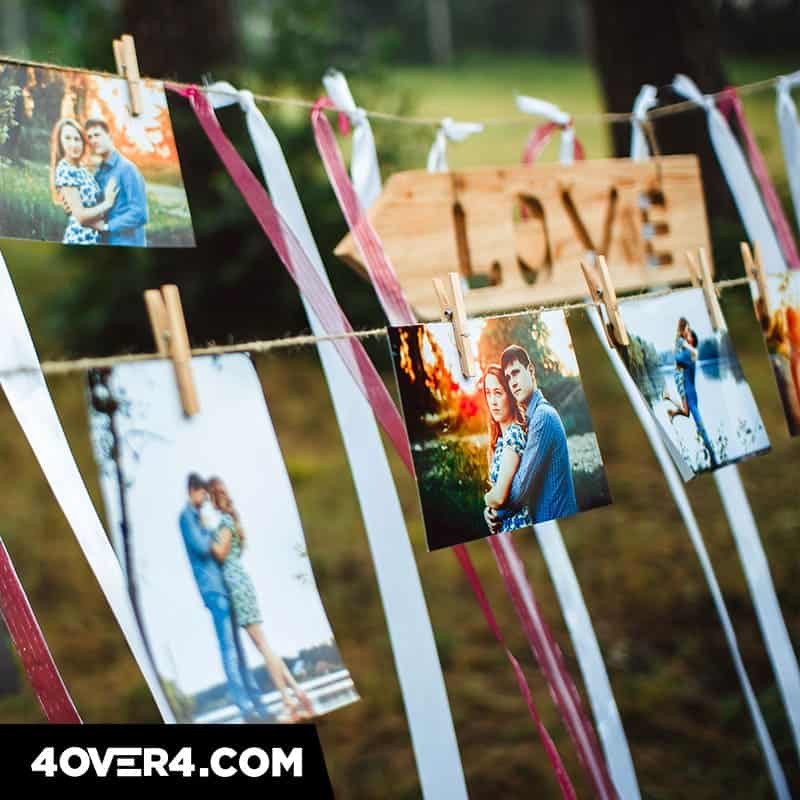 Table Tents
Stylish table tents help you display a menu or post a sign. Make sure your table tents suit your wedding theme. Design your own table tents to complement your invitations and table décor.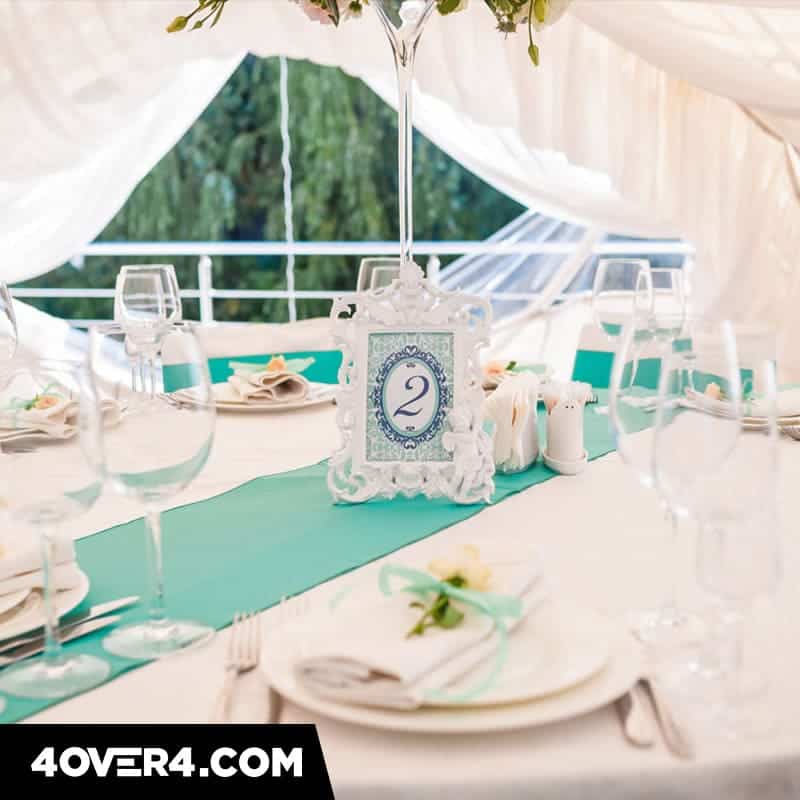 Table Numbers
Want something original in place of traditional table numbers? Display your table numbers on succulents, wine bottles, or centerpieces. Choose die cutting to make your table numbers look glamorous and unique.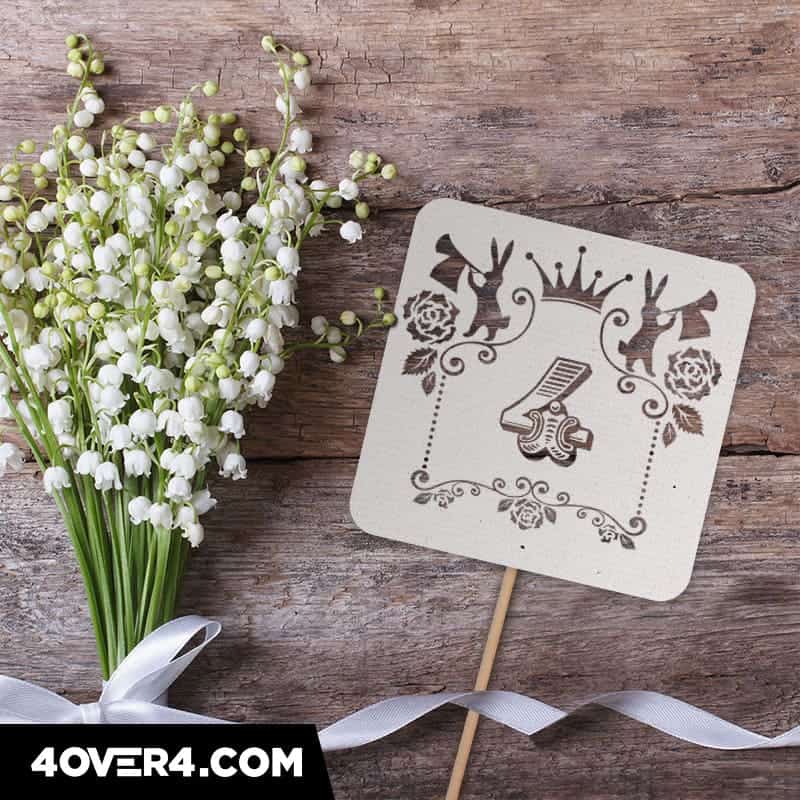 Personalized Cotton Candy Treats
If your wedding style is fun, casual, or whimsical or if kids will be at the wedding, cotton candy treats are a great way to please every age group. Coordinate the cotton candy's colors with your wedding colors. Use hang tags to add a personal message like "love is sweet", "enjoy something sweet", or "sweet bliss".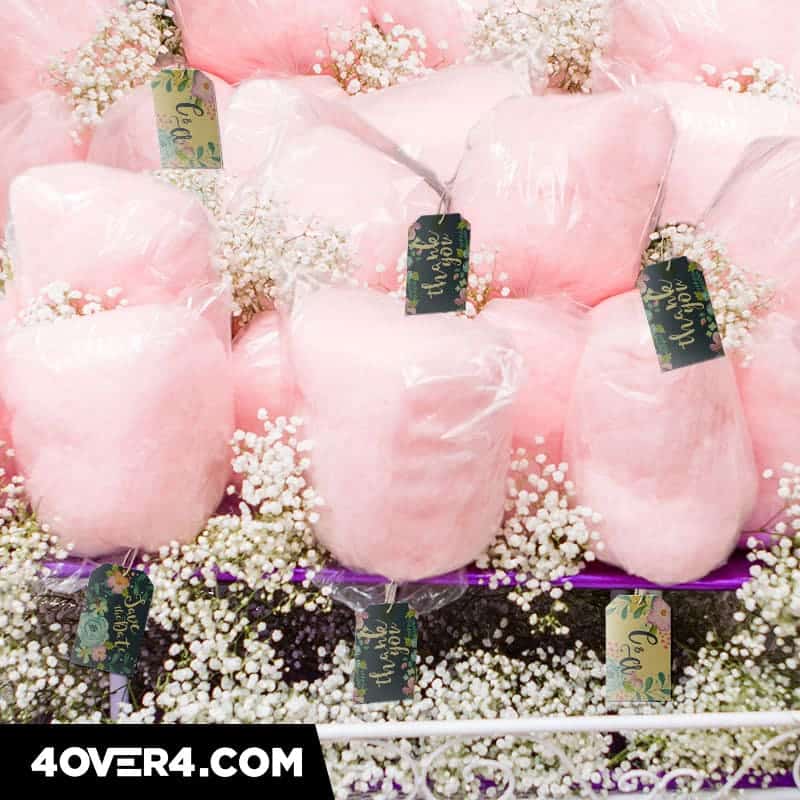 Candy Wedding Favors
Choose glass jars or containers and fill them with jelly beans in your wedding colors. Decorate them with personalized labels to make sweet keepsakes that your guests won't forget. Customize your labels with your names, a picture, a lovely quote or any unique message.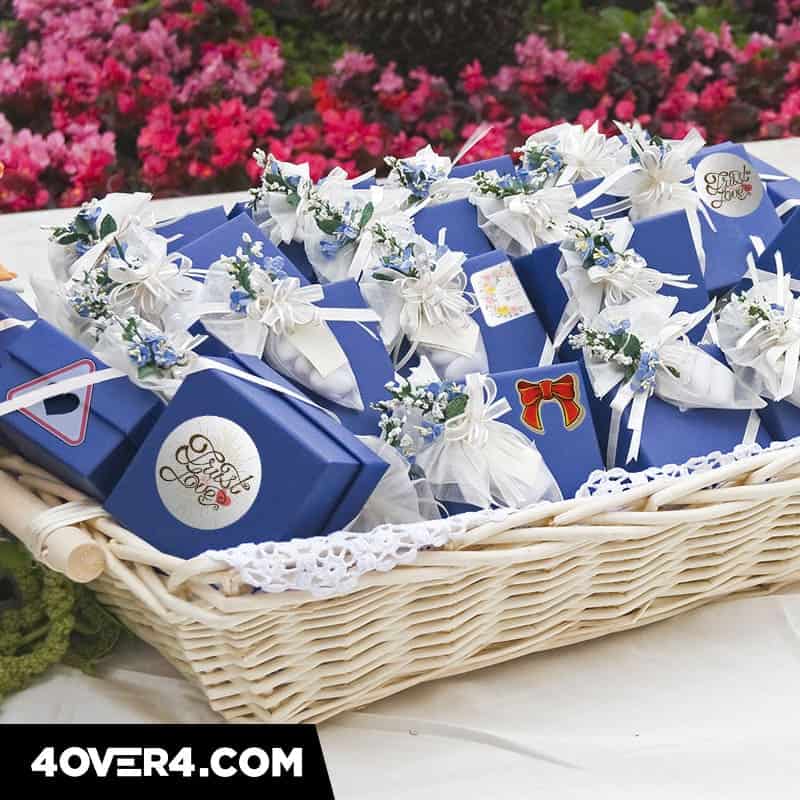 Sparkler Tags
Sparklers are a trendy addition to wedding planning. They are great because they give a sense of closure to the day, make for awesome pictures, and encourage interaction. Personalize wedding sparkler holders to build anticipation
and show your guests you took care of every detail.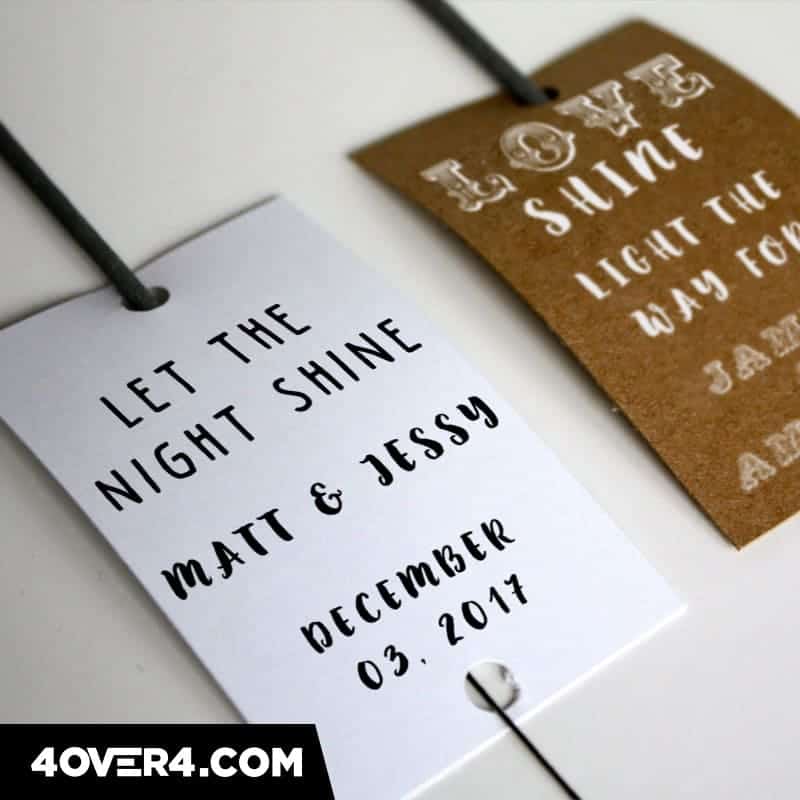 Table Seating Tags
Are you looking for an innovative idea to present your guests their seats? How about some affordable tags with a vintage key? Make sure you select a legible font and present them in an organized way.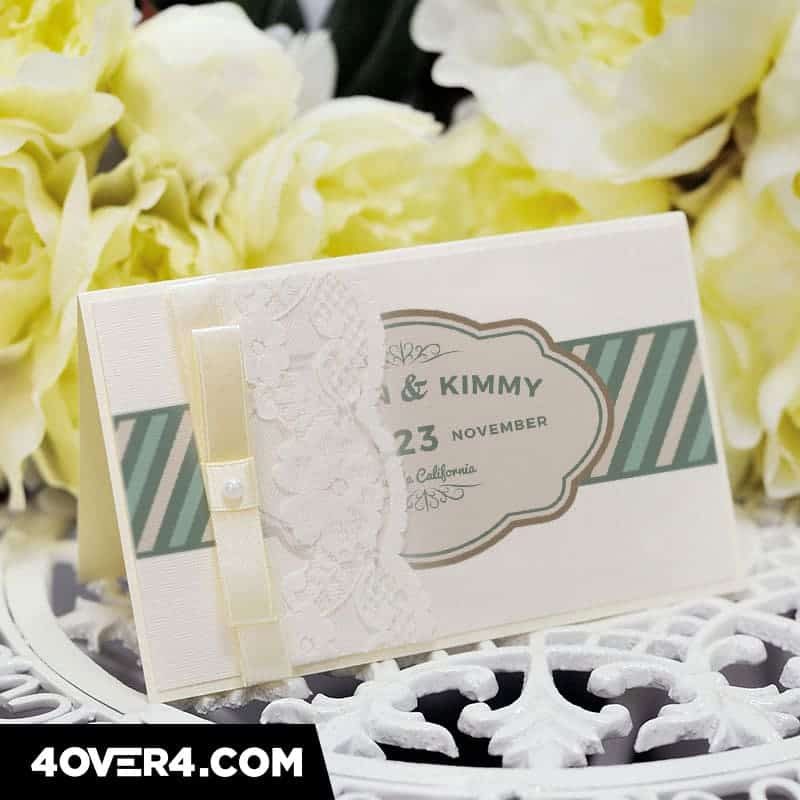 Wedding Sign
A welcome sign makes the first impression on your special day. It should offer a taste of what your guests should expect during your event. Wedding signs are also a great way to jazz up the cocktail bar.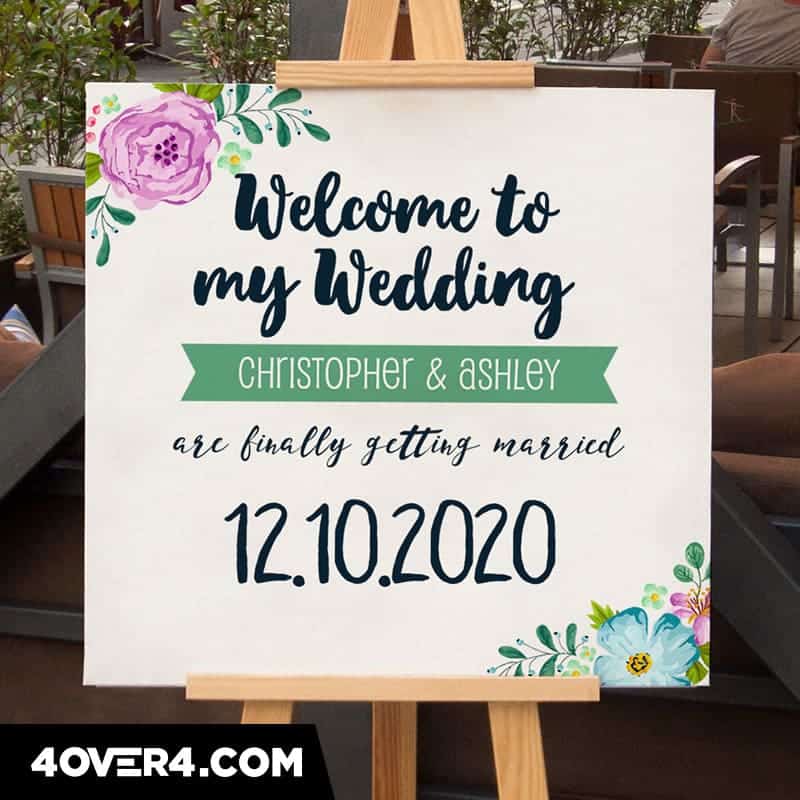 Custom Print Buttons
Wedding buttons are a fun way to identify your guests at your reception. Customize your pins with your guests' names, a photo, the wedding date, or a visual theme of your big day.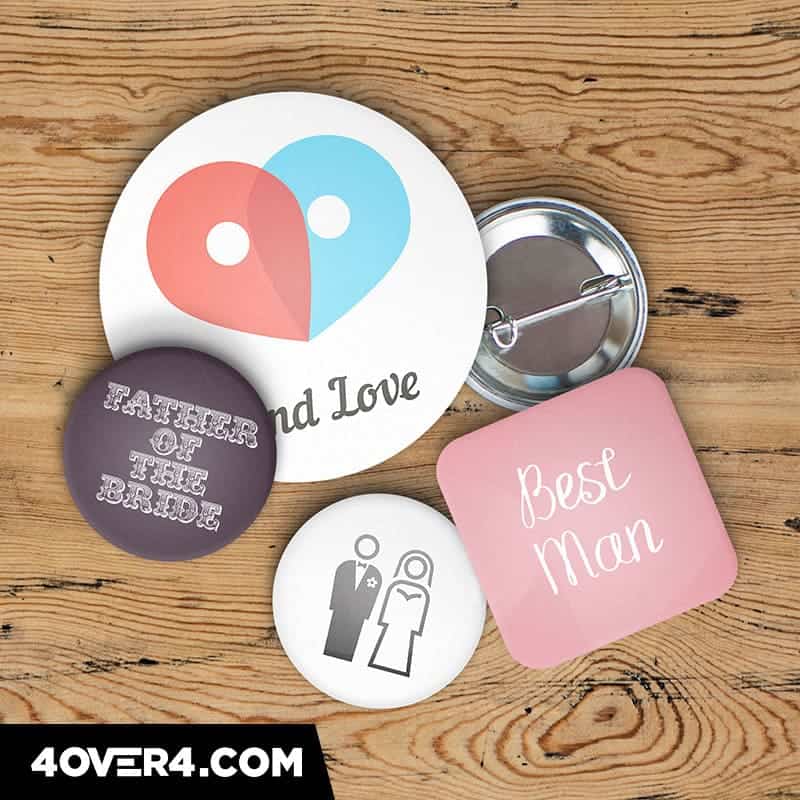 Customize Your Own Spring Wedding Decorations
If you want your spring wedding to be memorable, focus on the details! Wow your guests with personalized printables that complement your wedding theme. We, at 4OVER4, offer elegant paper types, luxurious finishes, and trendy print products.
Feeling crafty? Make your own unique wedding decorations. Choose hang tags, table tents, invitations, custom buttons, custom die-cuts or any product that complements your wedding motif. Need more reasons to place your order? How about a great discount for first-time customers?
Enjoy 30% OFF any print product by signing up with 4OVER4.COM.
Let's get started!