Imagine you have a special event or marketing campaign coming up - all you have to do is order some professional printing. Just when you think you're all set to make an order, it is time to choose among printing papers. That shouldn't be too hard to pick, right? Well, we at 4OVER4.COM we carry 50+ paper types that you could choose from. Let's take a look at the options first, and you can answer that question later.
Uncoated Paper
Redundant as it may sound, uncoated paper… has no coating. What this means, is that paper is porous and absorbs more ink. Therefore, images can lose a bit of their sharpness, at least in comparison to coated paper. With that in mind, it works very well for projects with less processed requirements, because it provides an organic feel. Lack of coating does not mean lower quality. There are several colored and textured options for uncoated printing papers. This choice is well suited for applications where the paper will be written on, like letterheads, or for any projects where a natural look is desired. Booklets like the one shown below, have no coating.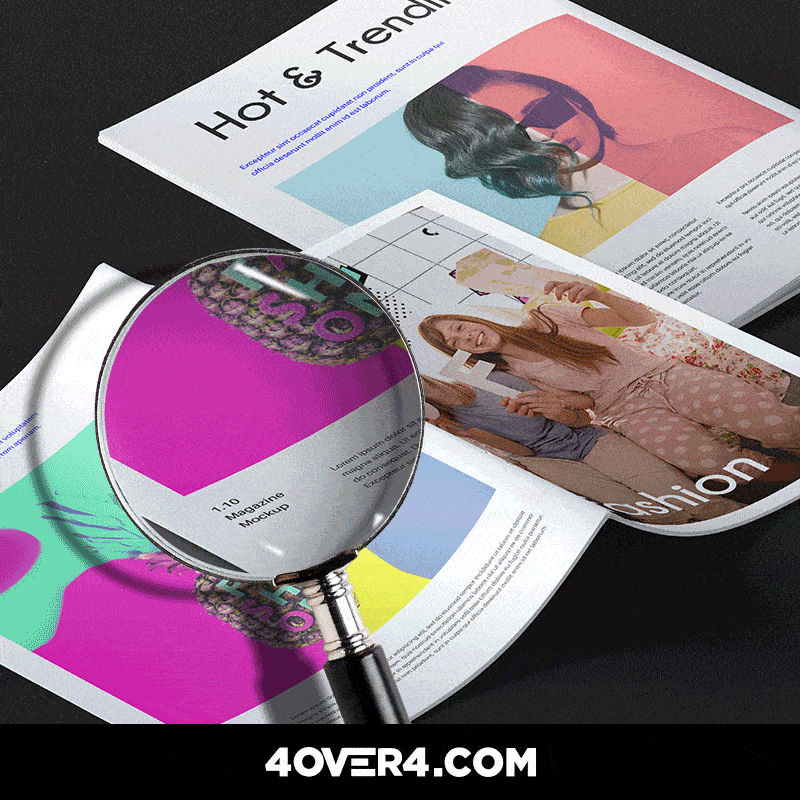 Coated Paper
The coating process fills the base paper pores, which alters its printing qualities and ink absorption levels. As a result, coated printing paper feels smoother and looks shinier. Paper coating substances include China Clay, Calcium Carbonate, Kaolinite, Pigment, Adhesive, and Bentonite. It is classified as light, medium, or high coated. And art paper, which is the highest in quality and commonly used in advertising projects. This paper can be matte or glossy and produces outstanding color results. It's typically used for brochures, catalogs, menus, among others. Here's an example: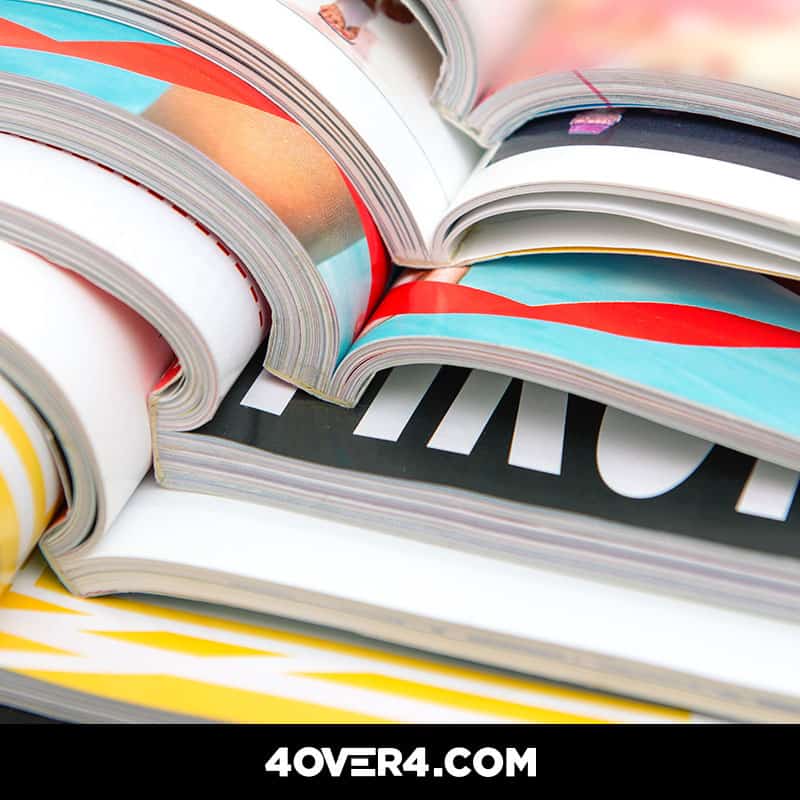 Gloss/High Gloss UV Paper
Gloss/High Gloss UV coating consists of applying a varnish to standard printing product and then sealing it with UV light. As a result, the colors are enhanced and the product looks glossy. Additionally, it makes the gloss paper more resistant to any external element which may damage the ink or quality. After applying the gloss UV coating, it would be hard to write on the paper or edit it in any way, so it is suitable for products that will not require further alterations. You can also choose to coat the paper on one side only, so it is possible to write customer details or any additional information on the back (like a postcard). It is used in a wide range of applications from business cards to catalogs and postcards and everywhere in between. Using glossy papers and gloss coatings can really make a high quality paper stock seem even more beautiful.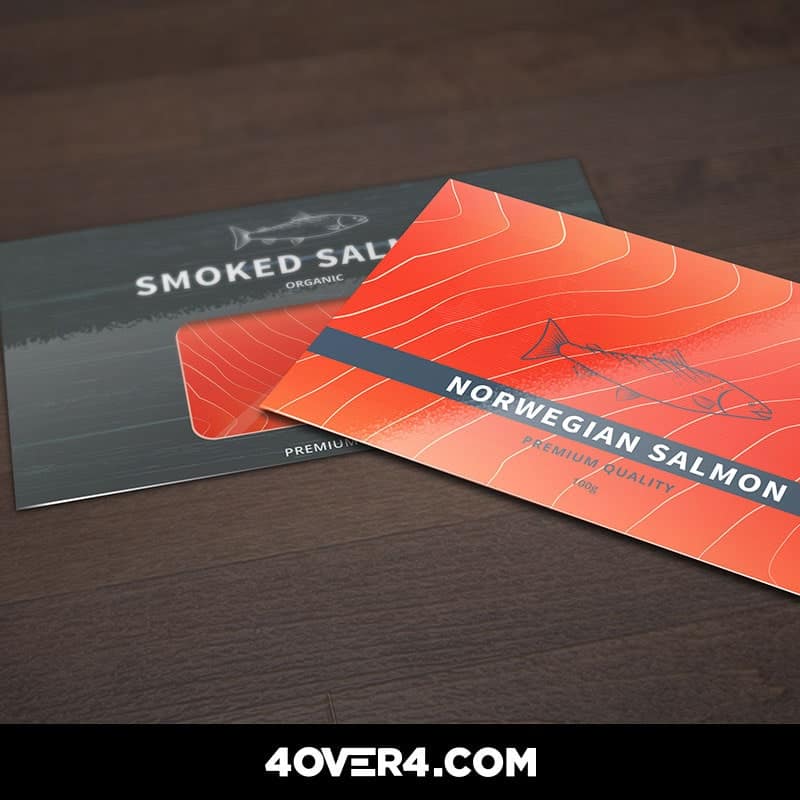 Paper Thickness
Regardless of the coating process, the paper has been through, its thickness will determine how rigid and resistant it will be. While the average cardstock ranges from 9-point to 14-point, specialty papers like the ultra thick prestige collection can go as high as 80-point. And even then, you can choose to apply UV coating or not.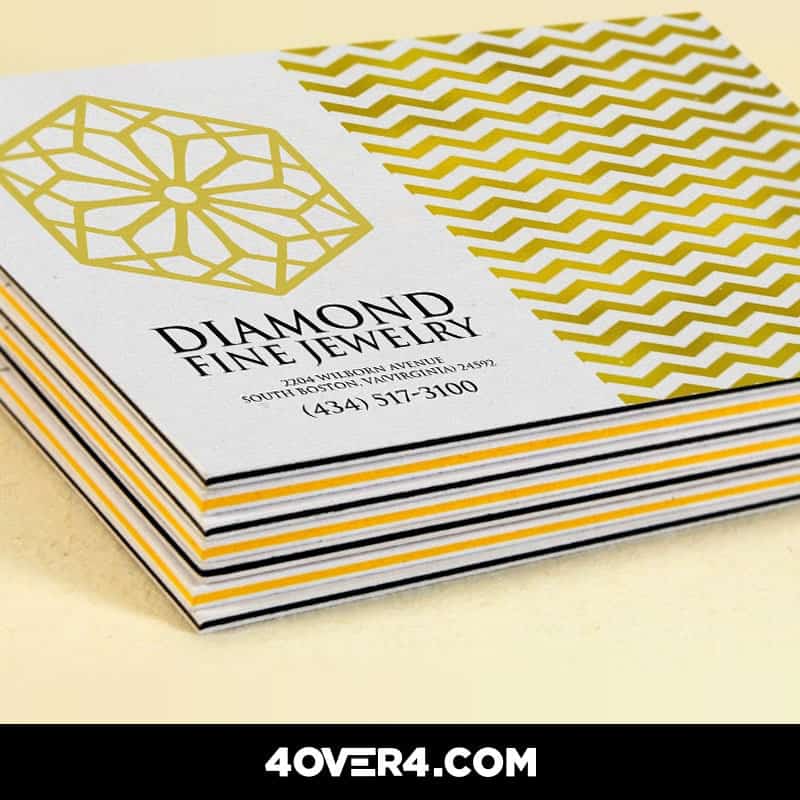 Our advice is that you tell your professional printer exactly what you are after. An expert will be able to tell you which option is the most suitable for your project, so you don't get overwhelmed by the multiple possibilities. Remember that the final purpose of your print product will be the determining factor as to what kind of material you should go for.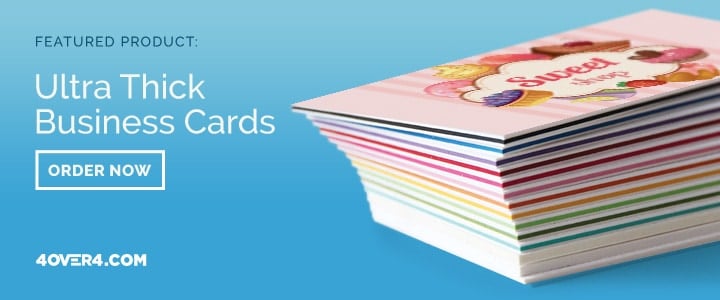 Know the Details of your Project to Choose The Right Paper
Ask yourself the following questions:
What is the objective of your project? Spread information? Branding? Or, Make an announcement?
What's the desired look? Is full-color printing essential for your project?
How your piece will be distributed?
What's your budget?
Answer yourself the questions above, set up your priorities and ask our printing expert representatives if you aren't sure what's the best choice for you.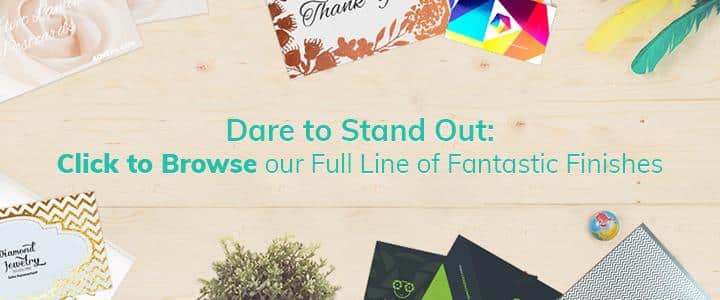 Don't forget to sign up now for 30% OFF your first order!