Postcards are a powerful and versatile tool that can seek business from both prospective and existing customers. According to
57% of people
, custom postcard marketing or postcard mailers create dependable and trustworthy relationships. It is because printing custom postcards for business is cost-effective, and it is not a pushy way to enhance sales. You can use postcards as oversized business cards, mini info sheets, or hang tags for products. All such small details make this tactile tool a much-preferred option for marketing. How do you create custom postcards? The best way is to hire a professional service instead of doing it on your own. I am saying this because DIY postcards cannot look professional, no matter how much you try. I made the mistake of doing it myself and failed badly. So, trust me, professional printing services like 4OVER4 is the perfect choice for custom
postcards printing
. A professionally designed postcard can offer you quality cardstock and range of finish that you will never get in DIY printing or templates. There are two ways in which you can create your custom postcards even when you hire a professional. The first one is by using templates, and the second is to design from scratch. Let us learn more about both the ways and their benefits.
Custom Postcard Templates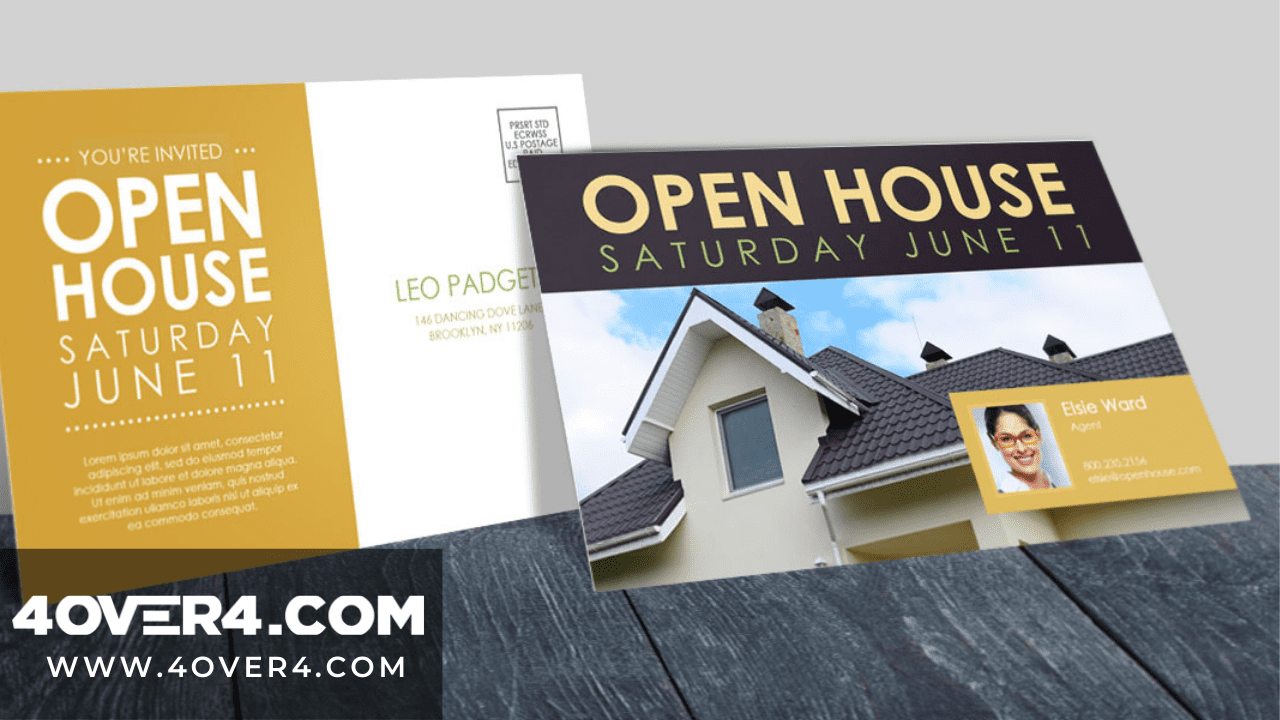 Source
What are postcard templates? They are ready to use designs, a basic framework or structure for postcards. Whenever you need a postcard, templates can be an instant solution. Just fill out the blanks or customize your name, brand, logo, message, etc. and your postcard is ready for printing. When you don't have time to come up with something creative, the templates ease your worries. They are hassle-free and much faster than starting from scratch. Postcard templates let you access the images and files to allow you to work as per your needs. There are times when you go completely blank and run out of ideas, or you have time constraints, that's when the custom postcard templates work.
Benefits of Custom Postcard Templates
Custom Postcard Saves Time
Each time when you need a separate set of postcards for various targeted clients, coming up with a unique design or preparing different texts becomes difficult. It is also frustrating, costly, and taxing. The postcard templates help you to save time as you get ready-to-use designs as soon as you choose a template.
Simplify the Process of Creating Custom Postcards
Placing custom postcard bulk orders after designing from scratch makes the process a bit lengthy, and you can face delay in receiving your order.  Templates help simplify the custom postcard designing process, and you can have your products delivered in the least turnaround times. You can effortlessly personalize your postcard design with the right text in no time with the use of postcard templates.
Enhanced Productivity
Custom printing 4x6 postcards from scratch is not a matter of joke. Several people are involved in creating a postcard. Some work on the design aspect, some on collecting the right information, and someone on text and proofing. Choosing custom templates for postcard reduces the work of these departments, increasing productivity in other areas.
Availability and Affordability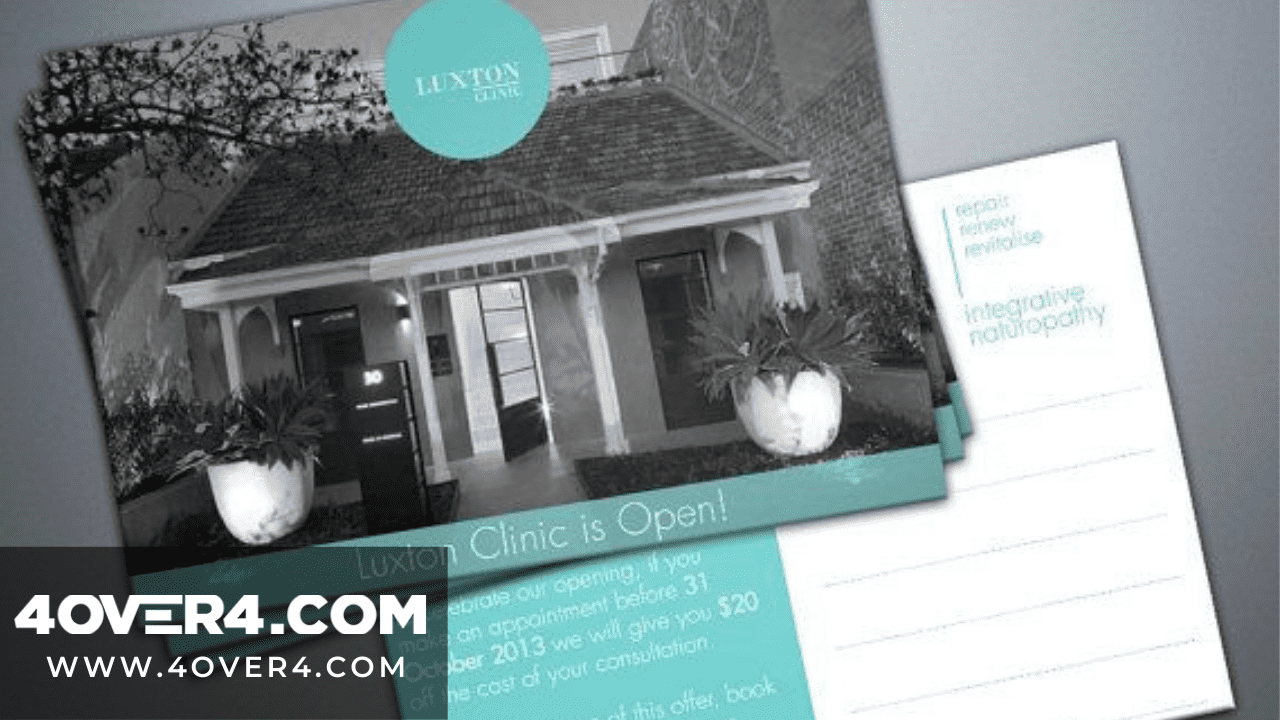 Source
Many times, custom postcard with envelopes designing from scratch becomes a big headache. Do you know why? Suppose you like a designer's work, but the person is unavailable due to other projects, or you find the  the the person's services are quite expensive especially keeping your present business scenario in mind. What will you do? The trustworthy printers like 4OVER4 offer several templates to customize your postcards when you don't wish to do it from scratch. It is readily available and also highly affordable.
Designing Custom Postcards from Scratch
Now, what is designing a postcard from scratch? If you want to create something unique, you have to design it from scratch. For instance, if you wish to have an apple-shaped postcard. You have to choose
die-cut postcard
printing. The templates cannot be the solution for it. Just send in your design file in the precise format that the printer accepts and select the cardstock and finish. The rest is taken care of by the printing team. What are the benefits of designing a postcard from scratch?
Benefits of Designing Postcards from Scratch
Unique Custom Postcards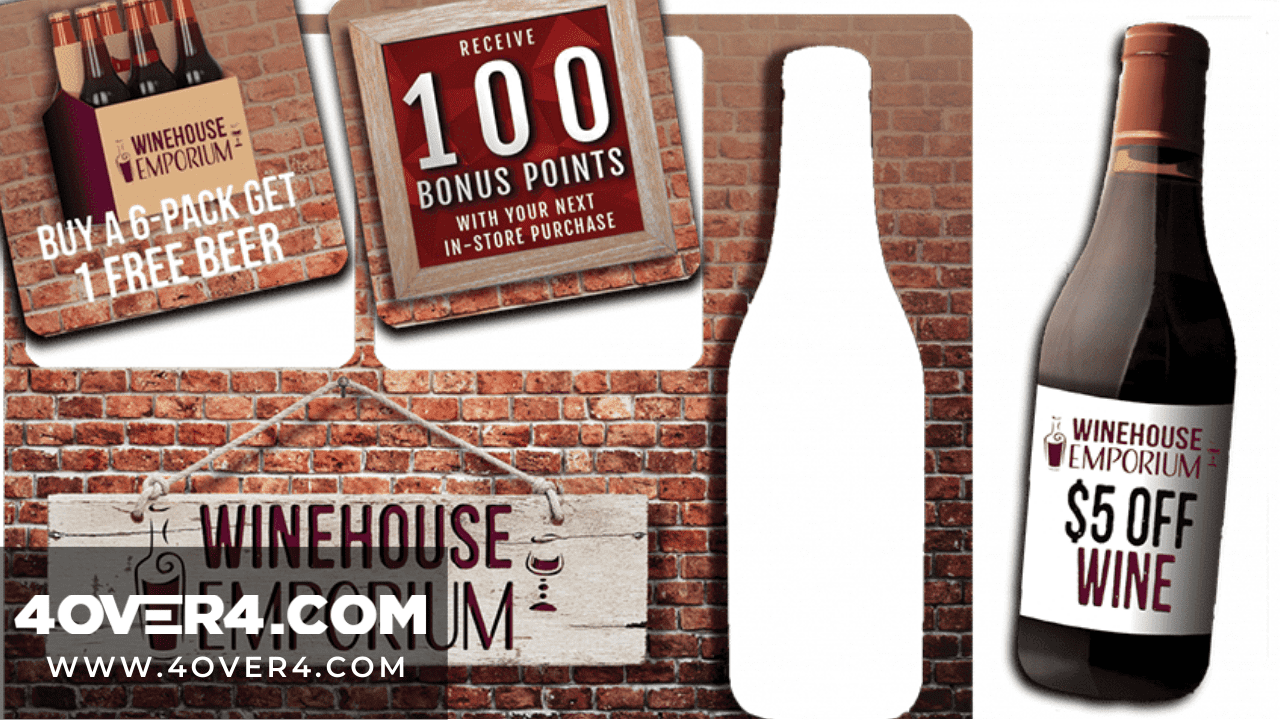 Source
When you design custom postcards from scratch, you are well aware that experts are working on it. You get an exceptional end product under the guidance of proven and knowledgeable printing professionals. The templates are for self-help, and a number of people can use the same template. Whereas designing postcards from scratch allows you to create an outstanding and unique product.
Cost-Effective Custom Postcards
Designing the postcards from scratch and having a team of efficient leaders to guide your design makes all the difference. If you have a particular budget or idea in mind, you can discuss it with the team for the best output at minimum expense. This helps you create unique, high-quality, affordable, and an exclusive brand-focused postcard designed for your targeted potential customers. Moreover, you get significant discounts when you order postcards in bulk from the reliable printer.
Better Quality
You may end up spending more on templates due to your lack of knowledge of quality paper stock. For instance, you print a few cards, but it doesn't turn out to be as good as you had expected. So, you print another batch of cards. Experiment with printing may lead to added expenses. Whereas, when you decide to design from scratch, you get top-notch quality with premium paper stock and finish. You never end up with sloppy work when choosing to create from scratch with trusted printers like 4OVER4.
Save Time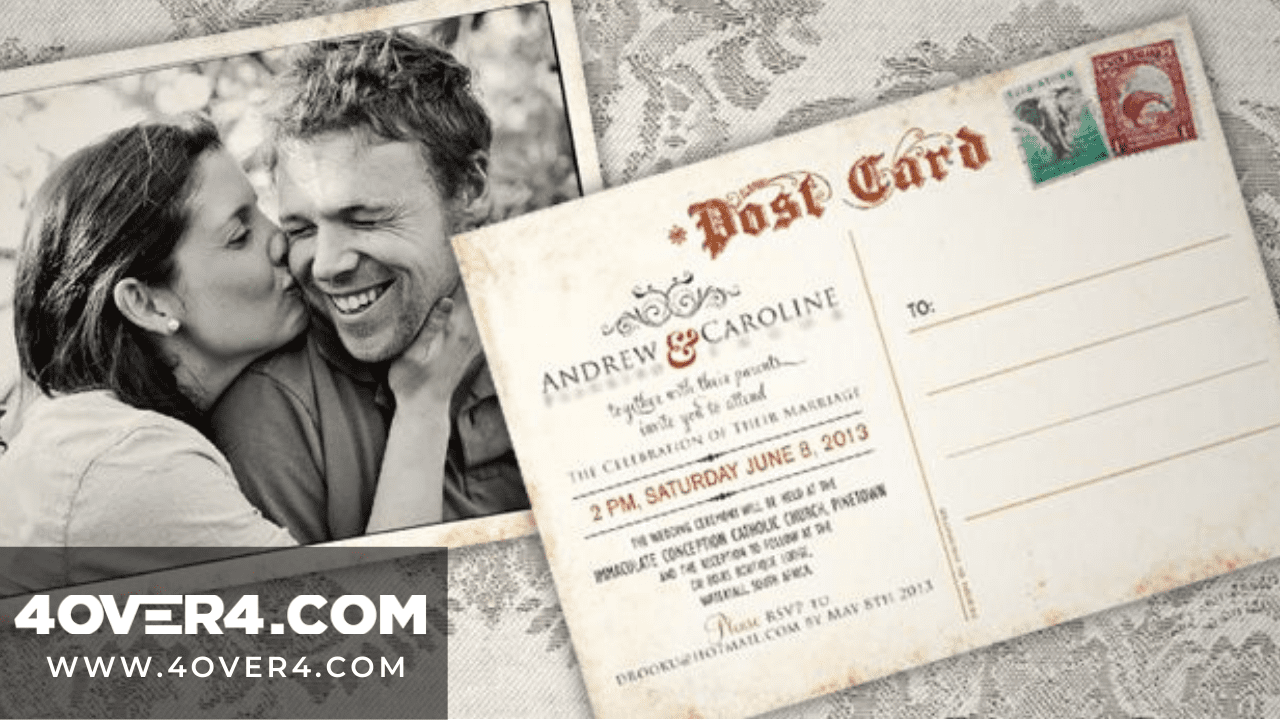 Source
The custom postcard designing from scratch helps in saving time and increasing productivity. The time you spend on understanding a template and customizing it for printing can be used on other productive areas of your work when you decide to design from scratch. You save time for yourself and your company by hiring a professional to create your postcard mailers.
Versatile Custom Postcards
Whether spot UV or metallic foil, leaf shape or heart shape, designing a postcard from scratch gives you the freedom to customize it the way you like. Your custom postcard designed from scratch can be used in several ways. You can make it a discount coupon for your event or an oversized business card for professional dealings. Your custom postcard can act as a hang tag for your product or as a rip card with easy to redeem promo code. Custom postcards are versatile, as they are designed from scratch making them one of the most preferred marketing tools for businesses.
Conclusion
The custom postcard templates and designing postcards from scratch have their own set of advantages. Choosing the best way depends on your budget and other requirements of your brand. Analyze what you are looking for and why you need custom postcards to decide your preferred method to print postcards.