Social distancing became the new normal in 2020 when Coronavirus kicked in. It forced all businesses to adapt and ensure people are keeping a safe space from each other and one way to implement this is by using social distancing decals. Social distancing, according to Wikipedia, is a set of non-pharmaceutical interventions or measures intended to prevent the spread of a contagious disease by maintaining a physical distance between people and reducing the number of times people come into close contact with each other.
Social distancing illustration
The social distancing decals help people keep a healthy distance of at least 6 feet, which helps curb the spread of coronavirus. According to the visual capitalist, when an infected person reduces their physical contact with others by 50%, they also spread the disease 50% less.
Decals were invented by Simon François Ravenet who was a France engraver, and they became widespread in the 19th century.
Types of social distancing decals
Different social distancing decals can be used in different areas to enhance the social distancing practice.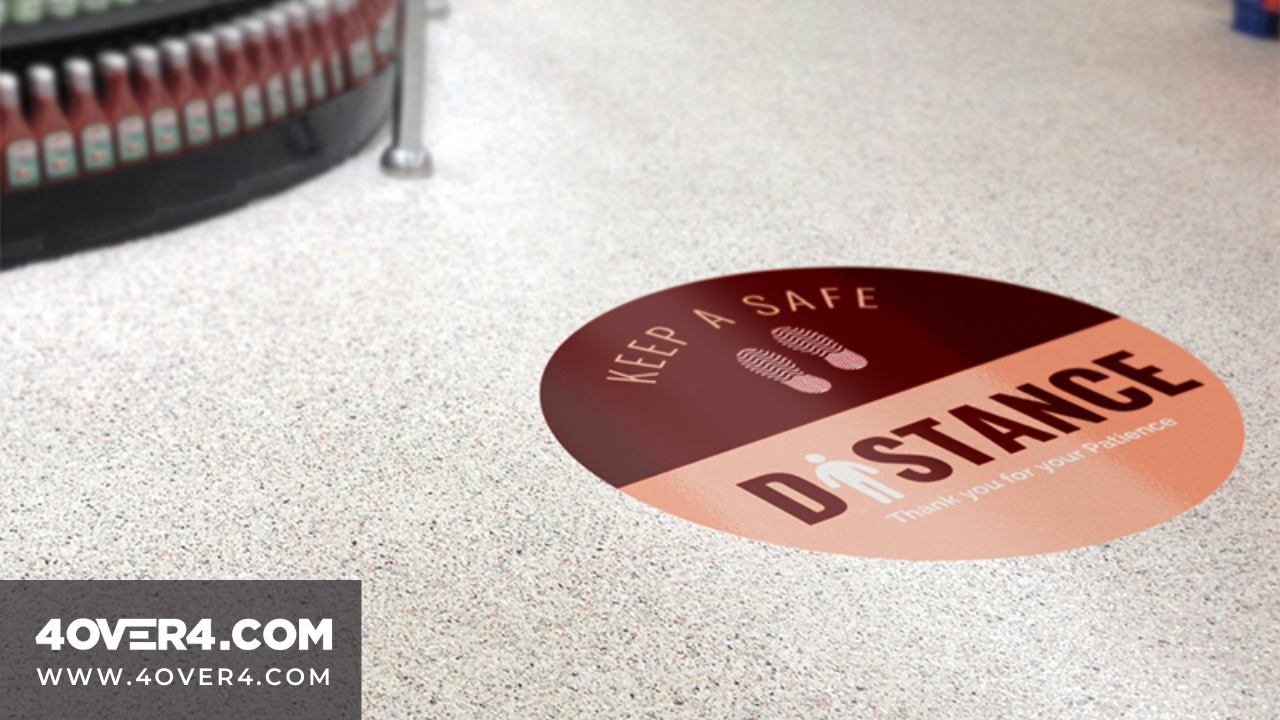 These are the most common social distancing decals and I am sure you have seen them at least once. Even before coronavirus, floor graphics were used in businesses to show direction, act as marketing tools, and for decorative purposes. The start of the coronavirus pandemic saw the birth of social distancing floor graphics. They are mostly placed in areas that have high foot traffic and the potential of congestion like banks, airports, restaurants, etc. The social distancing graphics can show people where to stand while waiting for a certain service or just remind to people to maintain distance.
Floor graphics are used both indoors and outdoors. For indoor floor decals, they can last up to 2yrs while outdoor decals can last for 3-6months.
Window graphics have for the longest time been used to promote a sale, grand opening, product launch, or trade show and act as a temporary sign solution for a store. However, recently they have been used to spread social distancing messages. Small businesses can choose between having white window clings, clear window clings, or see-through window types of vinyl.
They mostly have simple messages like, 'Kindly maintain social distance' or 'Maximum of 10 people in-store at one time'. They act as constant reminders to people to maintain a healthy distance at all times. Using a company's brand color and great graphics can make the window graphic more memorable. When window graphics are made out of vinyl or adhesives, they can last up to 5 years while those made from clings last up to 6 months.
Wall decals are mostly used for decorative purposes but have of late been used to promote social distancing rules. Including plenty of wall graphics will help more people see your social distancing message.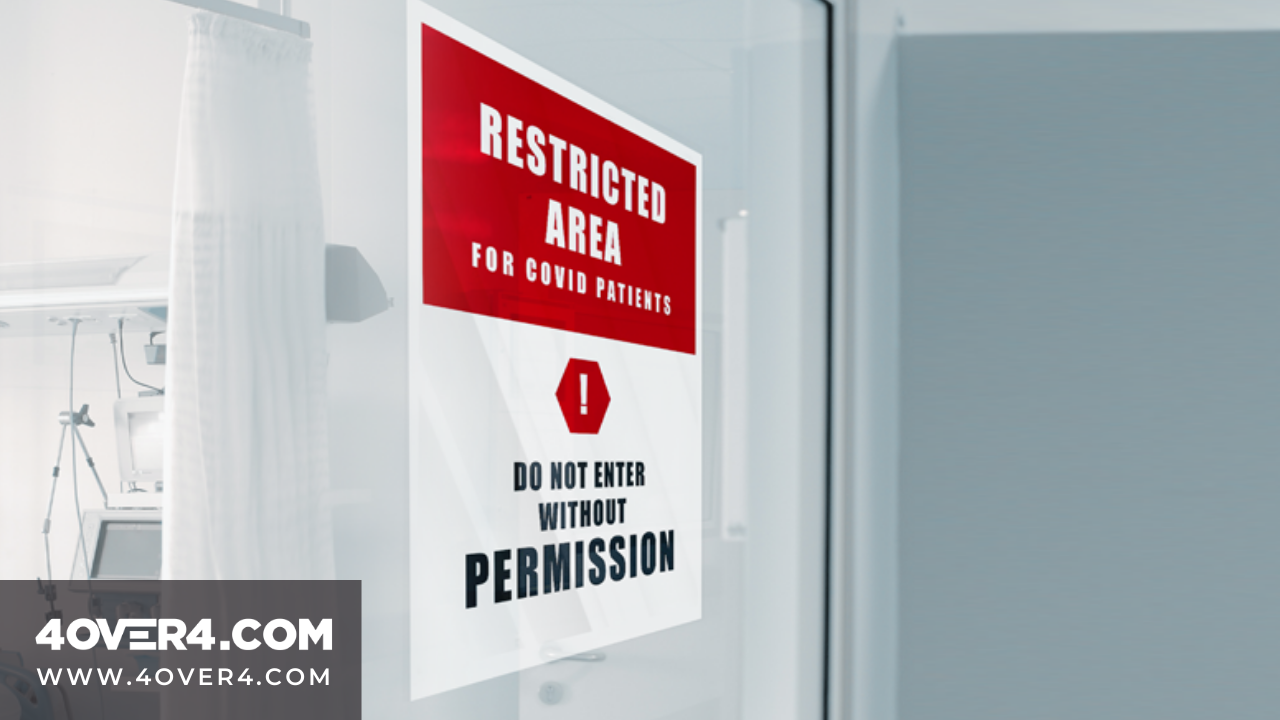 Having wall graphics at the entrance of a lift that indicate how many people are allowed in and extra instructions like reminding them to wear a mask will go a long way. Displaying wall graphics inside your store will act as a continuous reminder to people. In the wall graphics, you can even go ahead and remind people of the purpose of maintaining a healthy distance. Wall graphics typically last for about 5yrs making it worth the investment.
How to make decals
Making social distancing decals depends on the message you want to put across. If you want wall decals for business, you should remember you want them to reflect perfectly on your business when making them. This means adding things like your company logo, using your brand colors and company's tone to make your decals feel authentic. If they're for decorative purposes like wall decals for the bedroom, getting the right details to complement your walls and room is enough.
You can DIY your social distancing decals but for a more professional look, you will need custom decals made by an experienced print company. You can use a company that has plenty of design templates that you can manipulate to your liking till you're satisfied before they print out the decals for you.
Conclusion…
I think social distancing is here to stay even after the pandemic has passed. It will be the new normal as people are already adapting to it. This means that getting social distancing decals will be useful even post-pandemic. The fact that they are long-lasting makes them worth the investment.
'Be sure to get great decals from a company with an array of options and excellent customer service to help you out and address any concerns you may have.