Relationship building and networking with clients, colleagues, and industry experts are pivotal to any lawyer's success. Hence, a business card is particularly relevant to lawyers.
Of course, the best business cards for lawyers will reflect their professionalism and expertise in the field. This article explores helpful design ideas for lawyers to make a favorable first impression on their audience.
What to Consider When Designing Business Cards for Lawyers
Here are some salient guidelines for designing the best business cards for lawyers:
Simplicity: The design should be simple and uncluttered. Hence, you should avoid using too many colors, fonts, or images. Instead, focus on conveying your name, title, and contact information clearly and concisely. You can read our guide about including your picture on a business card.
Professionalism: The design should reflect the professionalism of legal practitioners. A flashy or casual design may undermine credibility.
Legibility: Use a font type and size that's easy to read. Avoid small font sizes or intricate designs that make reading difficult. Sans-serif fonts like Arial, Helvetica, and Calibri are popular, readable choices.
Branding: Does your card design align with your brand values and mission? For example, immigration lawyers may opt for a card with patriotic or nationalistic elements, such as a flag, map, or colors. These emblems may represent the client's home country and establish your expertise in international law.
Similarly, family law attorneys incorporate soft, warm colors, denoting compassion and empathy. In contrast, criminal lawyers prefer a bold color palette and imagery portraying strength and determination. The takeaway? Clients are more likely to trust fundamentally consistent branding.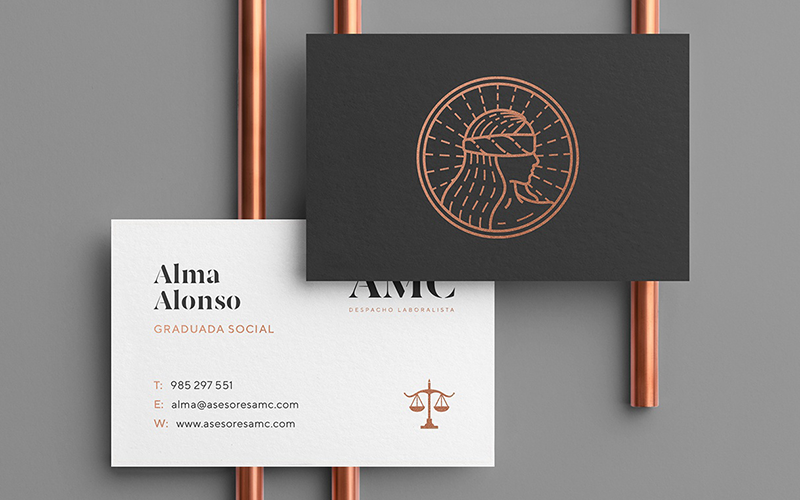 Best Business Cards for Lawyers: Tips and Ideas
In addition to displaying professionalism and expertise, some lawyers employ creativity and ingenuity to stand out and impress potential clients memorably. Here are some examples you can borrow from:
Criminal Defense Attorney: A criminal defense lawyer can incorporate a bold color palette and imagery portraying strength and determination. Another creative approach is using a fingerprint or handcuff as design elements. Such designs are a subtle nod to your expertise, and they differentiate you from traditional law firms.
Real Estate Attorney: One New York City real estate attorney used the custom die-cut product to produce a building-like business card. This eye-catching custom shape helped him stand out from other real estate attorneys.
Family Law Attorney: A family law attorney can utilize softer colors to create a welcoming design that conveys compassion and empathy. Another creative touch is experimenting with a heart or family symbol or including a tagline highlighting your focus on helping families.
Law professionals can create memorable and effective cards by cleverly infusing and personalizing visuals, wordplay, and unexpected design elements.
Sample Business Cards for Lawyers
Lawyers should consider hiring a design professional to bring their ideas to life. Alternatively, you can browse hundreds of professional business card templates for sample business cards for lawyers. You can edit them, import your logo, and order printing online. This feature is free, fast, and convenient.
Printing Considerations
When choosing a printing service for their business cards, the following factors will help lawyers decide on the right service for them:
Quality: A high-quality business card will accurately represent your brand and image. So it's essential to use a service that won't cut corners. Instead, you should choose one with a record of producing high-quality prints and providing excellent customer service.
Turnaround time: This is another factor to consider if you need business cards quickly. You can prioritize your order when you choose same-day printing on 4OVER4.
Customization: Our business card products feature numerous customization options, including paper type, special finishes, and custom shapes. Hence, it's easy to create outstanding designs.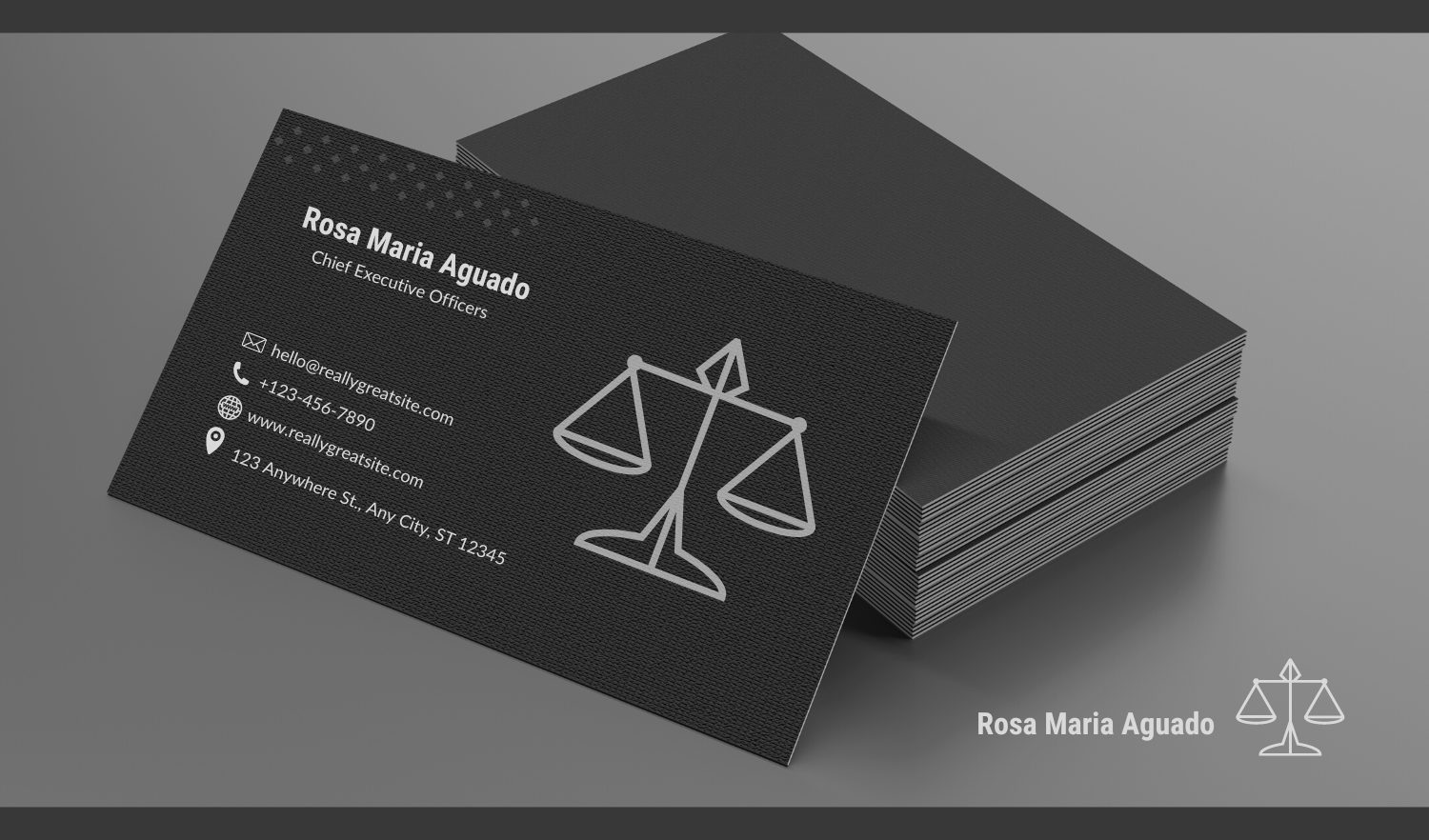 Conclusions
The best business cards for lawyers showcase their professionalism and expertise while being creative and personal. Our business products like the Prestige Ultra-Thick, Soft Touch, or Cotton business card products will achieve this desired effect. Feel free to customize one of our sample business cards for lawyers to suit your style and order now.