Business card printing
is a practical, tangible solution for businesses. It is the first impression and maybe the last one for networking in the professional world. Before digital resources, business cards were probably the only way to share info and contact another person. The vast advancement in technology and digital platforms made networking much more manageable. A tangible light-weight and aesthetic business card continue to add significant value for establishing a connection.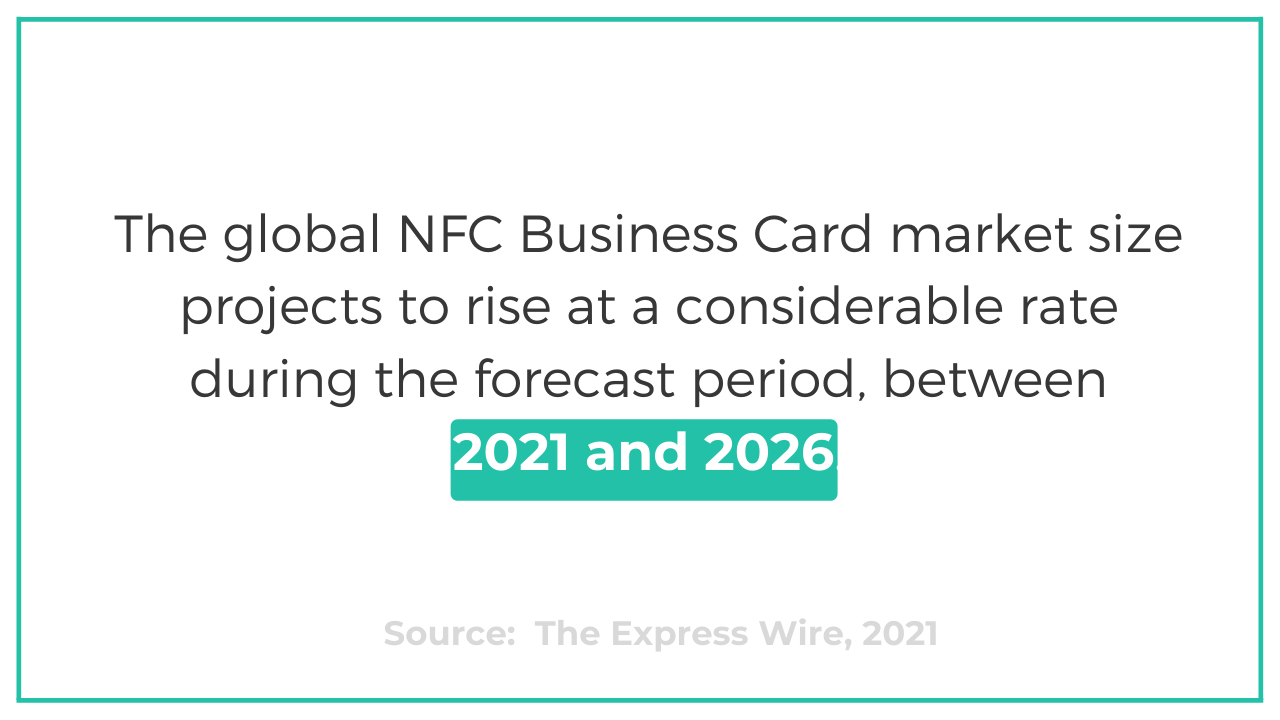 Business Card Insight
According to
The Express Wire 2021
, The global NFC Business Card market size projects to rise at a considerable rate during the forecast period, between 2021 and 2026. It makes it evident how essential business card printing is going to be in the coming years. Now, tell me, what have you learned in the year 2020? I believe that the new normal is all about adapting and evolving to flourish. Business cards offer professionalism, trust, and personality when introducing your business to a potential client. Read on to know more about the importance of design and the latest business card printing trends to rule in 2021.
Importance of Design in Business Card Printing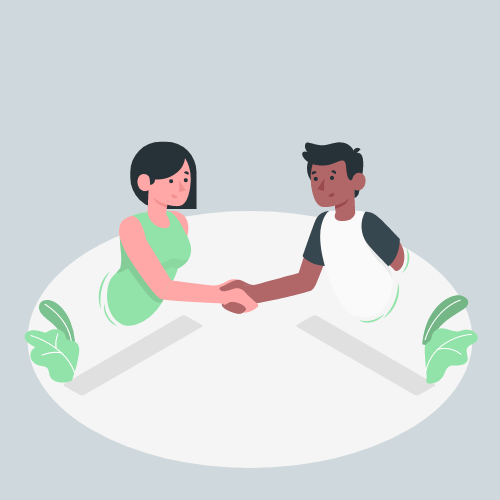 Meet and Greet Illustration by Storyset
Business cards are more than just meeting and greeting each other. In addition to shaking hands, exchanging business cards lets you share and get info about the other person or a company. The card design also creates a strong impression about the person you are meeting and greeting. Therefore, the design of your card is vital. The quality and design of business card printing speak volumes about how you do business. Does your card mention several ways to contact you? Are you easy to reach? What color rules your card, and what do they say about your product or you?  Are they bold or loud, or soft, and more reserved? What kind of a cut have you used in your card? Is it traditional or precisely detailed? These are some fundamental questions that a business card design can answer quickly. Moreover, high-quality business cards enhance your profile and improve your perceived value. Business card printing sets the tone for what it's going to be like to do business with you. Let us check out some of the latest business card printing trends to ensure you get high-quality printing from a trusted online service.
Business Card Printing Trends
High-Tech Clear Plastic Business Cards Printing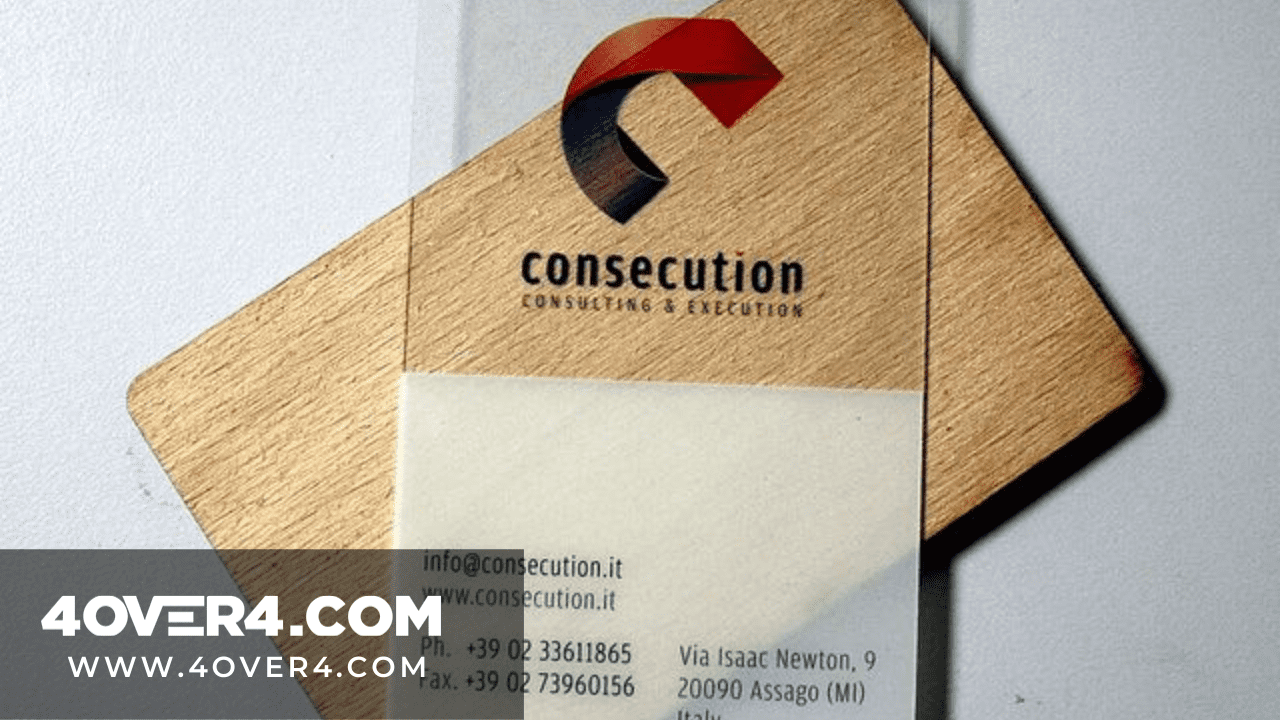 Source
The glowing clear
plastic business cards
are the futuristic design that adds chicness and shimmer to an otherwise dull business card. One common thing in these cards is the opaque element graphics and texts. You may divide some of the cards into different translucency values. One part of the card can be blurry, while the other may be textured. It creates a fascinating background against your company name and makes it pop beautifully.
Spectacularly Colorful Gradients Against Dusky Backdrops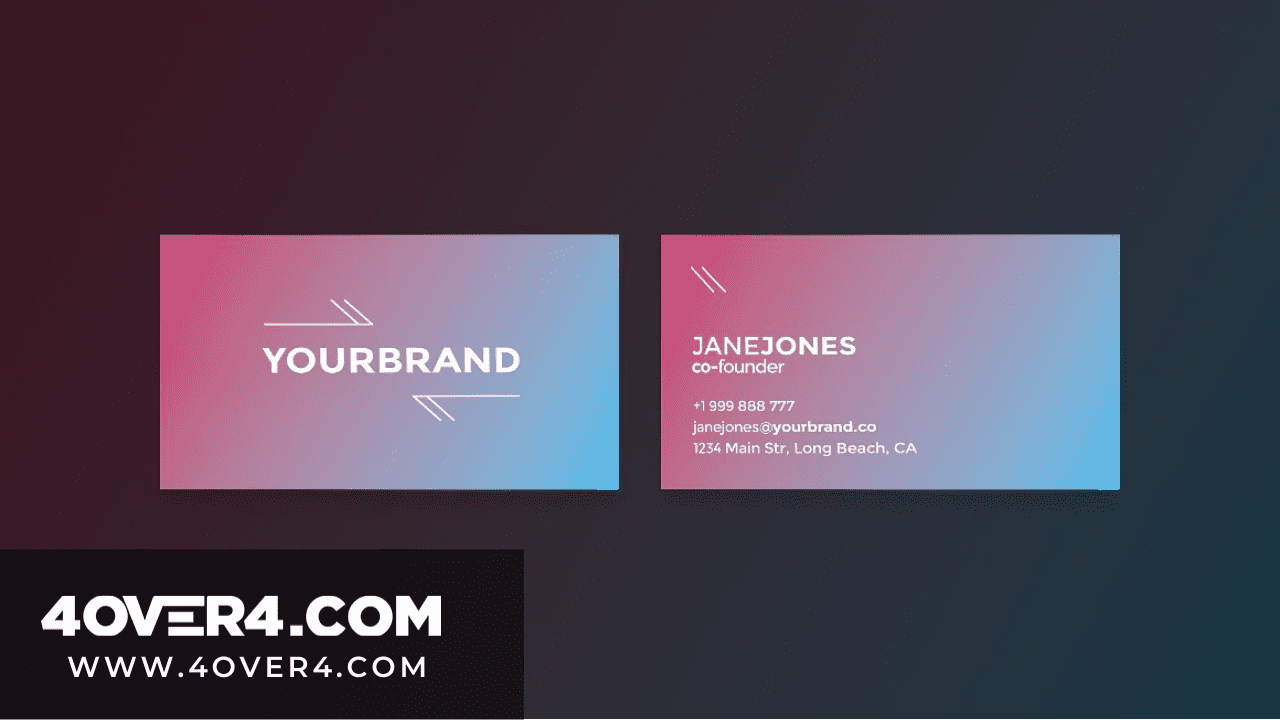 Source
Dark color custom business cards with colorful gradients are the latest business card printing trend you'll find cropping up at networking mixers. Think of some translucent shades sparkling against a dark backdrop. It gives a feeling of light waves ebbing and flowing, creating a beautiful effect. Often clear borders and rigid shapes make a card boring. Adding a colorful gradient to your business card design makes it classy and tasteful.
Trendy QR Codes in Business Card Printing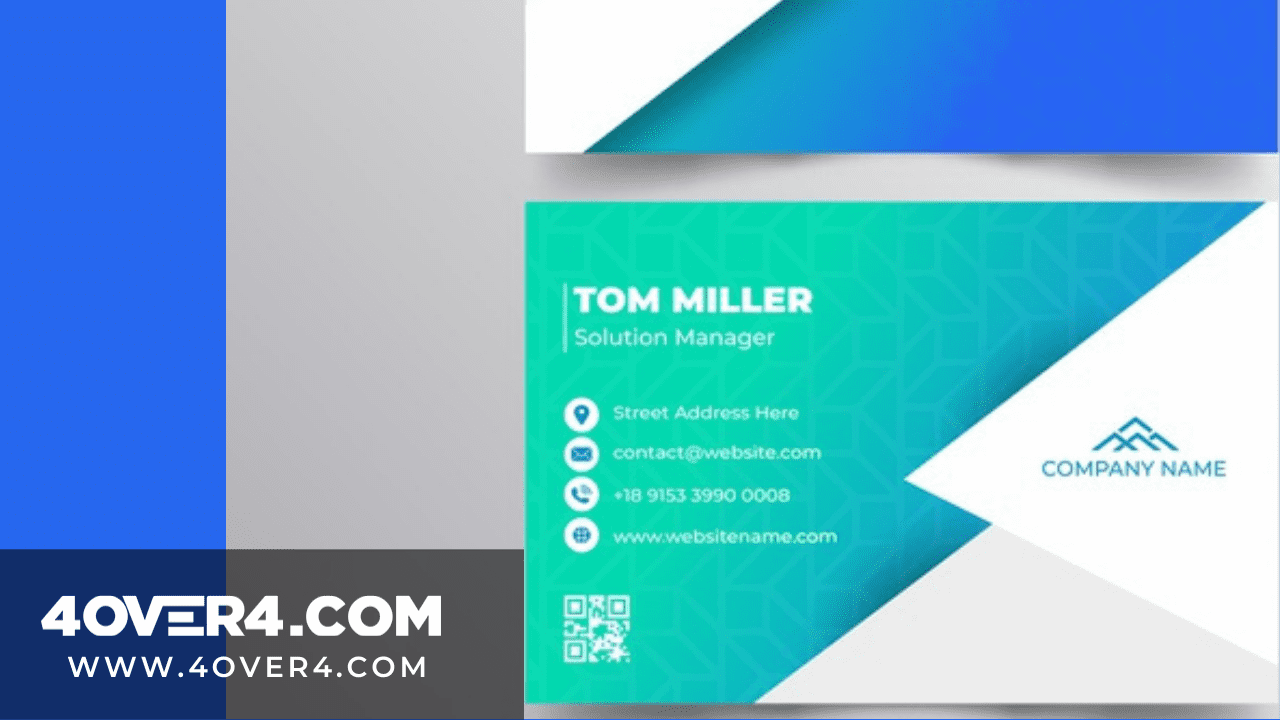 Source
You must have heard that QR codes are one of the crucial elements in business cards today. But do you know that the QR code trend is going to rule in 2021? You can see plenty of it in business cards. Adding a QR code to business card printing makes it super easy to share a portfolio or website without any physical contact following the new customary norms. QR codes may appear to be afterthoughts, but they are compelling and effective.
Big Impression with Large Fonts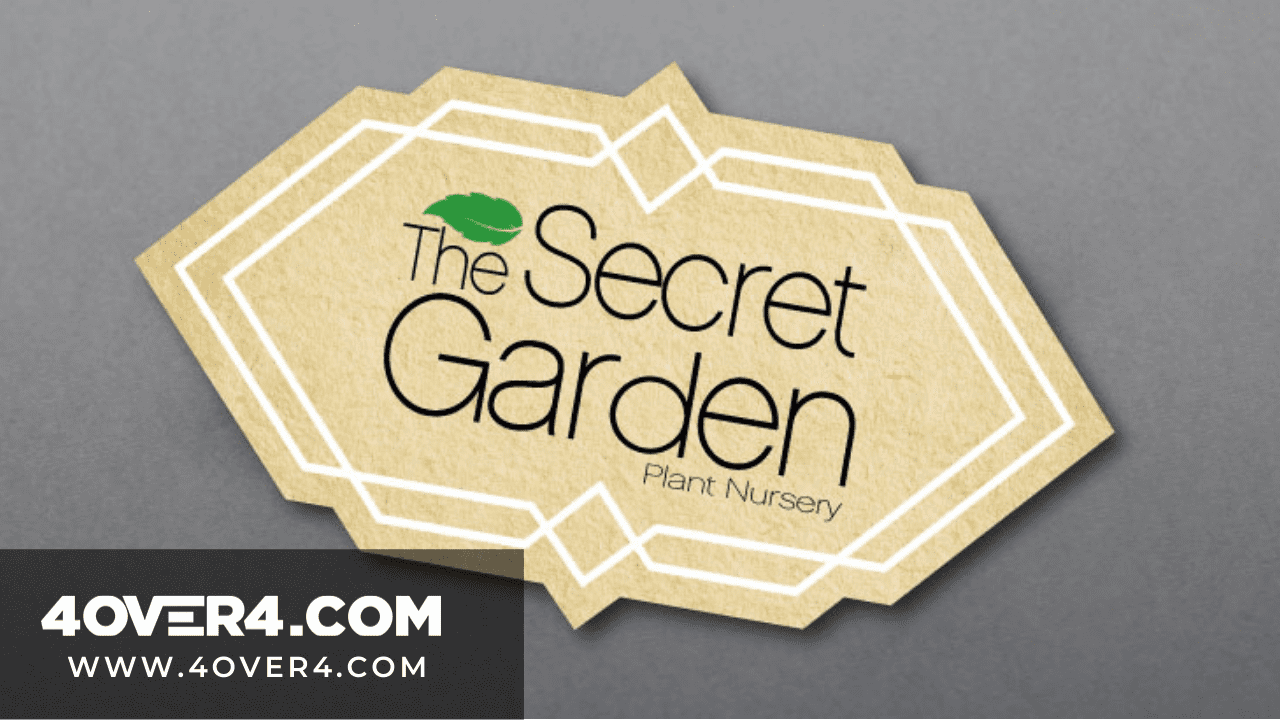 Source
If you are thinking about business card printing in 2021, do consider placing large texts front-and-center. This is another big trend for customized business cards printing. Make the text simple and to-the-point to create a lasting effect. Include text that is stretched out across a business card with little room for white space. When you focus more on texts, try not to clutter it with unnecessary images big logos.
Creative Cut-outs with Die-Cut Business Card Printing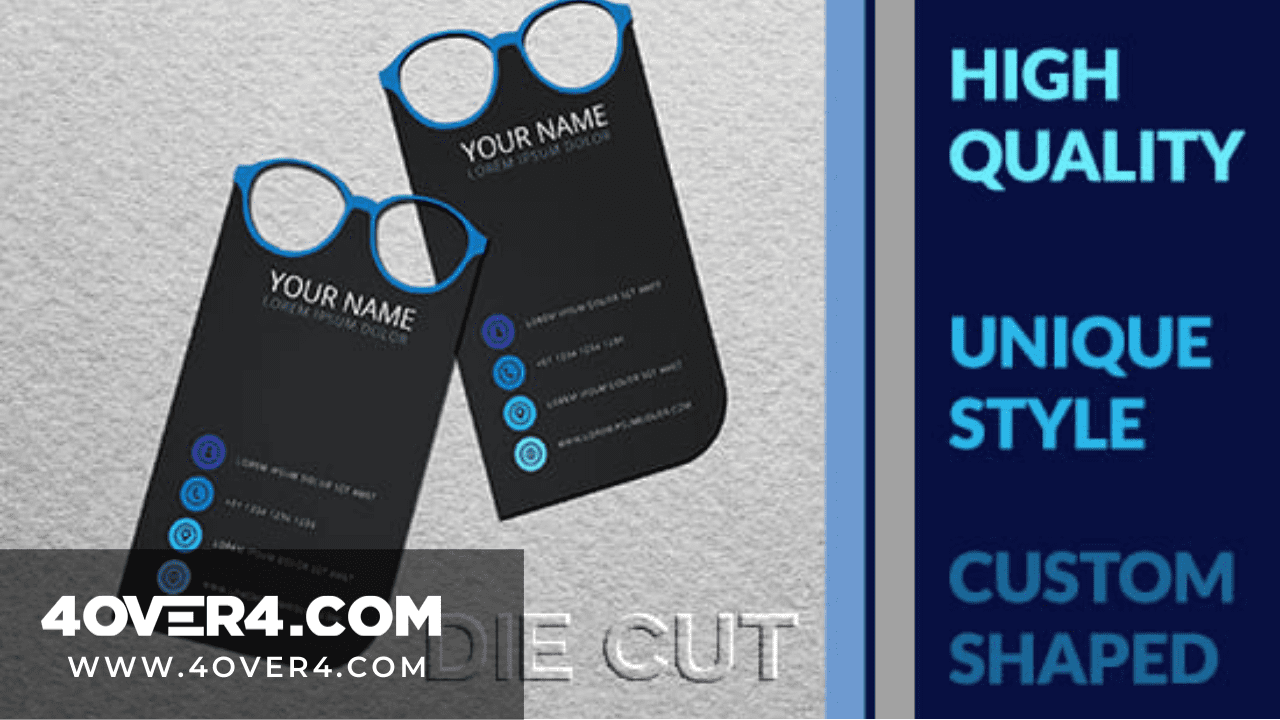 Source
Die-cuts is here to stay and rule the business cards market. Who likes to see the same old rectangular silhouettes? Die-cuts are the most eye-catching and innovative business cards in recent times. The unusual shapes and designs make die-cuts the preferred choice. Whatever shape you want, choose an experienced printing service like 4OVER4 to order your card. Such services offer several paper types like gloss, coated, uncoated, linen, synthetic plastic, and more to make your
die-cut business card
unique and exclusive from the rest.
Unconventional Text Alignment in Business Card Printing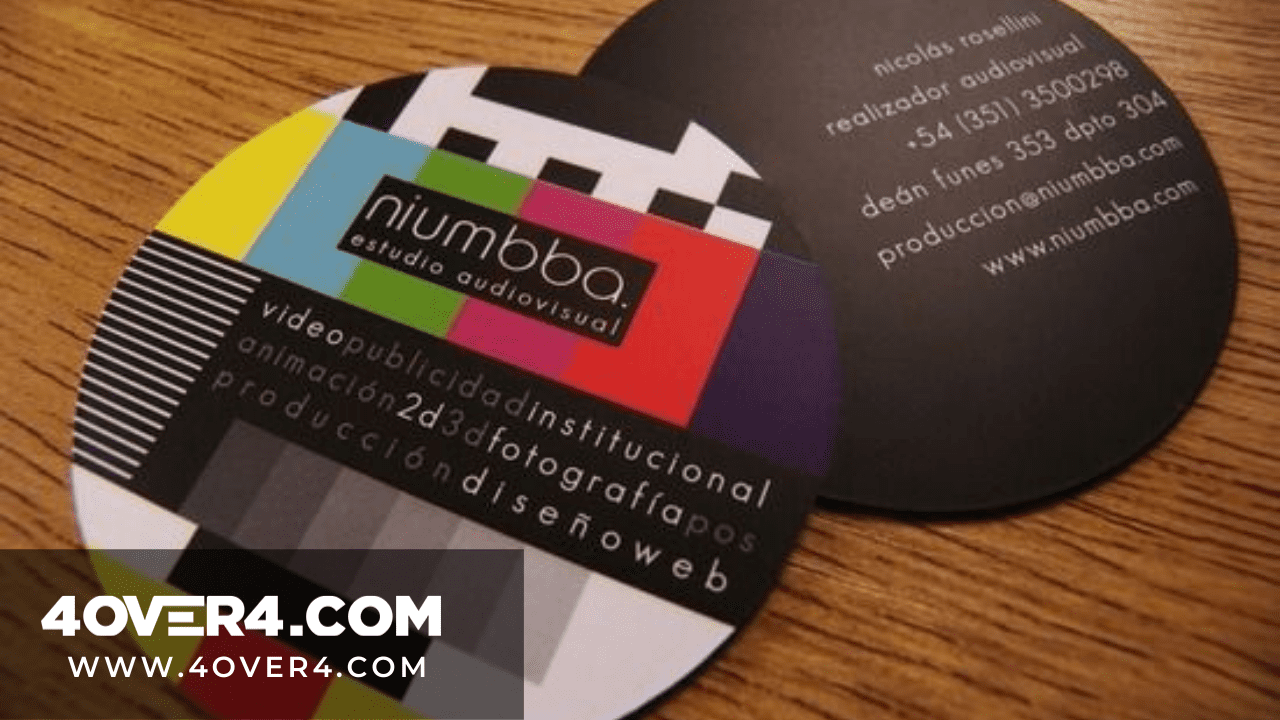 Source
Experimental text alignment is the newest trend that you may look forward to in 2021. It takes typography to new heights. Explore some unusual alignment instead of regular small texts in perfect two or three lines. The left to right alignment has become old and boring. Keep in mind that freestyle designs are in trend, but the readability factor plays a significant role. Place your text in such a way that it makes heads turn and people appreciate your sense of design.
How to Design Your Own Business Cards?
First and foremost, find a trusted business card printing service like 4OVER4 that can offer you a comprehensive solution for design and printing. Choosing an online printer gives you the flexibility to order from a range of design, paper types, texture, quality, and select your preferred delivery time. Moreover, you get to design it yourself if you have budget or time constraints.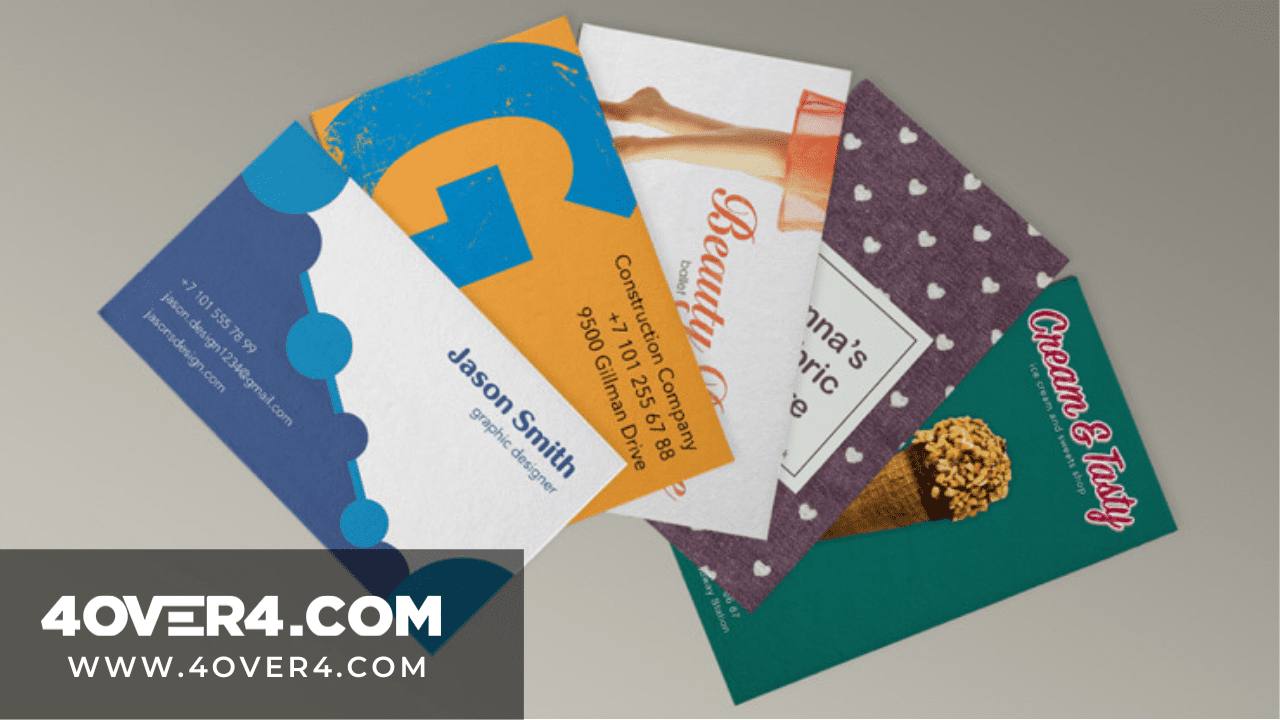 Source
Are you wondering how to design your own business cards or how to print business cards? Just choose a
blank template
that fits your requirement, fill the empty spaces with images and texts. Pick the right colors, fonts, and paper type for printing. Make payment and place your minimum order. It is as simple as that. For any designing help, you may contact the customer support team with your requirement for assistance. They are available 24/7 to ease your worries and come up with the best solution. Are you ready to print your business cards? Do you have any design ideas to share with us? Please do connect, as we value your feedback.