Are you a small business owner? Personalized postcard ideas are the best bet for marketing small businesses. Unlike the brochures and flyers, sending a postcard is considered a tool for personal communication between the client and you. It is not a mere advertisement.
Personalizing is a Trend
Personalizing the items is already in trend and the postcard is no different from it. The printers, producers, manufacturers make personalized postcards enticing with the help of the advanced printing technology trends in terms of paper stocks, shapes, and, sizes.
4Over4.com is one of the most trusted platforms for printing. We offer creative postcard ideas, and exclusive designs to make your mail campaigns stand out. Here are some of the personalized postcard ideas to steal for your postcard marketing efforts.
Personalized Postcard for Particular Recipient
If an old acquaintance sees you in the crowd and called by your name, do you stop and pay attention to someone calling? The customized postcards are somewhat similar. Every single card in your mailing services list intends for a specific person receiving it.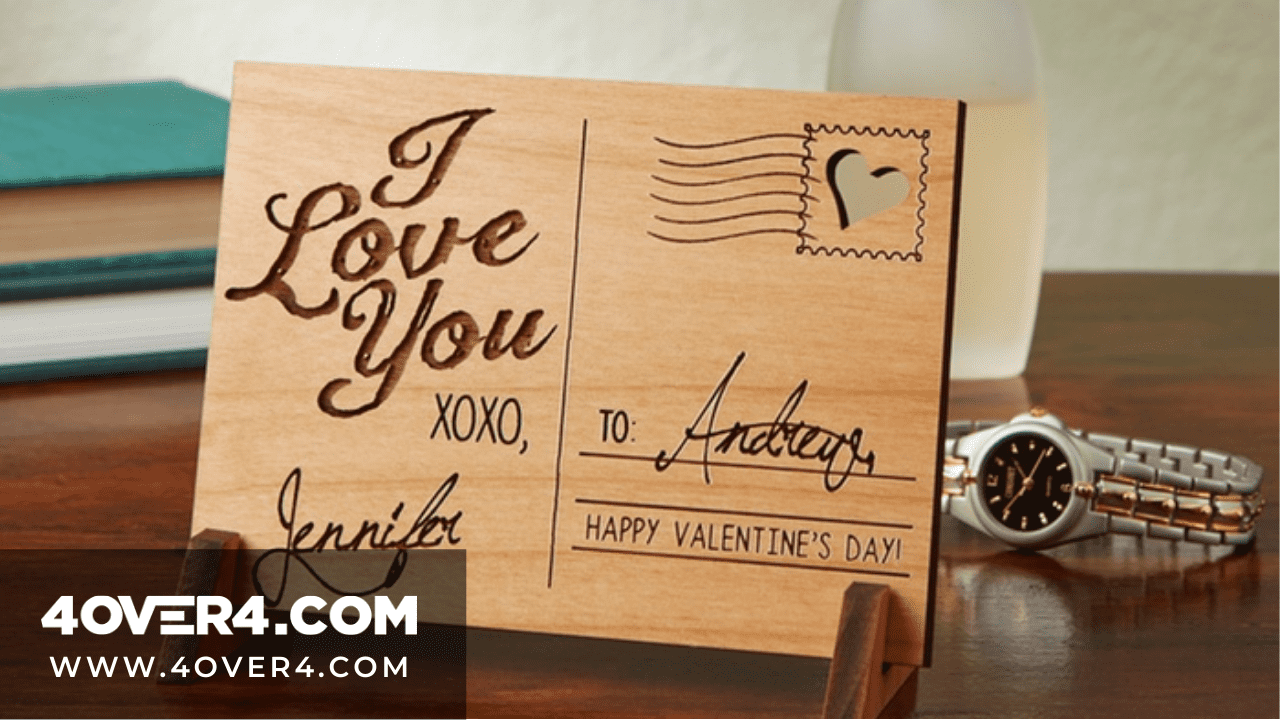 The personalized postcard designs allow you to add your potential client's name and take care of their color preferences. You may also change its elements according to the interests and demographics of the recipient. When your clients receive the personalized creative postcard designs or direct mail postcards, they are more likely to get attracted to your products and services.
Personalized Postcard Ideas for Giving Vertical Orientation
Try to imagine how do you sort through the day's emails. You will realize that every time you hold the mails horizontally. Right? When your client's come across something different from the regular mail postcards, you can get a little extra attention from them.
The vertical postcard design will require your clients to turn it and read the message and see if it is something that they want. Try something unique, and people have rarely come across. It helps to gain your clients' attention.
4Over4 offers an exclusive postcard template like 3D postcards or black postcards to design and customize. You may also send us your specifications, and our graphic designers help you to get high-quality postcard printing ready within 4-5 business days.
Add a Scratch-off Part in Your Customized Design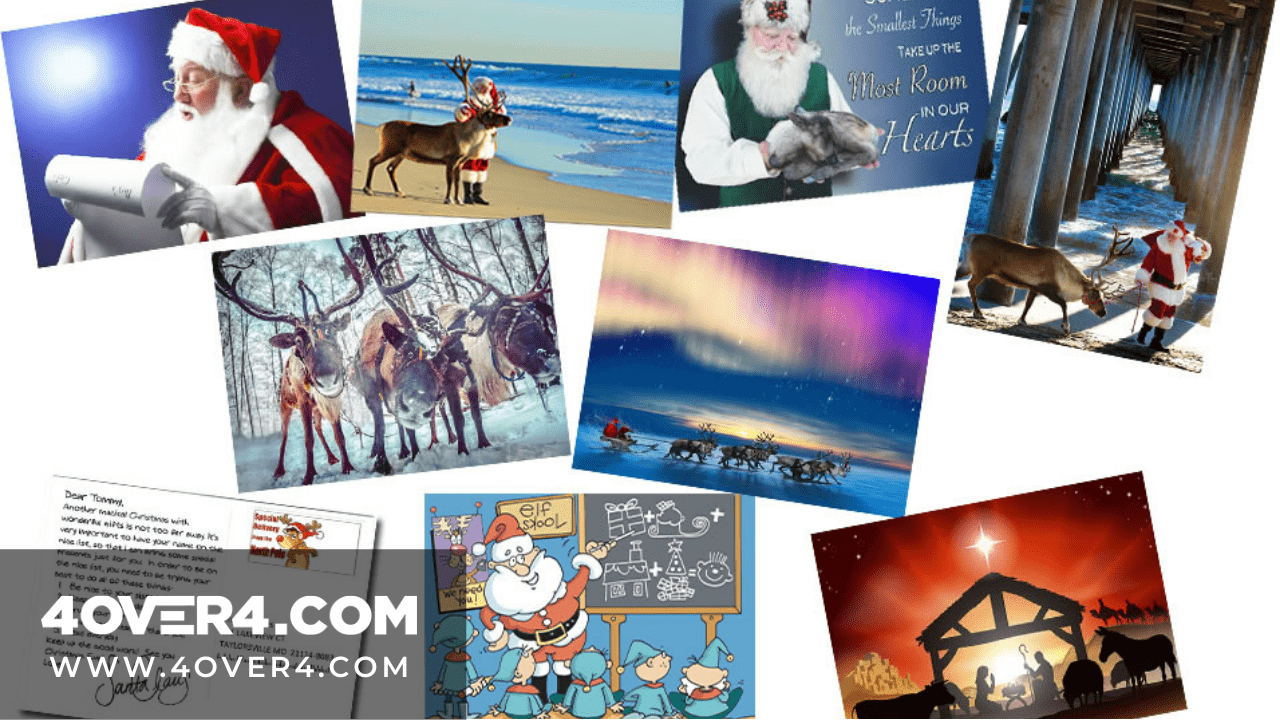 What personalized postcard ideas do you think can make a difference to your design? A hidden special offer can be a great idea to customize your design and gain your customer's attention. Adding an interactive game and putting a scratch-off on the postcard as a special prize makes your customers feel as if they have won the best deal for redemption.
Take complete control over the number of people to win what and customize your campaigns for business to your benefit. Let 4Over4 help you out in the postcard printing. Our prestige collection is something to check out for when you are looking for exclusive mail postcards for your business.
Magnet Postcard Designs for Customizing
One cannot explain the benefits of a personalized postcard with magnets. The direct mail helps you to reach your prospects at the right time when you offer something that they require. Including a magnet is one of the best eye-catching postcard ideas to let your customers stick it on the refrigerator.
If they feel it is something that they want, your customer places the postcard in front of their eyes. It reminds them of your product and the message inscribed on it regularly. When they decide to buy the same product, your brand is the first one that they remember.
Sticky Personalized Postcard Ideas
A Post-It® sticky note means the message is of high importance, and you must read it first. When you see it stuck on a piece of paper or the desk, you take it as essential to do on your list.
By adding a Post-It® sticky note at the front, you may create a postcard with the same effect that you wish to send. It may cost you a few pennies more but a more effective marketing option for your business. To personalize it more, you can get a hand-written note printed on every Post-It® sticky note on postcards.
Pop-up the Specific Element by Contrasting Colors
The colors you select matters a lot. It must be relevant to your industry type. The fact is people are used to certain norms, and they expect things to shape in similar ways. But, when things go out of those norms, people find it challenging to comprehend.
They take time to understand what is going on, and this may lead you to lose several leads. Using the colors wisely can draw the attention of your prospects. For example, highlighting an essential message like call-to-action or your phone number in bright and unusual contrasting shades on your postcard can make it attention-grabbing for your customers.
4Over4.com offers you a vast range of options when it comes to choosing colors and fonts. Choose the bright contrasting color to stand out.
Adding Reviews and Ratings
Postcards are a beautiful way to let your prospects know about your brand, products, and services. But, when it comes from your existing customers to potential clients, it means much more for your business. Today, the first thing that people do before buying a product is checking the reviews and ratings.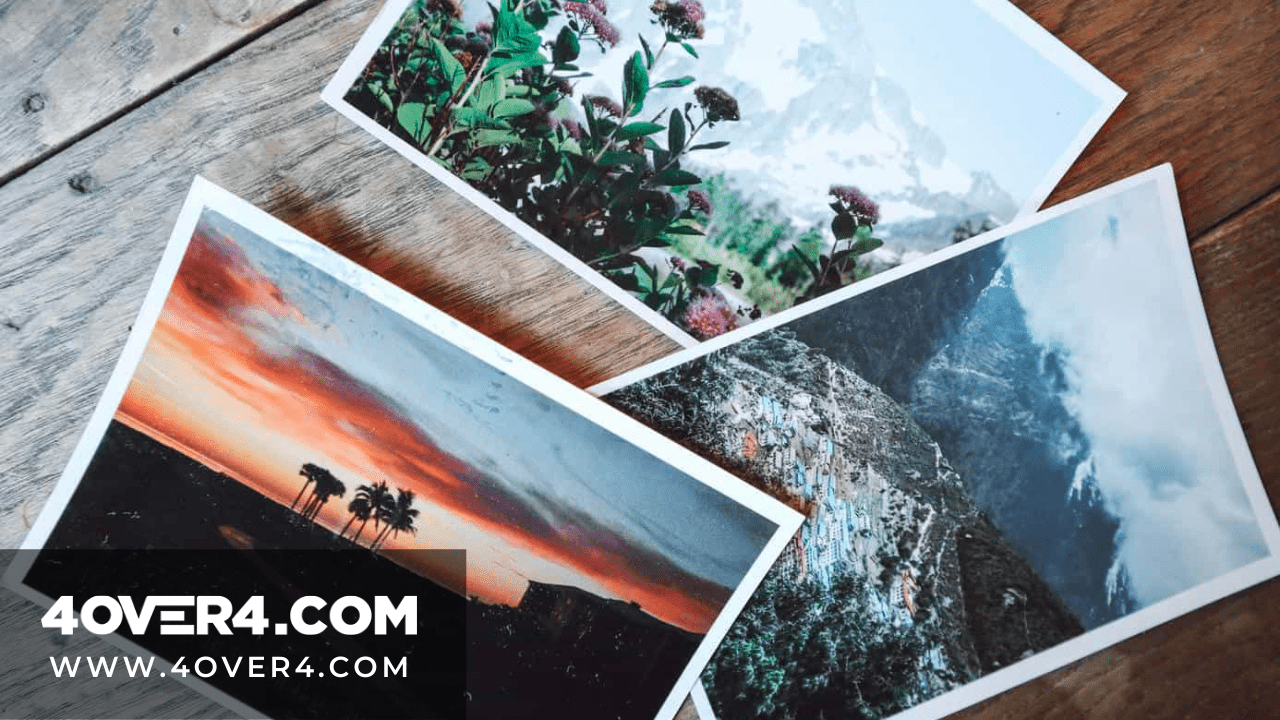 Add the feedback from your happy customers on the postcard. It will help to build the confidence of potential clients on your products. Instead of quotes, highlight the stars for ratings is more advisable by Google norms.
Add Images of Your Staffs and You
Instead of placing stock photos opting for pictures of real people like your staff or your image is one of the right personalized postcard ideas. The smart consumers today understand the difference between a stock photo and real ones.
If real people are involved, your customers will give it a look and build reliability with your prospects. Notably, the schools, plumbers, medical support staff are the kind of businesses where trust matters a lot. Using the images of real people creates a sense of familiarity.
Personalized Postcard Ideas to Print with 4Over4.com
Use your postcard design ideas and a personal note for creating and tailoring your postcards or you may choose from our design templates. At 4Over4, we have an excellent team of professionals working on getting the best-printed notes for your business.
Make use of these personalized postcard ideas to choose from a range of printing options like velvet, soft-touch, raised spot UV, gloss laminated postcard, oversized postcards, folded, and much more. Once you have customized the perfect note for your clients, place your bulk order, and we deliver it at your doorstep within a few business days.