One of the greatest things about living in a multicultural society is being constantly exposed to global traditions and lifestyles. Hispanic Americans represent 17% of the U.S population, which explains the large impact this group has had in America. The National Hispanic Heritage Month is the perfect opportunity to showcase talented Latino artists and designers. Some of them are well known, others are just great internet findings we would like to share with you!
Carlos Cruz-Diez
The work of this 93 year old Venezuelan artist has been exposed around the world in famous Art Galleries. In the US, you would probably find some of his pieces in places like the Miami Art Museum, Museum of Fine Arts in Houston, and the Americas Society in New York. But even if you are not a frequent art gallery visitor, his work was creatively used to decorate open spaces like the Marlins Stadium's walkways and Wynwoods' crosswalks. [caption id="attachment_6483" align="aligncenter" width="565"]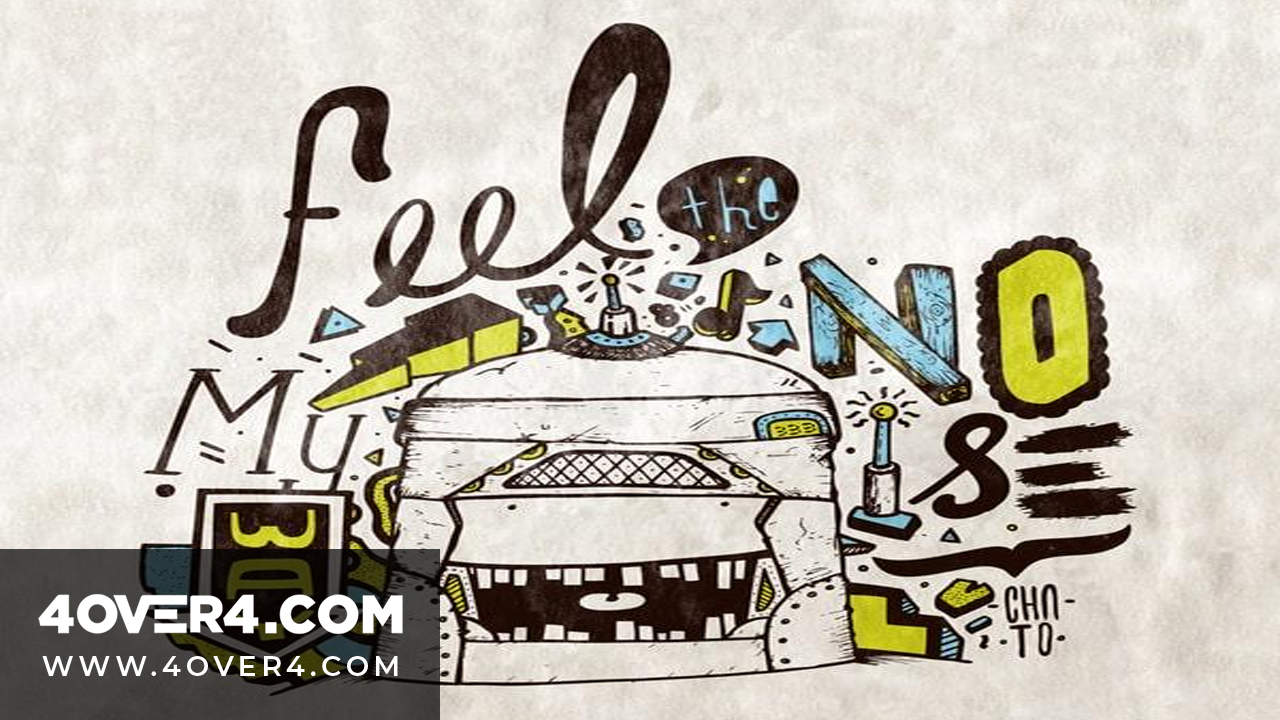 Official image published on Cruz-Diez.com[/caption] [caption id="attachment_6484" align="aligncenter" width="600"] Official photo uploaded on WynwoodMiami.com / Photo Courtesy of Ray Cruz / VP, Atlantic Paving[/caption] One of the reasons we wanted to include Cruz-Diez in this list was to show you all some amazing graphic designs inspired by his style. We found them online and it seems like something our readers would certainly enjoy. [caption id="attachment_6485" align="aligncenter" width="600"] Designed by Csk Lopez Ballesteros, shared on Behance.net[/caption] [caption id="attachment_6486" align="aligncenter" width="600"] Designed by Andrea Lopez, shared on Behance.net[/caption]
Soraida Martinez
Soraida is of Puerto Rican heritage and is known as the creator of Verdadism. Tolerance and diversity play a major role on this talented painter's work, which you can check on her website. Soraida's name featured as part of the prominent Hispanic artists in the US and was part of the New Jersey State Council of the Arts. [caption id="attachment_6487" align="aligncenter" width="250"]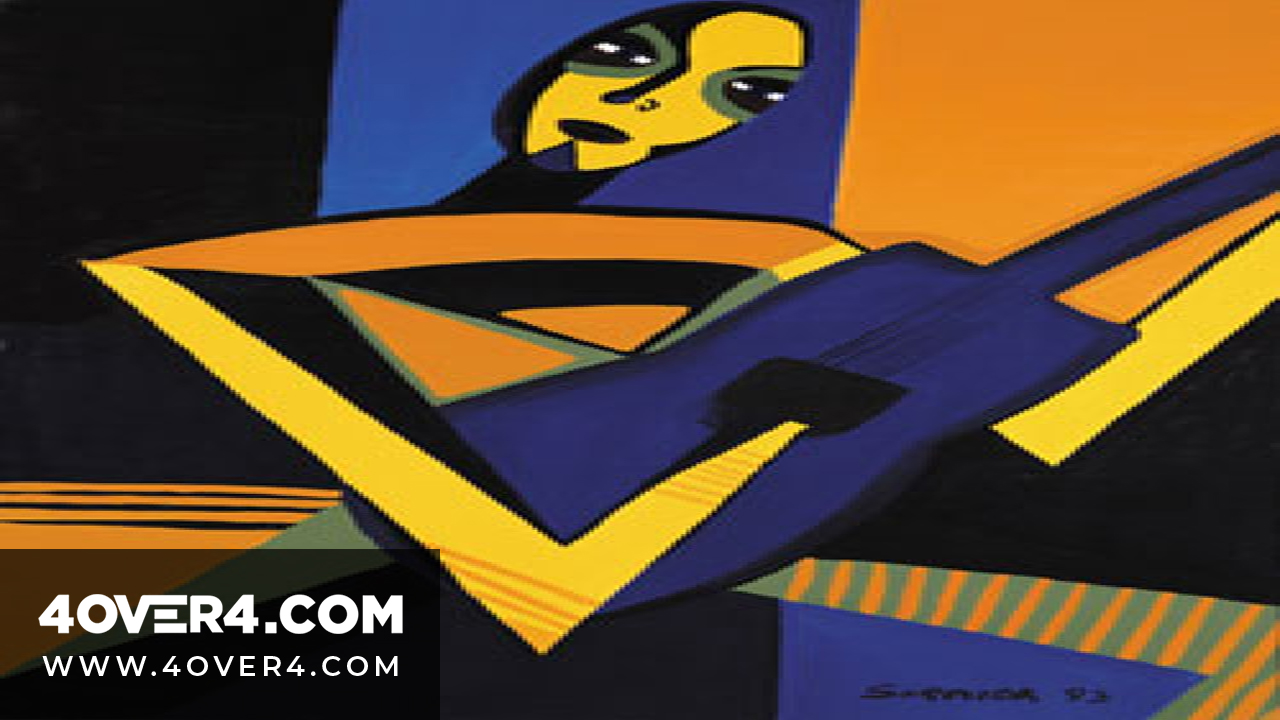 'Speaking To The Labeled Kids' painted by Soraida and published on her website[/caption]
Frank Romero
The artistic trajectory of this Mexican-American creative has had plenty of productive time to make it to the top. After all, the famous muralist has been creating impressive art pieces for more than 40 years. During the 1970's, Romero started to get noticed as part of 'Los Four', a Chicano Art Collective that later got an exhibition at the Los Angeles County Museum of Art. Frank's murals have been displayed across Los Angeles, other US cities, Europe, and Japan. [caption id="attachment_6488" align="aligncenter" width="600"] Frank's mural in Santa Monica, featured on the Mural Conservancy of Los Angeles' website[/caption] [caption id="attachment_6489" align="aligncenter" width="600"] Postcard designed by Thao Nguyen to complement a Frank Romero exhibition, shared on Behance.net[/caption]
Lee Quinones
This Puerto Rican artist started to get some attention as part of the New York City Graffiti movement. His work typically included political messages and made its way from subway tunnels to official exhibitions. His pieces were shown in places like the Whitney Museum of Art and the Museum of the City of New York. He has also been featured in many street-art documentaries, including this youtube video below.
Alejandro Magallanes
Alejandro is a Mexican graphic designer, whose artwork has been exposed in several countries. He received many awards, including the Jozef Mozrack and Golden Bee award. Alejandro is now a strong reference for Mexican graphic design and his posters and book illustrations have a very unique style. [caption id="attachment_6492" align="aligncenter" width="600"] Event poster designed by Alejandro Magallanes, shared by Jaime Hervar on Behance.net[/caption]
Gabriel Figuera
Here's what we like to call a newcomer. Gabriel's youtube channel has not yet reached 1000 followers, but if you like illustrations as much as we do, that's about to change. Some say that the reason why latin artists stand out is that they learn to do great things with limited resources. Luckily, social media keeps bringing the world closer and we are able to find global talent.
Chato Presidente
Chato's Behance gallery has not flown under the radar. With over 19,000 project views, his colorful illustrations are definitely ones to look out for. We found the work of this Colombian artist while searching for new names in latino graphic design and were pleasantly surprised with the versatile pieces. [caption id="attachment_6494" align="aligncenter" width="600"] Designed by Chato Presidente, shared on Behance.net[/caption] These are only 7 names from a vast list of talented latin artists and graphic designers. The Hispanic Heritage Month is celebrated from September 15 to October 15. Use this month to share the work and stories of your local latino artists with the rest of the world. Multiculturalism enriches our lives and open our minds to different points of view. Visit the comment section below and tell us about your favorite hispanic artist. What makes them different? Who would you like us to feature? We want to hear what you have to say!