Business cards are still relevant today. However, only those who are going the extra mile by designing extraordinary business cards such as clear plastic business cards are experiencing the success intended. Ordinary business cards that look normal, made of ordinary material don't have the capacity to make an indelible first impression.
Studies on how to capture attention with plastic business cards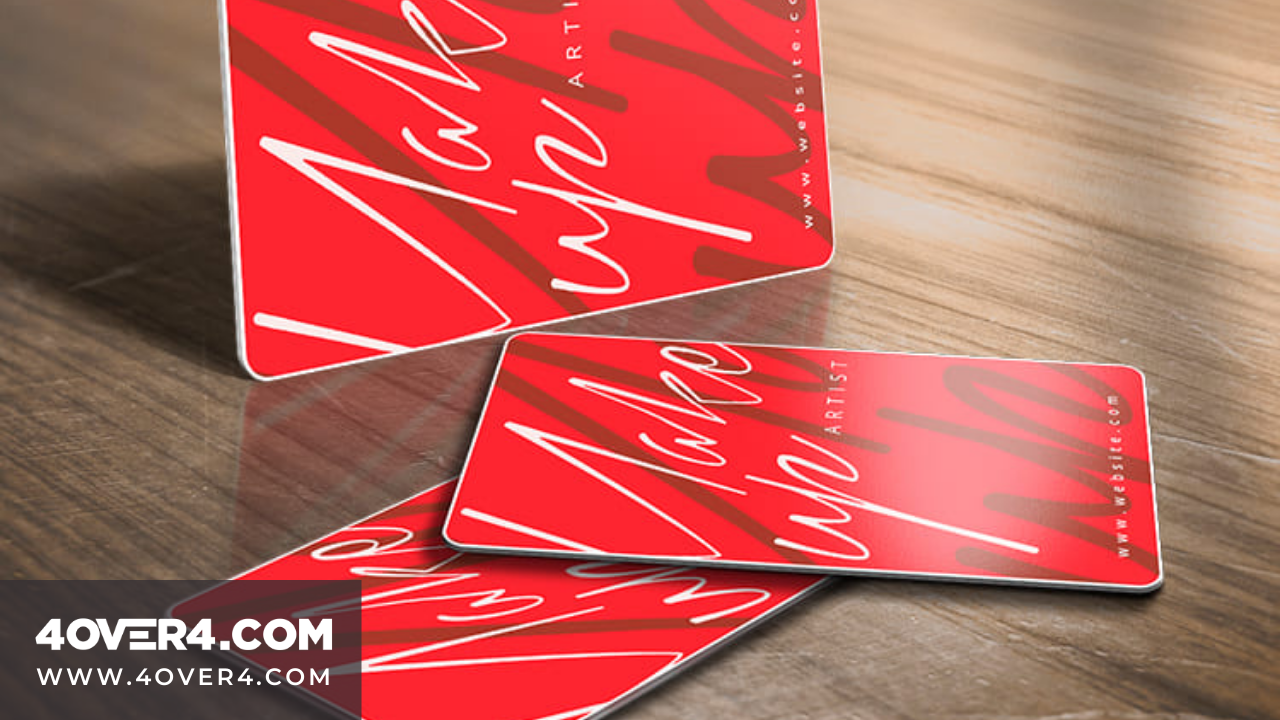 You know what we usually say, there are no retakes for a first impression. We, therefore, have to think about your business card strategy and ensure that you are winning. Adobe.com says that 88% of business cards handed out get thrown away in less than a week. However, Adobe advised that a colored card typically lasts 10x longer than the standard white card. These are some of the best plastic business cards you should consider:
White Plastic Business card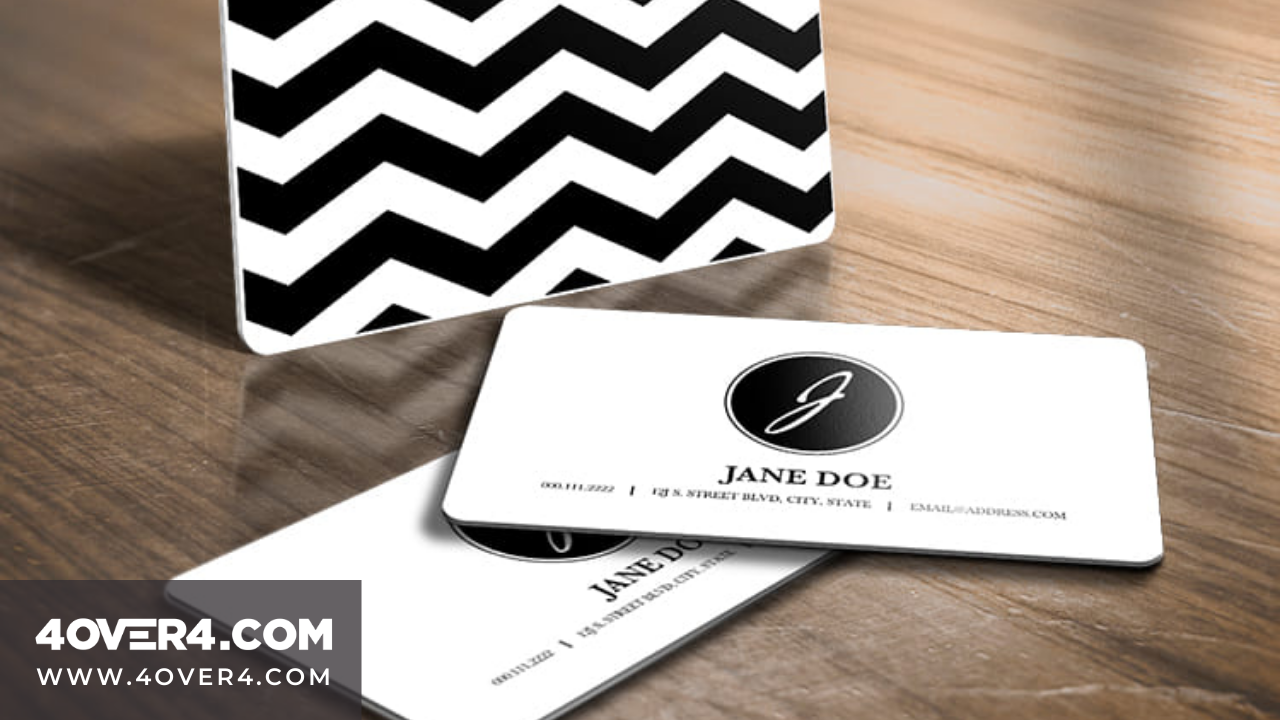 Source To begin with, these are cards that are white in color or have a white background. They are printed on white plastic which is slightly thicker than ordinary paper stock. They are a sure way to grab anyone's attention and rouse interest in your business or the service you offer. Their uniqueness speaks to durability, sturdiness, and quality. They are opaque and you can get them in pointed or rounded corners, different shapes such as rectangle and oval or standard sizes. For engineers, plumbers, architects, these are the perfect fit for your business card strategy if you want something long-lasting.
Frosted Plastic Business Card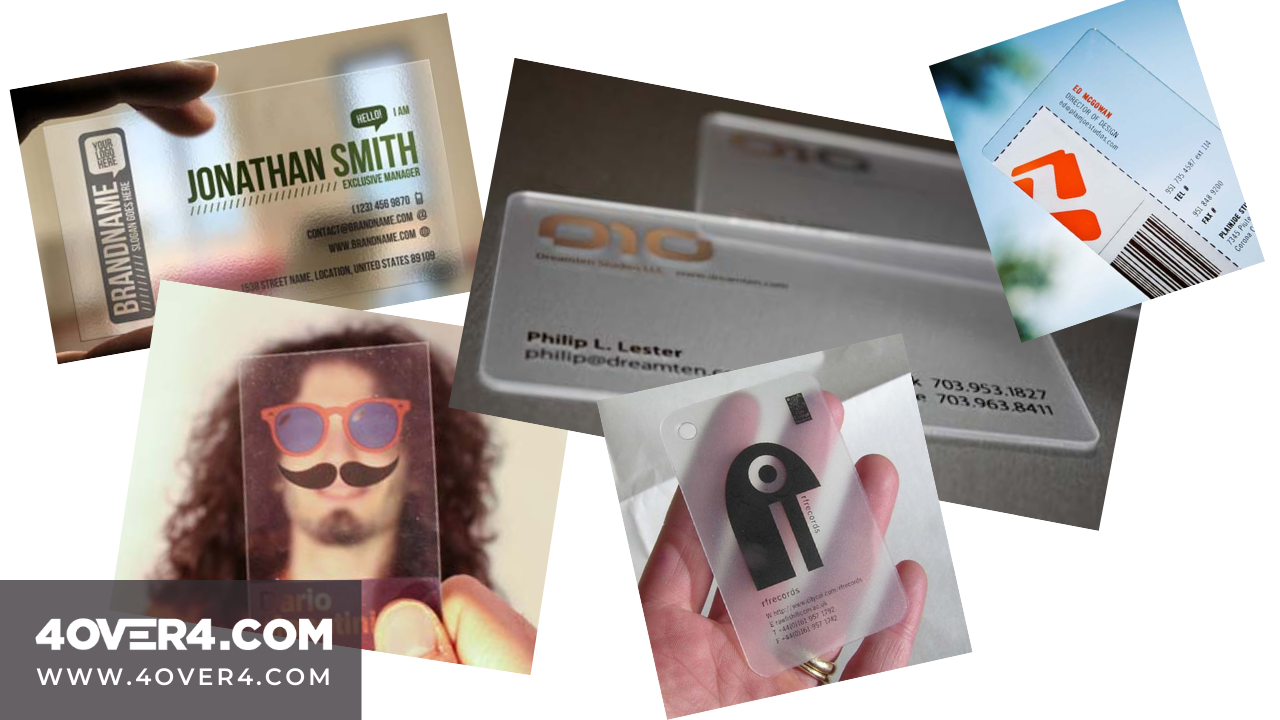 Source When you hear frosted you should remember the word translucent. The frosted plastic business cards are semi-transparent and offer a peculiar, slightly textured cloudy look to them. This is a sure way to stand out from the crowd of business people who dish out paper business cards. You will never have to worry as they are water and tear-resistant.
The exclusive 30 mil frosted plastic business cards
To top it all, 4OVER4 offers sturdy 30 mil thickness (credit card thickness), which is extremely durable and long lasting. Only from 4OVER4, you can get barcoding with numbering, sequential numbering or other variable data, embossed numbering with optional gold or silver tipping. You will have over 20 foil colors to choose from and also optional stamping coupled with Spot UV coating.
Black Plastic Business Card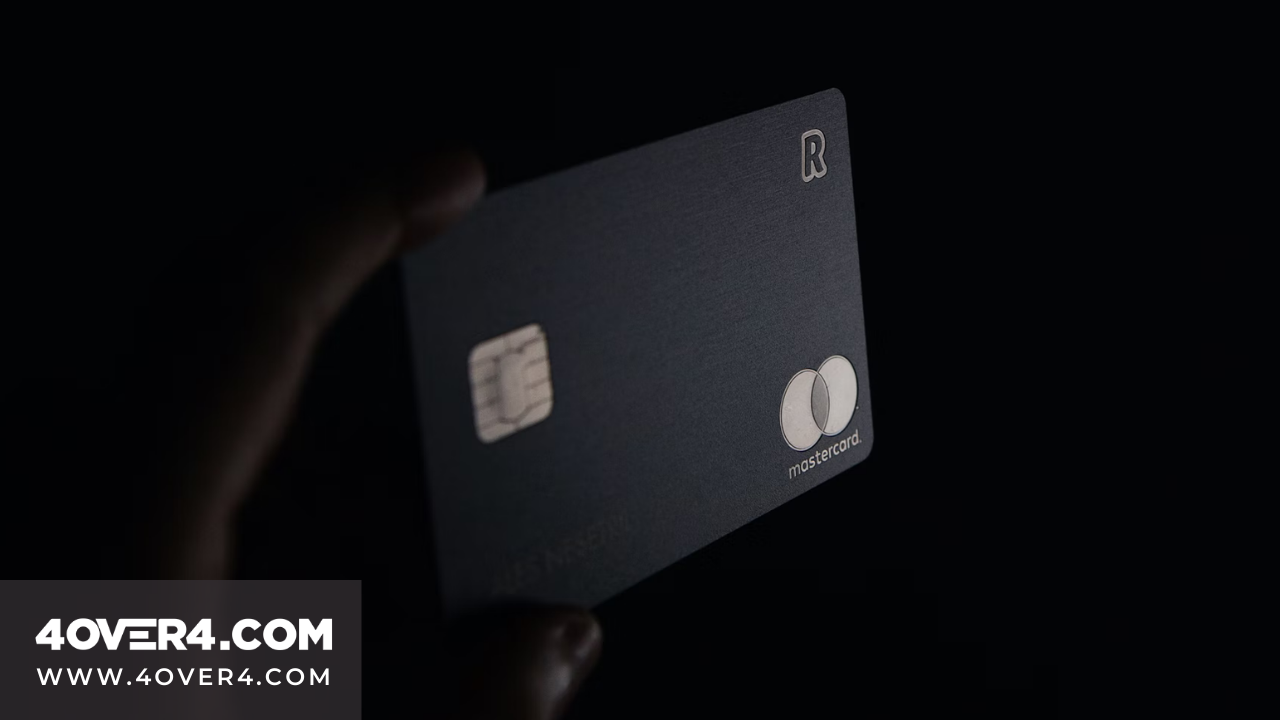 Source Some products ooze, prestige, opulence, and affluence. The black plastic business card is one of those high-end products. You will not only stand out will dominate and command respect. The black plastic business cards are made in a delicate process to give tHEM a prestigious finish. You can choose either matte, gloss, varnish, UV, Spot UV, glitter flocking, foil stamping, silver foil stamping, special color foil stamping finishes.
Clear plastic business cards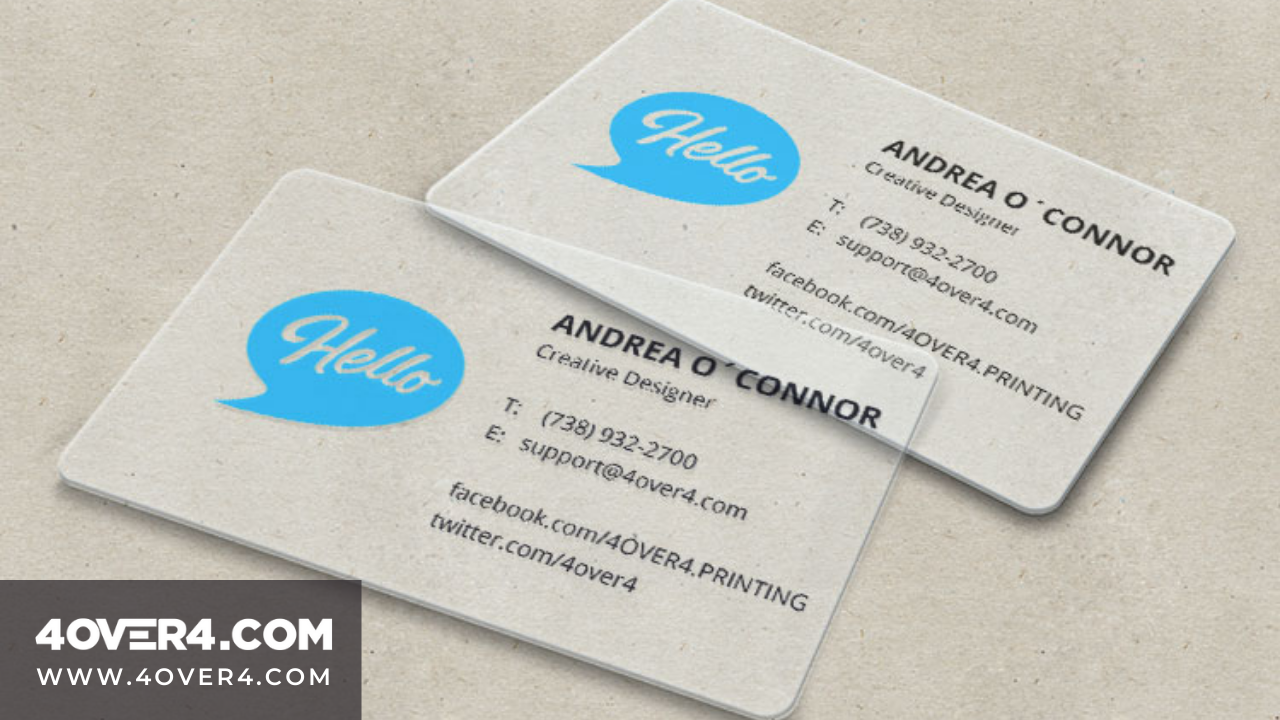 Source I know you really want your brand to pop especially during the re-opening season. I'm pleased to inform you that cheap clear plastic business cards are the way to go. They are printed on 20pt stock which is slightly thinner than your ordinary credit card. Like their frosted, white, and black cousins they are incredibly durable, tear, and water-resistant. They come in rounded corners to prevent injury but if you prefer them square or rectangular shaped you can have them custom made to your liking.
Plastic(30 mil) credit card thickness
30 mil PVC cards are ideal for printing cards on most direct-to-card printers. These graphic-quality cards are vision inspected and at 4OVER4 we give them foil stamping, spot UV and matte, or a classic UV gloss finish. These are the caliber of cards that are used as keycards due to their thickness and sturdiness. If someone were to hand me a plastic card as their business card I would accord them a whole lot of respect. The card says that the owner loves quality and they invested their resources to get quality over quantity. As a result, it further explains that the product or service they offer is nothing short of quality. With your credentials engraved onto the card giving it a classic embossing touch, your card will communicate more than what is written on it.
Raised foil business cards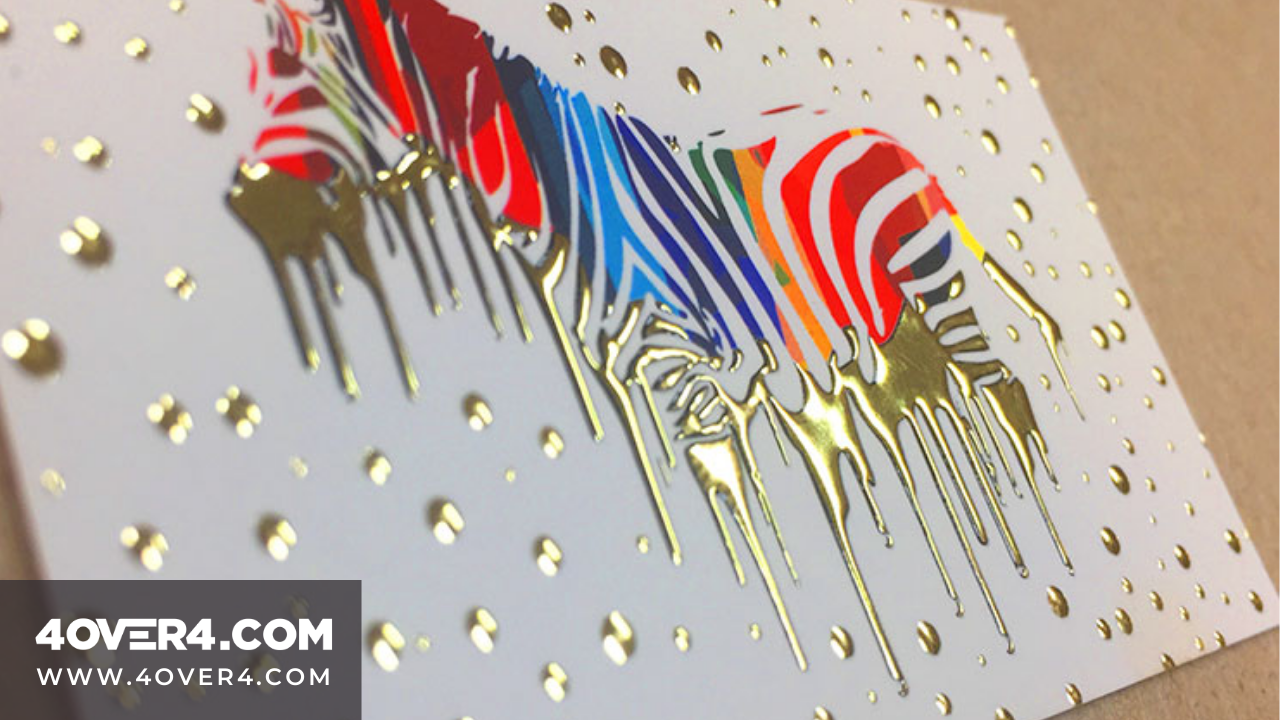 Source What better way to get noticed than with a raised foil business card. It looks premium, luxurious, and tactile. According to your preference, you can choose gold, silver, or a holographic foil. It can be offered in a sophisticated velvet lamination finish. A raised foil design is used in ordinary credit cards; therefore a raised foil business card can safely be called a twin to the credit card. You can make your logo stand out on one side and then include your name and contact details on the flip side. All you need is to conceive an idea of your card design and get your custom ultra-thick velvet laminated business cards.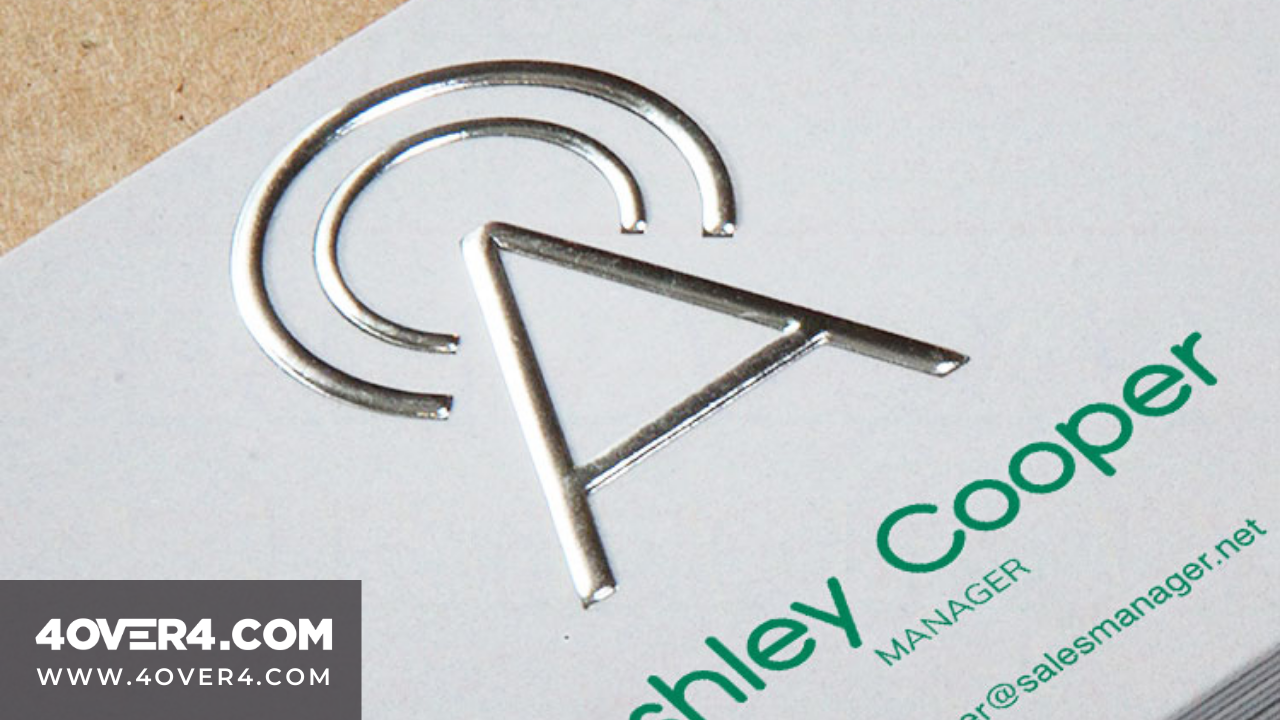 The durability and sturdiness they offer
One thing is for sure with plastic business cards you will never go wrong because of their durability, water and tear resistance. Their incredible power to communicate quality and prestige will impress anyone.
How much do plastic business cards cost?
It is billed according to your specifications and at 4OVER4, we exclusively offer over 20 foil colors, embossed numbering, barcoding with numbering, 30 mil credit card thickness, and much more. It's no longer about standing out but dominating.