It's the Thanksgiving season at last, and people are preparing their homes for a fancy dinner party for their family and friends. The days of Thanksgiving have many traditions, and each family has their very own to look forward to this time of the year, perhaps a day with relatives they rarely see or grandma's stuffing. With all the stress and anticipation that comes with the holidays, being able to spend this time with loved ones is truly something to be grateful for. During this national holiday, don't let pumpkin pie be the only thing that keeps everyone stress free! Celebrate national Thanksgiving day with some gifts that can help everyone be thankful.
Thanksgiving Prints to Impress
Juggling domestic obligations and work is already challenging enough for most, arranging a celebrated Thanksgiving feast for those nearest and dearest to you can seem daunting at times. You need a miracle, unless you are Martha Stewart, or at least a whole week prior to Thanksgiving to prepare for your dinner party! Don't worry we have come up with some helpful ideas! After careful research, we've come up with some last-minute Thanksgiving prints that you can personalize to spice up your dinner party décor. After all, it's not just about the food. We hope these inspirational ideas help make your celebration extra special!
We Are Thankful For Poster
Do you want to make a killer first impression as soon as your guests enter your home? Welcome them with this awe-inspiring We Are Thankful For poster! Just make sure you invite them to take time to write down the things that they are grateful for and add your own blessings as well. This gorgeous personalized poster is perfect for this upcoming Thanksgiving Holiday, as it reminds everyone to focus on what's most important.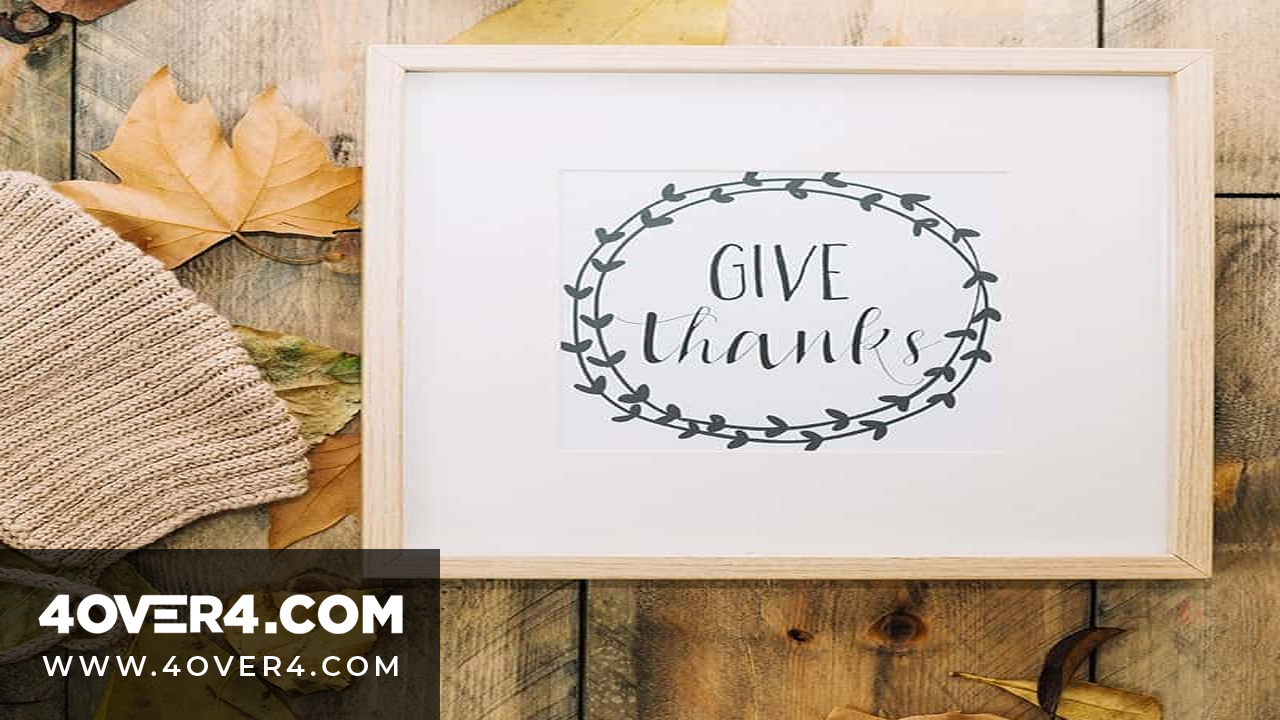 Festive Thanksgiving Menu
Bring instant charm to your home with simple touches, particularly festive ones. There are many adorable details that can bring warm Thanksgiving cheer to our tables. One of the nicest touches you can add for your dinner party is to display custom Thanksgiving menus, as festive as this one, for each guest. Everyone will be blown away by the uniqueness of individual menus, and the care you put into every detail of your party.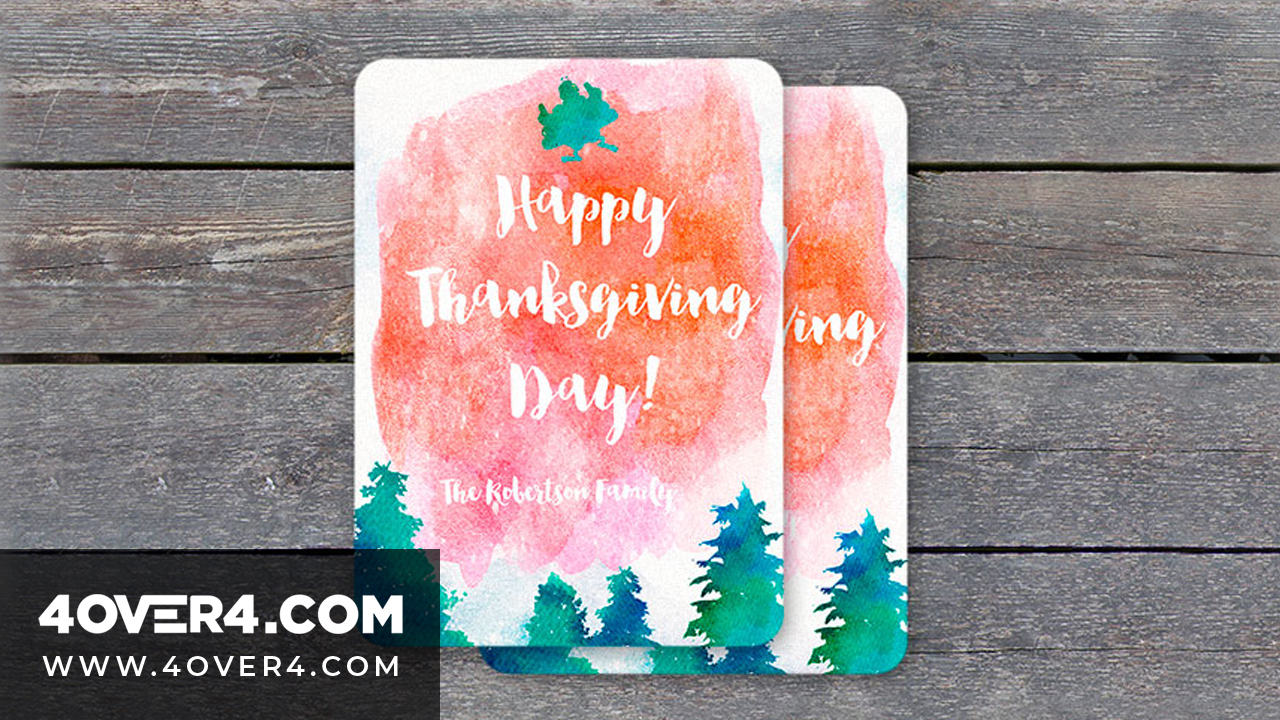 Thankful For You Pillow Box
Do you like party favors? Of course, because everyone loves to receive a gift! Why not have Thanksgiving dinner party favors as well? This Thankful For You pillow box can be used as a favor and designed to match your decorations. Besides, the custom pillow box is perfect for stashing delicious chocolate bites, sweet treats or a homemade cookie that your guests will surely adore. Who wouldn't love to receive a message like "I'm thankful for you" in such a lovely way?
You Had Me at Hello Leftover Pie Label
Show your appreciation to your beloved guests with this You Had Me at Hello leftover pie label they can take home. This custom printed label makes handing out leftovers so much fun! Graced with a quote from an all time favorite romantic comedy, this clever label design will help you profess your deep love for pecan pie. In this example, it's an ode to Jerry Maguire!
Give Thanks Note Card
This striking Give Thanks note card decorated with colorful fall leaves will definitely look great as a table display or as an add on to your Thanksgiving party favors. More importantly, this custom printed folded note card is a beautiful reminder of the things we should all be grateful for during this holiday season. What are you thankful for this year? Don't forget to give thanks every day for all your blessings! We hope this information comes in handy. As you can see, planning a Thanksgiving celebration can be fun when you incorporate personal and thoughtful touches for your guests. We hope these inspirational prints spice up your dinner party and take the stress out of Thanksgiving ideas and planning! What do you usually do for Thanksgiving? Are you planning on hosting a potluck or a formal sit-down dinner this year? We'd love to hear your thoughts. Let us know in the comments below. We all from 4OVER4.COM would like to wish everyone a Happy Thanksgiving! If you haven't bought your turkey yet, you better run – what's Thanksgiving without turkey? Don't forget to sign up for 30% OFF your first order to create something truly beautiful this holiday season.