May 5, 2020 Clap 1830 ViewCopy Link
Every working person should have a business card. It is a useful and versatile marketing tool to promote the services you provide and shows your business outlook. Have you ever thought why do many people choose personalized custom business cards online over cheap business cards near them? It is because a personalized visiting card is a critical tool for business promotions and holds great value. It has a unique design and is ten times more durable than any generic card. For any small business, it is quite obvious that you print affordable cheap business cards instead of personalized cards to save a few bucks. But is it effective in all places and every situation? Let us look at a few scenarios when cheap business cards will not do the trick to impress the client.
Sharing a Cheap Business Card at a Networking Event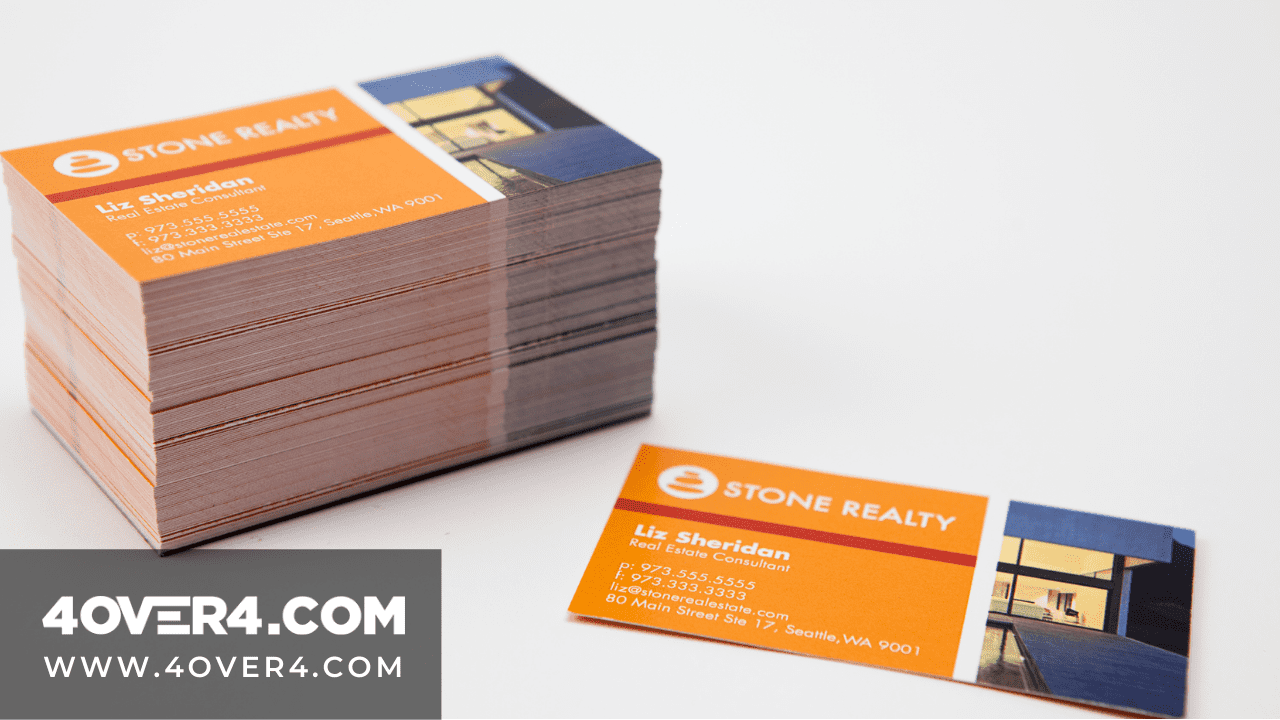 Source When you choose a cheap business card to share in a networking event, your card is lost somewhere in the pile of similar-looking cards. For instance, you attend an event and share your cheap visiting card with a high-profile client. The client also seemed to love your idea and had a good conversation with you. As it was a networking event, several other people approached this prestigious client too. By the end of the day, the client had over 100 cards on his table to look at. Do you think in this black and white pile of cards, the client can differentiate your cheap card, and visit your website or call you back? Do you think a free business card can create the same magic as a customized matte laminated business card? The free or cheap cards easily get lost in the pile of several similar-looking cards. If you had opted for a personalized die-cut shaped card with attractive fonts and colors, the client could have easily identified your star or leaf or any unique fashioned card. Please note, the cheap business card staples need a trusted printer like 4OVER4 to turn the cheap cards into a quality purchase. Wondering how? Even a cheap business card can look good if you choose high-quality paper stock and finish, though it is difficult to match the beauty of custom-made business cards. Make a move to create an exclusive design that can make you stand out.
Sharing Cheap Business Cards in a Meeting with the C-Suit Executives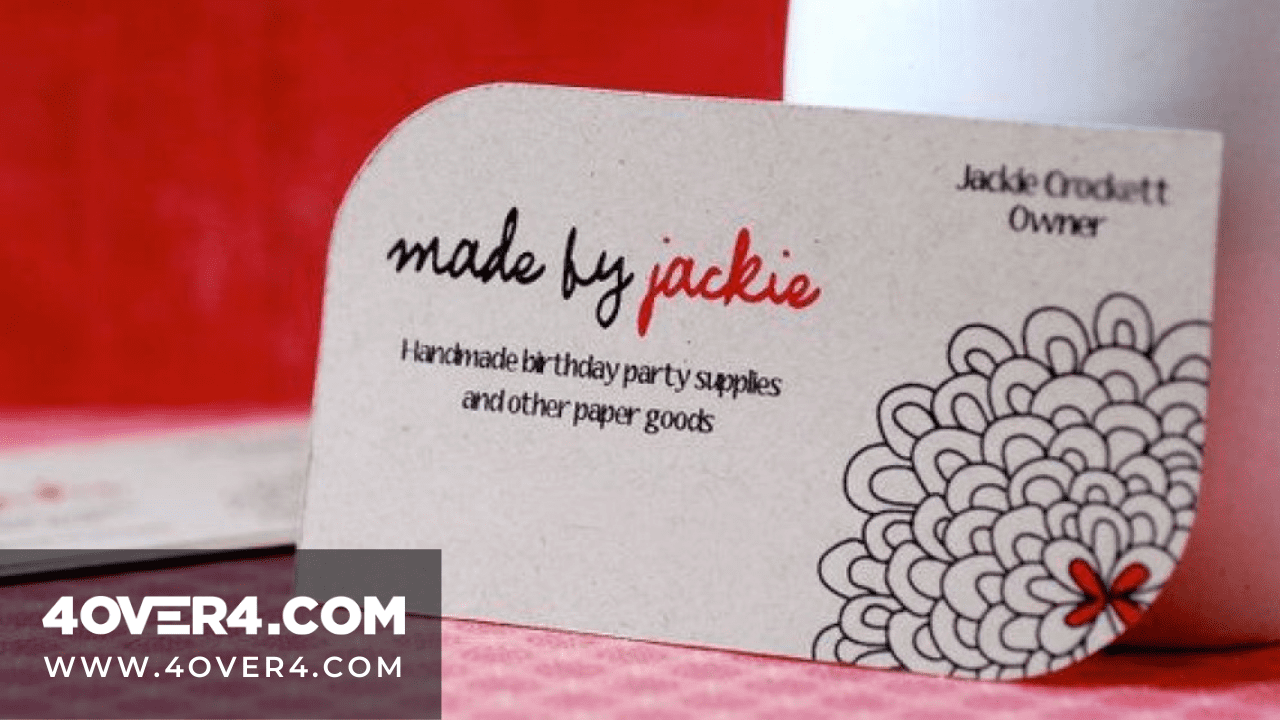 Despite the digital transformations, business cards hold a special place among the senior-level executives. Do you know what kind of business cards the C-Suit executives like? They prefer cards that have a blend of new-age technology and traditional business card. If you are aiming big, you should play big with your business cards too. For example, you have a crucial meeting with the head honchos of the company, and you have nothing better than a cheap business card from Vistaprint to offer. Do you think your clients will be happy to choose you for their project? It is quite evident that whether it is your presentation or just a business card, a c-suit executive will always prefer to work with people who remain updated with the latest trends. If your business card lacks a QR code, premium card stocks, and finishes like die-cut, UV coating, or foil finish, it would be challenging to impress your clients. 4OVER4.COM is one of the best platforms to personalize your business and receive the cheap business cards fast delivery within 4 to 5 working days.
Make a Potential Connection Stronger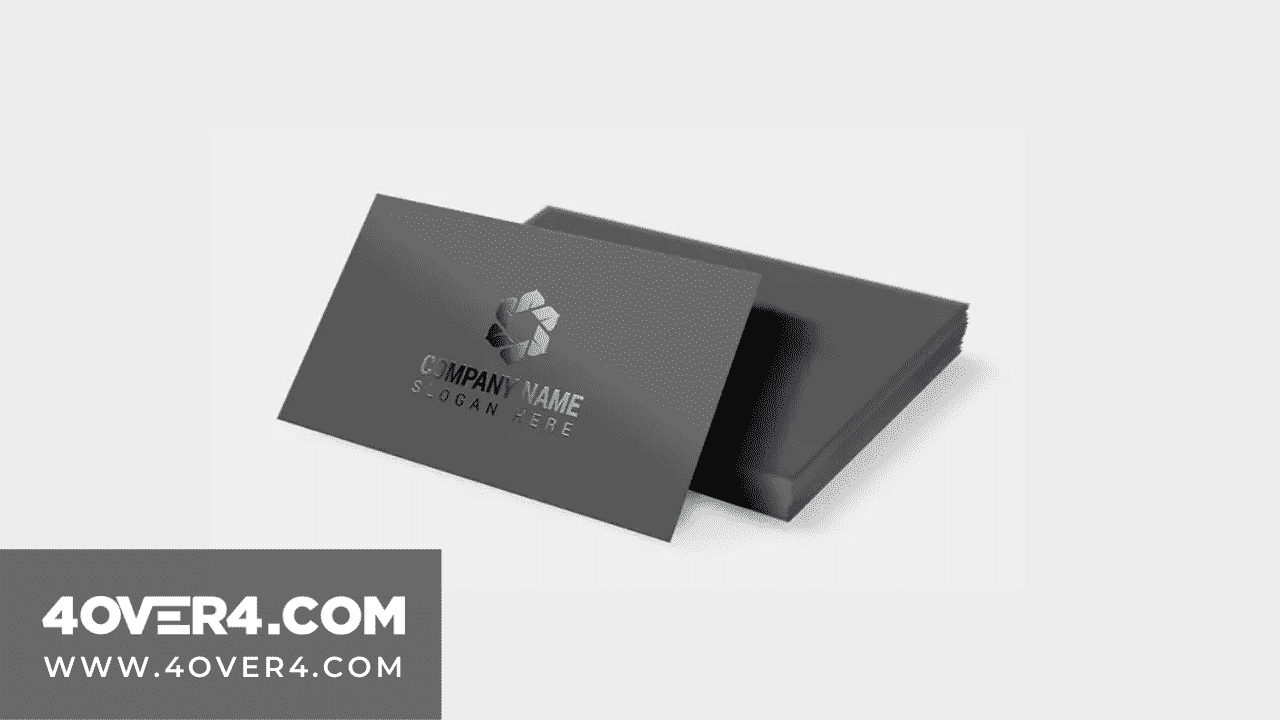 Are you new in this industry, or do you wish to build a more substantial customer base? Printing a cheap business card from Reddit or any other printing company can never reinforce the existing bonds or establish a new connection with the customers. You need to take a better step than just sharing contact information using your cheap business cards online. For instance, you share a cheap business card, and your client keeps it in the pocket and leaves. You expect him to revert after a few days but do not hear from him. Later, when you meet the person again and re-introduce yourself, you get to know that your card was damaged, wrinkled, and torn so the client was unable to contact you. Showcasing your unique brand personality with an attractive business card design can help in creating a talking point between your customers and you. So, instead of investing in cheap cards, use quirky colors, premium card stocks, patterns, and more to show off the uniqueness of your brand. The saying fake it till you make it can apply to spending a bit more on your business cards. A little more spending on great finishes like eye catching 3D lenticular or layer cake cards can strengthen your customer base. It can also go a long way without investing further on any business card, unlike the cheap ones that need to be printed again and again.
Generic Vs. Custom Business Cards
With the details shared above, you must have realized that there are two significant ways to design a business card – generic and custom-made. The generic cards are the ready-made design templates usually available with reliable printers like 4OVER4. You get ready to use space, insert the general information, choose paper stock, and order it for print. On the contrary, you have personalized business cards where you fill out a form with design specs, upload your files, choose the right card stock and finish, and place your order for print. When you order customized cards, you can add your personal touch to it. Whether making an interactive design or just playing with an enhanced finish, it is entirely up to you. But, in case of cheap cards, you can only follow the template design. Your cheap business cards free delivery depends on the number of cards you have ordered. To avail custom-made or cheap business cards free shipping offer, connect with the 4OVER4 team. From helping you to place an order to giving an attentive ear to your worries and opinions, 4OVER4 never disappoints you with their service. You decide whether you want your cards to do the trick or miss out on opportunities.