Spread a little joy this year by surprising loved ones with holiday gifts that show your heartfelt appreciation! Since we know you may be having a hard time finding the perfect Christmas gift for the special people in your life, for today's blog post, we've come up with the ultimate 2018 holiday gift guide. This list of personalized gift ideas will surely make you the master of gift-giving and help you wrap up 2018 in style! A pair of gloves or a scarf is nice, but not personal. The custom gift ideas on this list, on the other hand, require some thought and advance planning. Just think outside the box and come up with something truly intriguing extraordinary. These gift ideas will surely win you major points with your best friend, significant other, coworker, teacher, mother, father or child.
5 Heartfelt Personalized Gift Ideas That'll Put a Smile on Your Loved One's Face
Whether it's motivational greeting cards, customized T-shirts, personalized journals, inspirational posters or motivational desk calendars, these items will guarantee your relationship is off to a good start next year. But hop to it… creating distinctive personalized gifts takes time! So order from a wide selection of gifts just in time for Christmas!
Motivational Greeting Cards
This Christmas, amaze each and every person on your holiday shopping list with a one-of-kind card posing words of wisdom. These greeting cards are beautifully-customized with vibrant hand-painted flowers and a motivational quote.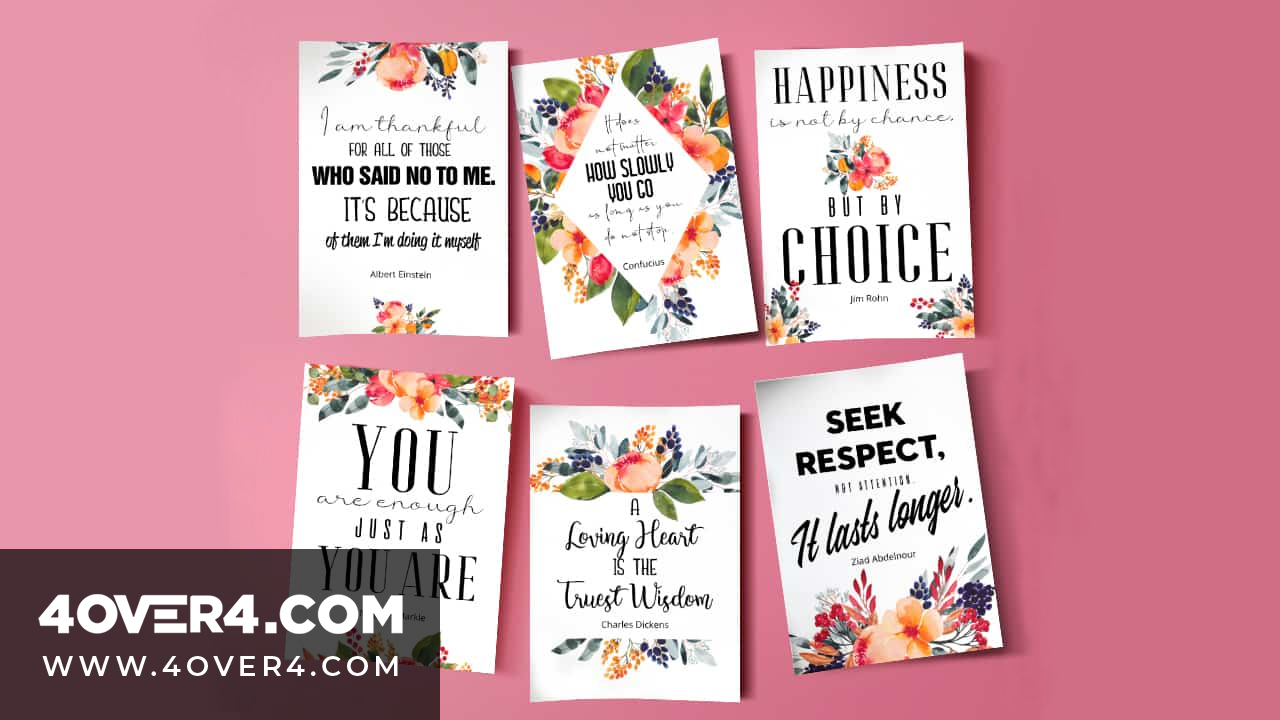 Check out some nice quotes to print on them:
I am thankful for all of those who said NO to me. It's because of them I'm doing it myself. - Albert Einstein
It does not matter how slowly you go as long as you do not stop. - Confucius
Everything you've ever wanted is on the other side of fear. - George Addair
You are enough just as you are. - Meghan Markle
Happiness is not by chance, but by choice. - Jim Rohn
If you want something you never had, you have to do something you've never done. - Thomas Jefferson
A loving heart is the truest wisdom. - Charles Dickens
If you cannot do great things, do small things in a great way. - Napoleon Hill
Don't let the fear of losing be greater than the excitement of winning. - Robert Kiyosaki
Seek respect, not attention. It lasts longer. - Ziad Abdelnour
Doubt kills more dreams than failure ever will. - Suzy Kassem
Don't go through life, grow through life. - Eric Butterworth
Mood T-Shirt
Need a holiday gift idea for that moody teenager of yours? If you're struggling to come up with a unique idea, we can help. Impress your teen this Christmas with a T-shirt as trendy as this mood T-shirt. Personalized tees never go out of style! The whimsical design will surely be a hit amongst everyone you have the opportunity to interact with!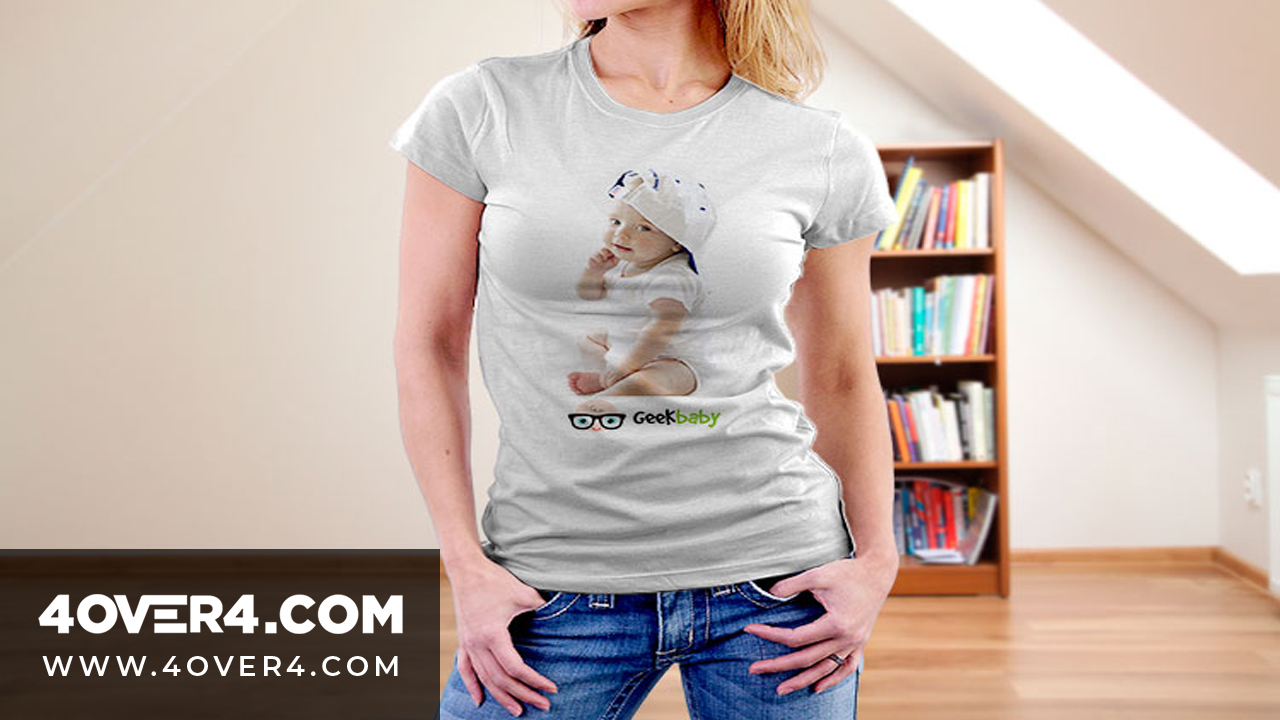 In addition to Christmas presents, they also make perfect gifts for birthdays, graduations or any special occasion. They also make great wedding or shower favors and stocking stuffers! With multiple designs to choose from, you are sure to find something to suit even the toughest member of your inner circle. Choose from these seven moods:
Smiley face
Sad face
Angry face
Wink
Sleepy face
Confused face
Annoyed face
Personalized Journal
Personalize a journal similar to this one that they'll keep close to their heart. A journal can be an exceptional gift for someone who enjoys expressing their feelings through writing or drawing. This stylish journal featuring a luxurious gold monogram on the cover will surely inspire them! Personalize with initials, an inspirational quote, or beautiful design. Thanks to their convenient size, these versatile personalized journals serve many distinct purposes. In addition to personal or corporate gifts, you can use them for anything from stocking stuffers to party favors and give some attention to the influential people in your life.
Inspirational Poster
Need a holiday gift for a new homeowner? Have a child, family member, or close friend in college? Gift them our stunning inspirational posters to spruce up any dorm room or apartment. Personalization takes every piece to the next level! Not only will this poster art print light up any room's décor, it'll also keep recipients motivated through its graphics. When it comes to creative gift giving, something as simple as a custom poster print with words of motivation goes a long way. Pick from our 5 posters showcasing an inspirational message:
Overcome
Believe
Imagine
Never Give Up
No Limits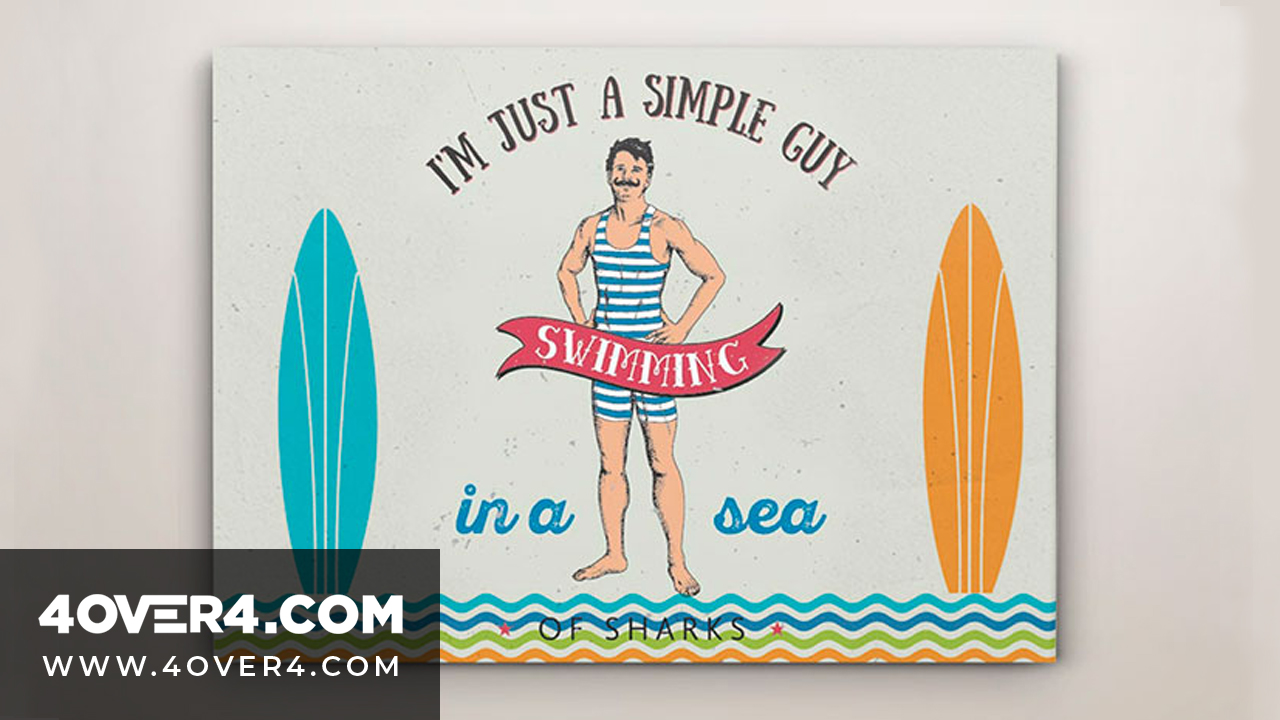 Motivational Calendar
Last minute monetary gifts may be a common last resort, but running out of time does not mean you cannot still give an outstanding gift. Something that has continued to stand the test of time is the use of calendars. Our custom 2019 calendars are the perfect last-minute gift for the Secret Santa you, somehow, forgot you signed up for or your mom's Christmas gift you should've thought about yesterday. Not only are the designs breath-taking, but this gift is also exceptionally functional. It can be used all year round, serving as a reminder of your considerate gift.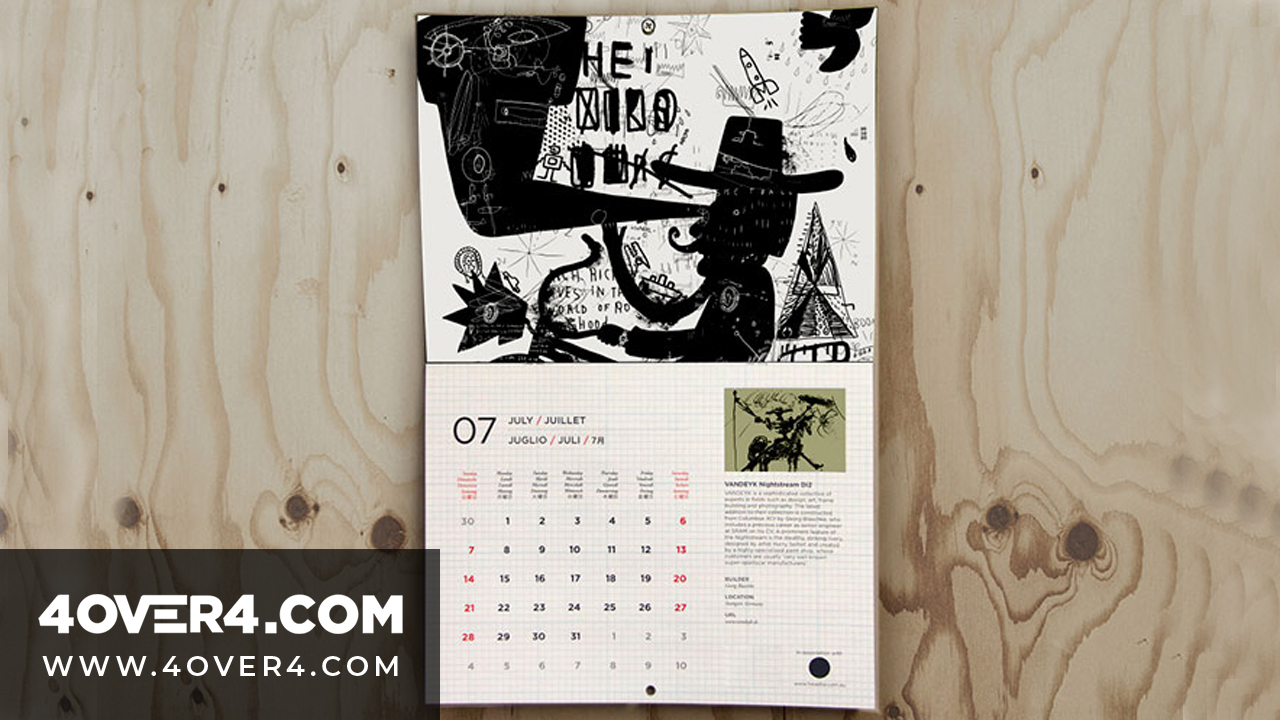 Help gift recipients stay inspired all year long with this 2019 motivational monthly calendar showcasing twelve different motivational affirmations. Check them out:
January: Follow your passion
February: Make a difference
March: Dare to be memorable
April: Acknowledge your strengths
May: Appreciate those around you
June: Smile. Breathe. Repeat
July: Keep your goals in mind
August: Believe in yourself
September: Inspire others
October: YOU are your best asset
November: Change the world!
December: Ready for 2020!
Last Thoughts
We hope this information comes in handy throughout all of the holiday season. As you can see, personalization - using pictures, names, and monograms - immediately adds more heart to some of the most basic gifts. We hope these creative personalized gift ideas truly inspire you! They'll surely help you show the people on your 2018 holiday shopping list how much you love them this Christmas. Merry Christmas! May your world be filled with good cheer and warmth this holiday season and throughout the new year. May Christmas bring abundant joy and happiness in your life! For further inspiration, browse 4OVER4.COM. We have a vast list of customized print products to help serve your and your business through all of your possible printing needs!