Memorial Day is a day to honor U.S. soldiers lost, while in military service. We commemorate and celebrate them on this special day with parades, family gatherings and fireworks. Marking the unofficial start of summer, Memorial Day is a popular weekend for trips to the beach, parties and cookouts. Plan a one-of-a-kind weekend celebration with these Memorial Day party ideas. From Free Printable Memorial Day bingo cards to pass the time, to high quality banners, we scoured the web looking for 14 fun and memorable printables to help your celebrations. Take a look:
1. Memorial Day Patriotic Bingo Cards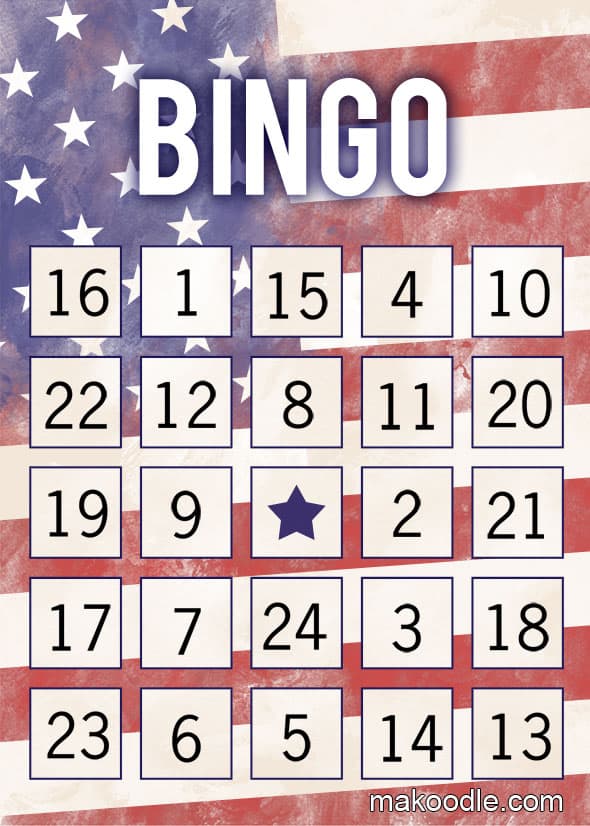 Pass the time in patriotic style with these Memorial Day bingo cards. Don't you love the flag layout in this gorgeous printable? How about printing a dozen of them for your Memorial Day party? Kids and adults are sure going to enjoy playing bingo with these cards. Perhaps, if you want to spruce up the festive spirit, you can offer candy or small chocolates instead of buttons to play the game.
2. Memorial Day Patriotic Flair Banners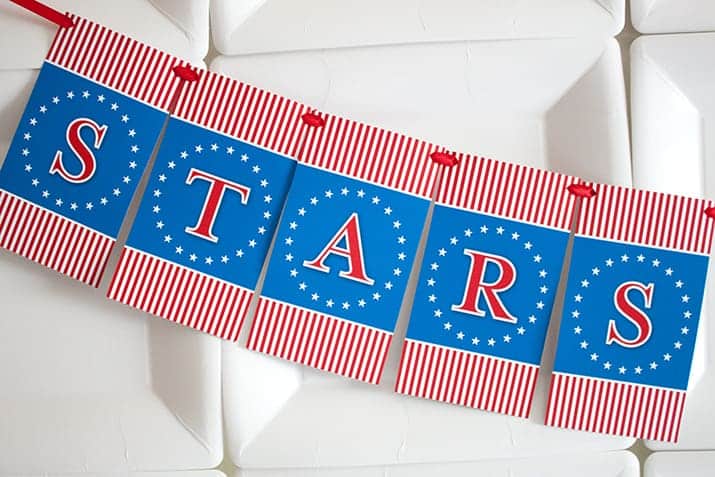 How about decorating your home for a Memorial Day BBQ with this eye-catching flair banner? Luckily, this versatile item includes all the letters of the alphabet- now you can come up with any phrase you want and brighten it up with a few stars!
3. Memorial Day Patriotic Fill-In Menu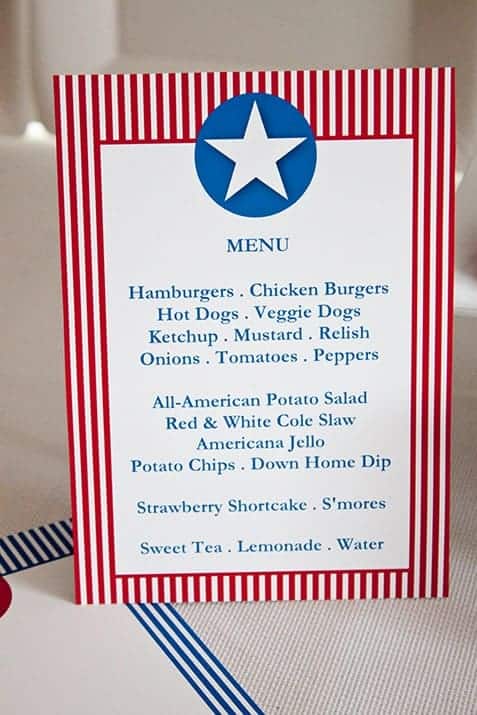 Are you planning on hosting a Memorial Day dinner party? This stylish fill-in menu–one blue striped and one red striped–can be used both as an invitation and as a menu. Just open the file with Acrobat Reader, click on the box, type your letters, print and… voila!
4. Memorial Day Patriotic Cake Stakes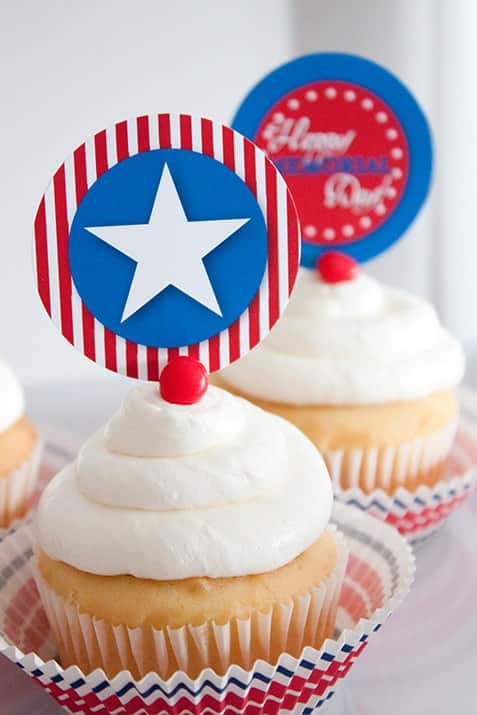 These handy, create-your-own cake stakes make perfect muffin or cupcake toppers. Additionally, you can use them on paper medallions for added flare and style! Your guests will love the look and taste of your cupcakes topped with these patriotic decorations.
5. Memorial Day Patriotic Party Cards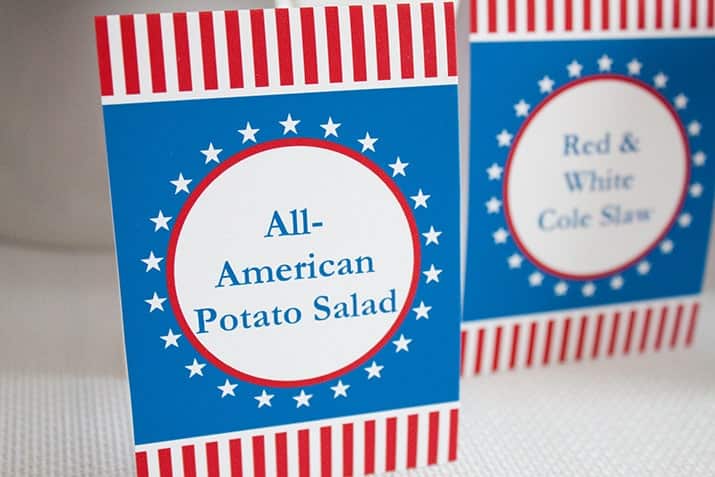 These patriotic party cards make wonderful food labels on your buffet or place cards. It's very simple- just open the file, click on the box, type in your letters and print! We are crazy about these party cards because not only can you use them to fill them in with the names of your dishes, but, alternatively, you can identify the guests' seats.
6. Memorial Day Patriotic Water Bottle Labels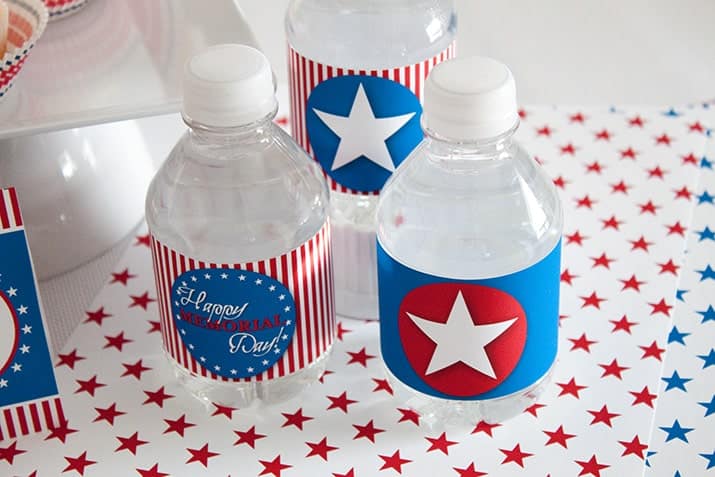 In order to further enhance your Memorial Day celebration décor, wow guests by going all the way and not missing any details. How about these awesome create-your-own water bottle labels which can be printed on full-sheet waterproof labels or white paper?
7. Memorial Day Patriotic Party Squares
These useful create-your-own patriotic flair party squares can be placed at the center of your paper medallion.Besides, they can be used to decorate cakes or other table items in order to have the same theme all over your party area.
8. Memorial Day Patriotic Flair Paper
These adaptable patriotic flair papers can help you come up with all kinds of fun décor! You can create eye-catching paper medallions by using the patriotic flair paper, the patriotic flair cake stakes and the patriotic flair party squares. What better way to decorate your home for the party than with these gorgeous holiday medallions? Your yard or room will be party-ready in no time! Give them a try!
9. Memorial Day Patriotic Party Circles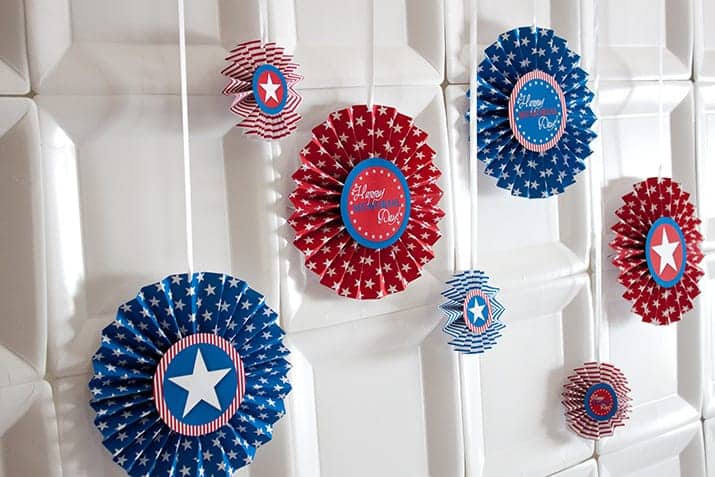 How about these beautifully-designed Memorial Day patriotic party circles? Just as the party squares, these attention-grabbing party circles are perfect as cupcake toppers to add a touch of pizzazz.
10. Memorial Day Patriotic Pinwheel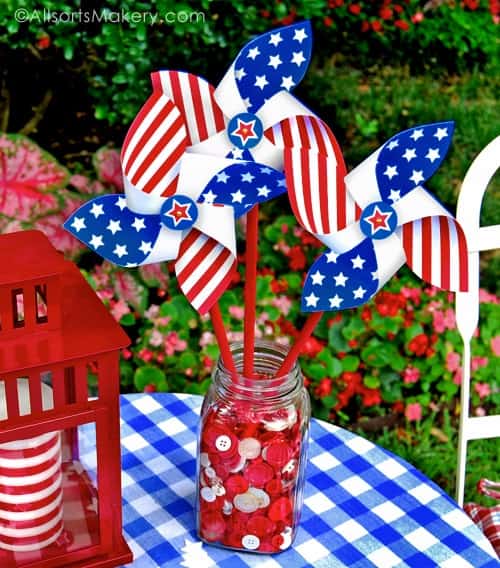 Children will just adore spinning these star-spangled pin spinners at your Memorial Day celebration. Also, they're perfect for making potted plants or flower bouquets more festive for the holiday. Make sure to print lots of these to celebrate Memorial Day in style!
11. Memorial Day Patriotic Cake Decorations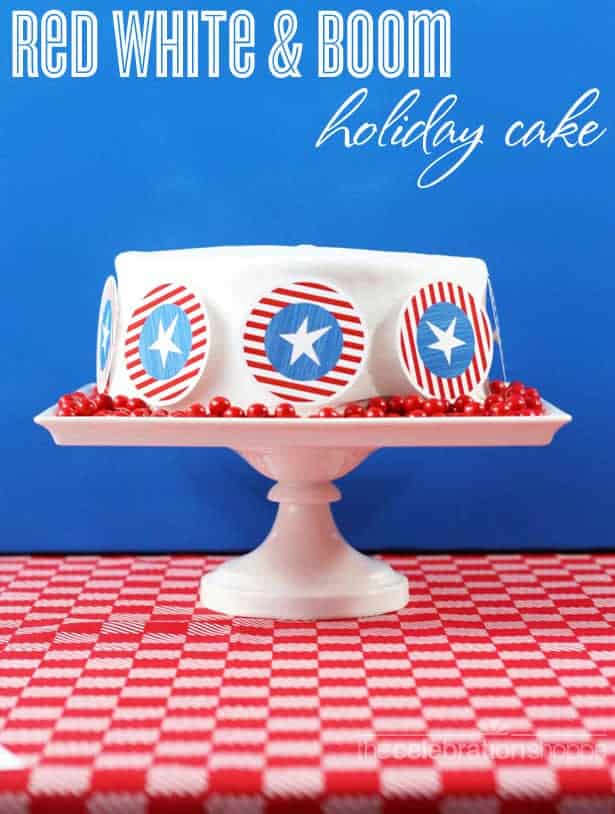 With Memorial Day just around the corner, how about baking a cake and decorating it with patriotic colors? To make it look outstanding and even more appealing, garnish the side with these patriotic medallions. You're guests will love it!
12. Memorial Day Patriotic Party Invitations
Party invitations can make or break a party. If you want to impress guests before the celebration, you can send these professional-grade invitations that won't break the bank. The chic cover features a large red white and blue flag, balloons, stars and party confetti.
13. Memorial Day Patriotic Flag Banner
Are you having friends and family over for a BBQ on Memorial Day? Use this adorable flag banner to decorate an outdoor patio with patriotic colors such as red, white and blue, making it more inviting for guests. It's so easy and fun!
14. Memorial Day Patriotic Coloring Pages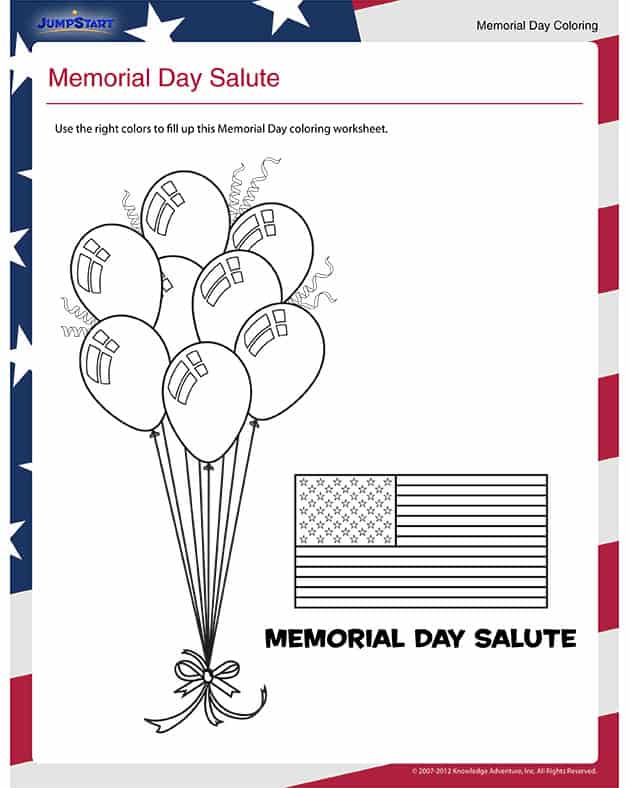 Nothing can grab the interest of children like colors can. Download this fun Memorial Day patriotic coloring page and keep them busy at your celebration. Just gather the markers and get the little ones to begin- parents will be amazed and your party will be a big hit! We hope these free downloads come in handy and that you're absolutely inspired for your patriotic Memorial Day celebration. Which idea did you find the most interesting and unique? We would love for you to share it with your Followers, Fans and Friends.